Improving the Look of Your Skin Texture With a Chemical Peel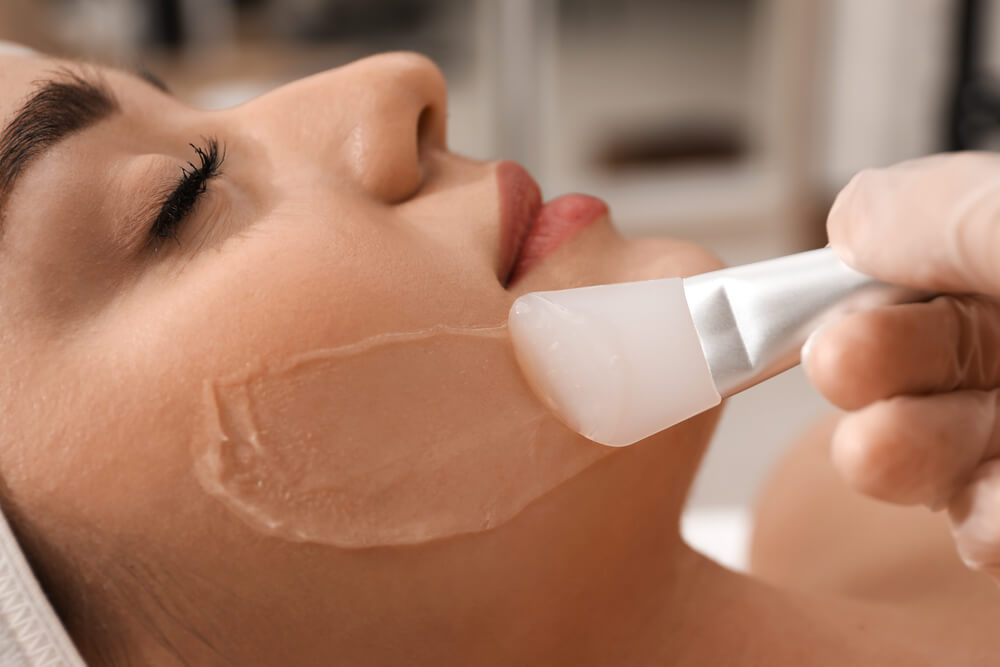 Between lasers and radiofrequency, fillers and botox, it seems that the beauty world never runs out of new treatments. Development after exciting development, innovative methods to unlock our best, brightest, smoothest complexions yet continue to crop up.
However, as exhilarating as these beauty evolutions are, the sheer number of options available can also be overwhelming. There may be times when rather than a snazzy new procedure, all you want is a tried and tested service that you are certain will work for you and your skin. If you ever find yourself in this situation, we at VouPre have the solution for you: the chemical peel.
Because of the effectiveness of this method, many continue to choose to improve the look of their skin texture with a chemical peel rather than any of the newer procedures and treatments on the market. Chemical peels are classic and straightforward. Plus, they can be made even better with the right skincare products. Here, VouPre discusses all the ways you can maximize a chemical peel.
What is a Chemical Peel?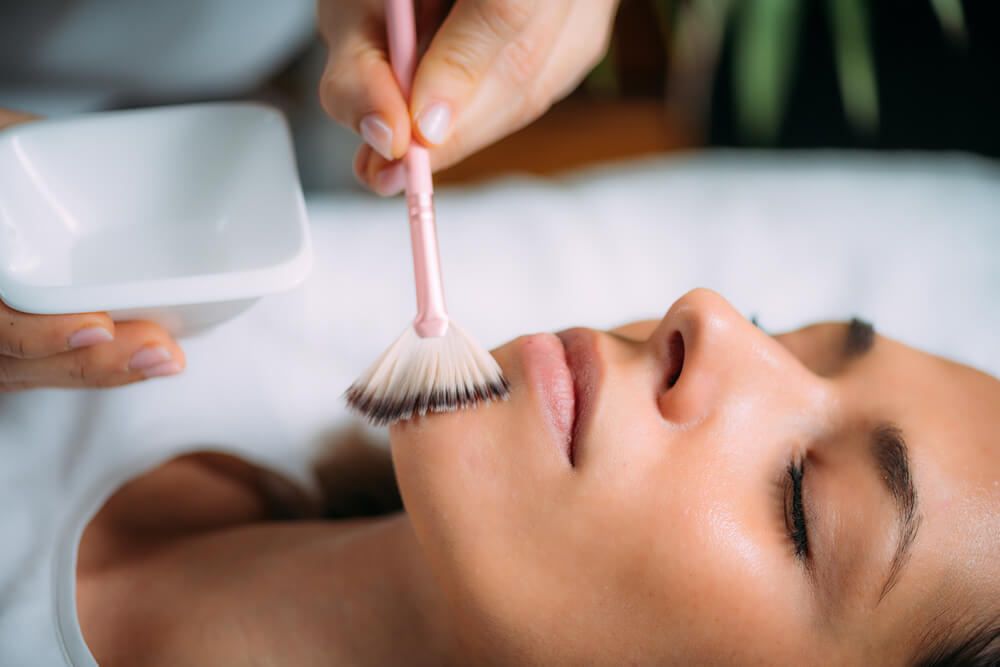 Unlike these recent beauty developments, chemical peeling has been around for centuries. This method of skin rejuvenation dates back to the ancient Egyptian era when women used sour milk on their skin. Lactic acid, an alpha hydroxy acid (or AHA), would later become a popular chemical peel ingredient. 
Chemical peeling was also documented in Roman times, when grapes containing tartaric acid were used on the skin. Throughout history, chemical peels were used not only for facial skincare but on the body too. 
But what exactly is a chemical peel, and what has made it stand the test of time?
Chemical peels are beauty treatments that can help improve the way the skin looks and feels by applying a chemical solution to the skin, helping the top layer shed. As a result, newer and smoother-looking skin is unveiled.
Although chemical peeling is typically offered alongside facials and laser treatments in spas, it is a process that can also be done on hands, the neck, and other rough or damaged areas. However, it is important to note that because of the strength and potency of the ingredients used during chemical peels, they should only be applied by a professional.
Benefits of Chemical Peeling
Chemical peeling is a multitasking procedure. While improving the look of skin texture with a chemical peel is the main reason people go in for this treatment, better-looking texture is only the tip of the iceberg. Some other benefits of chemical peeling include: 
Improved appearance of hyperpigmentation

More radiant-looking skin

Reduced visibility of sun damage

Less visible wrinkles and signs of aging
The best thing about chemical peels is that they are customizable. Before your treatment, you are encouraged to discuss your desired results and skin history with your doctor, so that you may mutually agree on a strength level for your peel. 
What to Do Before a Chemical Peel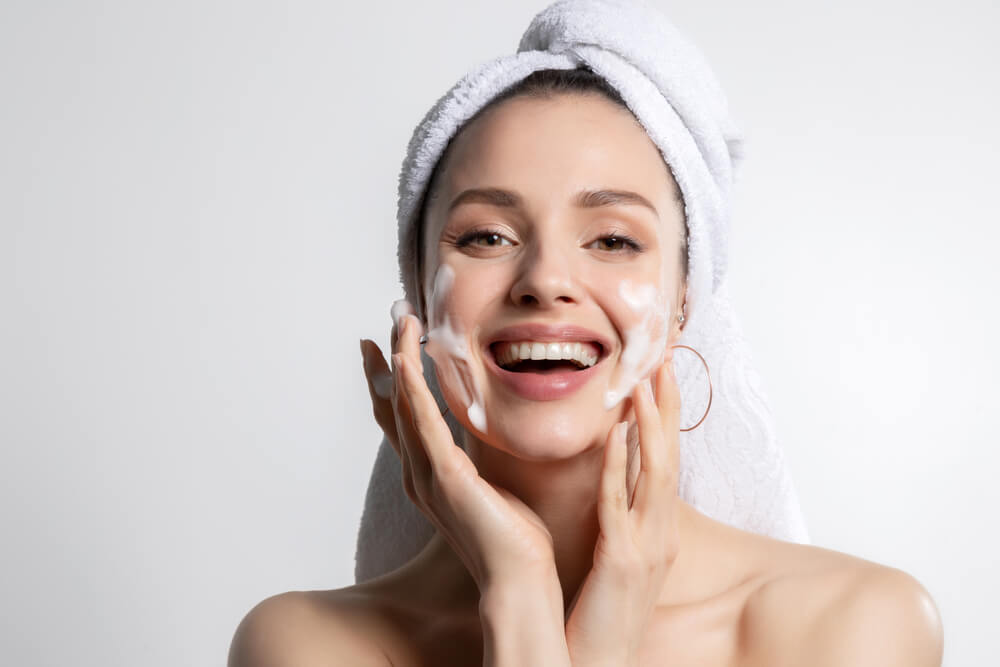 While every dermatologist may give you different guidelines ahead of a chemical peel, there are a few golden rules that would be good to keep in mind:
Keep Skin Clean & Avoid Exfoliation
First, keep your skin clean. Give your skin the chance to breathe a few days before your scheduled peel. In addition to this, you'll want to use a gentle, non-exfoliating cleanser. Chemical peels are a form of deep exfoliation, so there's no need to exfoliate for up until one week before your appointment. 
Avoid Sun Exposure
It is also important to avoid sun exposure before a chemical peel. While chemical peels can help improve the look of sun damage, remember that sun damage can take years to show through. Furthermore, chemicals typically respond better to skin that is not damaged by the sun. If sun exposure is unavoidable, be sure to apply sunscreen religiously.
Stay Hydrated
Lastly, keep yourself hydrated in the days leading up to your appointment. Just like getting a tattoo, chemical peels can be shocking and invasive to the skin. Keeping yourself hydrated can help your skin stay on its A-game during and after the treatment. 
In addition to chugging your eight glasses each day, pampering your skin with hydrating skincare products can help in improving the look of your skin texture with a chemical peel. To give your skin that extra boost of hydration, consider adding a toner or serum to your regimen.
Consider VouPre's Hydrating Toner. With a watery, lightweight texture, this product is the perfect way to bring hydration back to the skin after cleansing. It contains a blend of natural moisturizers, such as:
Sodium PCA

Aloe Vera Leaf Juice

Propanediol
VouPre's Hydrating Toner is also free of alcohol, which can be drying and sensitizing.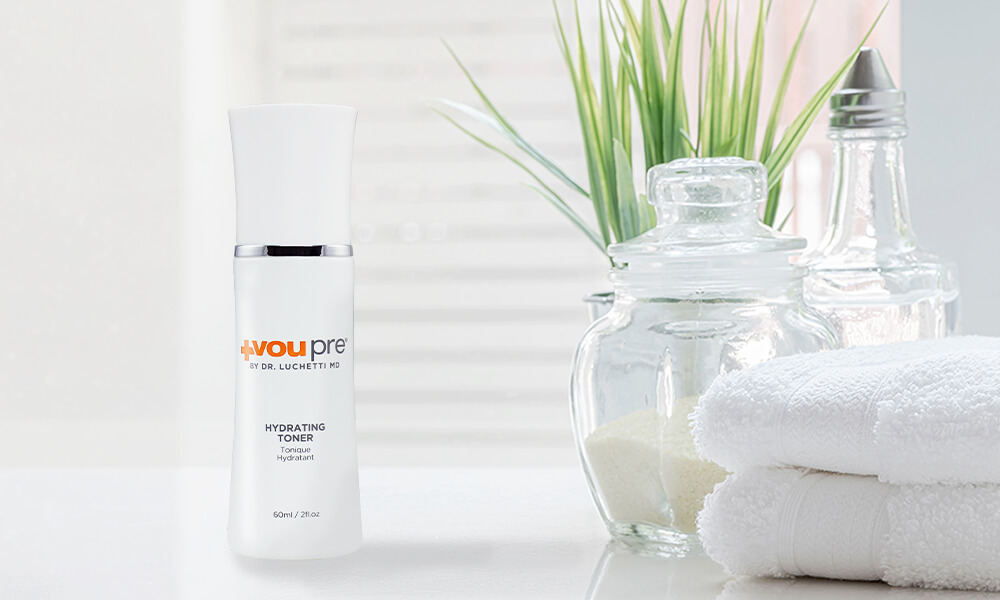 How to Maximize Effects After a Chemical Peel
When improving the look of your skin texture with a chemical peel, reactions after the procedure may vary. The skin will generally experience a reaction similar to sunburn: redness, scaling, and sensitivity are to be expected. These after-effects typically subside within a few days to a week for milder peels. Medium-depth or stronger peels may entail swelling, blistering, and a longer recovery time.
While chemical peels entail a good amount of aftercare, the payoff will prove to be worthwhile after the skin has fully recovered. However, when it comes to improving the look of your skin texture with a chemical peel, using the right skincare during the recovery process can make the results even more impressive.
To maximize your chemical peel, consider adding these best-selling VouPre skincare products to your skincare routine:
Improve the Look of Hyperpigmentation with Vitamin C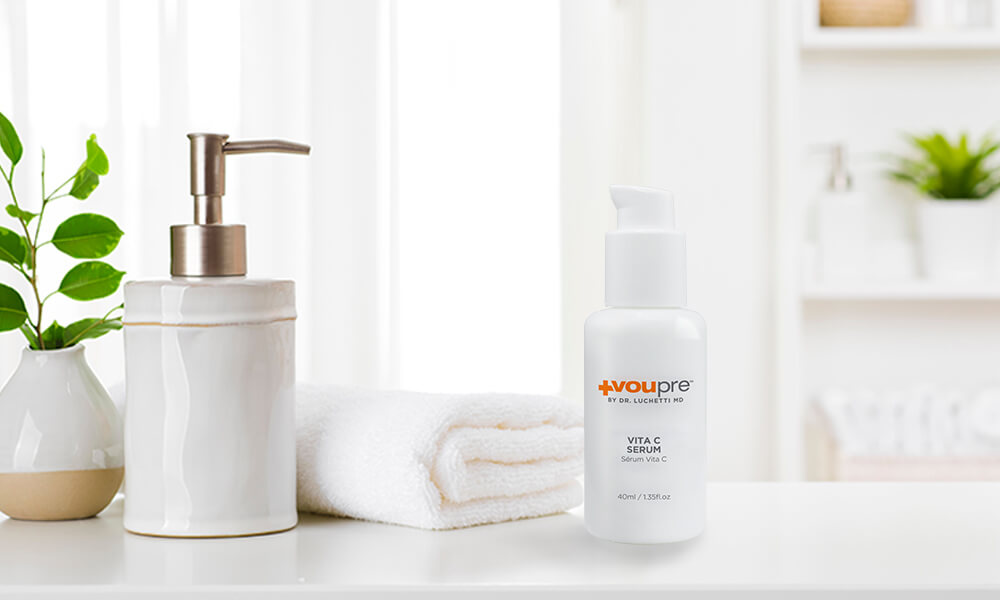 One of the biggest motivators for getting a chemical peel is revealing a new, unblemished complexion. Unfortunately, when existing acne scars and dark marks are deep-seated, they may still show through even after a peel. Areas prone to dullness — such as the under eyes, for instance — may also be left unaddressed by chemical peels. 
In these cases, you'll want to add products like VouPre's Dark Circle Eye Cream and Vita C Serum to your rotation. Both of these products contain a form of Vitamin C called Tetrahexyldecyl Ascorbate. While Vitamin C is a popular ingredient for brightening the appearance, it also has something of a reputation for being extremely unstable. Tetrahexyldecyl Ascorbate fixes that. 
In addition to being more stable, this form of Vitamin C is also oil-soluble, sinks into the skin well, and is an antioxidant.
In addition to Tetrahexyldecyl Ascorbate, the Dark Circle Eye Cream also contains invigorating Caffeine, moisturizing Collagen, and Glycerin, an unsung hydration hero.
Take note that because of sensitivity after a peel, you should wait at least 48 hours before applying Vitamin C to the skin.
Keep the Appearance of Fine Lines at Bay with a Serum
You may be wondering how a chemical peel can contribute to younger-looking skin. It's simple: by shedding older, damaged layers, new skin with fewer visible blemishes and deep wrinkles can show through.
However, chemical peels alone are not enough to keep the skin looking smooth and youthful for extended periods. After all, we are exposed to factors that contribute to aging daily. In addition to improving the look of your skin texture with a chemical peel, it would be a good idea to regularly use skincare infused with ingredients that reduce the appearance of wrinkles.
The Best Serums to Use After a Chemical Peel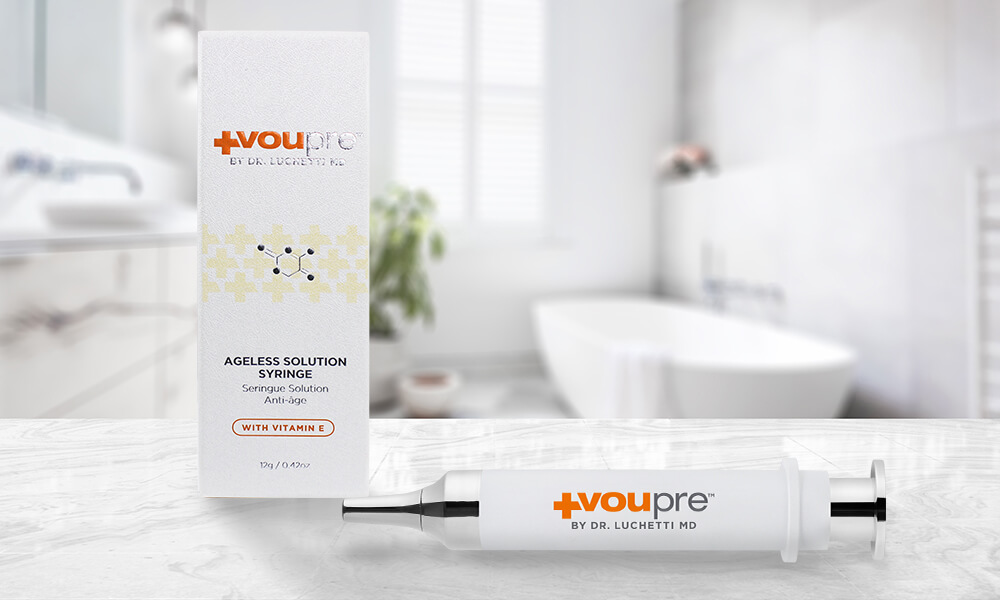 Our pick is the VouPre Ageless Solution Syringe. The perfect balance between efficacy and convenience, this innovatively packaged serum can help you target the visibility of specific wrinkles and problem areas. 
However, the true magic lies within the Ageless Solution Syringe's formulation, which contains:
Acetyl Hexapeptide-8

, an ingredient that reduces the look of wrinkles.

Retinyl Palmitate

, a gentler form of Retinol.

Grape Stem Cell Extract

, a

potent ingredient

that contributes to moisture and hydration.

Squalane

, a non-greasy moisturizer that is

naturally found in the skin

.
Another product that can help in improving the look of your skin texture with a chemical peel is the Advanced Gold Eye Serum from VouPre. This serum is specifically formulated for the delicate eye area, which may take a longer time to recover compared to the rest of the face. It contains Hyaluronic Acid, a powerful hydrator with a massive following to match. 
The VouPre Advanced Gold Eye Serum is also infused with two notable peptides: Palmitoyl Tripeptide-1 and Palmitoyl Tetrapeptide-7. When these peptides work hand in hand, they can reduce the appearance of wrinkles. An in-vivo test combining these two peptides reported the following improvements after two months of usage twice daily:
39.4% improvement in the appearance of deep wrinkle surface 

32.9% improvement in the look of wrinkle density

19.9% reduction in how deep each wrinkle felt

16% less roughness in the feel of the skin
Boost the Look of Radiance with CBD-Infused Skincare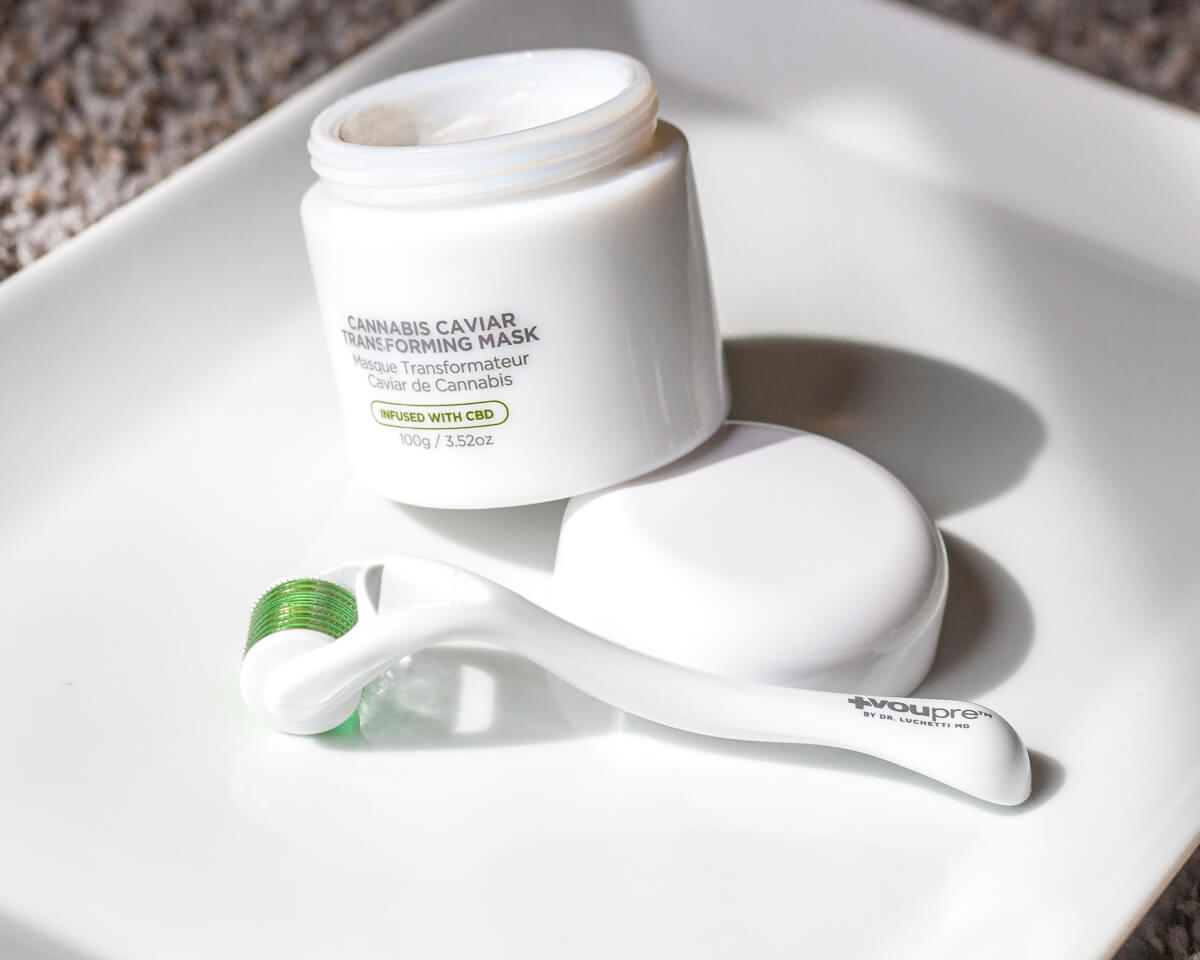 It's not every day that you hear about skincare infused with cannabidiol or CBD. To many, CBD-infused skincare is still a novel concept. But when it comes to improving the look of skin texture with a chemical peel, these products can be a big help in maintaining radiance long-term. 
Stigma aside, CBD is recognized all over the world for its therapeutic and holistic benefits. It can improve conditions like chronic pain, insomnia, and anxiety. It also poses impressive skincare benefits, such as:
Reducing the feeling of inflammation.

 

Balancing how oily or dry the skin feels.
At VouPre, we have a dedicated skincare line formulated with this superstar ingredient. The Cannabis Collection consists of three CBD-infused products: the Cannabis Caviar Transforming Mask, Cannabis Facial Serum, and Cannabis Silk Cream.
Bringing the biggest benefits of CBD to the forefront, these three products help regulate facial oil, hydrate the skin, and lock in moisture. This three-step kit is a simple way to pamper your skin after improving the look of skin texture with a chemical peel.
The Cannabis Collection from VouPre also comes with a microneedle roller, but it is best to skip this step while the skin is still healing from the treatment.
Maintain an Even-Feeling Texture with a Mild Exfoliator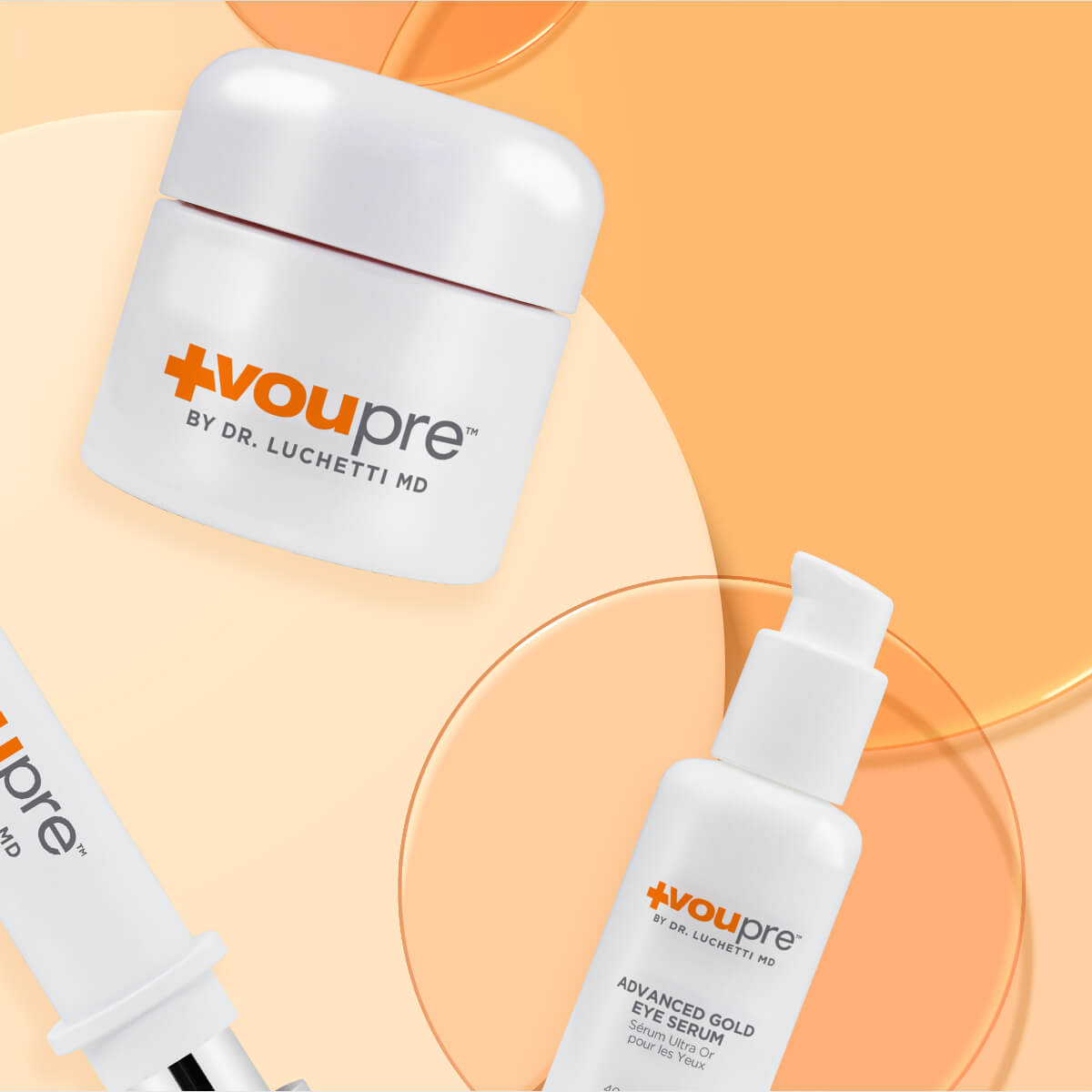 Depending on the strength of the treatment you get, improving the look of your skin texture with a chemical peel can give you visible and lasting results. Your skin will not only appear healthier but feel smoother and suppler overall. However, as a chemical peel entails exposing your skin to relatively strong ingredients, it is not a treatment that you can undergo regularly. 
Dermatologists recommend getting a mild chemical peel every four to six weeks at most. For stronger peels, you may need to wait up to four to six months in between treatments.
If you find yourself eager to address skin texture in between peeling appointments, there are other methods that you can turn to without exposing your skin to harsh chemicals. One of our favorite ways at VouPre is to stretch the effects of a chemical peel with a mild exfoliator.
7 to 10 days after a chemical peel, start introducing an exfoliator to your skincare routine. VouPre's Deep Renewal Facial Peel is a great choice as it can slough off dead skin cells gently. In addition to exfoliating ingredients, it also contains hydrating Glycerin and Vitamin E to calm the feel of the skin.
Summary
There's no question about it: improving the look of your skin texture with a chemical peel is an effective way to bring forth your brightest, smoothest, and healthiest complexion yet. However, with the right skincare products added to the mix, you can get even better and longer-lasting results.
Discover more indulgent spa services and dermatologist-approved skincare, only at VouPre.