What Does a Vitamin C Serum Do For Your Face?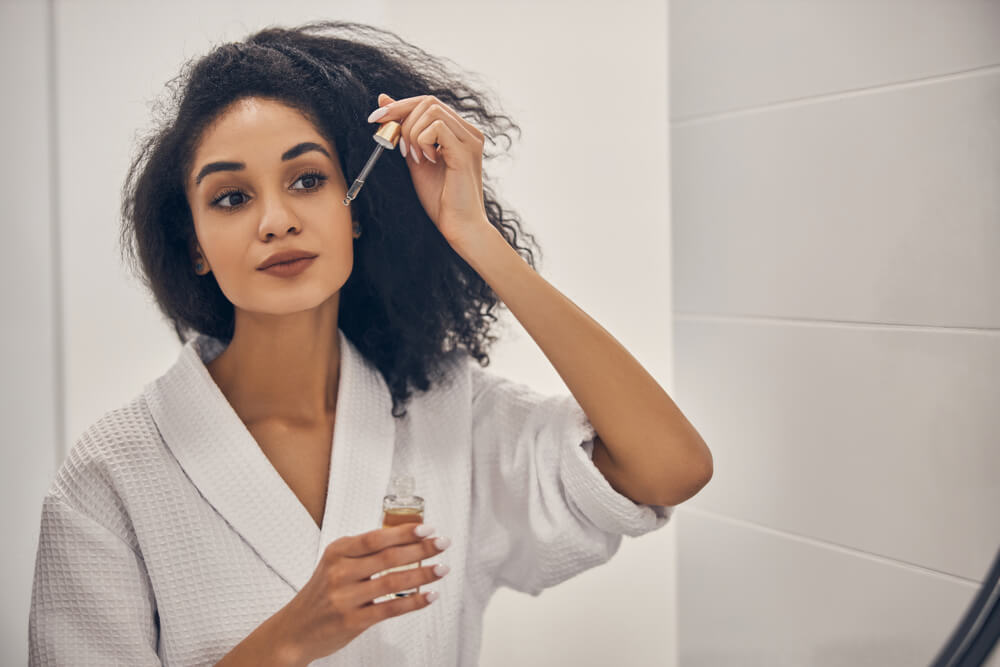 Just about every dermatologist recommends the use of a vitamin C serum, but why exactly is this? What does a vitamin C serum do to the skin?
Read on as VouPre takes a deep dive into the specific benefits that a vitamin C serum can offer. We'll also explain how to pick the very best serum formula for your skin, along with how to use it in a way that ensures its efficacy.
The Benefits of a Vitamin C Serum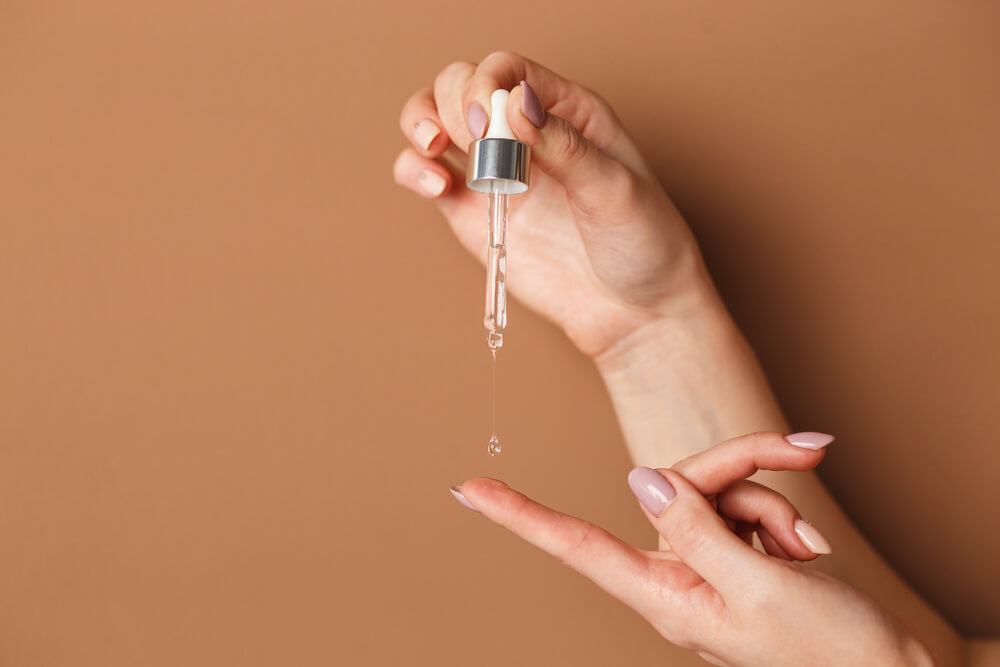 One of the main reasons why vitamin C skincare products are so popular is because vitamin C can help with such a wide range of different visible skin concerns. Let's take a closer look at some of the benefits that you can expect to see after adding a vitamin C serum to your skincare routine:
Reduces the Appearance of Fine Lines and Wrinkles
If you've been trying to diminish the look of fine lines and wrinkles, then vitamin C is an ingredient well worth getting familiar with. Multiple studies have proven this antioxidant to be effective at reducing the visibility of both fine lines and deeper wrinkles.
These effects are down to how the vitamin tightens the feel of the skin. It restores the feeling of elasticity that your skin enjoyed in its youth, giving your complexion that long-lost bounce and springiness. This, as a result, smooths out visible facial creases while leaving the appearance firmer and fuller.
Fades the Visibility of Hyperpigmentation
Hyperpigmentation can occur for various reasons. However, whatever the cause of yours may be, chances are that you want those visible dark spots gone ASAP.
This is another area where vitamin C excels. A good vitamin C serum will fade the appearance of hyperpigmentation. It needs to be used regularly for these results to be seen, so stick to it for at least a few months.
Evens Out and Brightens the Look of the Skin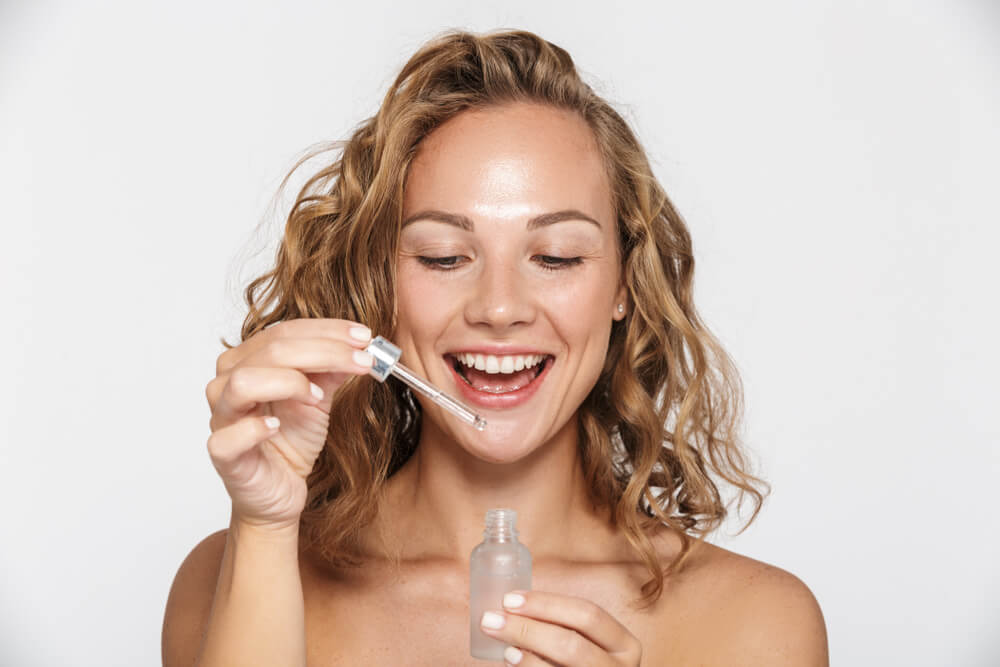 Not only does vitamin C reduce the look of discolored skin cells, but it also brightens the overall complexion too. With age, the skin can take on an uneven and dull appearance, but vitamin C can turn this around.
In fact, use a vitamin C serum daily and you'll notice that your skin looks brighter and has a radiant glow.
Keeps the Skin Feeling Protected Against Environmental Damage
There are many forms of environmental damage. UV rays, pollutants, extreme weather conditions…the list goes on. All of these factors damage your skin cells, with built-up damage becoming more visible as the years progress.
Fortunately, vitamin C can help with this. Not only will it repair the look of existing skin damage, but it will also prevent the appearance of future damage.
Soothes the Look of Inflammation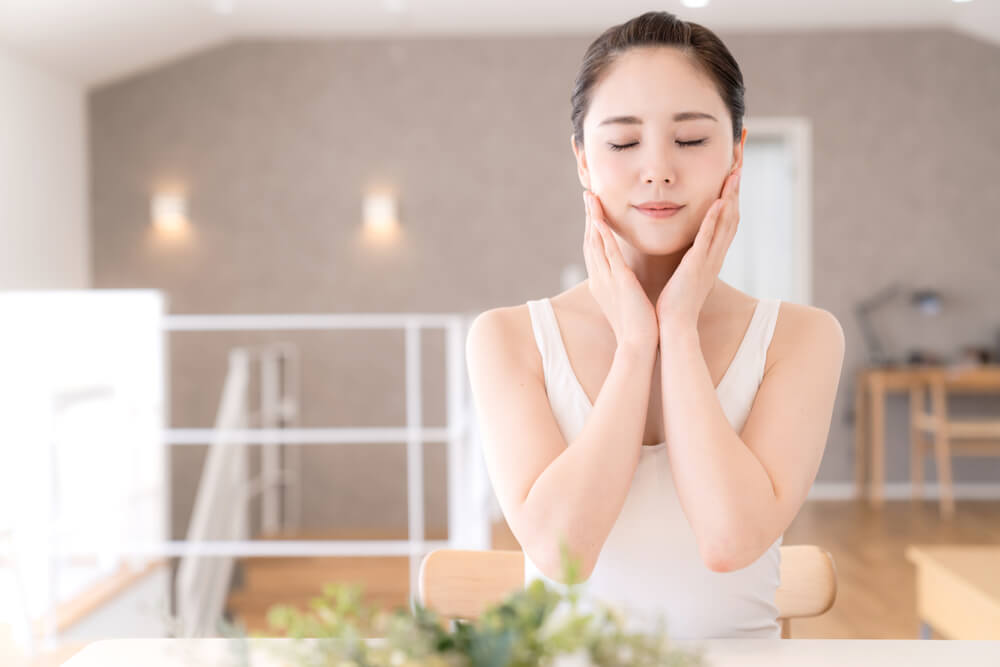 Research shows that vitamin C is able to effectively soothe and calm the look of redness and inflammation. 
This makes it a beneficial ingredient for all skin types. Even those with skin prone to sensitivities enjoy a relaxed and relieved complexion once they add vitamin C to their skincare routines. 
What to Look For in a Vitamin C Serum
Now that you know how essential it is to have a vitamin C serum in your skincare routine, you're probably wondering how to go about finding the very best one. Here are a few things to look out for:
Different Forms of Vitamin C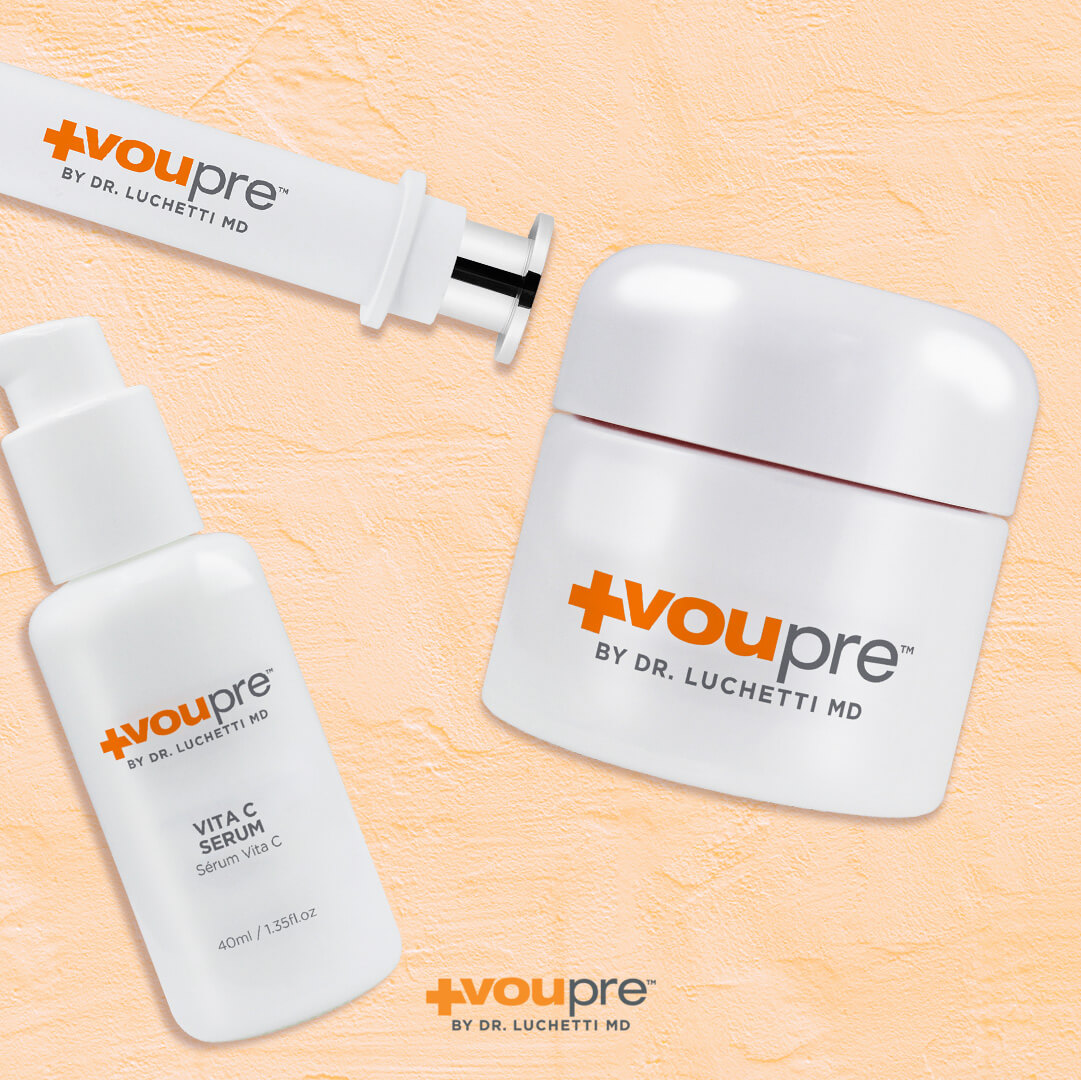 Vitamin C comes in several different forms, and each one has its pros and cons. For this reason, it's always best to look for a vitamin C serum that contains more than one form of vitamin C, such as the VouPre Vita C Serum. 
In this formula, you'll find tetrahexyldecyl ascorbate. This is a high-performance and extremely stable form of the vitamin. It's accompanied by ascorbyl palmitate, which backs up how the antioxidant works to give you double the benefits.
The Inclusion of Other Vitamins and Antioxidants
As mentioned earlier, vitamin C is an antioxidant. Like all antioxidants, it works even better when paired with other vitamins and antioxidants.
This is why you'll find a potent multi-vitamin blend in the VouPre Vita C Serum. In addition to vitamin C, it boasts vitamins A and E. Vitamin A is a superstar when it comes to reducing the appearance of skin aging. This enhances how the vitamin C is able to diminish the visibility of fine lines and wrinkles. 
On the other hand, vitamin E is incredibly moisturizing. It leaves the skin feeling strengthened and supported while the other two vitamins get to work.
Another noteworthy antioxidant in the Vita C Serum is grape stem cell extract. This is a powerhouse when it comes to repairing the look of damaged skin. It shares many other similarities with vitamin C too, from the way in which it brightens the complexion to how it diminishes the visibility of dark spots. When vitamin C and grape stem cells are paired together, the results are always phenomenal! 
Hydrating Ingredients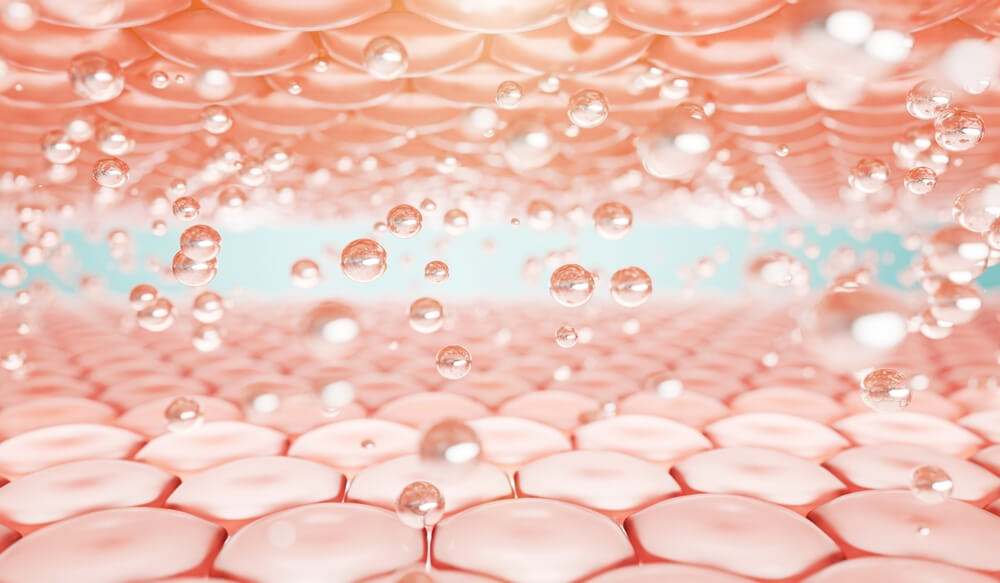 Vitamin C works best when skin cells are feeling hydrated. This is why it's always a good idea to look for vitamin C serums that contain hydrating ingredients to back up the more powerful actives.
We've included a few of these in our Vita C Serum in the form of botanical oils. Jojoba oil, avocado oil, olive oil, and coconut oil come together to form a silky infusion that hydrates and moisturizes your skin while locking in the vitamin C.
Protective Packaging
One of the biggest downsides to vitamin C is that the ingredient oxidizes very quickly. This is why many brands, including VouPre, are staying away from ascorbic acid in favor of more stable derivatives. 
While that may be the case, it's still a good idea to ensure that your vitamin C serum is encased in packaging that will protect the product from both air and light. Many serums come in glass bottles with dropper dispensers – both of these encourage air and light to come into contact with the serum, meaning that it'll lose its potency pretty quickly.
On the other hand, VouPre's vitamin C serum is enclosed in opaque packaging. The pump dispenser minimizes contact with air, helping to preserve potency for longer.
Vitamin C Serums vs Vitamin C Creams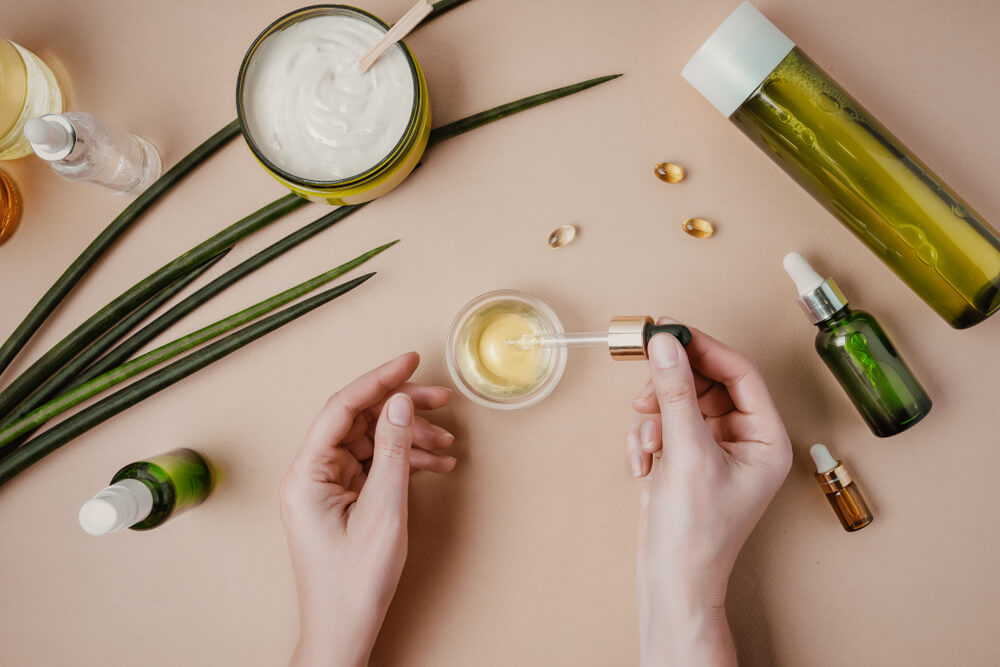 So, why is it that dermatologists recommend vitamin C serums rather than vitamin C creams?
There are a couple of reasons for this. Firstly, serums are able to hold a higher concentration of active ingredients. This means that the vitamin C in a good vitamin C serum will most likely be more potent than its cream-based equivalent.
Secondly, due to their lightweight consistency, serums have a better rate of penetration in comparison to creams. They soak deeper into the skin, while creams target the outer surface layer.
If you want to fully experience all of the skin benefits offered by vitamin C, then a serum is the way to go. However, there's nothing wrong with adding a vitamin C cream to your skincare routine too. One of our favorites is the VouPre Dark Circle Eye Cream. 
This formula makes the most of how vitamin C is able to reduce the look of shadows and hyperpigmentation. It combines vitamin C with a selection of other vitamins and antioxidants, along with some caffeine, to give the skin around the eyes a brighter, perkier, and more vibrant finish.
How to Properly Use a Vitamin C Serum
If you want to make the most of your vitamin C serum, here are the steps to follow:
Step 1: Cleanse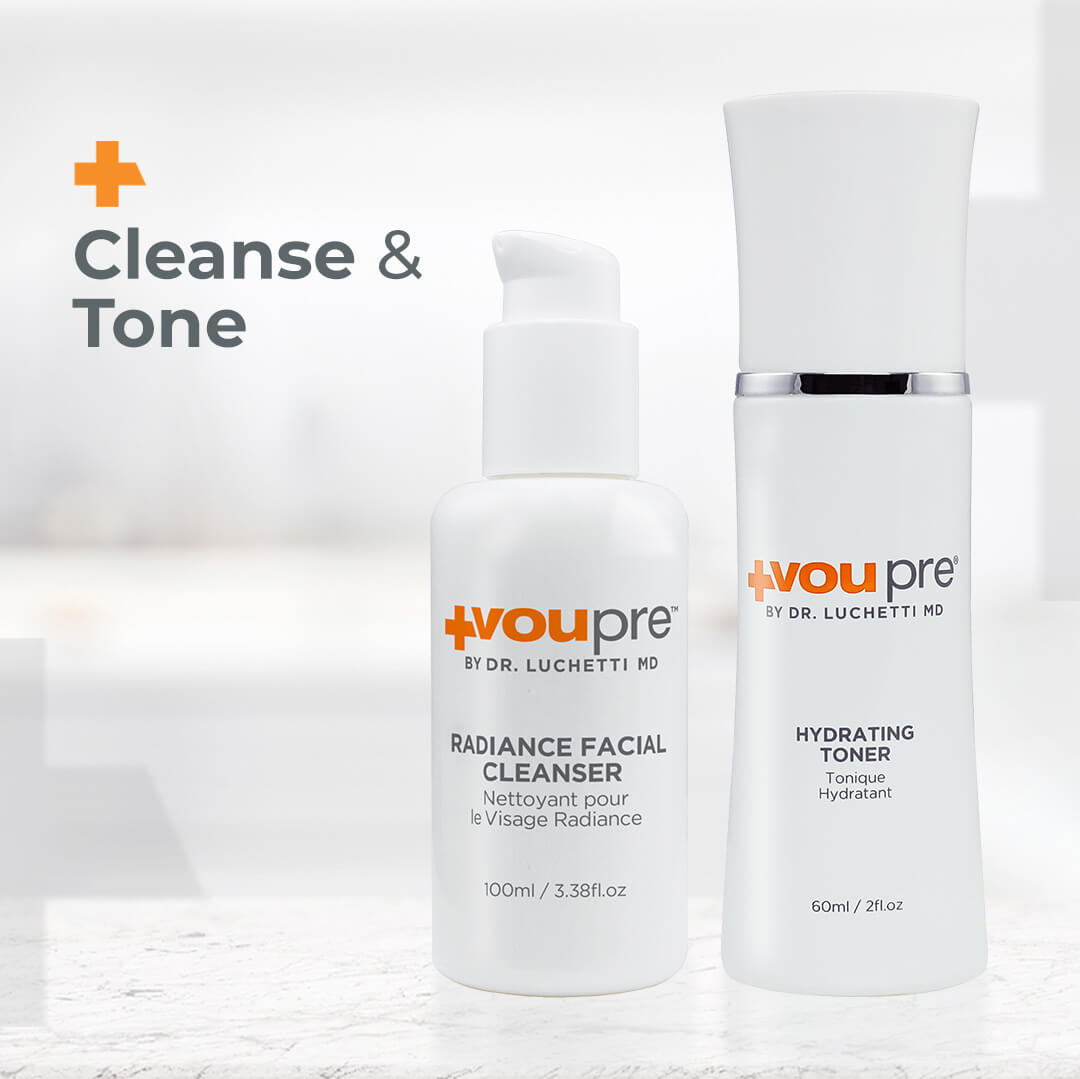 Serums and dirty skin don't play well. When your skin is covered with a layer of grime, lightweight serums aren't able to penetrate through. Instead, they mix with all of the oil, dirt, and impurities on the surface of your skin, leading to clogged pores and breakouts.
This is why it's vital to cleanse your skin before applying a vitamin C serum. To do this, we'd recommend turning to the VouPre Radiance Facial Cleanser. Designed for all skin types, this formula offers a powerful cleanse while also treating the skin to a variety of hydrating ingredients.
Step 2: Tone
Although toning isn't essential, it's a good way to prep your skin for any serums that you plan to apply. It'll leave your skin feeling purified and balanced after cleansing, meaning that your vitamin C serum will be able to have a bigger effect.
Our Hydrating Toner is perfect for this. With aloe leaf juice, cucumber fruit extract, and chamomile flower extract, this toner feels like bliss when applied to the face. It'll hydrate, soften, and soothe your complexion, leaving it feeling decadently relaxed.
Step 3: Apply Your Vitamin C Serum
Now that your skin is ready for it, you can go ahead and apply your chosen vitamin C serum. If you're using VouPre's vitamin C serum, then press down on the pump dispenser a couple of times to release a small amount of product.
Then, use your fingertips to gently tap the serum into your skin, before smoothing it around to ensure that all parts of your skin have been covered. Try not to massage the serum into your skin – ideally, it should soak in on its own.
Step 4: Moisturize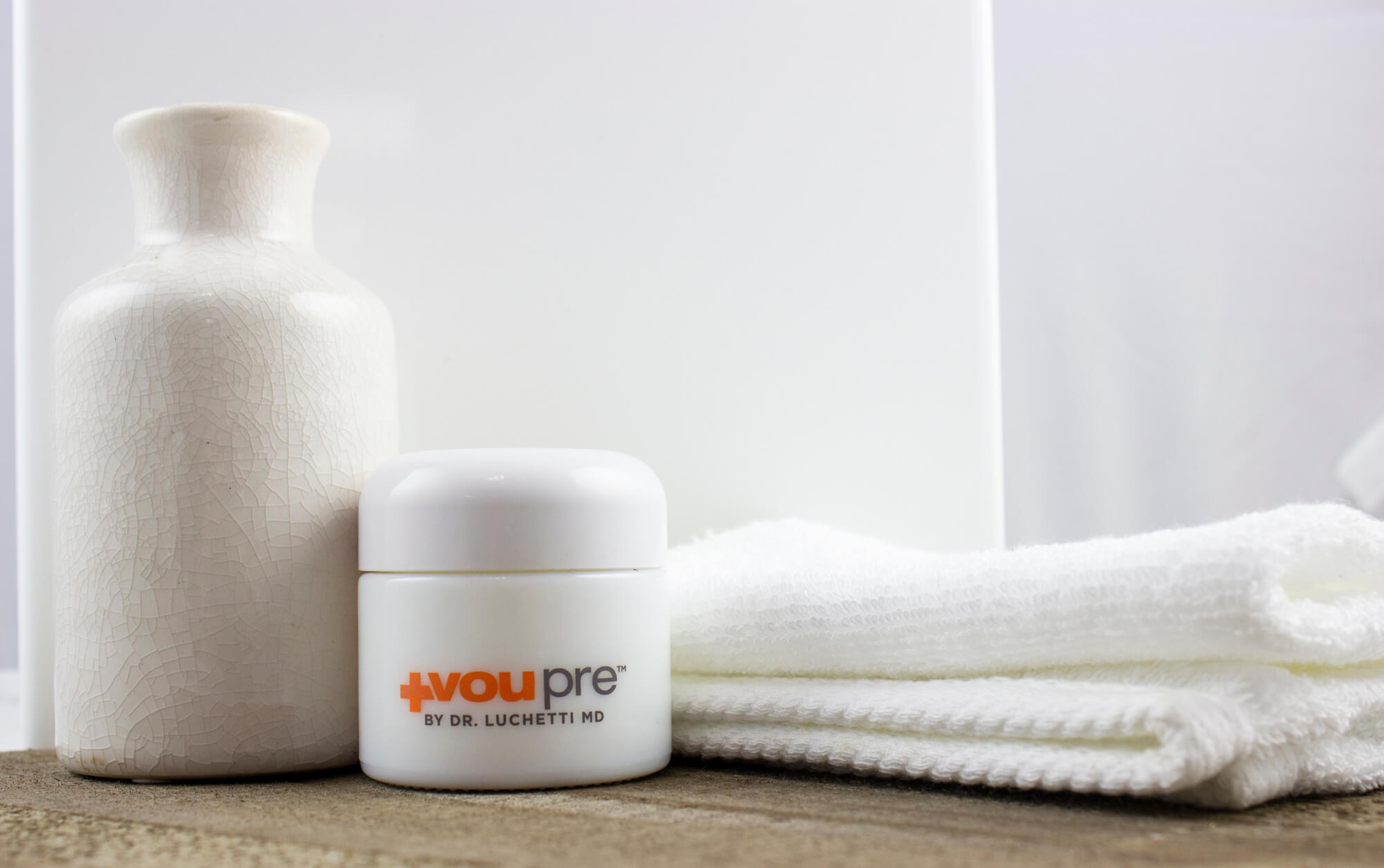 To allow your vitamin C serum to work to its full potential, it's always worth applying a moisturizer over the top. This will seal your serum in. Instead of evaporating into the air, those active ingredients will be pushed deeper into the skin.
A vitamin C serum can be used both morning and night. So, in the mornings, follow up with the VouPre Ultra Day Moisturizer. Infused with lightweight humectants, including betaine, sodium hyaluronate, and glycerin, this formula will lock in your serum without weighing your skin down. Finish off with a layer of sunscreen. 
In the evenings, top off your vitamin C serum with our Revitalizing Night Cream. Richer in texture than our day cream, this formula is brimming with shea butter, oat protein, and vitamin E to leave your skin looking luminescent come morning. 
Is it Worth Adding a Vitamin C Serum to Your Skincare Routine?
So, when it comes down to it, is it worth investing in a vitamin C serum? The answer is yes – so long as you pick a high-quality formula. Go with VouPre and you'll be giving your skin nothing but the best. In addition to two forms of vitamin C, our vitamin C serum also boasts several other science-backed vitamins and antioxidants, all of which will help to improve and enhance your complexion.
Click here to explore more bestselling skincare products from VouPre.