Let's Talk Ingredients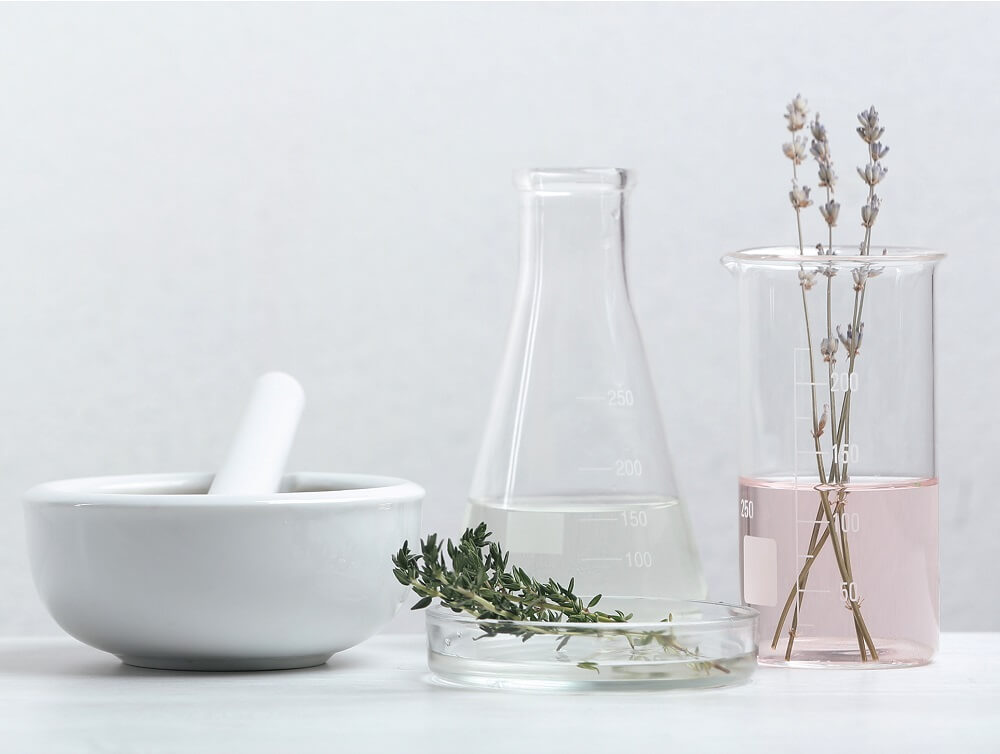 Vou Pre Skin Care was developed to incorporate more natural ingredients into a skin care line addressing dryness, inflammation and anti-aging. The  key  natural ingredients in the 4 different lines are what enhance the phenomenal results, as well as give it the elegant feel, without the irritation of many skin care products.
Let's look at the key ingredients in our product lines:
Sodium Hyualuronate is a salt derived from hyaluronic acid. It is a much smaller molecule than hyaluronic acid, which allows it to penetrate deeper into the skin. It has moisturizing benefits because of its ability to attract water between connective tissue (collagen and elastin), thereby helping reduce the signs of aging. It is non-irritating to the skin and well tolerated by most people.
Rosemary extract contains a large amount of fortifying components like rosmarinic acid, ursolic acid, carbonic acid, betulinic acid and camphor. These ingredients give rosemary anti-inflammatory, antibacterial, anti fungal, and analgesic properties.  It helps make the skin look radiant with its antioxidants, as well as its ability to lighten dark spots, decrease puffiness and swelling of the skin.  Rosemary extract helps tighten the skin and stimulates cell growth to reduce fine lines.It can also treat acne because of its antibacterial properties.
Arnica flower has antiseptic, antibacterial and anti-inflammatory properties. It helps heal bruises more quickly, and soothe inflammation, thereby reducing dark circles under the eyes.
Salicylic acid is a beta hydroxy acid which penetrates deeper into the pores of the skin, thereby reducing oil in the pores. It is oil soluble so it can remove oiled dead skin. Salicylic acid also has anti inflammatory properties to help reduce redness caused by acne.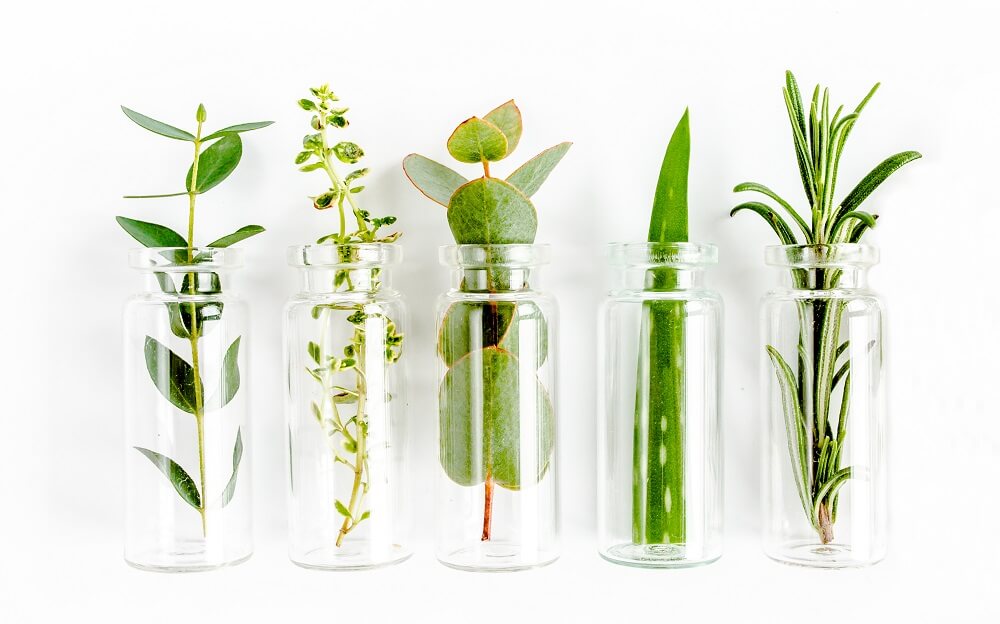 Aloe vera is derived from a cactus-like plant known for its healing and medicinal properties.  It contains antioxidants( Vitamin A and C), amino acids, minerals, and is very anti-inflammatory.  It helps marks from acne or burns and it improves dark spots. It has a variety of uses due to its properties like healing burns, sunburn, dry skin,  and inflammatory acne.
Collagen is the main structural protein in connective tissue. It contains Hyaluronic Acid which is responsible for absorbing water and responsible for skin to look plump.
Vitamin C is an antioxidant and water soluble. Younger people have Vitamin C in the outer 2 layers of the skin, but with aging, vitamin C decreases.  Unprotected skin from sun exposure can help accelerate the decline of Vitamin C leading to dull, uneven, and less firm skin. Vitamin C helps even out the skin tone and diminish the appearance of fine lines. It shields the skin from environmental stresses, including free radical damage. It also promotes collagen production, which promotes increased elasticity and it fades pigmentation by decreasing melanin production.  It promotes wound healing.
Vitamin E is also an antioxidant, and it is fat soluble, so it penetrates deeper in the skin. It is an anti-inflammatory agent, and it promotes cell turnover, and regeneration. Vitamin E is also an anti-inflammatory agent, and it can help fade dark spots, thus it is incorporated into acne products.
Grape seed extract is an all natural skin care ingredient. It delivers vitamin E and C to the skin, which are antioxidants that capture free radicals that cause skin damage and protects skin from environmental damage.  It is moisturizing and helps even the skin tone out.
Palmitoyl Tetrapeptide is composed of amino acids to reduce skin inflammation and skin damage. It stimulates regeneration of collagen and elastin, which increases Hyaluronic Acid which helps tighten the skin and attracts moisture to the epidermis. Its ability to penetrate the skin and help produce collagen for anti-aging and signals the skin to repair itself.  It can also break down pigmentation.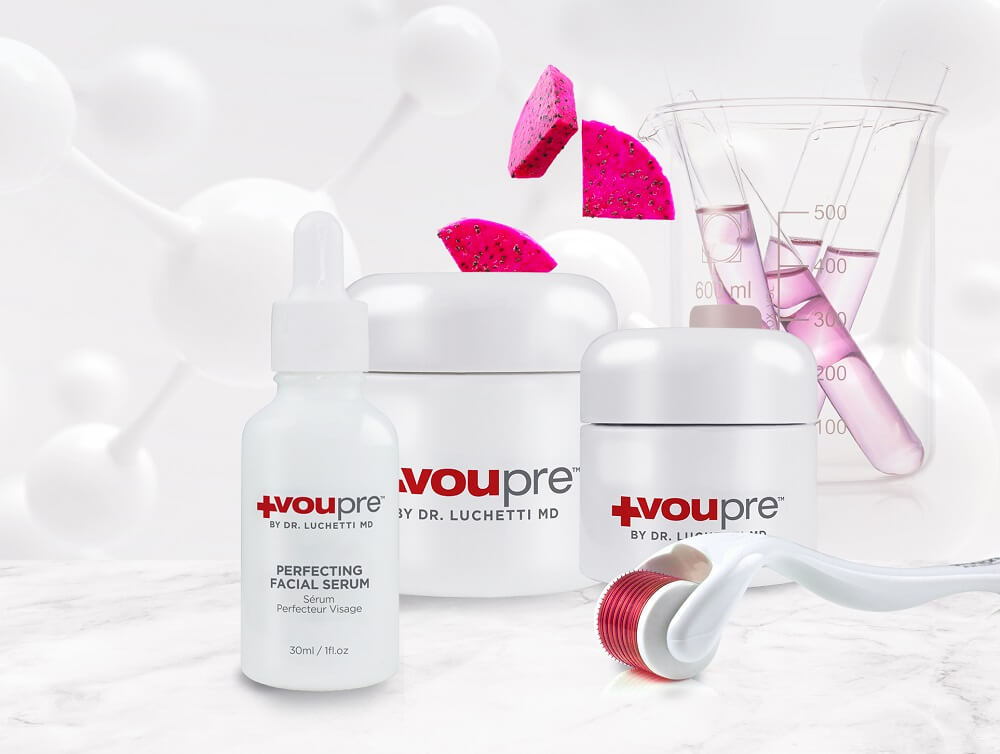 Hemp Seed oil contains omega 3 and 6 fatty acids, amino acids, minerals, and vitamins. It moisturizes without clogging the pores. It helps regulate oil production, and it helps firm the skin as well.  Hemp seed oil helps the redness caused from acne due to its anti-inflammatory effects.
Acetyl Hexapeptide-8 (known as argireline) is made from a protein found in Botox. It promotes natural collagen production thereby decreasing wrinkles. It is moisturizing because its peptides bind water to the skin.
Dragon fruit extract is wonderful for acne-prone skin . The high Vitamin C content helps reduce inflammation by boosting your skin's blood flow, and increase healing. It also helps protect your skin from the sun's harmful rays with its antioxidant abilities, by preventing free radical damage.  The Vitamin C helps prevent dullness and premature aging and leaves your skin refreshed and rejuvenated.
Depending on your skin type and age, the key ingredients in each product line will help enhance the benefits you are looking for whether it is dullness, dryness, acne,  or anti-aging.  Again, the Basic collection focuses on hydration with the incorporation of sodium hyaluronate, and vitamin E, and the use of antioxidants to protect and renew your skin. The Cannabis collection focuses on treating acne and  post inflammatory changes from acne by incorporating cannabis sativa seed oil. The thermal collection contains  dragon fruit  which is rich in antioxidants protecting your skin from environmental stress and sun damage, as well as stimulating blood flow and lymphatic drainage., thereby increasing radiance and tone to your skin. The Aqua collection, with the key ingredients of peptides, collagen, and sodium hyaluronate increases moisturization  and firmness by enhancing collagen and elastin.
As you can see, the role of antioxidants in skin care is so important to prevent damage, and protect for radiant skin. You will not be disappointed with these products!