Fast Track Your Way to Smooth-Looking Skin with the VouPre Thermal Collection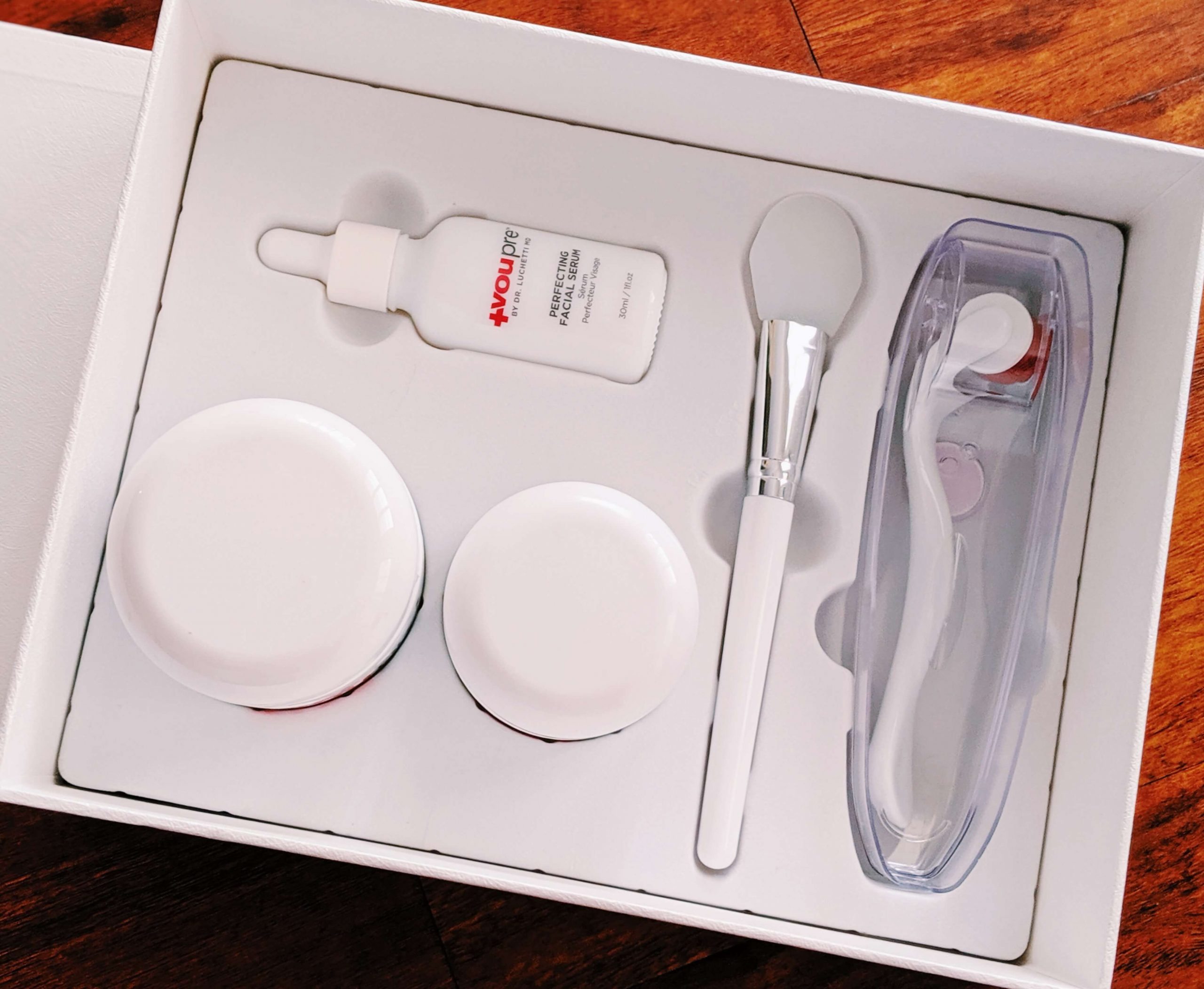 Wish you had a way to recharge and rejuvenate the look of your skin? You've come to the right place – the VouPre Thermal Collection has been designed to do just that. Whether you invest in the full set or treat yourself to just one product, you'll start to see improvements in your complexion in a matter of days. Stick with VouPre as we delve deeper into exactly what our Thermal Collection has to offer.
What is the Thermal Collection from VouPre?
Our Thermal Collection contains 3 skincare products and 1 tool, to enhance your skin's vitality. Here's what you will find in your set:
Detoxifying Thermal Mask

Perfecting Facial Serum

Corrective Facial Serum

0.25mm Microneedle Roller
Do you feel that your skin looks dull and fatigued? Worry no more!
Dr. Mary Ellen Luchetti, the founder of VouPre, understands the challenge faced by people with tired-looking skin. That's why she is passionate about creating a top-of-the-line skincare brand, crafted to help you reach your skin goals quickly. And the VouPre Thermal Collection will do just that.
What results can you expect from the Thermal Collection?
A bright and even-looking skin tone

Reduced appearance of fine lines and wrinkles

Skin that looks clear and smooth
Let's take a closer look at the components of the Thermal Collection…
4 Steps to Smooth-Looking Skin with the VouPre Thermal Collection
Finding the perfect skincare routine can be tricky. To make things even more confusing, the internet is filled with so much information about what you should use. Should you stick to the basics or religiously follow a 10-step routine? How puzzling!
All this knowledge may overwhelm you. In a worst-case scenario, you may even go with the wrong routine for your skin.
Take a step back and relax — the VouPre Thermal Collection is here to the rescue.
Each product in this collection is not designed independently. Instead, they were carefully created and curated to ensure that the skincare ingredients complement each other. With this, their effects are magnified!
Because the products are an excellent combination, the Thermal Collection itself is the perfect skincare routine. Are you ready to say goodbye to that dull and tired appearance? We sure are!
Let's go over the routine step-by-step:
Step 1: Microneedling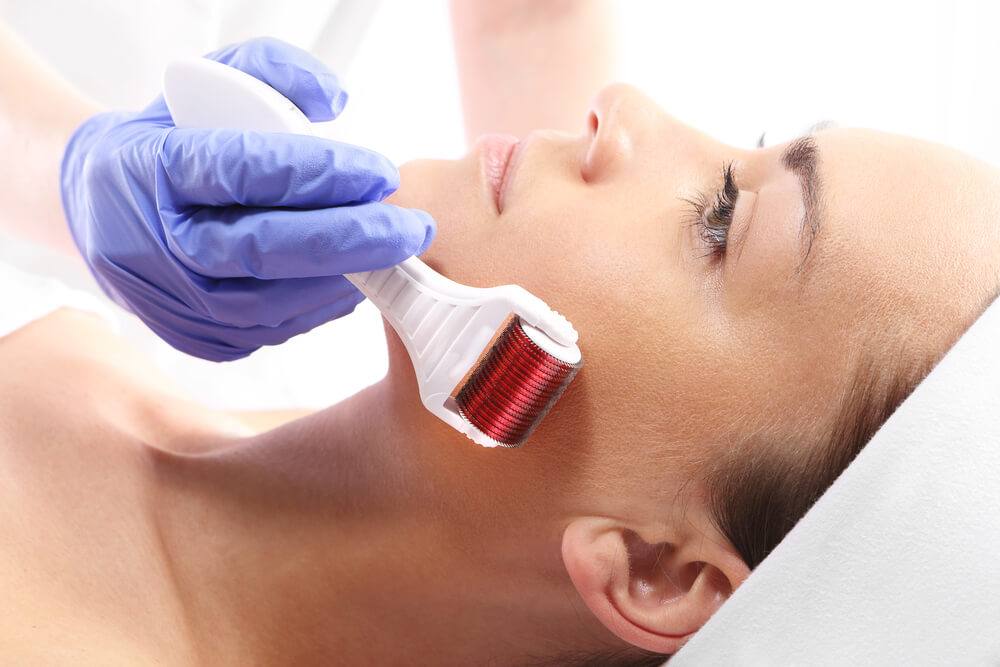 The first step after cleansing your skin is microneedling.
Now, don't let the word "needle" scare you or keep you on edge! We promise it will not hurt your skin.
Microneedling is a minimally-invasive procedure. It involves the use of miniature needles for a controlled superficial puncturing of the skin. Technology to create tools like this has advanced significantly, making this tool safe to use in the comforts of your home!
On clean skin, gently glide the roller across target areas for 60 seconds each. There's no need to apply excessive pressure. This process of rolling need not belong; you can do it for four to six minutes. Pay more attention to stubborn areas with enlarged pores or more wrinkles.
At first, the device may seem intimidating. However, once you get the hang of it, we promise it will be a regular part of your routine! Plus, microneedling boasts quite a several benefits.
Not only does it reduce the appearance of fine lines and wrinkles, but it minimizes the look of enlarged pores too. It also fades the look of hyperpigmentation and scars while promoting product absorption.
With all these benefits, we believe it's safe to say that the 0.25mm microneedle roller in the Thermal Collection is the star of the show. However, the collection has a lot more to offer! Microneedling has now helped prep your skin for the products to come. 
Step 2: Detoxifying Thermal Mask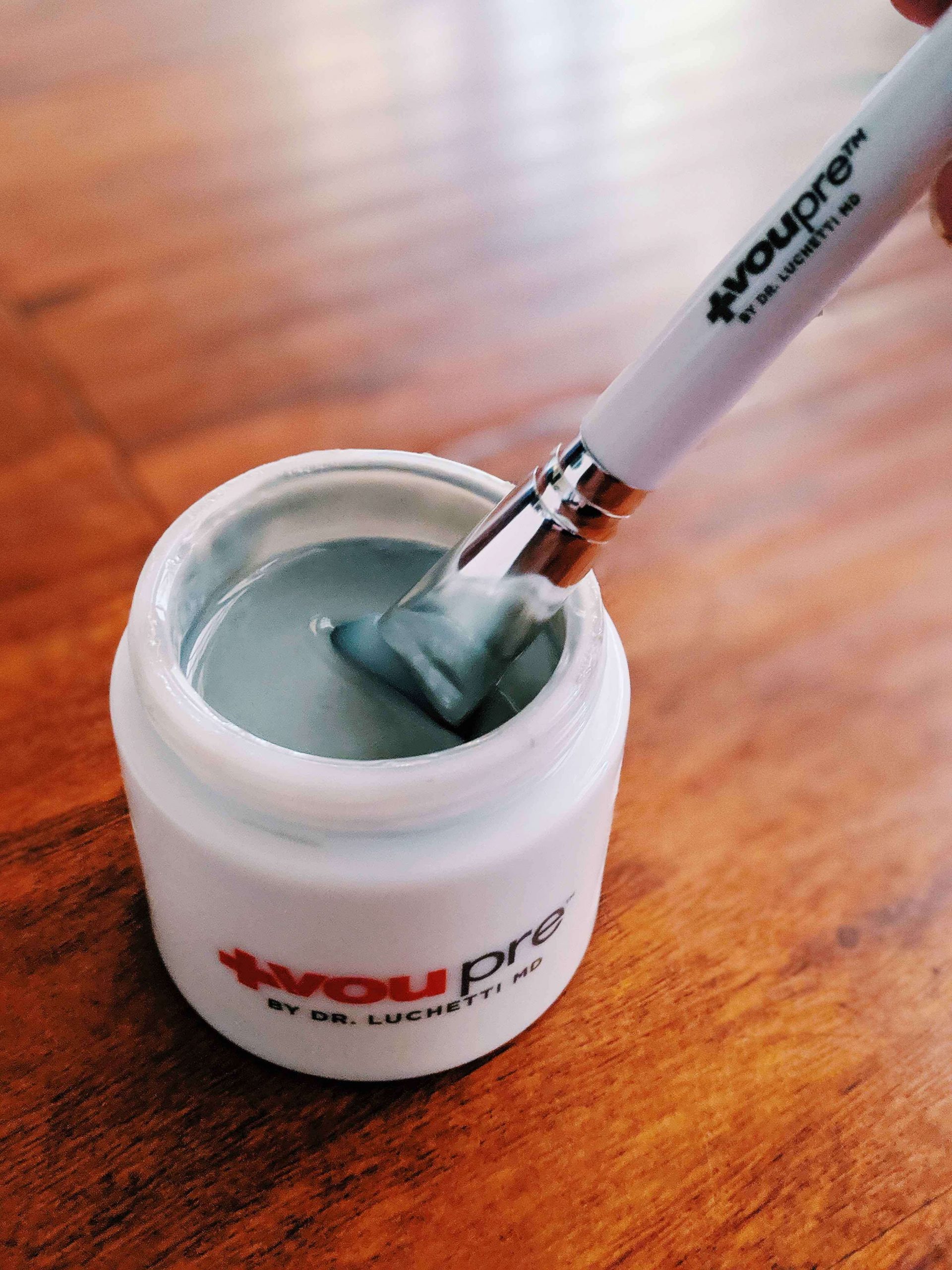 It's time to treat your skin after microneedling. The Detoxifying Thermal Mask has a unique self-heating formula that will help detoxify the feel of your skin.
Use this mask on clean and dry skin. Apply an even layer on both your face and neck. To allow the mask's warming sensation to take effect, leave it on your skin for 15 minutes. Afterward, rinse well and gently pat your skin dry. You'll feel ultra-relaxed and de-stressed!
Step 3: Perfecting Facial Serum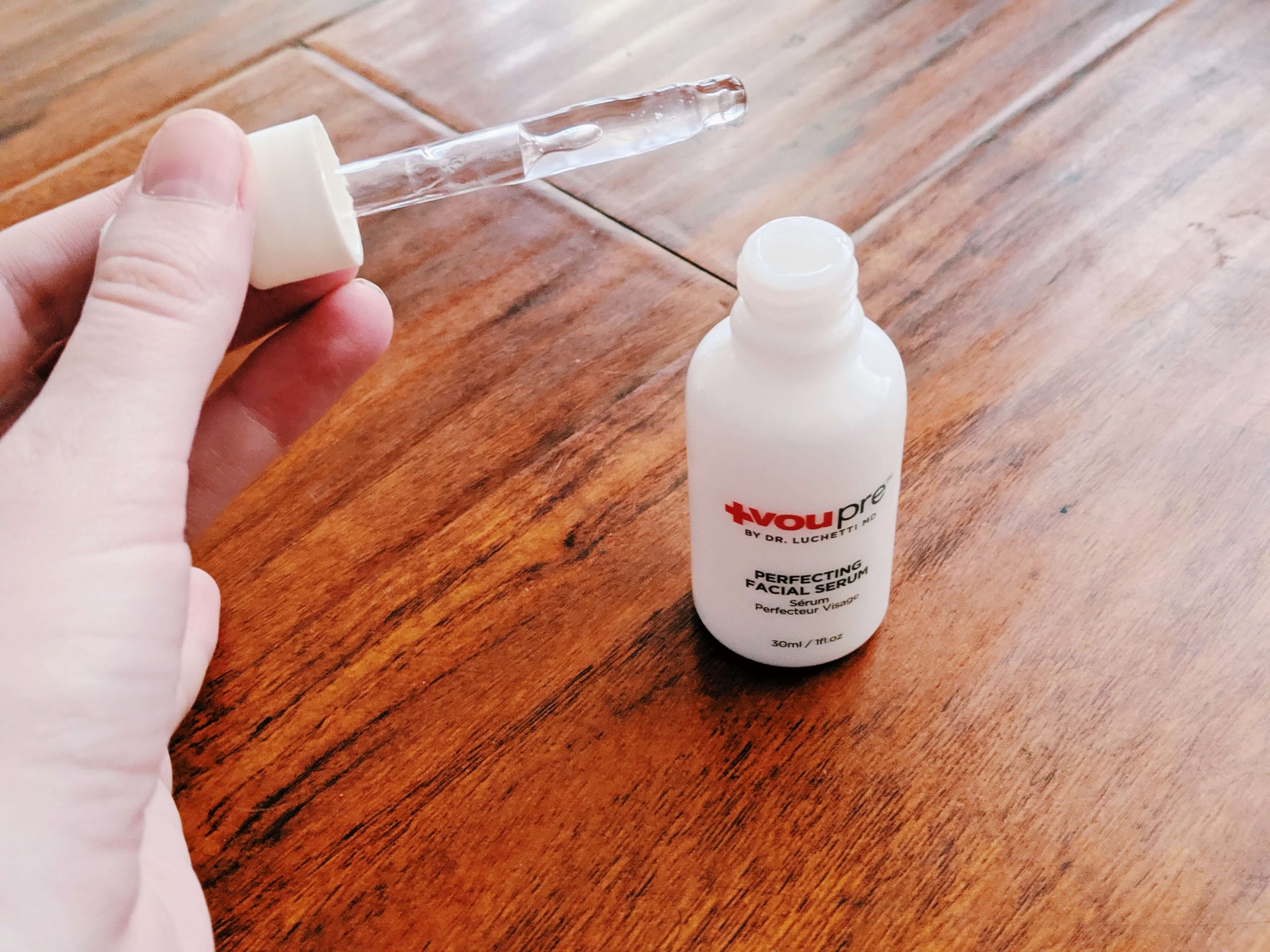 This serum is a powerful concentrate. In case you didn't know, serums are important in skincare for their concentrated amounts of active ingredients. Since they are jam-packed with skin-loving ingredients, they promote better-looking skin much faster.
There are two ways to use the Perfecting Facial Serum:
First, you can use it on top of the Detoxifying Thermal Mask. After applying the mask, gently massage two to three drops of the serum on your face and neck. This will help intensify the healing effects of the mask.

Second, you can use it on its own. Apply two to three drops all over your face and neck. Gently pat into your skin until fully absorbed.
Made with a blend of Hyaluronic Acid and Peptides
The combination of hyaluronic acid and peptides is everything your skin will need. Hyaluronic acid helps keep skin hydrated. Peptides gives your skin a smooth and youthful finish. Blended with the benefits of dragon fruit extract, the Perfecting Facial Serum is your skin's dream come true!
Step 4: Corrective Facial Cream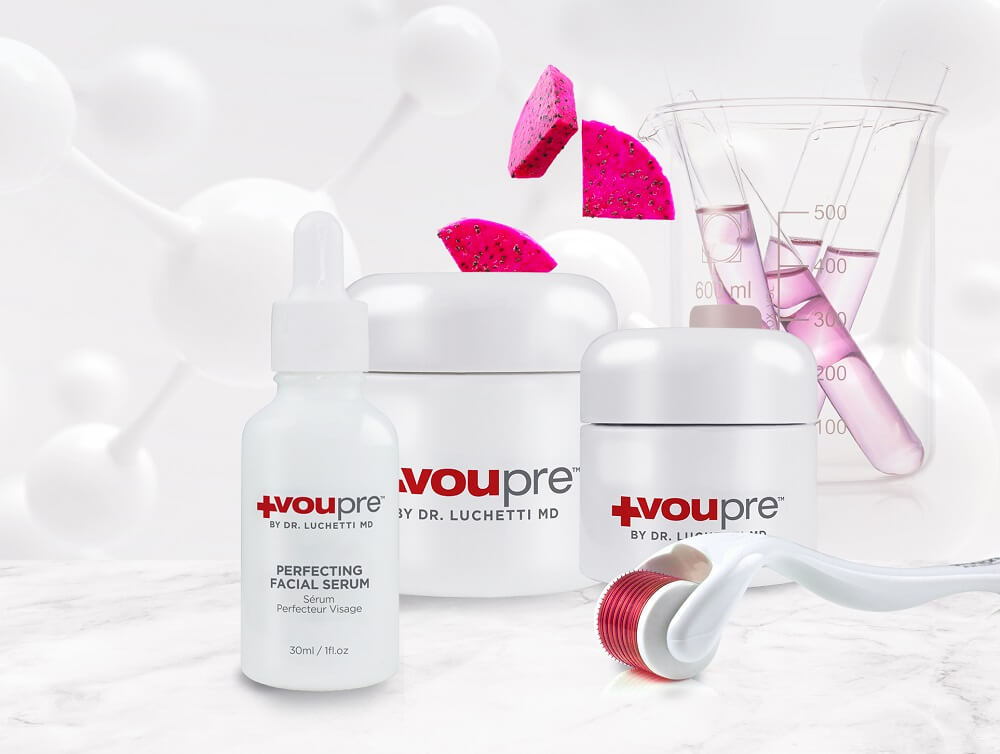 The last step in the Thermal Collection is to lock in all the moisture using the Corrective Facial Cream. Similar to the serum, evenly apply the cream to your face and neck. Gently massage in circular motions until fully absorbed.
Formulated With Vitamin E
This skin-loving ingredient conditions the feel of the skin and restores vital nutrients. Furthermore, vitamin E can help your skin reduce the visibility of sun damage. Get ready to say hello to a radiant and renewed complexion! 
The VouPre Thermal Collection is Infused With Skin-Loving Dragon Fruit Extract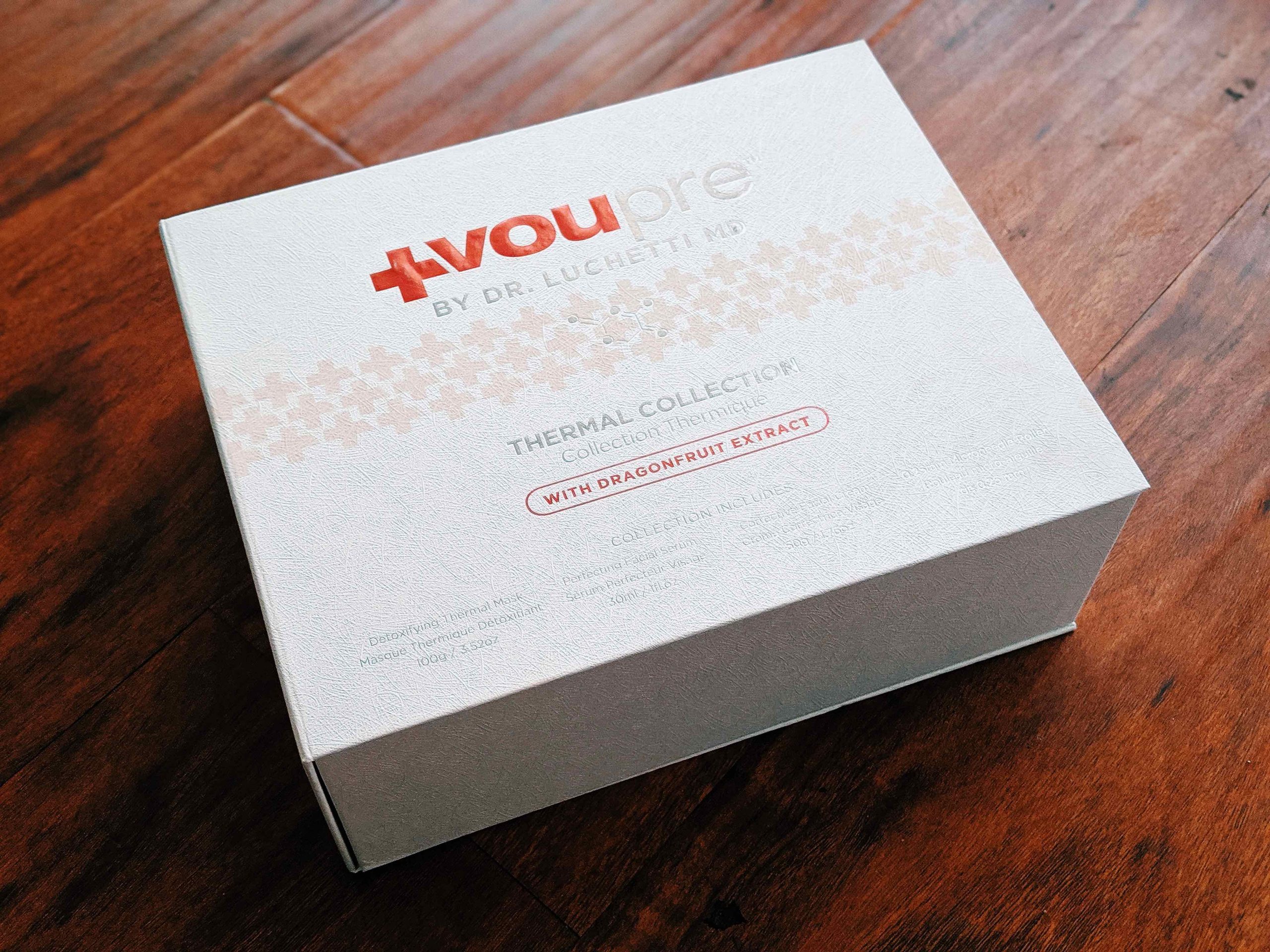 You may know dragon fruit as a colorful and exotic fruit. This beautiful fruit makes us think of tropical beach vibes, but did you know dragon fruit offers a lot more?
Here is one thing you should know about dragon fruit:
It is jam-packed with antioxidants, nutrients, and vitamins!
Want to hear even better news? Dragon fruit extract can do wonders for the skin! This is why it's a key ingredient in the Thermal Collection.
This extract is loaded with vitamin C, which brightens the appearance while giving the complexion a younger finish.
Elevate Your Skin Care with VouPre
Did all that good stuff make you excited about trying out the Thermal Collection for yourself?
We know the struggle with dull skin all too well, but achieving skin that looks smooth and bright should not be a faraway dream. Life can be full of challenges that constantly tire your skin. That's why we at VouPre have lovingly crafted our Thermal Collection to help fast track your way to smooth-looking skin. 
VouPre products truly aim to deliver the results you seek. We achieve this through our quality range of formulas that are concocted with Dr. Luchetti's know-how. She is a board-certified dermatologist who understands the need for quality formulations. With her 27 years of experience, she has extensively studied the best formulas to recommend to her patients.
If you're looking into stepping up your skincare game, look no further! VouPre also offers an exclusive selection of spa services. Not only will these treatments help transform your appearance, but they also provide the perfect opportunity to relax and pamper yourself! Whether you're preparing for a big event or you're simply looking to spice up your routine, VouPre has your back.
If you're curious about VouPre's products, feel free to contact us for more information. Let us help you achieve your skin goals!