How to Turn Your Skincare Routine Into a Self Love Ritual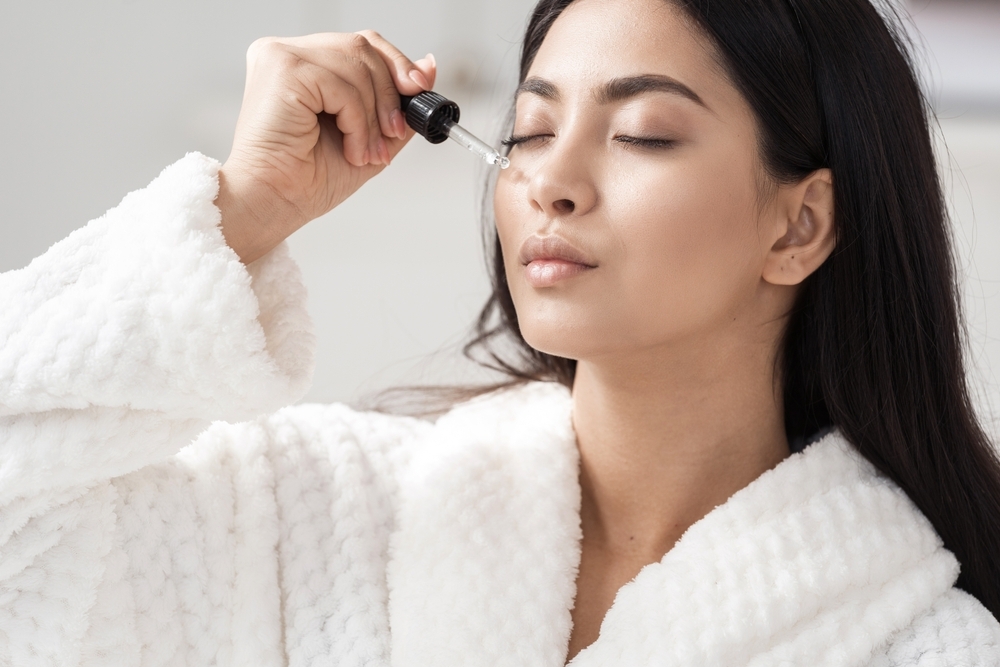 Everyone gets into a rut with their skincare at some point or another. When this happens, applying all of those products at the end of a long day can feel like a chore, rather than an act of self love.
If you can relate, it's time for a change. Here are VouPre's top tips on how to turn your skincare routine into a self love ritual that you look forward to each day. Not only will your new and improved skincare routine become a way to really treat yourself, but it'll also make you love your skin so much more.
Set the Scene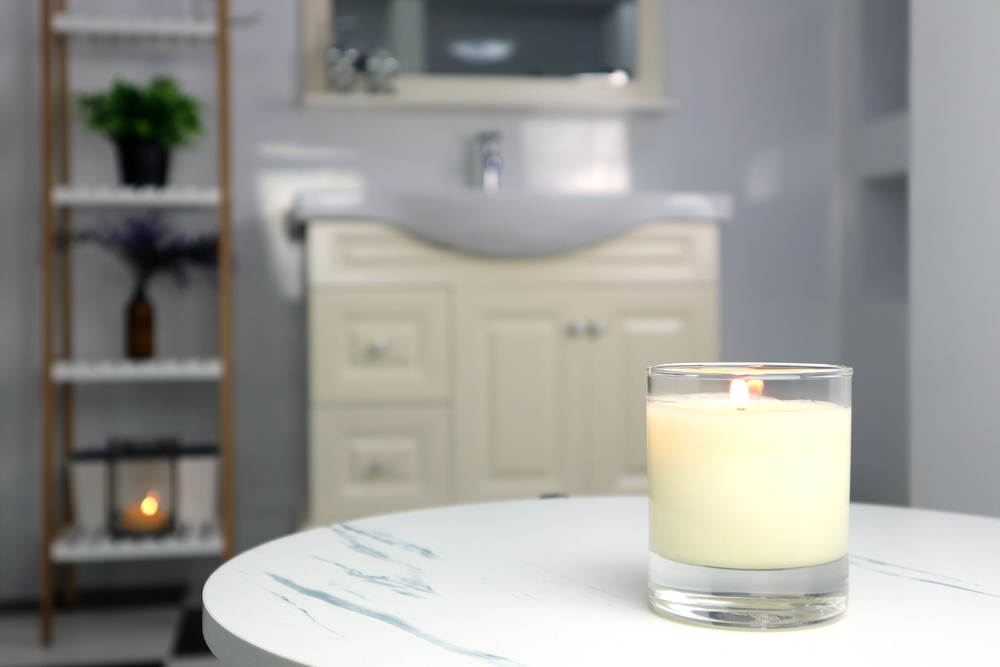 Harsh lighting, cold floors, family members (or pets) shouting for your attention in the background – if you want your skincare routine to feel like a self love activity, then you shouldn't have to be dealing with any of that.
So, set the scene for a truly indulgent skincare routine.
How?
We'd recommend starting with some quiet music that makes you feel relaxed. Some soothing aromatherapy scents can help too, along with dim lighting and comfortable soft furnishings to lounge around on.
In other words, create your own at-home spa haven. Somewhere where you can go to treat yourself, where no one else will disturb you. You'll soon feel the tension instantly slip away as soon as you step foot into your little sanctuary.
Find a Cleanser That Makes You Feel Bright, Not Tight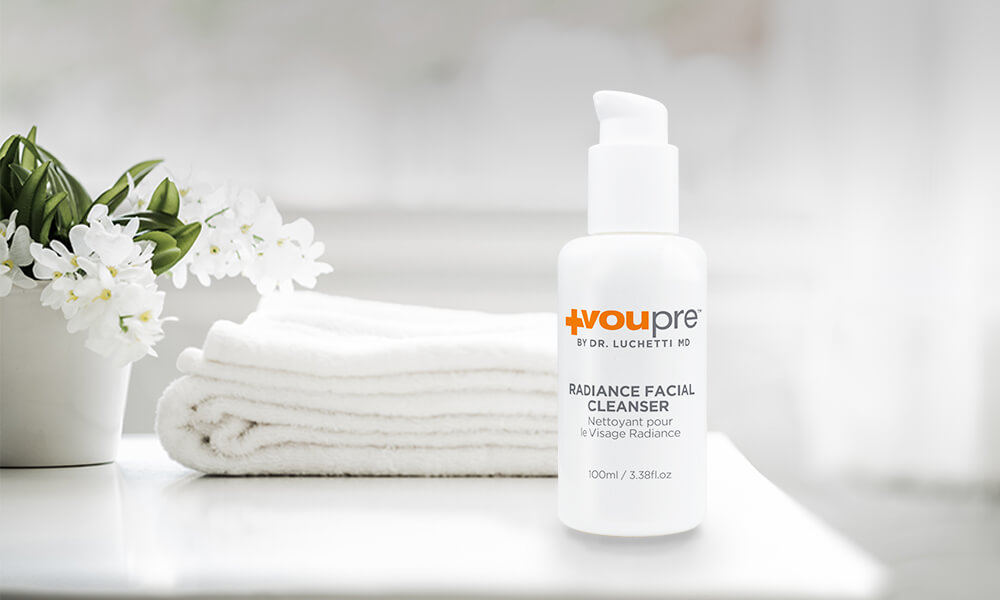 The first step in every skincare routine is cleansing. But, let's face it, this can often feel like a pretty boring step. However, it's vital that you get your new skincare/ self love regime off to an indulgent start. Look for a cleanser that makes your skin feel bright and radiant, rather than tight and dry.
For this, we'd recommend our Radiance Facial Cleanser. It's a great way to treat yourself to an elevated skincare routine thanks to its infusion of skin-loving ingredients. Its cleansing agents come from coconuts rather than chemicals, and it's also packed with a number of botanicals. From olive oil to wheat protein, we've filled this formula with rich compounds. It'll clear your skin of makeup, dirt, oil, and impurities, while giving it a dose of moisture, amino acids, and antioxidants.
Even better, it's easy to use. Dampen your skin and then massage the cleanser in. VouPre would recommend looking up a few facial massage techniques to really make this feel like a self love session.
Make Time for Toner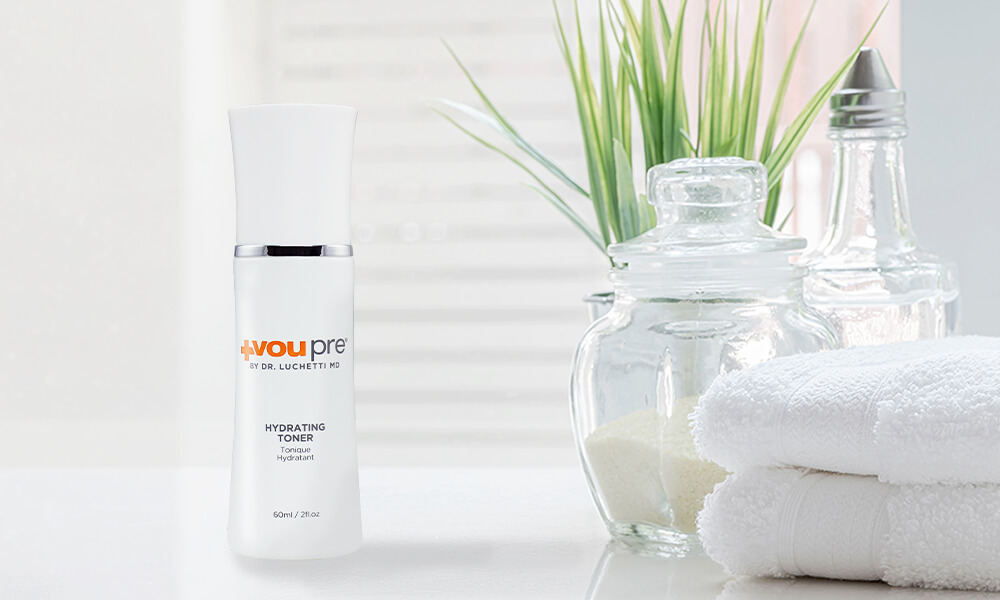 Do you often find yourself rushing through your skincare routine? Well, self love is all about living in the moment and appreciating what you're doing, and this includes your skincare routine.
So, if a toner has always been that extra step that you've been dubious about trying, now is the time to treat yourself. Not only will this single product add so much to your skincare routine, but it'll also do your skin the world of good too. Regular use of a toner can leave you with a brighter, smoother, and firmer appearance – what's not to love?!
Our top tip when choosing a new toner? Pick an alcohol-free formula that contains hydrating ingredients, such as the VouPre Hydrating Toner.
We developed this toner to be the perfect follow-up to our Radiance Facial Cleanser. It'll clear away any impurities left behind during cleansing, while also balancing how your skin feels. From aloe to cucumber to chamomile, this toner is packed with compounds that soothe the complexion – perfect for a self love sesh!
Treat Yourself to a Buffet of Serums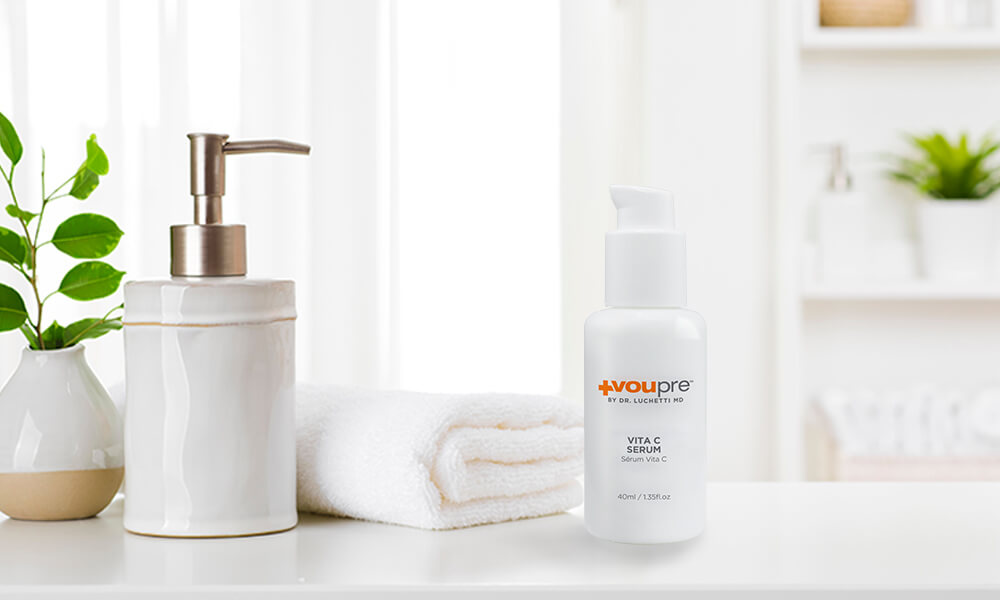 Nothing feels more indulgent than being able to take your pick from a selection of high-quality skincare products each night. Of course, there's no point in investing in multiples of every product type, but we would highly recommend doing so with serums.
Why? Because serums are designed to be targeted formulas. They're created to address specific skin concerns. They're highly concentrated but they can also be easily layered, meaning that you could be adding two to three serums into your daily skincare routine if you wanted to. And who wouldn't? In our opinion, a good mixture of serums is one of the best ways to both treat yourself and treat your skin.
You probably already have a few go-to serums, but here are a couple more that will really make you love your skin in a whole new way…
The first is our Vita C Serum. You probably already know how important vitamin C is when it comes to helping with just about every visible skincare concern. Be it the appearance of wrinkles, dark spots, dryness, dullness – it does it all. This is why we've infused this serum with two forms of vitamin C for maximum effects. It also contains vitamins A and E, along with antioxidant-rich botanicals.
Already have a vitamin C serum? Then check out our Advanced Gold Eye Serum. It's packed with peptides, which gives your skin the compounds it needs to look smoother. The result? A firmer, tighter, and more youthful appearance around your eyes. Plus, this formula also contains real gold – the ideal way to indulge in a self love skincare routine!
Enjoy a Wrinkle-Free Appearance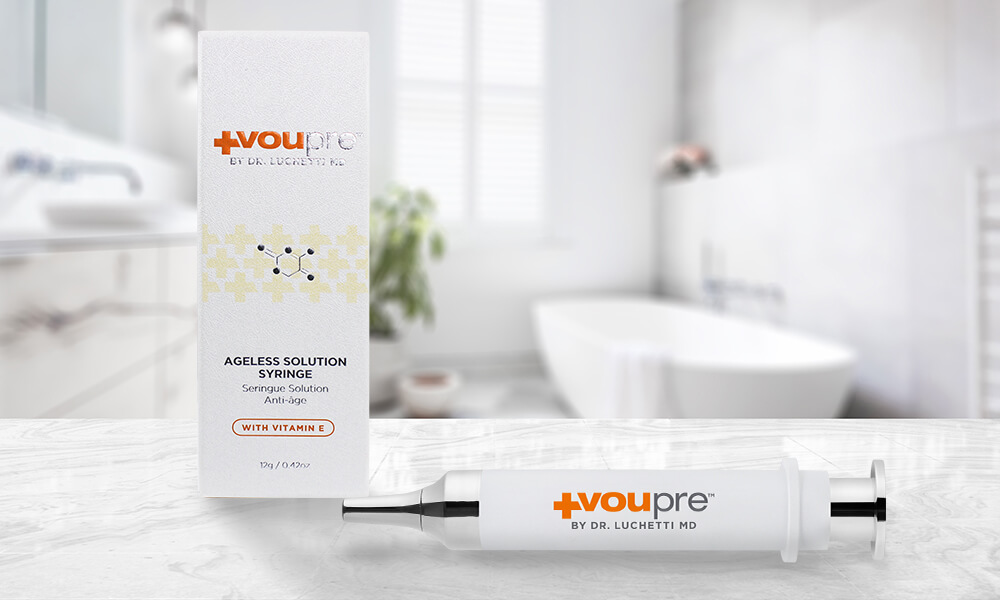 Nothing makes life more exciting than a little bit of magic. This is even more so the case if that magic involves a wand that you can wave to erase the visibility of your fine lines and wrinkles.
Ok, so we may be getting a little carried away there. There may not be a magic wand, but what we can offer you is our magic-like syringe; the VouPre Ageless Solution Syringe.
What is it? It's a fast-acting (almost instant) formula that smooths away the look of expression lines and wrinkles. You use it topically, aiming the tip of the syringe directly over each wrinkle of concern. Then, press down to dispense, pat it in, and enjoy your wrinkle-free complexion!
Sound too good to be true?
It really does work, and this is all thanks to the ingredient combination that we've chosen for this formula. There are several ingredients in this syringe that are known for their high-performance (and, most importantly, quick) effects. From DMAE to acetyl hexapeptide-8 to sodium hyaluronate, there are some big names in this formula that really give it a punch.
Even better, we've also added several ingredients into this syringe that'll help to reduce the appearance of your wrinkles in the long run. So, while you could just save this syringe for occasional self love sessions, we would recommend that you treat yourself to it regularly for maximum benefits!
Indulge in a Velvety Moisturizer for Deep Hydration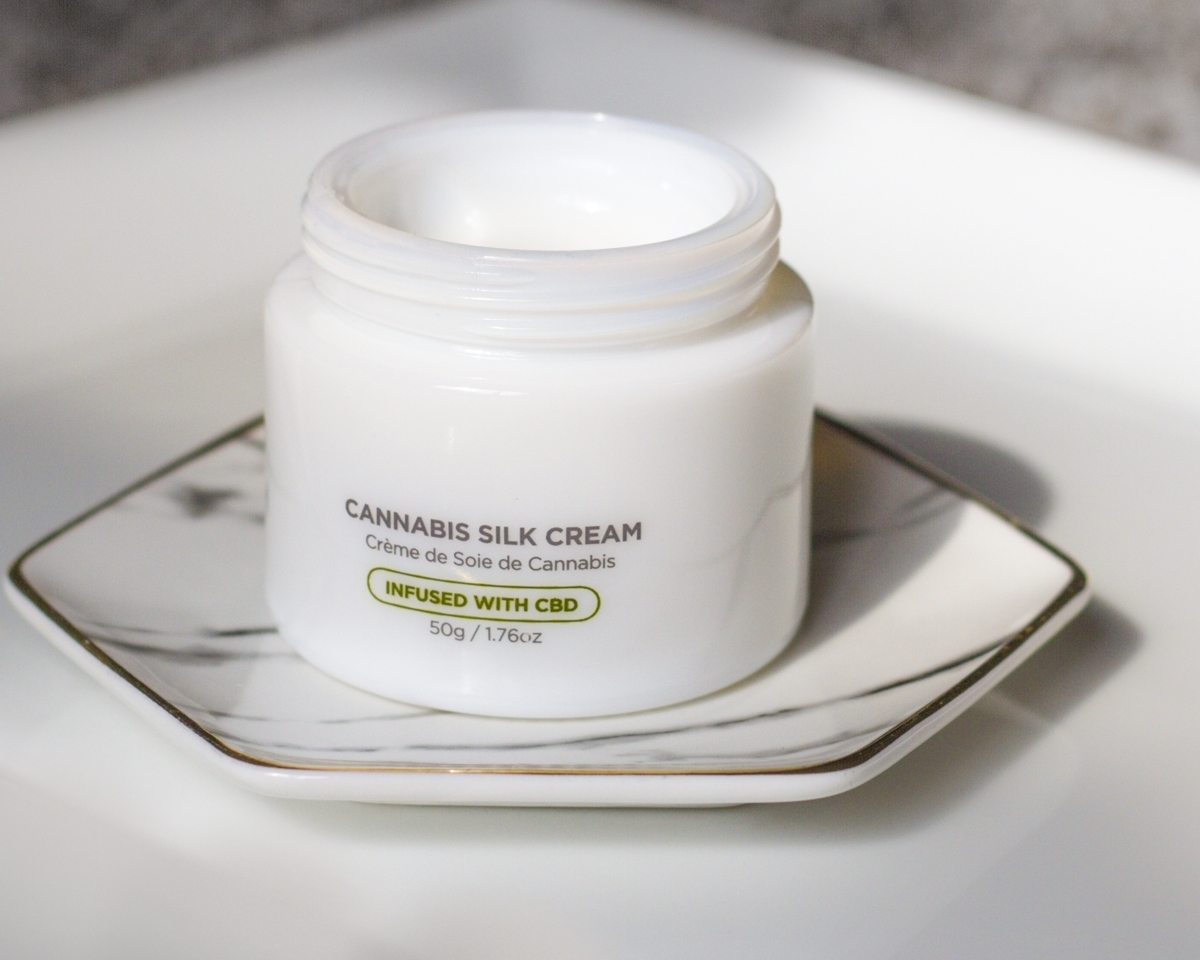 A moisturizer is such a good way to end a skincare routine. 
So, which moisturizer would we recommend?
There are a few that we love, with the first being the VouPre Cannabis Silk Cream. You'll find this product in our Cannabis Collection. Hemp seed oil is the star of the show here, an ingredient loved for its hydrating qualities.
Alternatively, try the Corrective Facial Cream from our Thermal Collection. This one is all about grapes. From stem cells to seed extracts, grapes are packed with antioxidants that are capable of giving your skin a younger-looking glow.
Invest in Light Therapy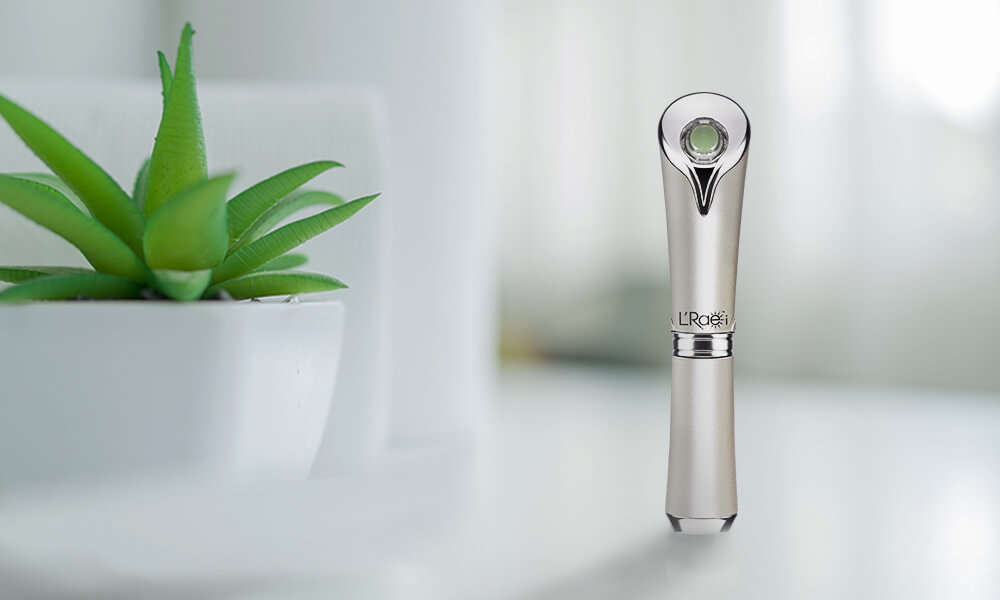 A skincare device can seem like a hefty investment, but, in our opinion, it's worth it if you really want to treat yourself and love your skin. Not only are the right devices able to produce deep and long-lasting changes, but they'll also improve how the other skincare products that you use work.
If you'd like to start off with something simple, try the L'Rae i-Jade Eye Wand. It uses LED light therapy to perk up the look of the skin.
If you already have a similar device and want to take things even further, take a look at our L'Rae Light Therapy device. This one makes use of infrared lights. The lights are sent into your skin at different levels, which triggers a whole process of cellular functions. It'll reduce the feeling of inflammation, minimize the look of acne, smooth out the visibility of fine lines, and thicken the look of your skin.
The Ultimate in Self Love: A Relaxing Spa Day
If you follow our tips, you'll basically be creating your very own version of an at-home spa each time you carry out your skincare routine. There's no denying the indulgent feeling that comes with that, making it ideal for some self love time.
However, there are some treatments that just can't be carried out at home. For these, you'll need a real spa. Granted, you may not be able to treat yourself to a full-on spa day each week, but many treatments, such as the ones offered by VouPre, take just 50-60 minutes. So, you could easily dedicate your lunch break to one.
Let's take a closer look at the spa services offered by VouPre:
The RF Aqua Experience – a 60-minute three-in-one session that consists of extraction for a deep pore cleanse, a radiofrequency treatment, and a mild peel to provide a deep yet gentle exfoliation.
True Revive – this 60 minute treatment starts with a cleanse, then an exfoliant. After this, you'll be treated to an LED photo-therapy session, which makes use of hemp seed oil for maximum indulgence.
Thermal Detox – a 50 minute session that focuses on detoxifying the feel of the skin. It does this with a heated mask and a microneedling session, along with extractions if needed.
Microdermabrasion Facial – this 50 minute treatment is an all-in-one. It cleanses, exfoliates, extracts, and hydrates, with our diamond microdermabrasion device being the star of the show.
Tempted? Click here to contact us if you'd like to treat yourself to a spa treatment.
Summary
Your skincare routine shouldn't feel tedious. Instead, it should be an exciting yet relaxing part of your day. A slice of time that you can call your own, where you focus on self love and nurturing your body's biggest organ; your skin. Follow our tips and your skincare routine will soon be exactly that.
To treat yourself to even more exclusive skincare from VouPre, click here to browse our online store.