Meet VouPre's Vita Vitamin C Serum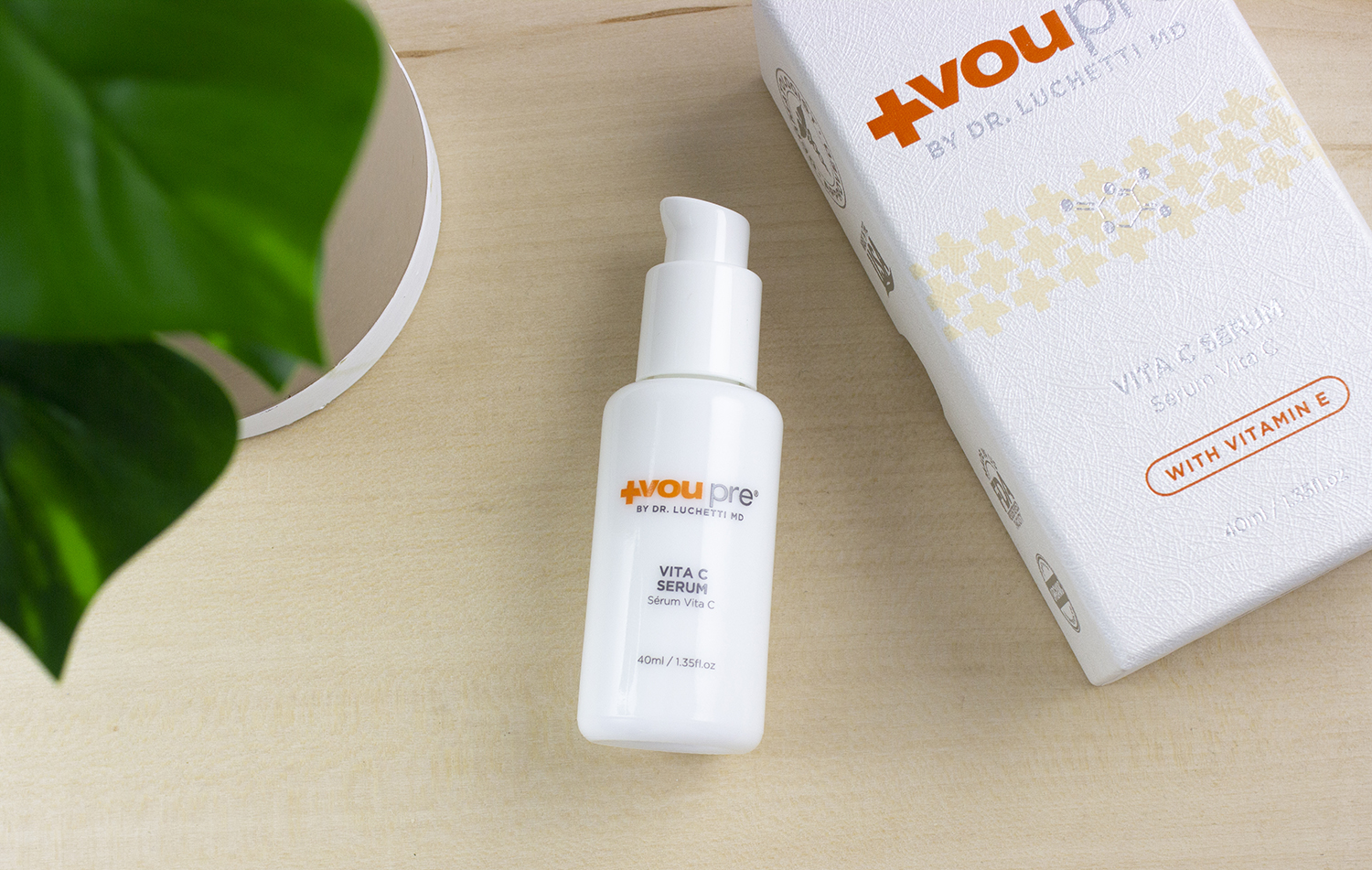 Skincare routines are usually built around a person's individual needs. Those with dry skin tend to favor rich, hydrating products, while those with oily skin types go for lightweight, non-comedogenic formulas. And then there are all of those specific skin concerns to consider – fine lines, wrinkles, dark spots, acne marks…the list goes on, which is why skincare routines vary so greatly from person to person.
However, there's one type of product that just about everyone would benefit from. No matter your age or your skin type, every skincare routine should contain a vitamin C serum.
That said, finding a good vitamin C serum isn't quite so simple. There are many formulas on the market containing sub-par ingredients, yet they sell well because of clever marketing tactics. If you want to ensure that your skin is receiving high-quality vitamin C in the best way possible, then you need a vitamin C serum that you can trust, which is where VouPre's Vita Vitamin C Serum comes in.
Why is a Vitamin C Serum so Important?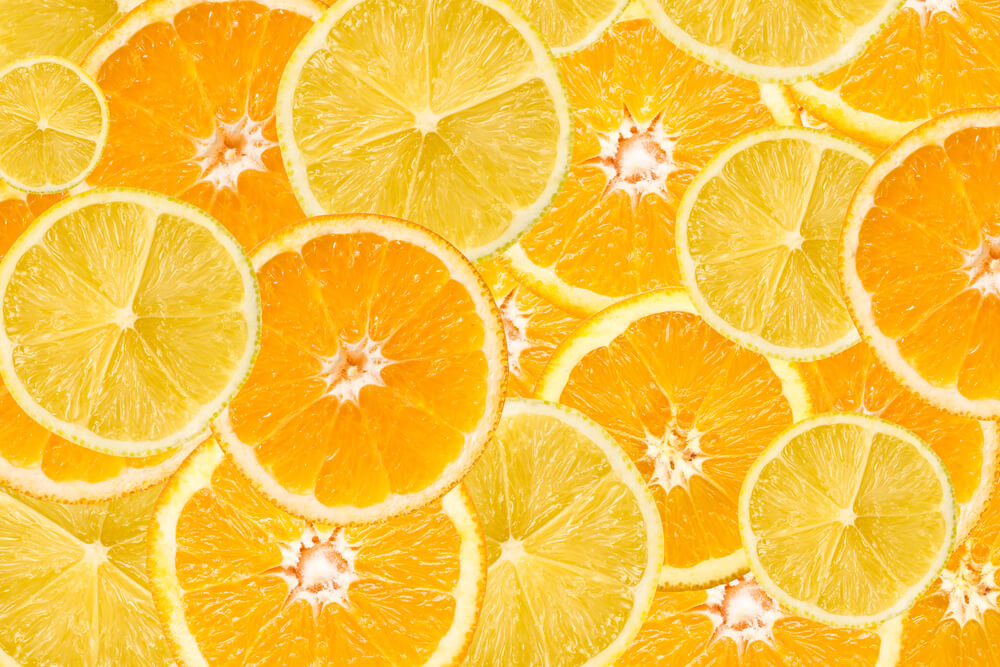 Before we dive into the Vita Vitamin C Serum, it's important to understand exactly why a vitamin C serum is needed in the first place.
Vitamin C is an essential vitamin when it comes to maintaining the look and feel of your skin, as well as the rest of your body. However, the human body doesn't naturally produce vitamin C. This is why general health advice always recommends incorporating plenty of vitamin C-rich foods into your diet.
Well, the same applies to your skincare. While the vitamin C that you eat does benefit your skin, your skin cells only receive the vitamin after it has bypassed all of the other parts of your body. If you want your skin to benefit from this vitamin directly, then you need to use it topically.
But what exactly does vitamin C do for the skin?
For starters, it's an extremely powerful antioxidant. It helps to reverse the look of skin damage, whether this has been caused by UV rays, pollutants, or anything else.
It's a fantastic ingredient for diminishing the visibility of skin aging too. The appearance of fine lines and wrinkles will start to fade away with regular use of the vitamin. Dark spots and other forms of hyperpigmentation will look less noticeable too. Vitamin C is incredible at lightening and brightening the complexion.
If your skin has started to sag, vitamin C will leave it looking tighter and more toned. It's a hydrating ingredient too – your skin will start to feel so much more moisturized once you've added this antioxidant into your skincare routine.
Introducing the Vita C Serum From VouPre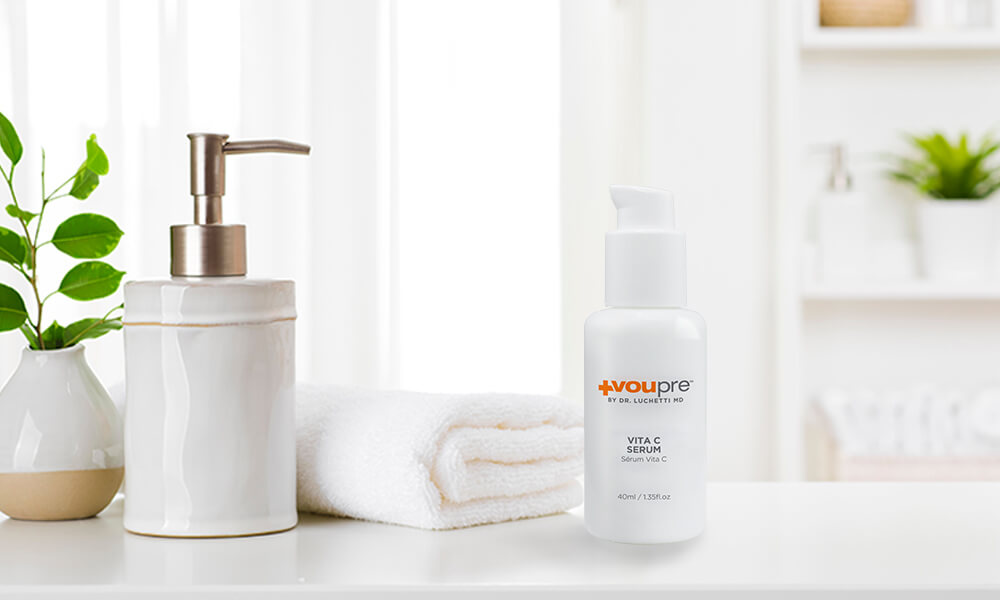 The Vita C Serum from VouPre is a silky, lightweight formula. It glides easily onto the skin and sinks in quickly, without leaving a greasy residue behind.
What makes this serum stand out from all of the others on the market is its ingredient list. We have chosen only the best compounds to blend into this formula, and each one offers up some truly powerful skin-loving benefits.
Let's take a closer look at some of the most potent actives in the Vita Vitamin C Serum:
Two Forms of Vitamin C
When the vitamin C serum hype first began, people were seeking out products containing ascorbic acid. After all, this is the purest form of vitamin C, so surely this means that it's the best?
Unfortunately, that's not quite true. Although ascorbic acid may be incredibly potent, and there's no denying that it's effective, it's also quite an unstable ingredient. It oxidizes very quickly. This means that a serum containing ascorbic acid will likely become less effective over time. Even worse, oxidized vitamin C can sometimes even do some damage to your skin cells, and its potency means that it could cause skin irritation.
Fortunately, all of the advances in technology meant that it wasn't too long before new and improved forms of vitamin C were developed. And you'll find two of them in the Vita Vitamin C Serum.
Tetrahexyldecyl ascorbate is the first. Research indicates that this form of vitamin C penetrates the skin deeper and faster than other forms of vitamin C. It produces the same visible results as ascorbic acid, but without the side effects. It's incredibly stable and plays beautifully with other ingredients, which is why it was a must-have in our Vita Vitamin C Serum.
The second form of vitamin C in the serum is ascorbyl palmitate. Just like tetrahexyldecyl ascorbate, ascorbyl palmitate is oil-soluble. This means that the skin can quickly drink it up in comparison to water-soluble forms of the vitamin.
Why have we used two forms of vitamin C in the Vita Vitamin C Serum?
Because this gives you a double dose of the antioxidant, which means you'll see the changes in your complexion so much sooner. And who doesn't want that?!
Vitamin A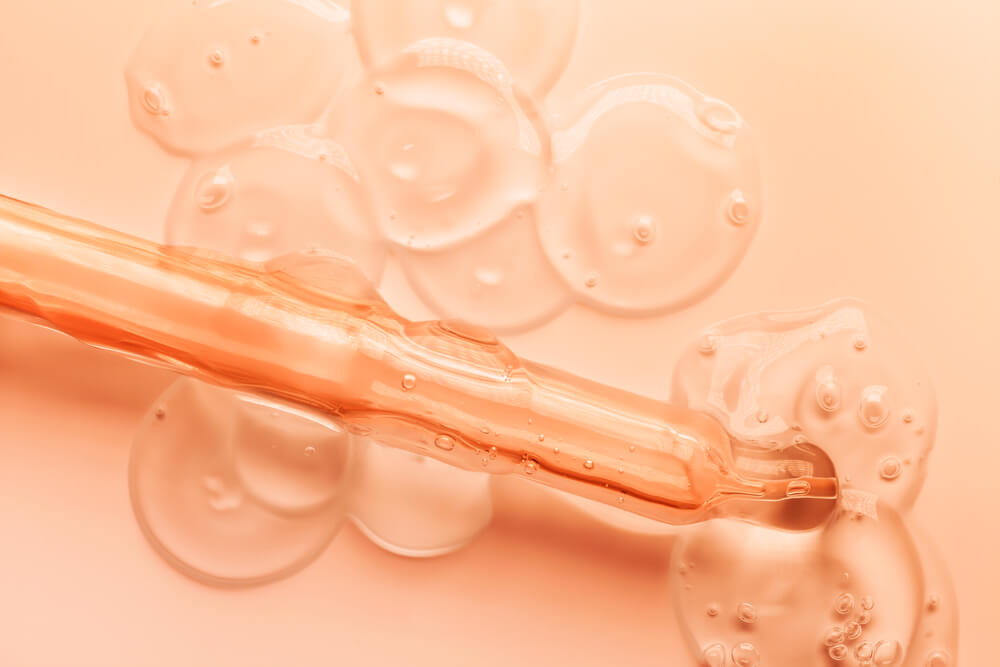 Vitamin A is another skincare must-have if you're trying to reduce the appearance of aging. It's a multi-tasking ingredient that not only tackles the look of fine lines and wrinkles but also gives the skin a brighter and more radiant finish.
As you can see, its benefits are similar to those of vitamin C, yet it works in a very different way. This is why it serves as the perfect partner to vitamin C in skincare products.
Just like vitamin C, vitamin A is available in multiple forms. We've chosen to use retinyl palmitate in our Vita Vitamin C Serum, mainly because this is the mildest form of the vitamin. Other forms of vitamin A are renowned for the skin irritation that they can cause. Retinyl palmitate still produces the same visible results but is much gentler on the skin.
Vitamin E
Vitamin E rounds up the exquisite multivitamin blend in this formula.
It's an ingredient that's revered for how it moisturizes the skin. It keeps skin cells feeling fortified and strengthened, and ensures that everything is running smoothly.
Vitamin E also serves as an antioxidant. This makes it capable of reducing the appearance of damaged skin while restoring a healthier look to the complexion.
Grape Stem Cell Extract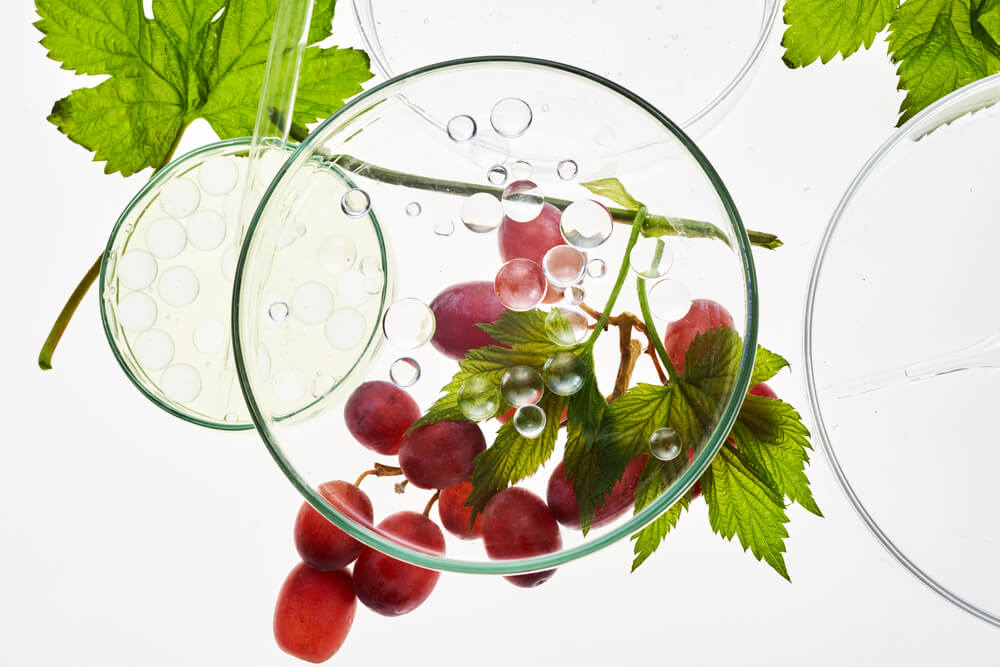 If all of those vitamin antioxidants weren't enough, here's another potent antioxidant-rich ingredient that you'll find in the Vita Vitamin C Serum – grape stem cell extract.
Grape stem cells are a cutting-edge ingredient that has the potential to really transform your appearance. It counters the look of UV damage, reducing the visibility of photo-aging to give your complexion a more youthful finish.
It works in a similar way to vitamin C when it comes to diminishing the look of fine lines, wrinkles, dark spots, and more, making it another no-brainer for our Vita C Serum.
Organic Plant Oils
You'll also notice a few organic plant oils in the VouPre vitamin C serum. We chose to use organic ingredients whenever possible in order to keep our formulas clean and pure. All of the oils that we've used in this product feel deeply hydrating – your skin cells will love them!
From jojoba seed oil to olive oil to avocado oil, not only will these botanicals leave your skin feeling perfectly moisturized, but they're also loaded with vitamins and antioxidants too. These support the vitamins and antioxidants that we've already mentioned, increasing this product's potency.
What Do Reviews Say About the Vita Vitamin C Serum?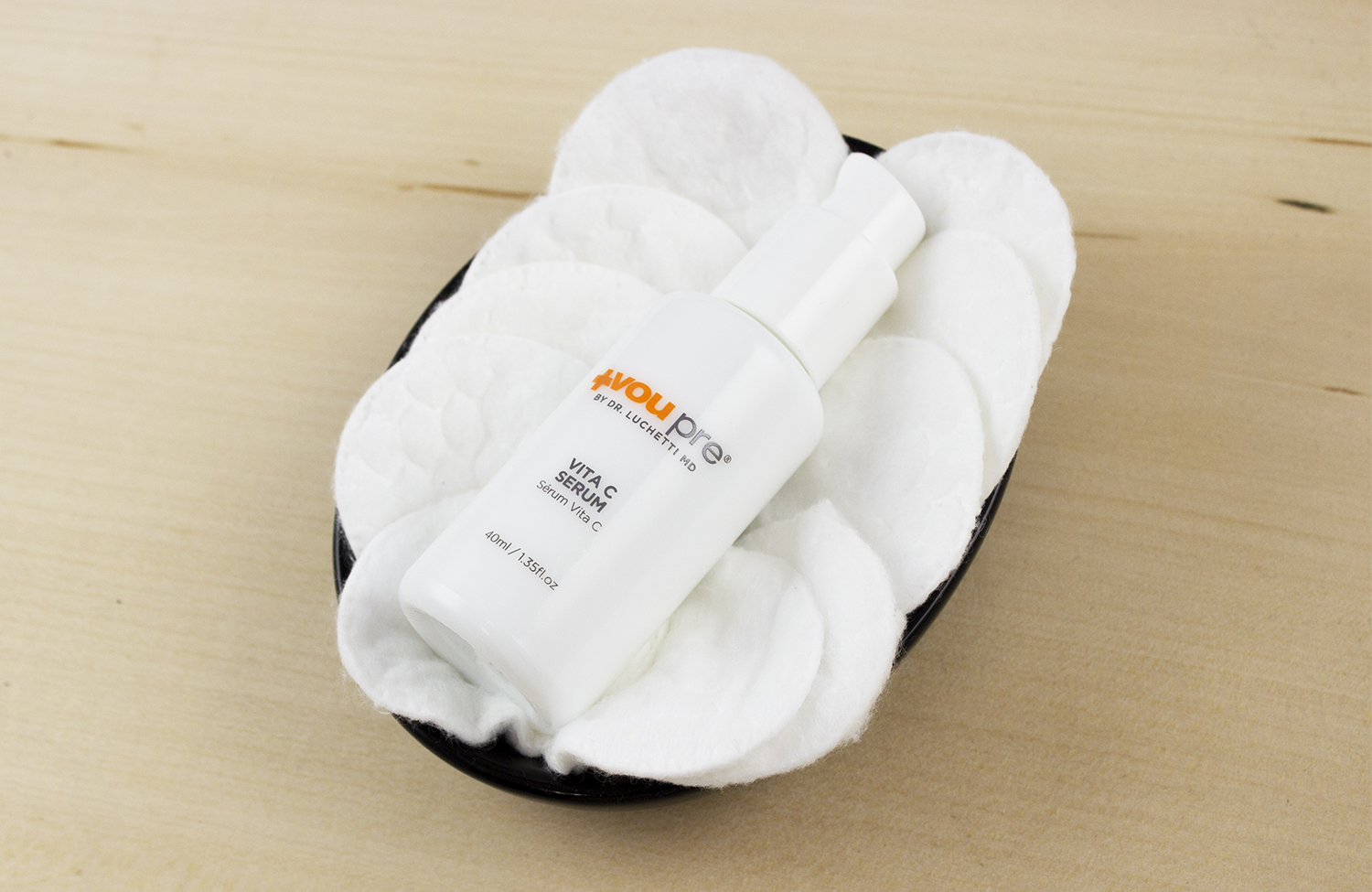 It's easy to see why we rave about our vitamin C serum – after all, we created it. However, you don't need to just take our word for it when we say how great it is – check out some of the online reviews out there and you'll see that everyone that has used it feels the same way!
The reviews for this serum are overwhelmingly positive. People love how glowy their skin looks as soon as they apply it, and several reviews also mention how moisturizing it feels.
In terms of fine lines and wrinkles, people definitely notice a reduction in how visible they look. The same applies to the appearance of blemishes induced by sun damage – these become less noticeable with regular use of the Vita Vitamin C Serum.
How to Use the Vita C Serum
Think you can just slap a bit of serum onto your face at the end of the day and leave it to work its magic?
Unfortunately, this isn't quite how it works…
Step 1: Cleanse Your Face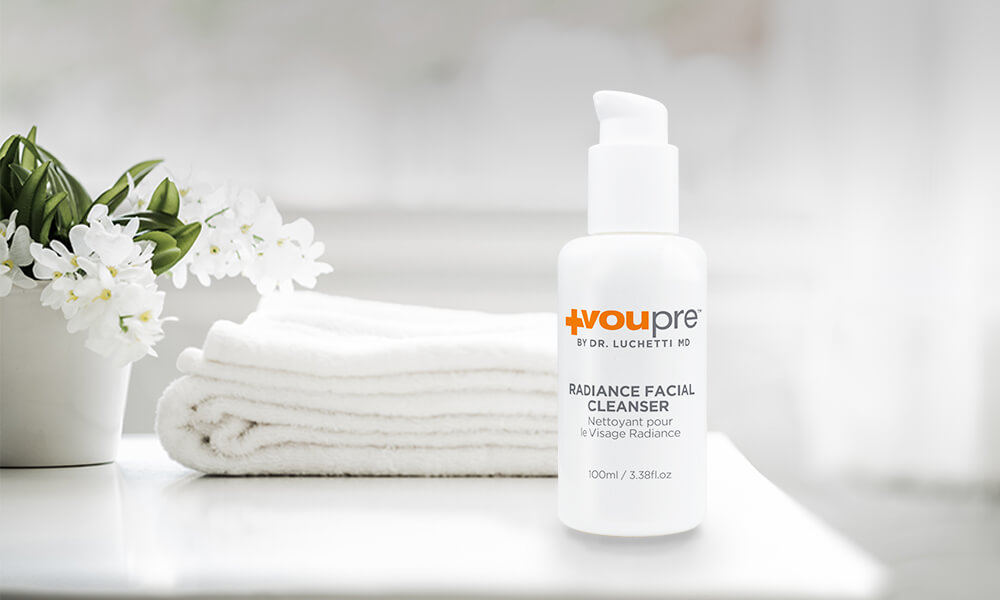 Before you even think of applying a vitamin C serum to your face, you need to first cleanse it. This does away with all of the dirt, oil, and dead skin cells that are clogging up the surface of your skin. If you don't remove these, they'll block the Vita C Serum from penetrating into your skin cells, meaning that the product won't be able to work properly.
Don't have a cleanser that you love yet?
Check out VouPre's Radiance Facial Cleanser. Rather than being formulated with harsh surfactants, its cleansing agents are derived from coconuts. This makes the cleanser super gentle yet still wonderfully effective. We've also infused this cleanser with amino acids and vitamin E to ensure that your skin feels soft, supple, and moisturized after each cleanse.
Step 2: Tone
Once you're done cleansing, we would recommend following up with a toner. Our top choice would be the VouPre Hydrating Toner. Although not an essential step in a skincare routine, a toner is a good way to leave your skin feeling balanced and restored after cleansing. Swipe our toner onto your face and your skin will feel ready to absorb all of the goodness from any products that you apply next.
Step 3: Apply the Vita C Serum
After you've cleansed and toned, you can then apply the Vita Vitamin C Serum. Simply remove the cap and press down on the pump gently to dispense a small amount of product. You can either do this onto your fingertips or directly onto your face. Then, lightly pat the serum into your face and neck until it has been absorbed.
We would recommend using the Vita C Serum once a day.
Step 4: Moisturize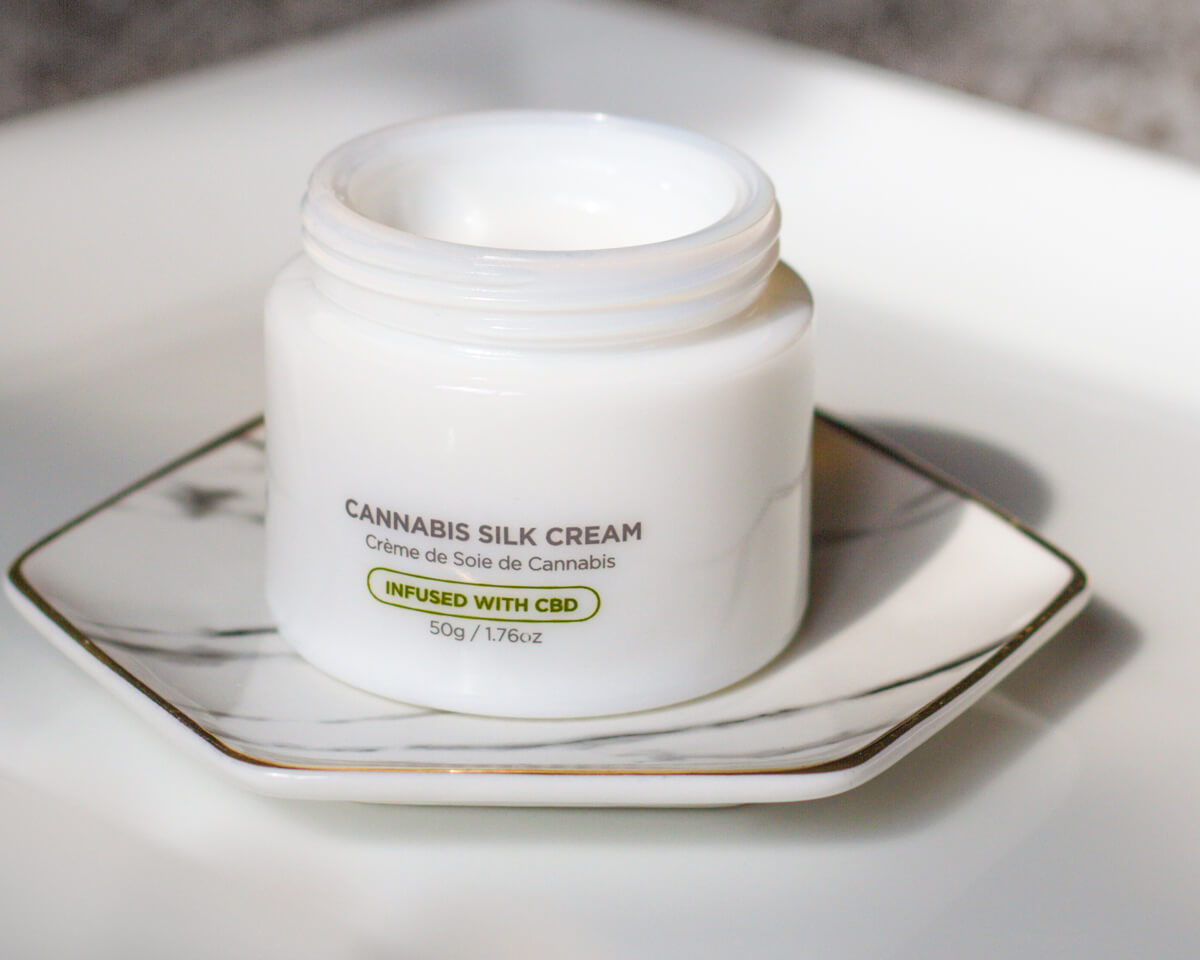 Once you're done with your serum, layer a moisturizer over the top. This will form a seal over the surface of your skin, pushing all of the products that you've already applied deeper into your skin.
You'll find several moisturizers available from VouPre, but we would recommend checking out the Cannabis Silk Cream in our Cannabis Collection. Infused with vitamins, antioxidants, and the hydrating properties of hemp seed oil, this cream will leave your face feeling beautifully smooth.
Summary
As you can see, VouPre's Vita Vitamin C Serum really is a cut above all of the rest. Don't degrade your skincare routine with a sub-par serum – go with VouPre instead to ensure that you're giving your skin nothing but the best!
Click here to browse more of VouPre's bestselling skincare products.