Do You Really Need a Separate Day and Night Cream?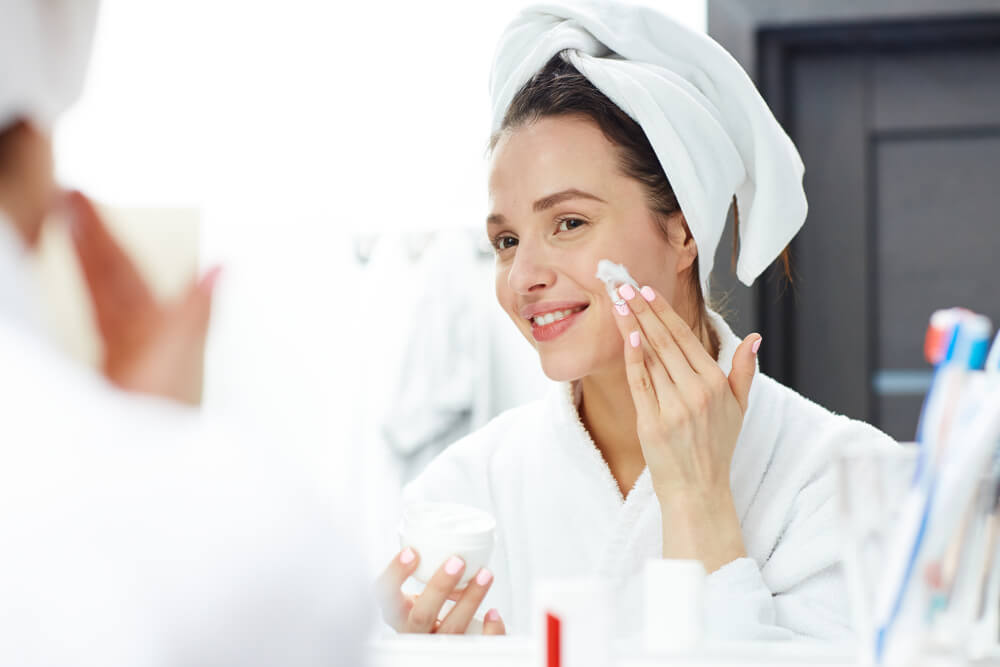 If there's one thing that your skin should never be deprived of, it's moisture. Without being properly hydrated, your skin can go from plump and dewy to dull, flaky, and insanely dry. That's why a moisturizer is a must for any skin type and should be among everyone's line-up of skincare in their daily regimen.
But when shopping for a moisturizer, there are two main types you'll come across — day and night cream. It's easy to dismiss this distinction as gimmicky and unnecessary. But trust us when we say that it's unwise to do so.
Each type of moisturizer — whether for morning or night — has its purpose. Today, VouPre will be taking a deep dive into the differences between day and night cream, and how to look for a moisturizer for either time of the day. 
Moisturizing is Non-Negotiable for any Skincare Routine
The main job of a moisturizer is to keep your skin from becoming dry and flaky. By conditioning and replenishing your skin with much-needed hydration, your complexion ends up looking smooth, dewy, and bouncy. It's no surprise that moisture is considered the lifeline of glowing, radiant, healthy-looking skin.
But preventing dryness isn't the only purpose of a moisturizer. One of the biggest benefits of facial cream is reducing the appearance of wrinkles and fine lines.
As your skin matures, it becomes drier and produces less collagen, making your skin look loose and saggy. By keeping your skin "well-fed" with moisture, you keep those visible signs of skin aging at bay.
Creams are also a must for those with sensitive skin. Most moisturizing ingredients like oils, butters, and humectants, like aloe vera and honey, feel super soothing on red, irritated skin. So, a facial cream feels almost like an instant spa service to calm the look and feel of those sensitivities.
Some will be surprised to realize that another benefit of moisturizing your skin properly is that it fights the appearance of breakouts. Those with oily skin usually get acne when there's an excessive amount of sebum on the skin. By moisturizing with facial cream, your skin won't feel that urge to overproduce oil, keeping the visibility of acne to a minimum.
Your Skin Needs Different Levels of Moisture at Different Times of the Day
Because of all these tremendous benefits for the skin, moisturizers are a must for anyone serious about maintaining their complexion's plumpness, smoothness, and youthful appearance. But you can't just buy any facial cream; there are two kinds that work for different times of the day.
Most people put on moisturizer twice a day — once in the morning, and again at night before they hit the hay. But because your skin condition is different at those times, you'll need special formulas for each time you moisturize. Enter the two types of facial cream: day and night cream.
We know what you're thinking. Is it really necessary to have two separate moisturizers? Why not use the same one for both night and day? The answer to that lies in how your skin behaves and what elements it's exposed to during these two different times.
What the Perfect Daytime Moisturizer Looks Like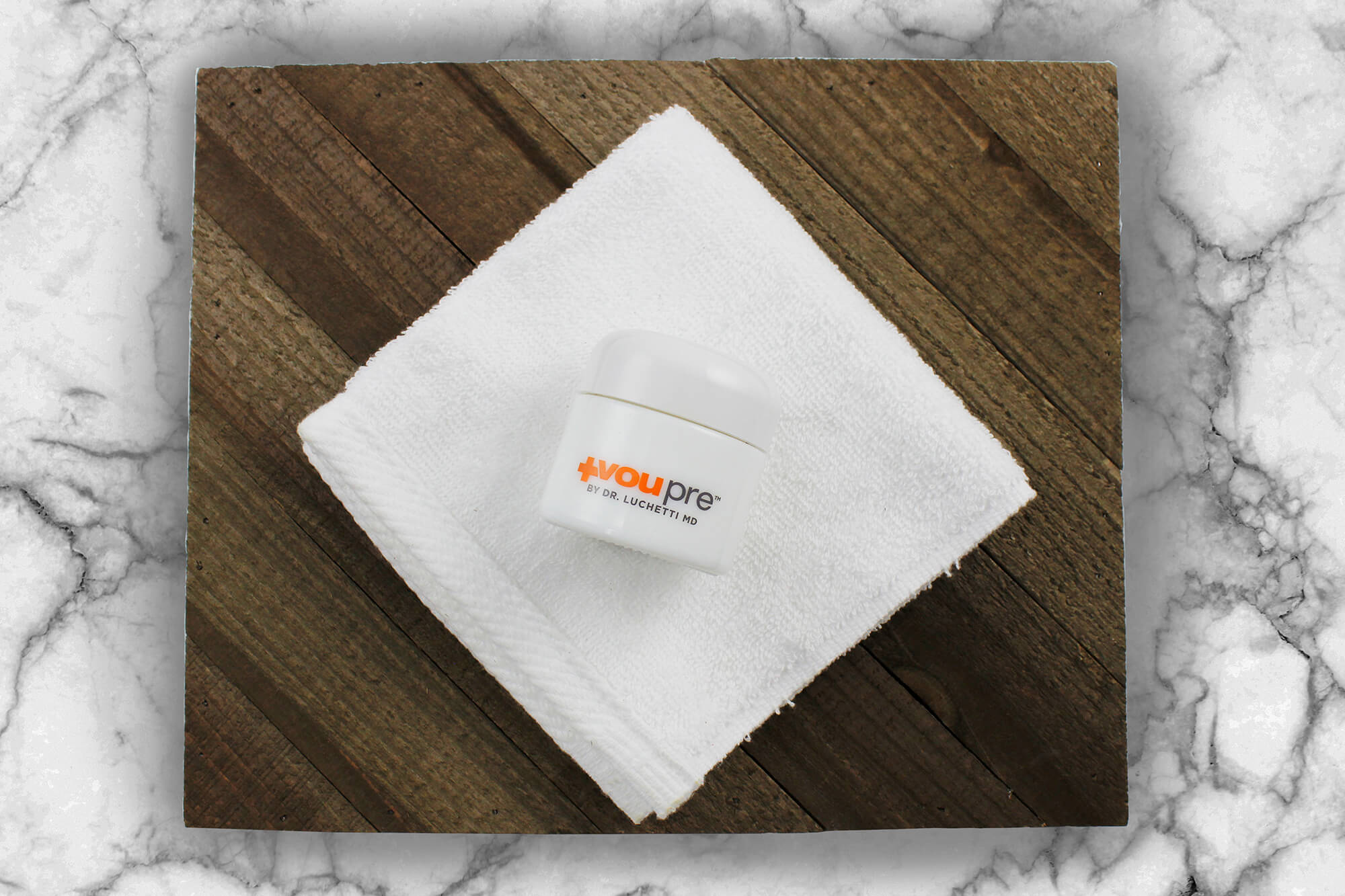 During the day, your skin is exposed to elements like the hot sun or pollution in the streets. It needs extra protection to keep free radical damage (which speeds up skin aging) at bay. To help protect the skin, you should always use your favorite sunscreen before heading out the door each morning.
But wearing moisturizer under sunscreen can feel super heavy on the skin, making it prone to greasiness and consequently, breakouts. It's even worse during the summer, when it's extra hot out and you end up melting off your thick moisturizer with sweat.
So, a daytime moisturizer should be lightweight. The ingredients in it meant to hydrate your skin shouldn't be too heavy. Look for humectants, like sodium hyaluronate, or light oils, like sweet almond oil. A weightless day cream will make your skin feel soft, smooth, and comfortable as you do your errands.
One that does all that and more is the VouPre Ultra Day Moisturizer, our fave day cream that you can find in our Basic Collection. This day cream is formulated with hydrating ingredients that won't feel too heavy and greasy on the skin, like vitamin E and sodium hyaluronate.
The cream glides on super easily on the skin and has a weightless, velvety finish. That makes it super easy to apply your sunscreen and makeup on top of it. We've even heard reviews from loyal customers about this cream making them feel like they're not wearing anything on their skin at all!
How the Ideal Night Cream Should Pamper Your Skin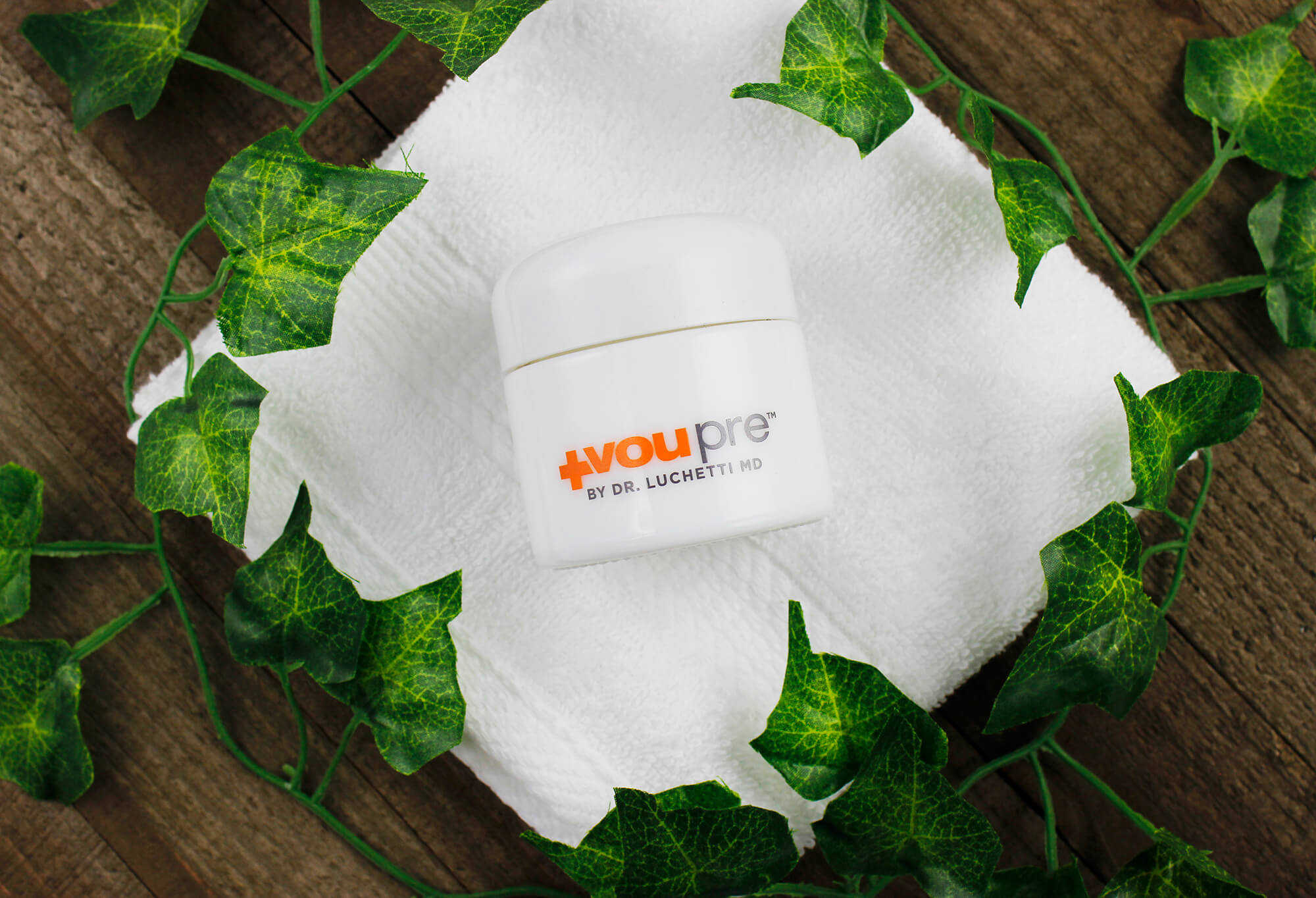 It's a completely different story at night. Studies have found that skin repair peaks at night, which means it works extra hard to build up your skin barrier while you sleep. That's why it's the perfect time to give it all the moisture and vitamins it needs during that time through a high-quality night cream.
So, it makes sense to use a night cream that is deeply moisturizing and is formulated with rich oils and fatty alcohols. While you get your beauty sleep, your skin has all the time in the world to absorb all the ingredients in your cream. By the time you wake up, your skin will feel silky soft and smooth.
This is basically the biggest difference between day and night cream. Night cream should be rich and intensely moisturizing, while day moisturizers need to be light and comfy for the day.
So, what's an example of the perfect night cream? One that's always at the top of our list is the VouPre Revitalizing Night Cream.
This rich, luxurious cream is made with moisturizing ingredients such as shea butter and sunflower seed oil. These oils also help reduce the look of fine lines and wrinkles, so it's perfect for mature skin. When you touch your skin the next morning, it will feel soft and look youthful and radiant in appearance.
Interested in getting both the day and night cream options? Check out our Day and Night Set. It includes both day and night cream. We even threw in the Voupre Dark Circle Eye Cream to moisturize your eyes and make them look brighter and more alive. It's perfect for gift-giving or keeping for yourself for your daily moisturizing routine!
What Should Your Moisturizing Routine Look Like?
Wondering what a proper moisturizing routine looks like once you've incorporated a day and night cream into your regimen? Here's a quick look at a complete skincare self-love ritual from morning to evening to give you a bit of an idea!
AM Routine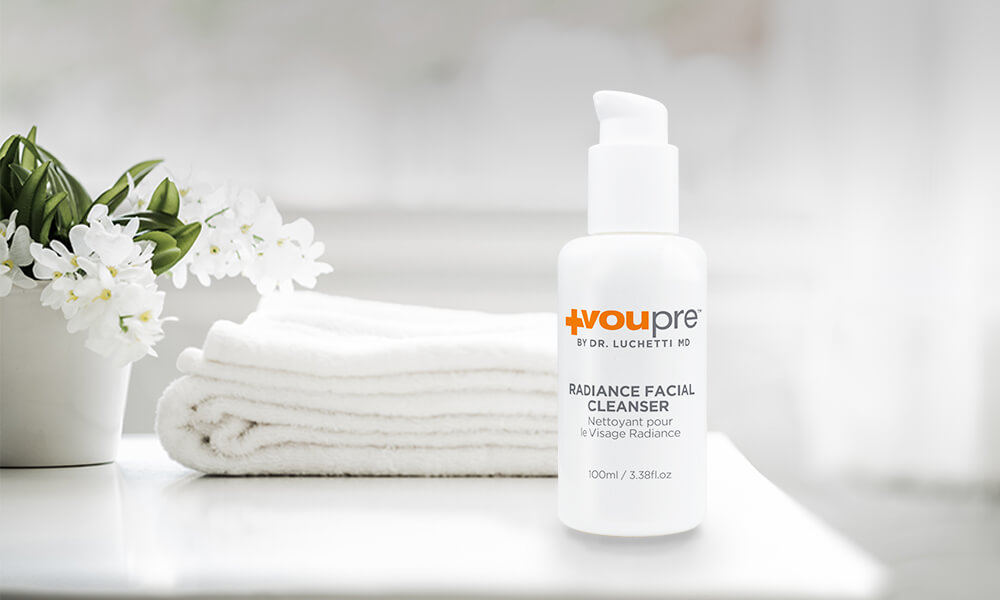 Your routine in the morning should start like any other — with a cleanser. For this, check out the VouPre Radiance Facial Cleanser, our vitamin E-infused, ultra-refreshing facial wash.
Cleansing your face gets rid of all the oils and residue from the skincare products you applied the night before, as well as any excess sebum your skin produced on its own as you snoozed. This ensures that your skin is a blank canvas that can absorb your day cream, which you'll be using later on.
Then, follow up with a toner to prepare your skin for your day cream. It is best to use the VouPre Hydrating Toner to add that supple feeling and dewy look to your skin. This lightweight toner contains aloe vera leaf juice, cucumber extract, and chamomile to feel super soothing on the skin.
You can also sneak in the VouPre Vita C Serum before your final steps! Vitamin C is a powerful antioxidant that helps make your sunscreen feel more effective, making it perfect for the day. Then, lock in all the hydration and vitamins with your day cream, and you're off for the morning!
PM Routine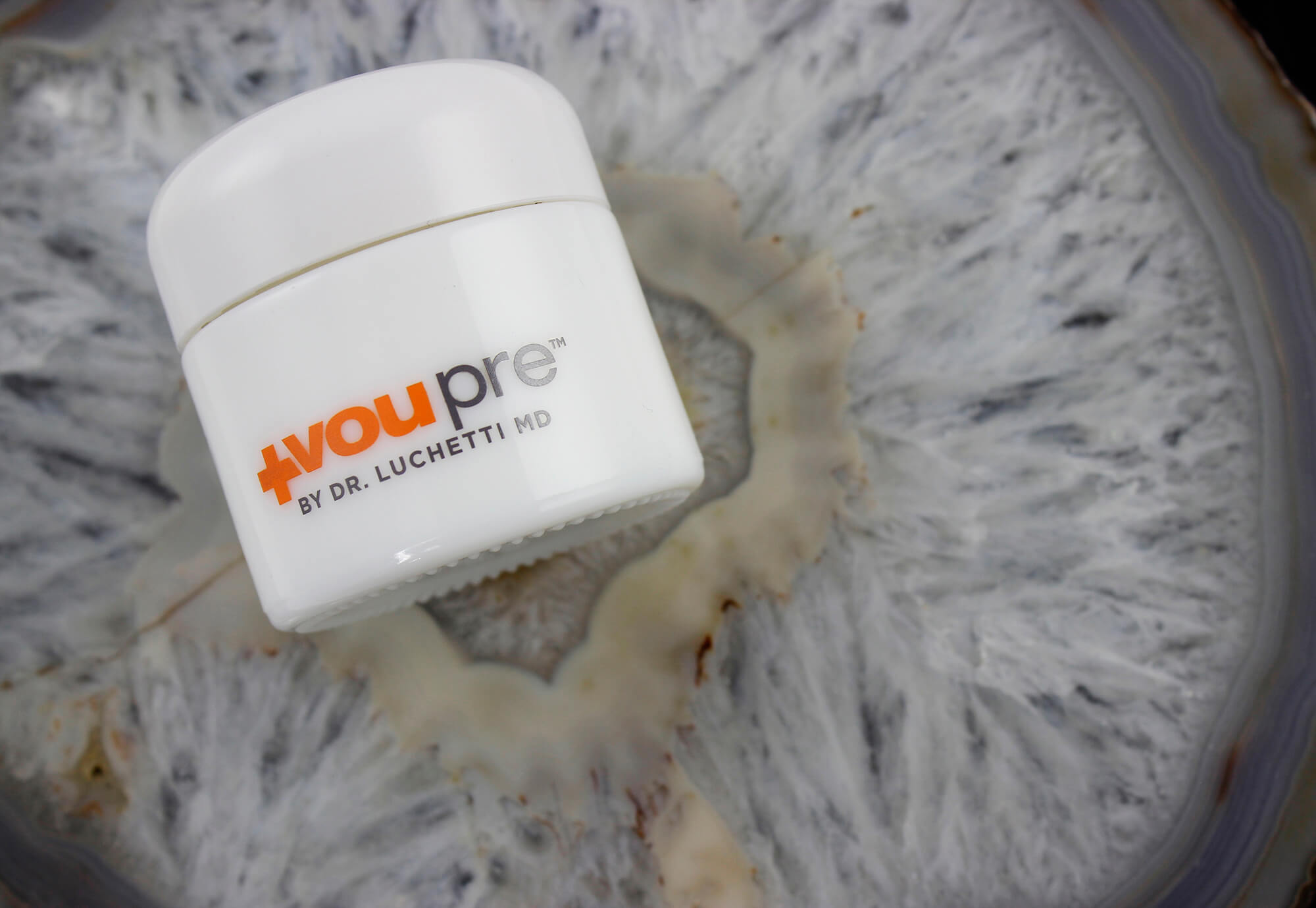 Then, we go to nighttime. Use the cleanser again to wash off the makeup and sweat from the day. If you need something a bit more intense, exfoliate with the VouPre Deep Renewal Facial Peel. Not only does this give you a more thorough cleanse, but it also helps your night cream penetrate your skin more effectively.
Plus, exfoliating with a scrub after a long day is a satisfying way to de-stress the skin, especially when your pores are feeling extra clogged and congested.
Then, you can finally cap off the evening with your night cream. After applying a liberal amount to your skin, wait about half an hour before crawling under the covers. This gives your night cream enough time to properly soak into the skin instead of being wiped off your pillowcase!
What Happens When You Use Your Night Cream During the Day and Vice Versa?
If you ever find yourself in a situation where you grab your daytime moisturizer only to find the tub completely empty, you might have no choice but to use your night cream in its place. But is that a bad thing?
The easy answer is no, there's nothing inherently wrong with using your night cream in the morning or your day cream in the evening. Your skin probably won't react violently to the switch, so don't worry if you sometimes apply the wrong cream when you're in a rush!
But although there's nothing technically wrong with it, it can be ill-suited for the conditions your skin will be facing for that specific time of the day. It's like wearing sunscreen at nighttime — there's no harm in doing so, but what's the point?
Using your day cream at night won't allow you to maximize your beauty sleep, and wearing a cream that's too thick on a sunny morning might just melt off because of your sweat. The best way to maximize your day and night cream is to apply them at the time they were designed to be used.
But the Most Important Thing is to Listen to Your Skin!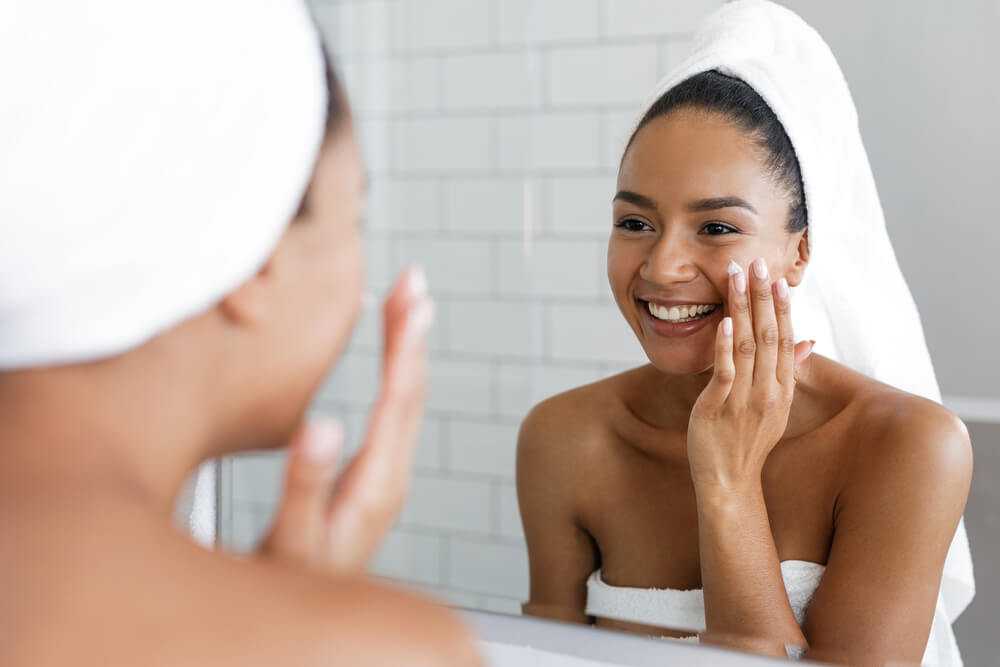 Because of the reasons stated above, having a separate day and night cream is more than ideal. But of course, everyone's skin is different.
Some people's skin might work extremely well with having a separate moisturizer for morning and night. But others might find that using one moisturizer for day and night is a lot more efficient.
A lucky handful will probably find a moisturizer that suits their skin for both day and night. These might include people with dry skin, who need a deeply moisturizing cream any time of the day. It might also work for oily skin, which reacts better to lightweight formulas 100% of the time.
What we're trying to say is that although day and night creams are formulated to have their own purpose in your beauty routine, it's not a rule that you can't break. If your skin likes having one moisturizer for day and night, why not use your cream as a double-duty product?
The most important thing to do is listen to your skin and what it likes. For example, if your skin is ultra-sensitive and can't take the frequent switching between two different moisturizer formulas, maybe sticking to one might be better for you instead.
Don't let the labels of "day" and "night" pressure you. Do what works for you and your complexion!
Conclusion
The difference between day and night cream is honestly pretty simple. All you have to do is think about what your skin's condition is like during both times of the day, and choose a moisturizer that fits that situation.
In a nutshell, daytime moisturizers should be lightweight for comfort and help reinforce the feel of your natural skin barrier to combat pollutants in the environment. Meanwhile, a nighttime moisturizer should be thick and creamy to deeply hydrate the skin as you snooze.
It's always smarter to separate your day and night cream, but the more important thing to do is listen to your skin and see what it enjoys most. You can always mix and match your creams and when you use them — as long as your skin responds well and stays feeling healthily hydrated all day and all night.
To intensify your moisturizing routine even more, check out VouPre's bestsellers here.