An At-Home Facial Peeler to Renew Your Complexion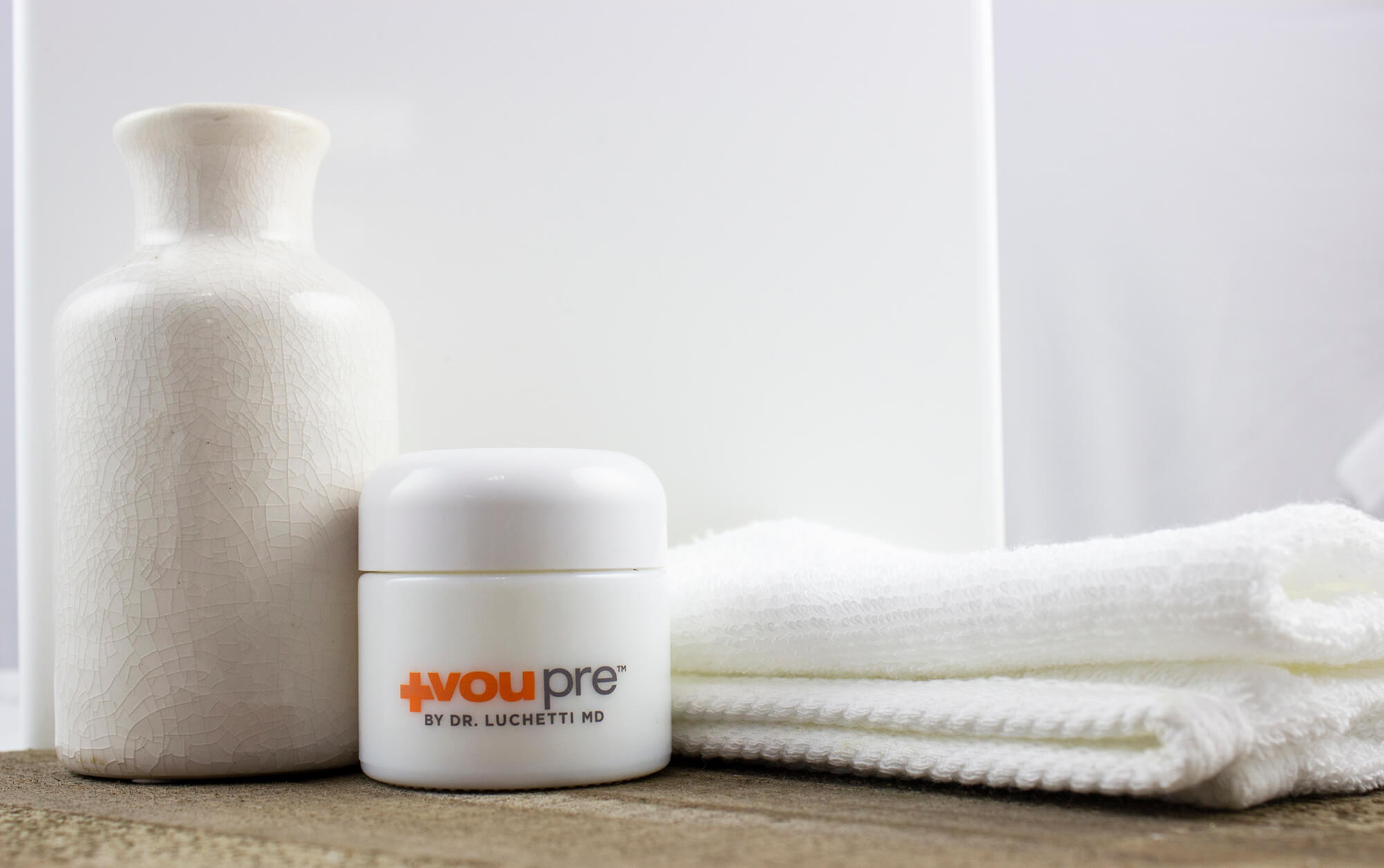 Struggling with a dull and uneven skin tone?
VouPre's facial peeler is here to help! Stick with us as we talk you through this superstar formula that will renew, brighten, and add radiance back to your complexion.
What is a Facial Peeler?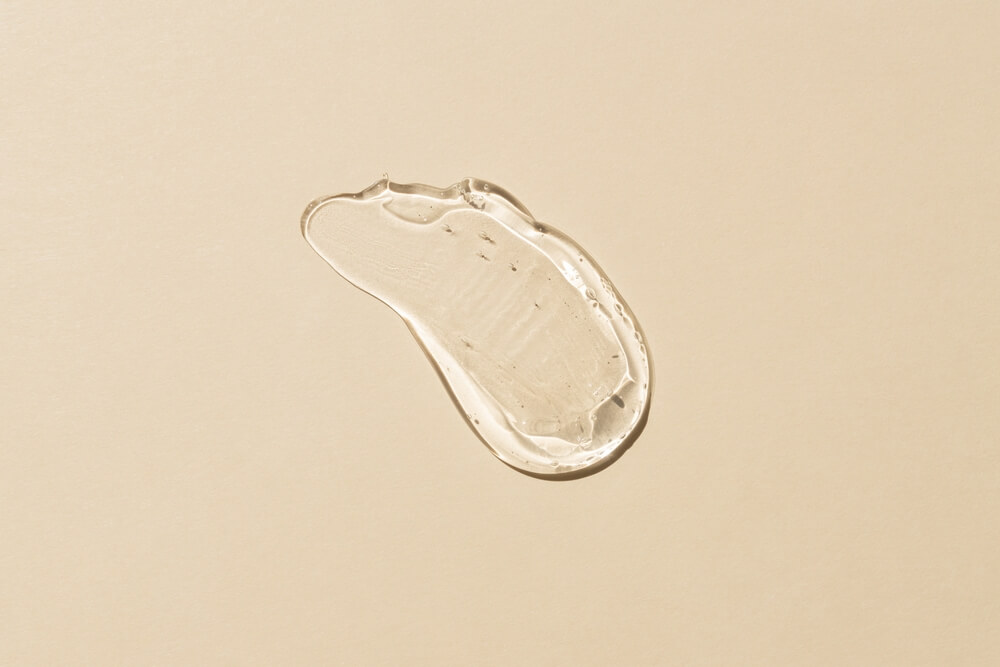 Exfoliating your skin on a regular basis, roughly one to two times a week, can give your complexion a chance to refresh and renew itself. Your skin naturally exfoliates itself every now and then, but as you age, the process gets slower and weaker. This is when dead cells start to accumulate on the top layer of your skin. Even if you're young, you can still experience a buildup of dead cells due to hormone changes, sun damage, and exposure to environmental pollutants.
So, you're left with skin that appears dull and uneven-toned. Allowing these dead cells to stay on your skin for prolonged periods can clog your pores, paving the way for breakouts to form. Dead cells can also contribute to the increased visibility of aging on your skin, including fine lines, wrinkles, and sag. This is where exfoliating products can be game changers for your skin.
There are two types of exfoliants for your skin: chemical and physical exfoliants. The difference between the two is that physical exfoliants (scrubs) require a manual technique to slough off dead cells while a chemical exfoliant (facial peeler) uses acids to break down the bonds that hold the dead cells to your skin's surface. Scrubs can be aggressive and are mostly not suited to dry, sensitive skin types, so chemical peels should be your go-to!
VouPre's Deep

Renewal

Facial

Peel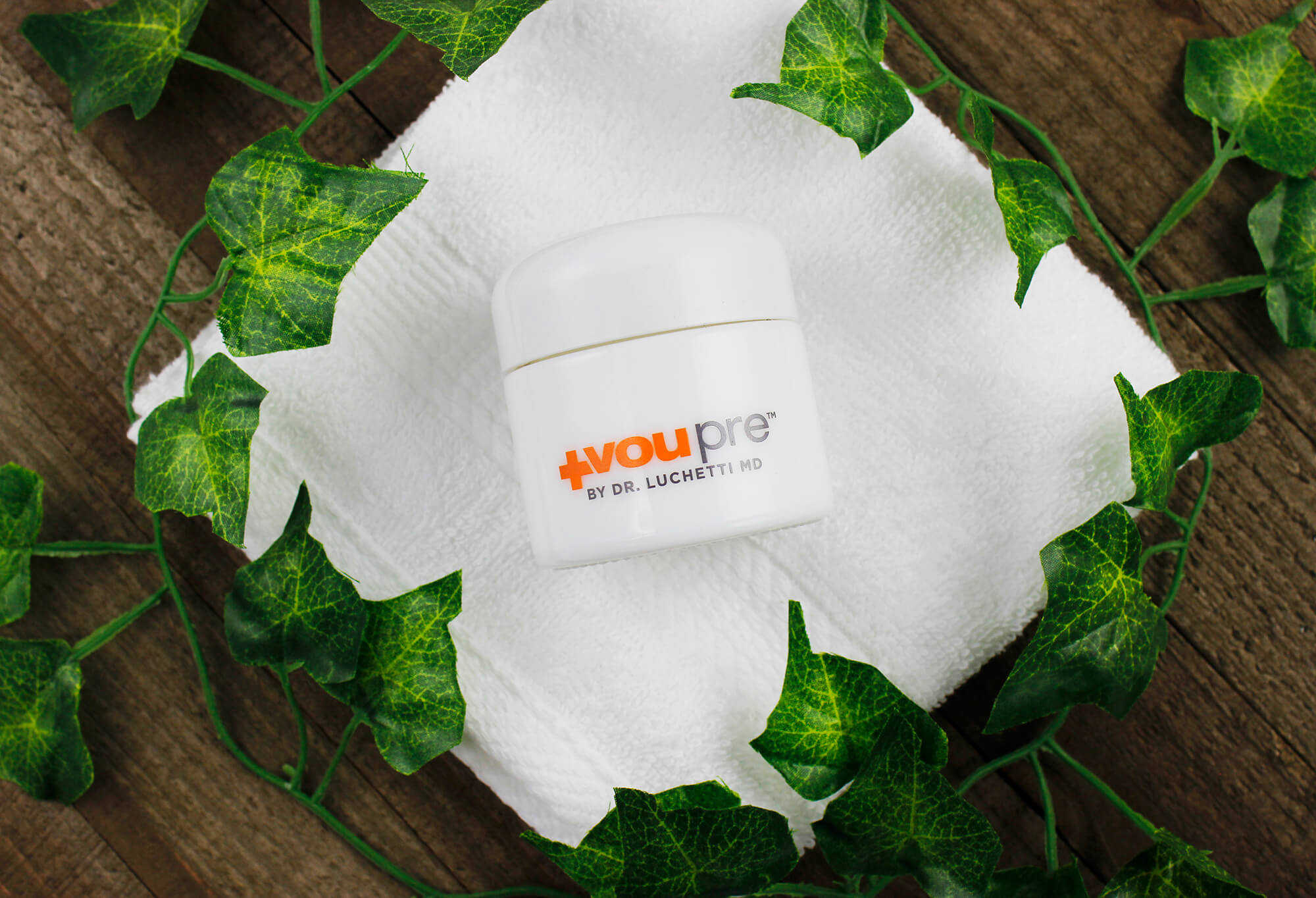 Let's talk about a chemical peel that's about to change your skincare game for the better. Dr. Mary Ellen Luchetti's 27 years of hands-on expertise brings you a sensational at-home facial peeler with advanced ingredients to rekindle your youthful glow.
The VouPre Deep Renewal Facial Peel from our Basic Collection is a revitalizing formula that works to brighten and renew the look of your skin tone.
The formula is gentle yet effective at ridding the skin of built-up dead cells while keeping natural oils intact. It infuses several beneficial skin-enhancing ingredients to rejuvenate the appearance of your skin. This facial peeler rids your skin of dirt, debris, and residual makeup particles, giving your face a clarified and clean look.
But what's this facial peeler packing? Here are some of the ingredients at play:
Tocopheryl Acetate
Tocopheryl acetate is the derivative of vitamin E that's most commonly employed in skincare formulas. The vitamin has been touted for its incredible skin-enhancing properties. It can help in diminishing the visible signs of damage on your skin, giving it a healthier and happier appearance.
It's a great ingredient to ease the look of discoloration and make your skin appear more even-toned and brighter than before. It delivers hydration to your skin, elevating moisture levels and reinforcing your skin's natural barrier function!
Glycerin
Glycerin is an underrated skincare goodie that is also present in our skin. It works as a natural moisturizer to effectively alleviate dryness and ease the look of irritation. This property makes it a great helper ingredient in our facial peeler to keep your skin feeling hydrated and refreshed while the dead cells are stripped away from the surface.
If you have dry, sensitive skin, glycerin is a very good skincare ingredient to have.
1,2-Hexanediol
1,2-Hexanediol is yet another multifunctional ingredient that acts as an emollient and a humectant to deliver intense moisturizing results to your skin. It elevates your skin's hydration levels thanks to its moisture-binding properties while also giving it a smooth, soft feel.
Our enhanced facial peeler is all you need to experience a clear and glowing complexion. Give yourself a relaxing at-home spa session with the Deep Renewal Facial Peel and enjoy the uplifting results. Discover newfound confidence in yourself with this advanced VouPre formula!
How to Apply the VouPre Facial Peeler
Are you using our at-home facial peeler the right way? Here's what you should be doing to get optimal results from this exfoliating gem:
Step 1: Cleanse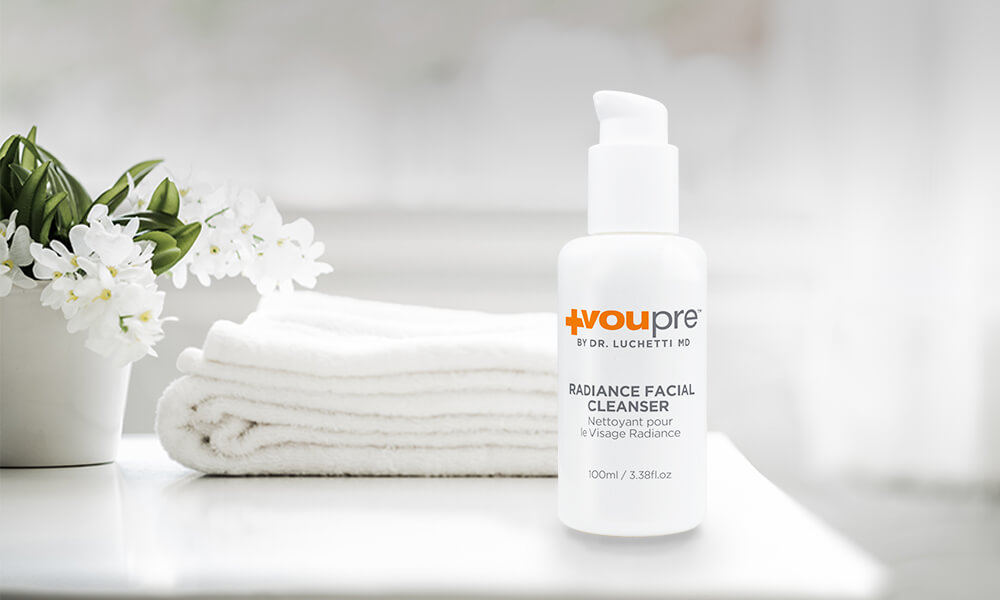 Make sure to start with a clean, dry face to use the VouPre Deep Renewal Facial Peel. We recommend using our Radiance Facial Cleanser to give your complexion a glowing boost. The formula unveils your inner radiance with its infusion of amino acids and vitamin E. It effectively removes dirt and impurities from your face, leaving you with a clear, luminous glow!
Step 2: Tone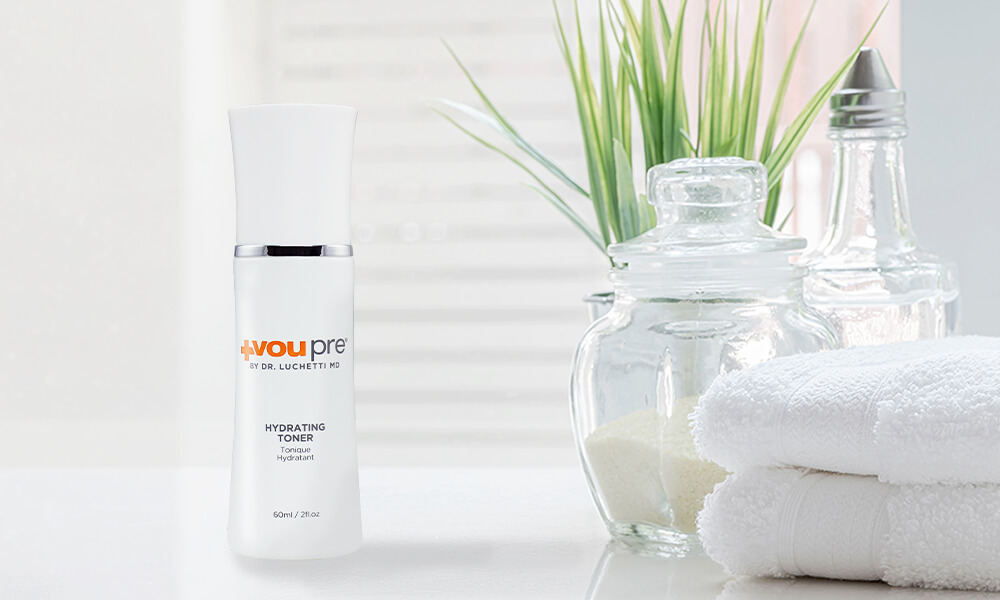 When you've cleansed your face, move on to the toning step of your routine. This can help balance the feel of your skin and keep it looking dewy. Our Hydrating Toner is a great option to give your skin a rejuvenated look.
Step 3: Apply the Facial Peeler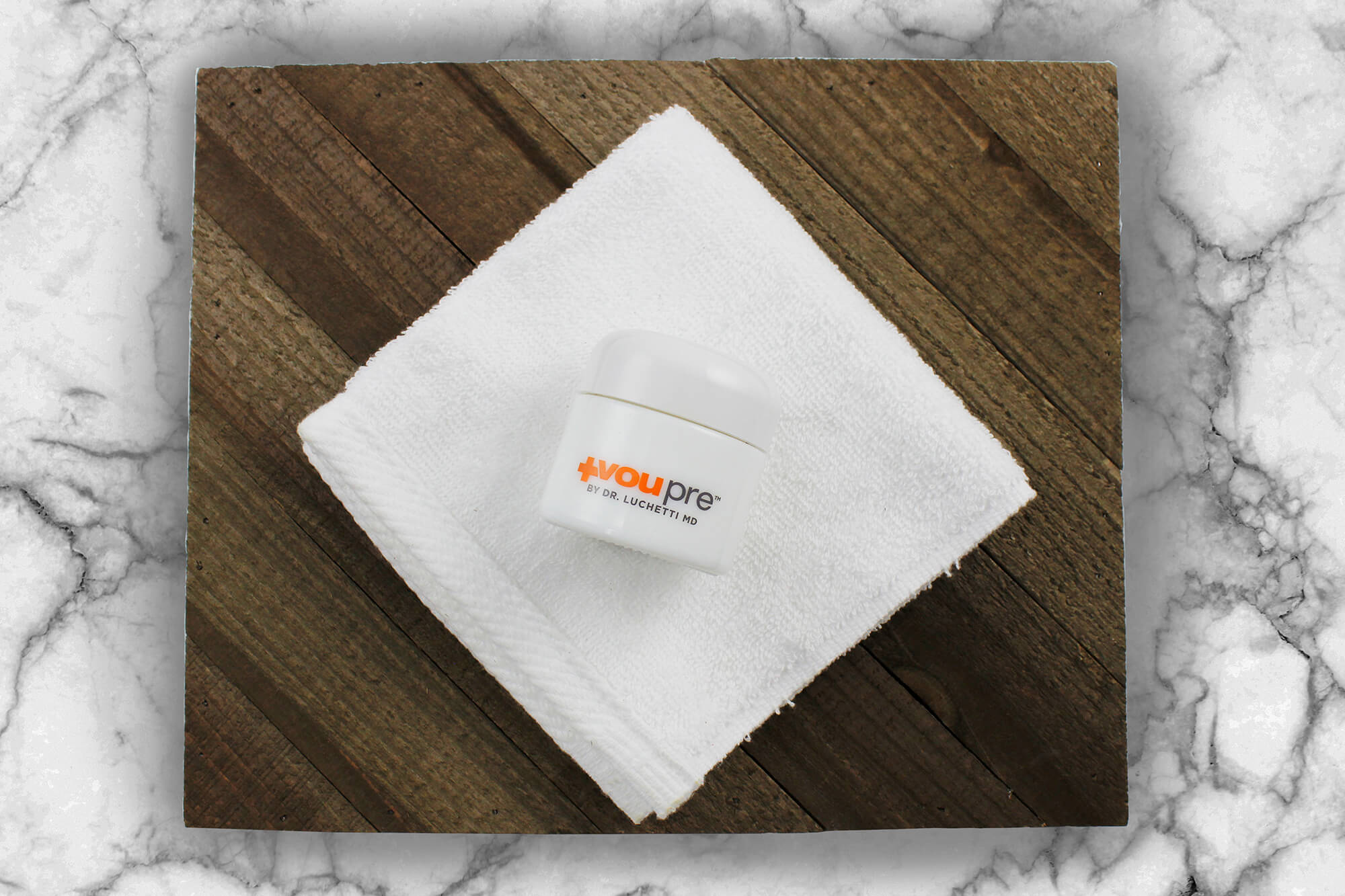 This is where you can apply our facial peeler. Take a small amount and spread it evenly across your face, massaging gently in circular motions. Rinse off with cool water afterward. Use the facial peeler once or twice a week to witness uplifting results.
Step 4: Moisturize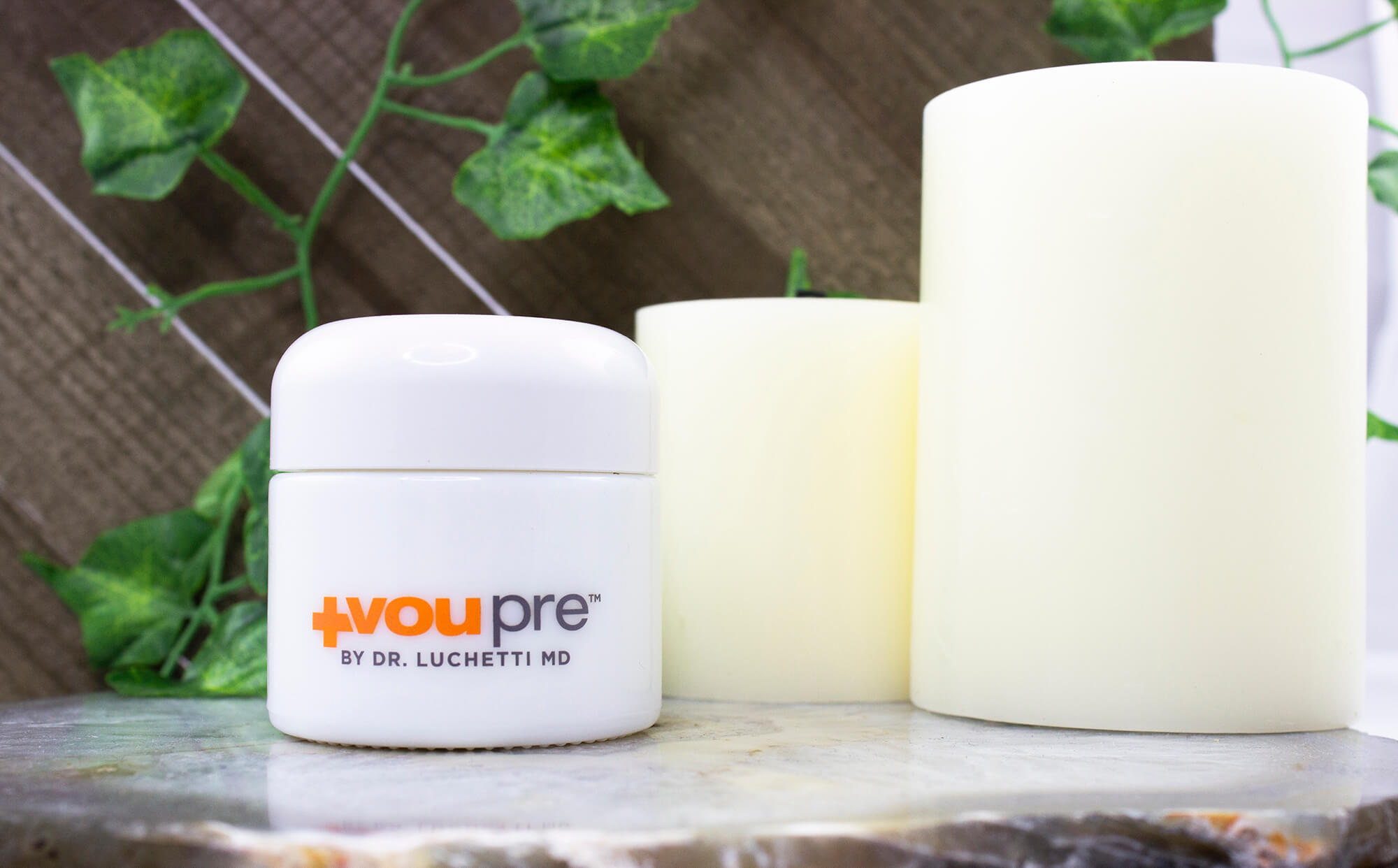 It's important to moisturize after using an exfoliating formula. Since the top layer of dead cells is removed, a new layer underneath is revealed. This is more vulnerable to aggressors and requires a layer of moisturizing protection.
Our Ultra Day Moisturizer suits all skin types and will work wonders to keep you looking refreshed and feeling smooth throughout your day. It's infused with vitamin E and sodium hyaluronate to deliver deep moisturizing and hydrating results!
Step 5: Don't Forget Your Sunscreen!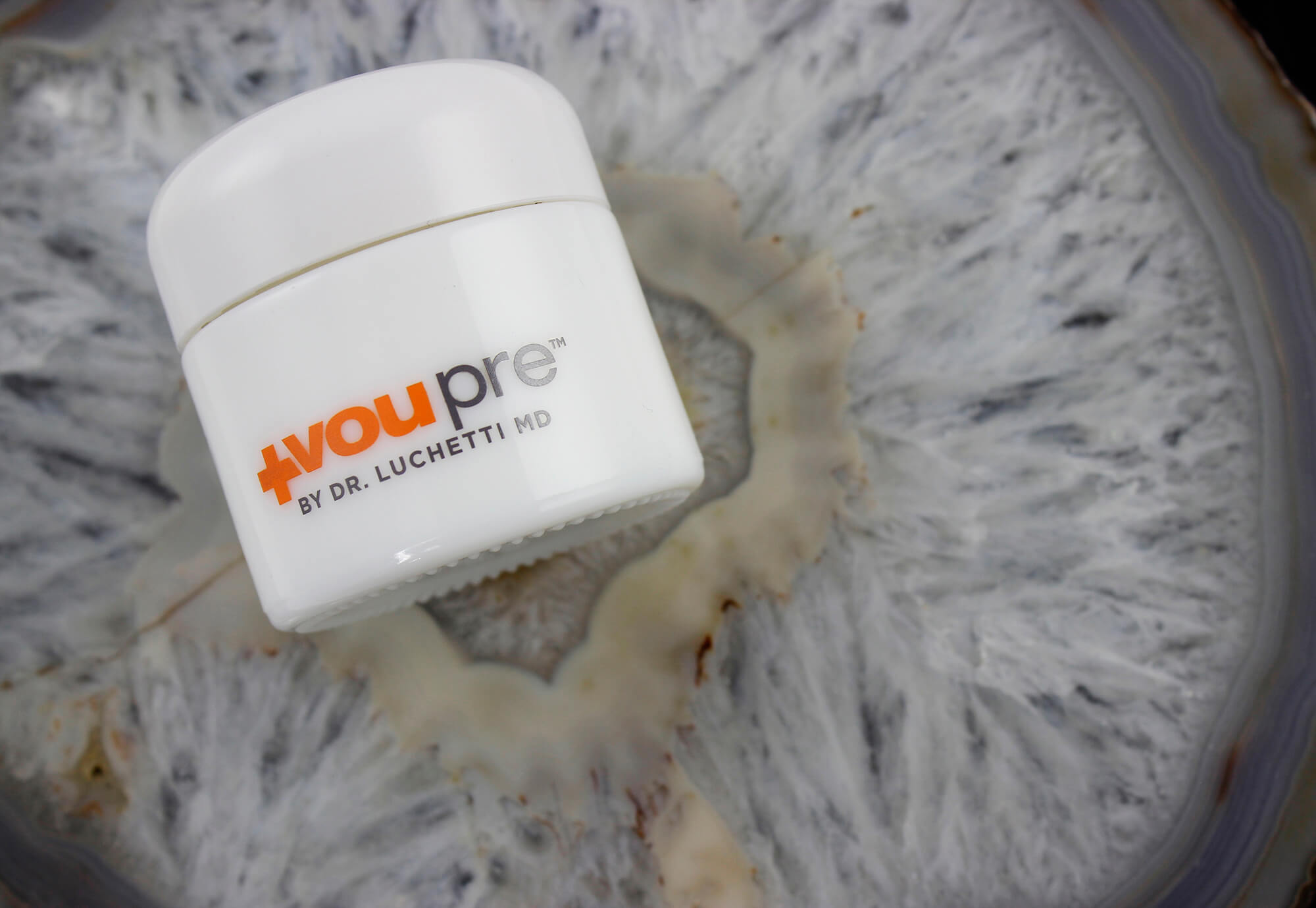 Now that your skin is moisturized, it's time to get your day going! But not without putting on some sunscreen!
Use the VouPre Age Defense Cream SPF 30 to keep your skin protected from harmful UV rays. It's a highly effective year-round product that provides broad-spectrum SPF 30 protection with five sun-filtering compounds. The formula is also enriched with powerful plant botanicals to give you skin that appears healthy, smooth, and deeply moisturized.
What Causes a Dull and Uneven Complexion in the First Place?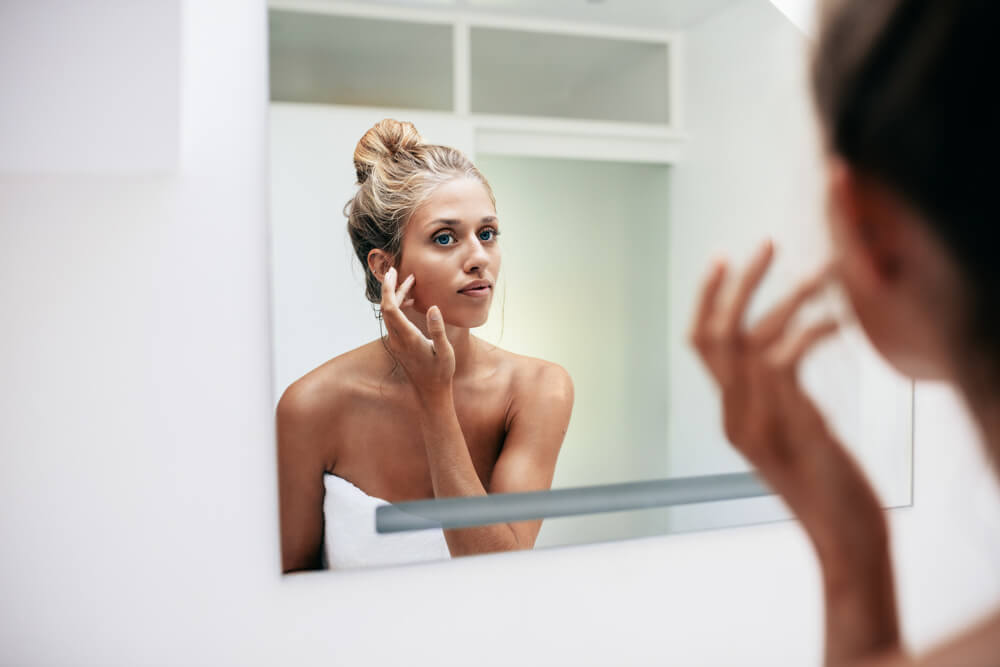 Now that we've given you a full closeup of the VouPre Deep Renewal Facial Peel, let's take a moment to address some of the root causes of a dull and uneven skin tone.
Improper Sleep
The importance of a good night's rest can't be overstated. A lot of our body's important processes are encouraged when we have a healthy sleep schedule. This includes our skin's healing and regenerative processes that are responsible for keeping it healthy and fresh.   
When we sleep at the right time, our skin forms new collagen to bounce back after a day of exposure to environmental pollutants and the sun. So, if you don't have a proper sleep schedule, you're not giving your skin a chance to heal itself. It's likely the cause of your weary complexion.
Unhealthy Habits
Unhealthy habits, like smoking or drinking a little too much, can take a toll on not only your body but your skin's health as well. Overuse of alcohol and excessive smoking have been associated with unhealthy, damaged skin. You might want to reconsider your lifestyle and make some healthy choices to try to get ahead of your skin concerns.
Moreover, having a diet that's deprived of essential minerals, vitamins, and fatty acids can also make your complexion appear uneven and dull. You need these essential nutrients to aid your skin's natural processes and ensure its healthy maintenance.
Sun Damage
How often have you skipped out on applying sunscreen before heading out on a sunny day because you either forgot or didn't think it mattered that much? The sun's rays can be more harmful to your skin than you know. Continuous exposure can cause your complexion to become worse over time and develop dark spots. In fact, these harsh UV rays have been associated with a number of skin conditions, including photoaging, hyperpigmentation, and even melanoma (a type of skin cancer).
If you don't take proper measures to keep your skin protected before stepping out in the sun, it can prove very dangerous.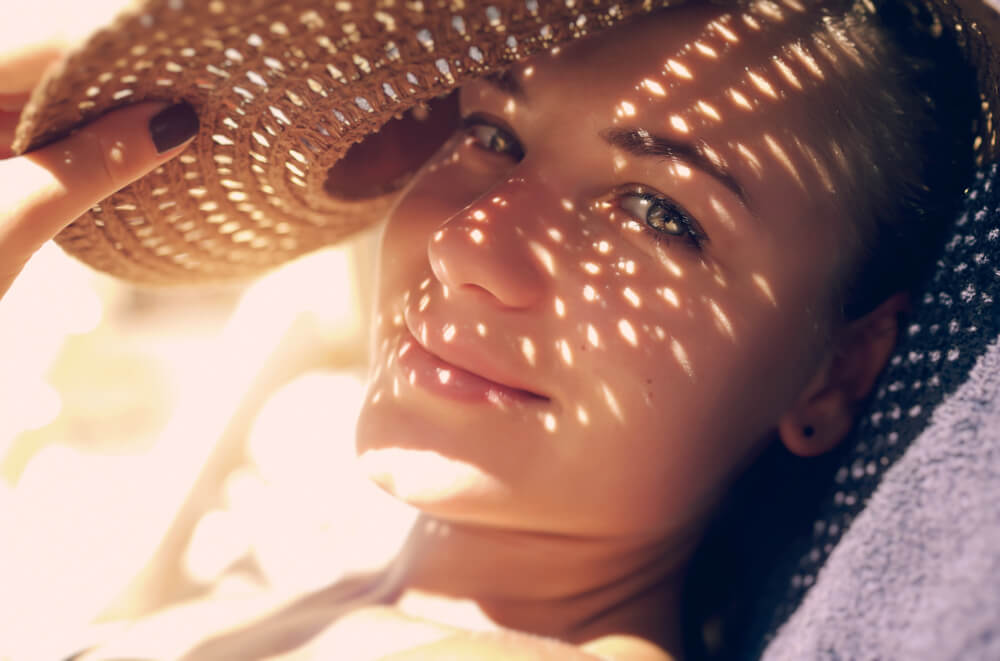 Acne Breakouts
A lot of us, especially those with oily skin, have trouble with frequent acne breakouts. And pimples on your face tend to leave a mark. Whether it's a temporary or lasting scar depends on how to deal with them. Poking at your pimples is a bad habit that should be avoided at all costs. Otherwise, you might end up with dark spots here and there, giving you an uneven skin tone.
Aside from dark spots, acne also leads to inflamed, red patches on your skin. It's important to be wary of which ingredients are in your skincare products so you don't end up aggravating your skin's condition. Choose moisturizers suitable for your skin type that can help regulate sebum production and diminish the look of clogged pores.
Skin Conditions
You could have an underlying skin condition that's making your complexion appear uneven. For example, rosacea or dermatitis can present a flushing effect on the skin, making your tone appear uneven with a blotchy look.
The redness on the skin linked to rosacea isn't directly associated with melanin but other skin conditions, like melasma and hyperpigmentation, are caused by abnormalities in your melanin production.
Hormonal Changes
Our hormones play some important roles in maintaining the skin's health. An excess of certain hormones in your body can increase your skin's melanin production while their deficiency decreases it.
Similarly, if you lead a high-stress lifestyle, your body produces more hormones to tackle it, often leading to an increase in pigmentation. So, remember to take some time to let your mind and body have a breather. Try to take up a hobby to minimize stress in your life.
Natural Aging
The natural aging process can give you uneven skin tone, often due to many years of exposure to the sun's rays, harmful pollutants, and the use of certain medications. The glowing, radiant complexion associated with youthful skin becomes dull over time because of a lack of moisture and weak natural exfoliation.
That's why the VouPre Renewal Facial Peel is a must-have in your skincare routine, both as a proactive measure to help with the look of an uneven skin tone and to help you fade the appearance of other existing issues.
Get a Glowing Complexion with VouPre's Facial Peeler!
VouPre's Deep Renewal Facial Peel can give you the glowing complexion you've been yearning for. The advanced ingredients in this exfoliating gem can help ease the visibility of dark spots and an uneven skin tone, leaving your skin looking deeply renewed.
Click here to browse more bestselling skincare products from VouPre.