7 Skincare Hacks and Secrets For the Hot Weather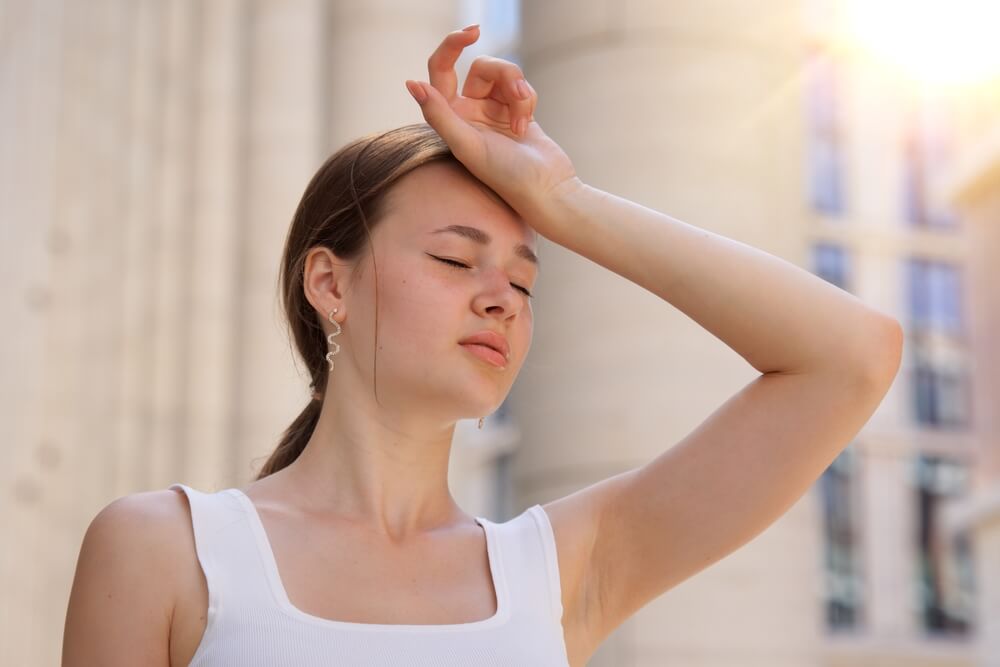 The hot weather can really take a toll on the skin, causing everything from oiliness and breakouts to dehydration and dark spots. It's no surprise that so many people struggle to maintain a healthy-looking complexion when temperatures soar!
Fortunately, no matter how warm the weather may turn, glowing skin is still very much attainable, especially when you arm yourself with these seven skincare hacks from VouPre!
1) Double Cleanse to Keep Your Pores Clear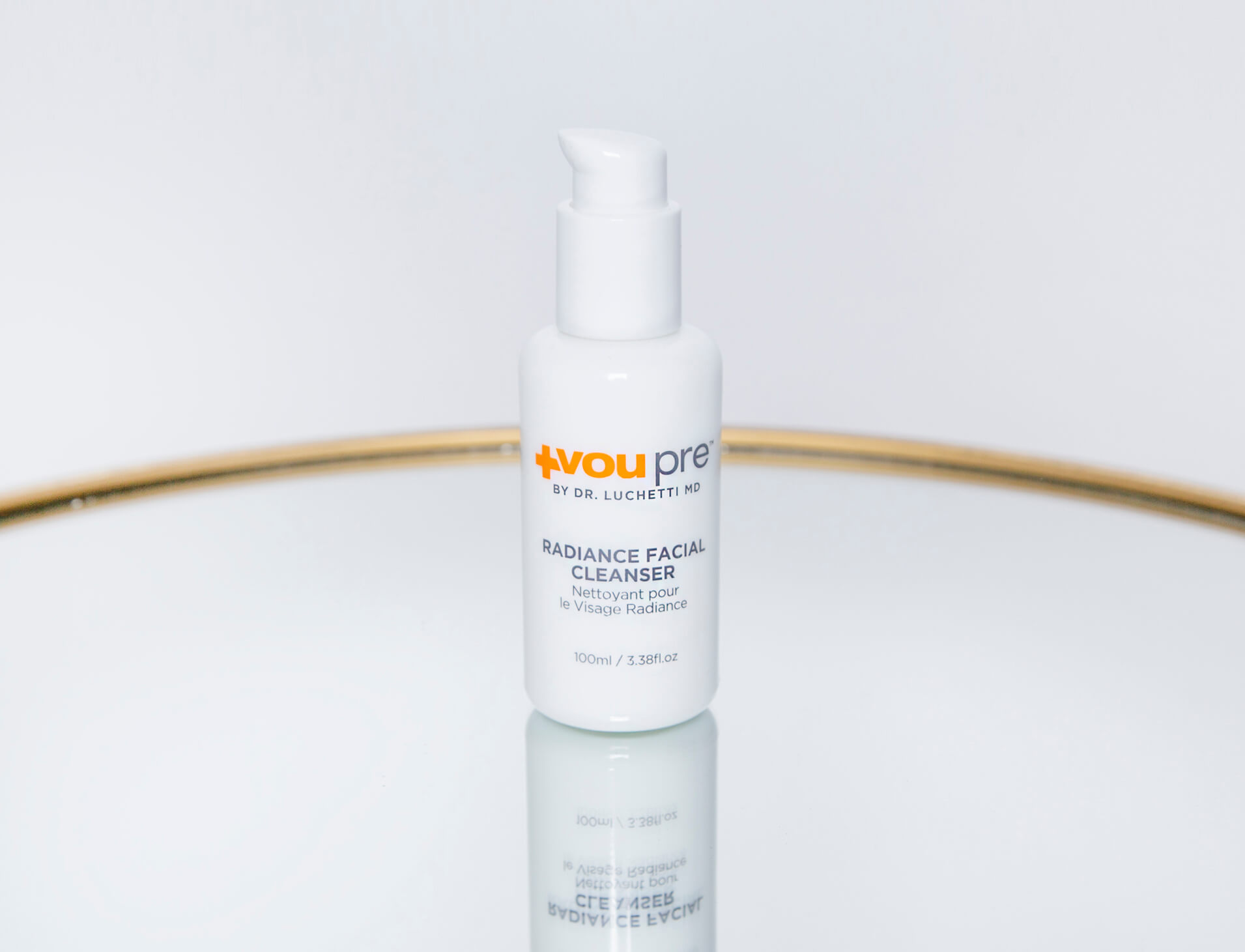 Warm temperatures stimulate the skin's sebaceous glands, encouraging them to produce more oil. This is why those with oily skin tend to experience exacerbated breakouts during the summer months. On the other hand, those with dry skin enjoy some relief from the flaking and itching that they suffer from throughout the winter. 
If you frequently battle with warm-weather acne, then double cleansing is one of the most game-changing skincare hacks that you need to try. 
It basically involves cleansing your skin twice. This gets rid of a greater amount of sebum, dirt, and other impurities compared to a single cleanse. 
The first cleanse should be done with an oil-based cleanser. This may sound like a recipe for disaster when your skin is already feeling oily. However, don't forget that oil attracts oil. The best way to deeply cleanse away deep-seated sebum and other oil-based impurities, such as makeup, is with an oil-based cleanser.
After that, a water-based cleanser should be applied. This will remove all other dirt, along with any traces of oil that were left behind by your first cleanser. Go with a water-based cleanser that also contains hydrating ingredients, such as VouPre's Radiance Facial Cleanser, and you'll be giving your skin an extra dose of lightweight moisture at the same time!
2) Cool Down With a Hydrogel Mask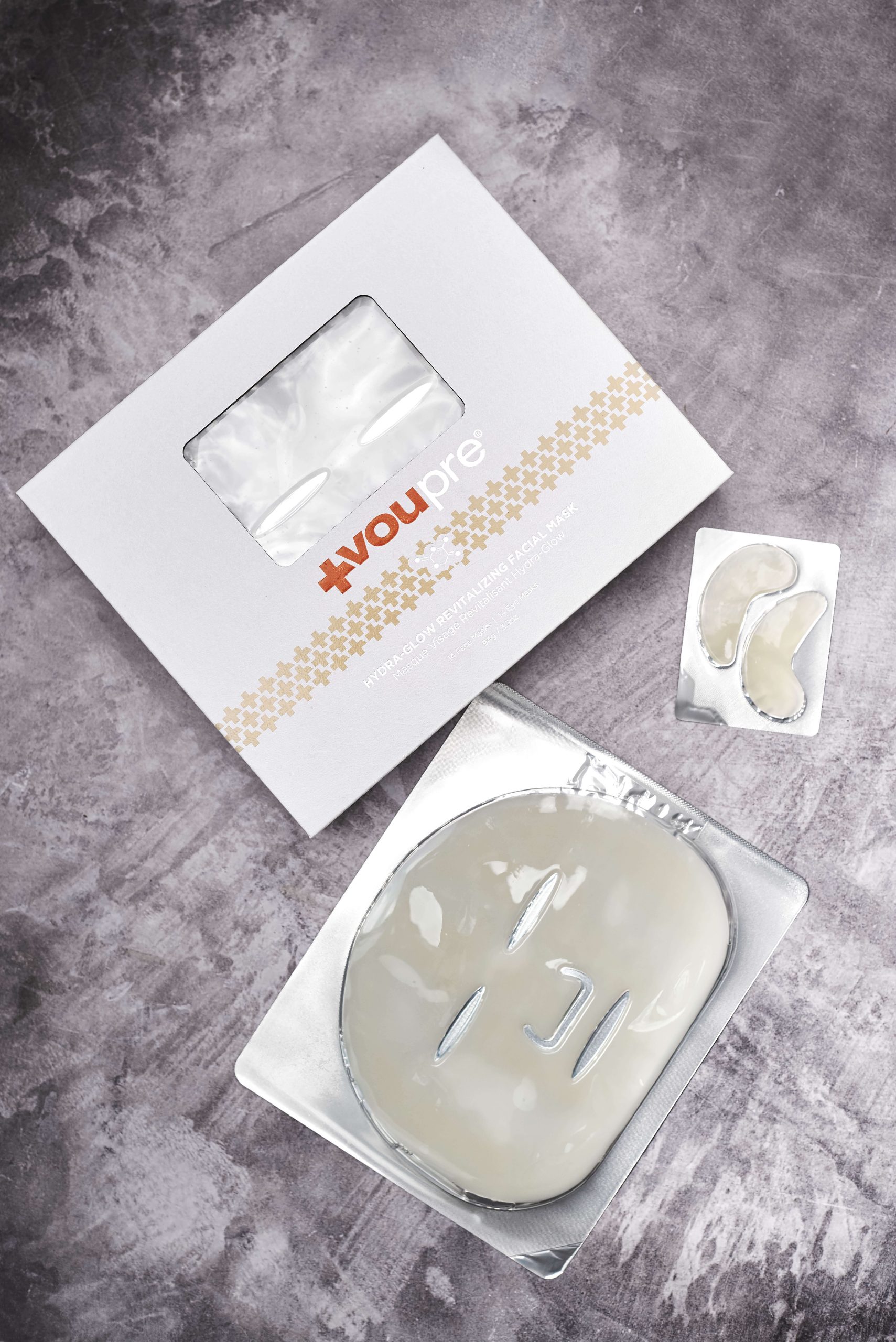 There are a number of methods that you can turn to when your skin is feeling inflamed due to the weather. However, one of the best skincare hacks out there for dealing with this is to apply a hydrogel mask.
Why? Because hydrogel masks have a gel-like texture that feels incredibly cooling and refreshing when applied to the skin. With these masks also being quite soft to the touch, they adhere to the skin easily, so won't cause any sort of discomfort to your already irritated skin.
Ideally, look for a hydrogel mask that has been formulated with ingredients proven to soothe the complexion. This way, not only will the mask feel cooling but the serum that it's soaked in will also provide additional calming benefits to your appearance.
The VouPre Hydra-Glow Revitalizing Face Mask would be a great choice. This hydrogel mask contains a number of ingredients that your skin will love when it's feeling overheated. From aloe vera extract, which is a go-to for irritated skin, to lavender oil, which has been proven to reduce the look and feel of inflammation, this mask will immediately leave your hot and bothered skin feeling so much happier. Even better, each box contains 14 face masks and 14 eye masks, which will keep you in stock for a while!
3) Store Your Skincare in the Fridge
One of the most effective skincare hacks for immediately cooling down the temperature of your skin is to store your skincare products in a fridge. You can use your regular fridge at home for this or you could also invest in a dedicated beauty fridge.
Either way, refrigerating your skincare will lower the temperature of your products. When you later apply them to your skin, they'll feel incredibly soothing. At the same time, they'll help you to combat the physical discomfort that hot weather can bring.
Even better, refrigerating your skincare products can also be beneficial when it comes to the shelf life of your products. Some active ingredients remain stable for longer when stored at the consistently cool temperatures provided by a fridge. Doing this also wards off bacteria growth, which can quickly invade and degrade skincare products. All of this means that the products that you use will retain their potency and efficiency for longer.
4) Exfoliate After Swimming to Remove Traces of Chlorine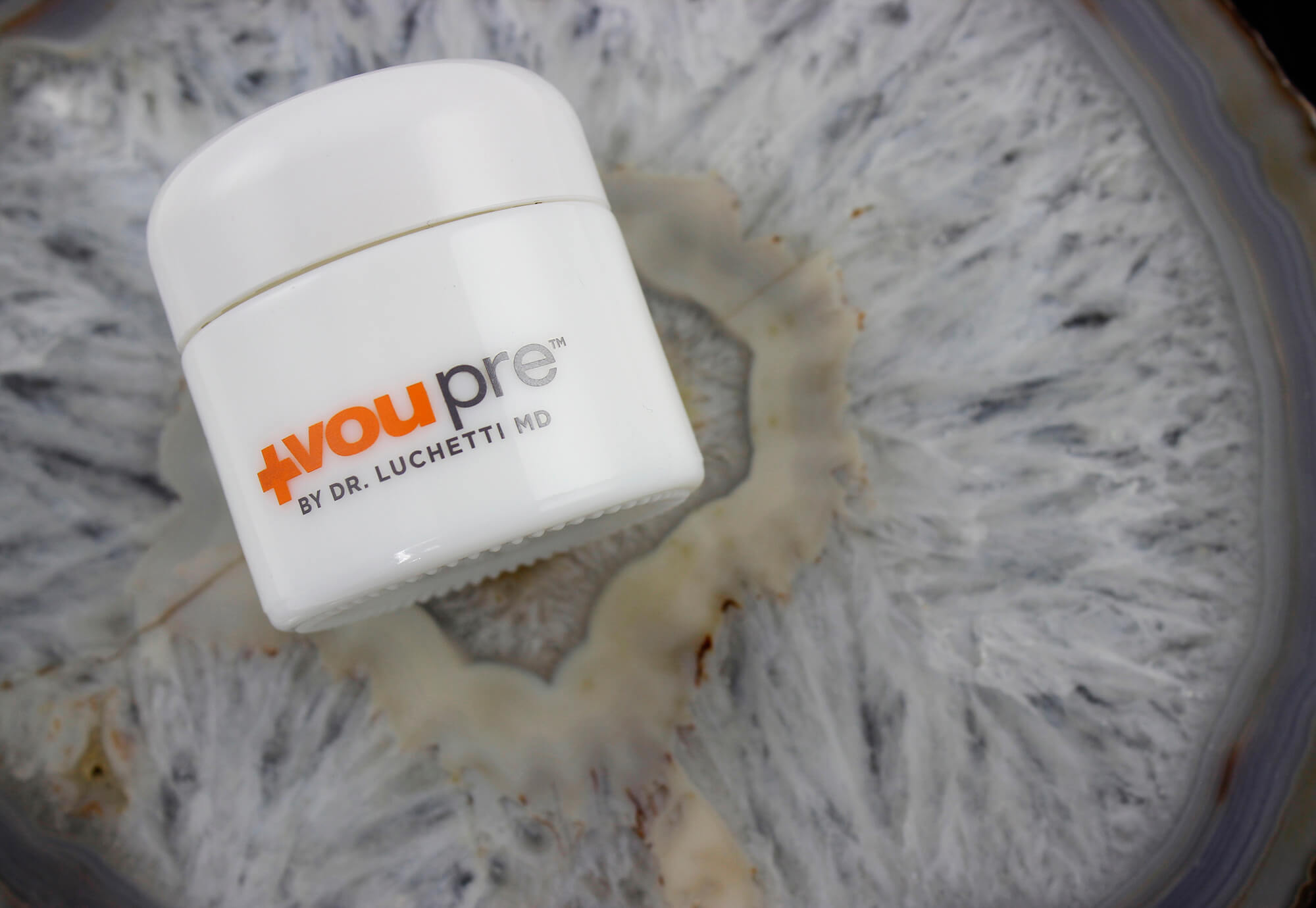 Plan on beating the heat by splashing around in a swimming pool? Swimming is always even more of a delight in hot weather, but it's important to understand the effects that chlorine can have on your skin.
Although essential for keeping a swimming pool clean, chlorine is infamous for how it dries the skin out. It has also been linked to acne, discoloration, and premature skin aging.
What can you do about this? Common advice will tell you to soak your skin (as well as your hair) before you enter a swimming pool. This way, your skin will be saturated with clean water, meaning that it won't absorb quite as much pool water.
It goes without saying that showering after each swim is vital too. However, traces of chlorine can sometimes end up in the pores. This means that a simple cleanse of your face and body won't be enough. 
That leads us to the next of our skincare hacks; always exfoliate your skin after swimming. For your face, we'd recommend doing so with the VouPre Deep Renewal Facial Peel. It's a gentle formula that will help you to quickly remove pool water chemicals. It will also clear away any other impurities that may be lingering within your pores.
You'll need something more abrasive for your body since the skin here is thicker. Look for a body scrub that you can use while showering to make sure that your skin is chlorine-free from head to toe.
5) Lighten Up Your Skincare Routine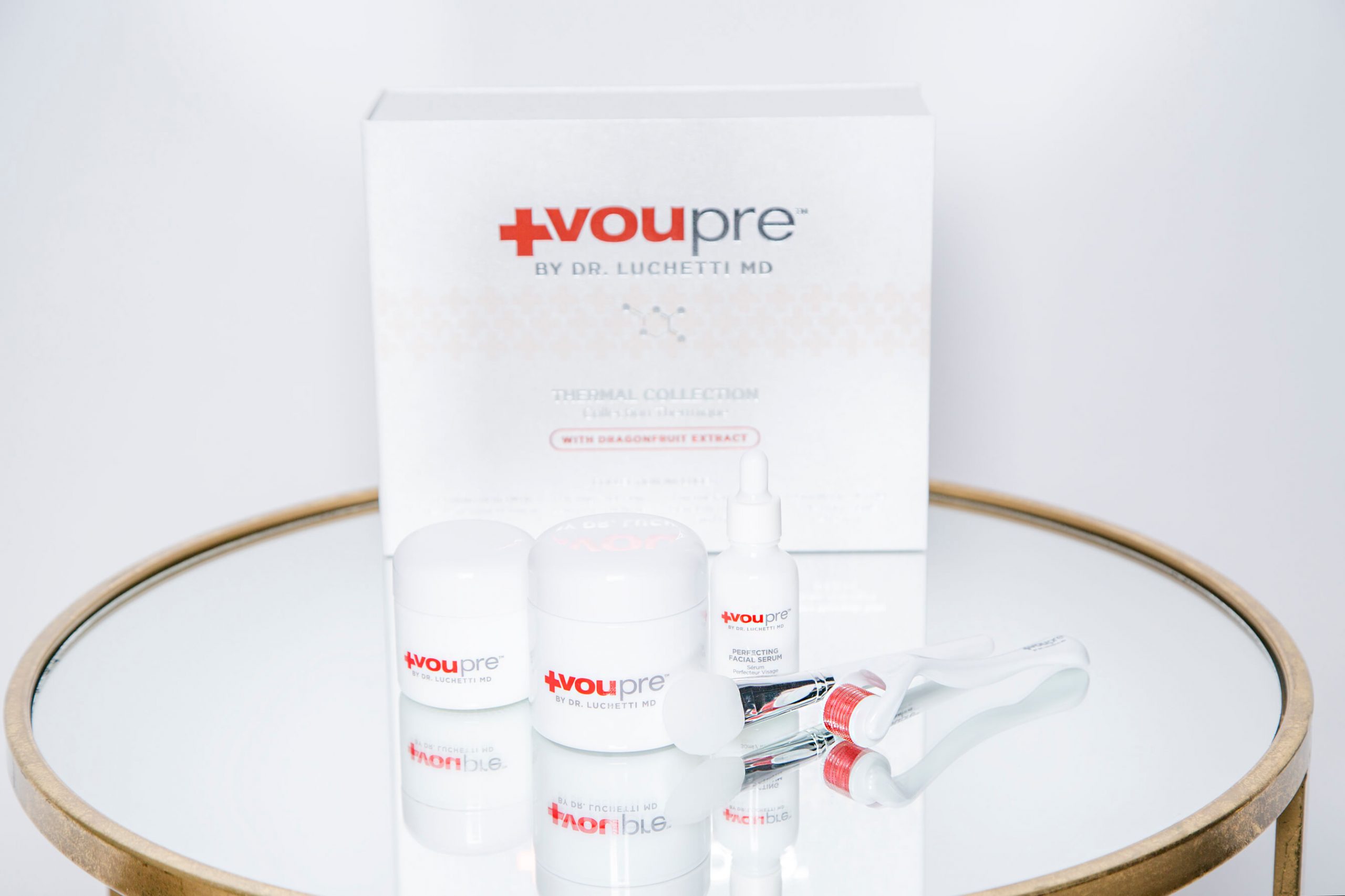 As mentioned earlier, the skin produces more sebum in hot weather, meaning that clogged pores become much more likely. It goes without saying that you need to keep this to a minimum as much as possible in order to prevent breakouts, and one of our skincare hacks for doing just that involves lightening up your skincare routine.
What does this require? 
It simply means swapping any thick or heavy skincare products that you currently use for lighter alternatives. For example, if your go-to face serum is a thick and oily blend, opt for a lighter and thinner serum instead, such as the Perfecting Facial Serum from the VouPre Thermal Collection. This oil-free serum is packed with lightweight humectants that will hydrate and brighten your complexion without weighing it down.
The same applies to the moisturizer that you use. If your daily face cream is rich and greasy, go with a lighter moisturizer or lotion when the weather is hot. Gel creams can also be an effective way to moisturize while keeping the skin feeling cool.
Of course, you could cut down your skincare routine even further by using a moisturizer that contains SPF, just like the VouPre Age Defense Cream SPF 30. Not only is it a lightweight formula that absorbs quickly, but it will also provide broad-spectrum SPF 30 protection for your skin. Using this product means that you won't need to layer an additional sunscreen over the top of your moisturizer. This will reduce your chances of developing clogged pores.
6) Turn to Aloe Vera to Soothe an Overheated Complexion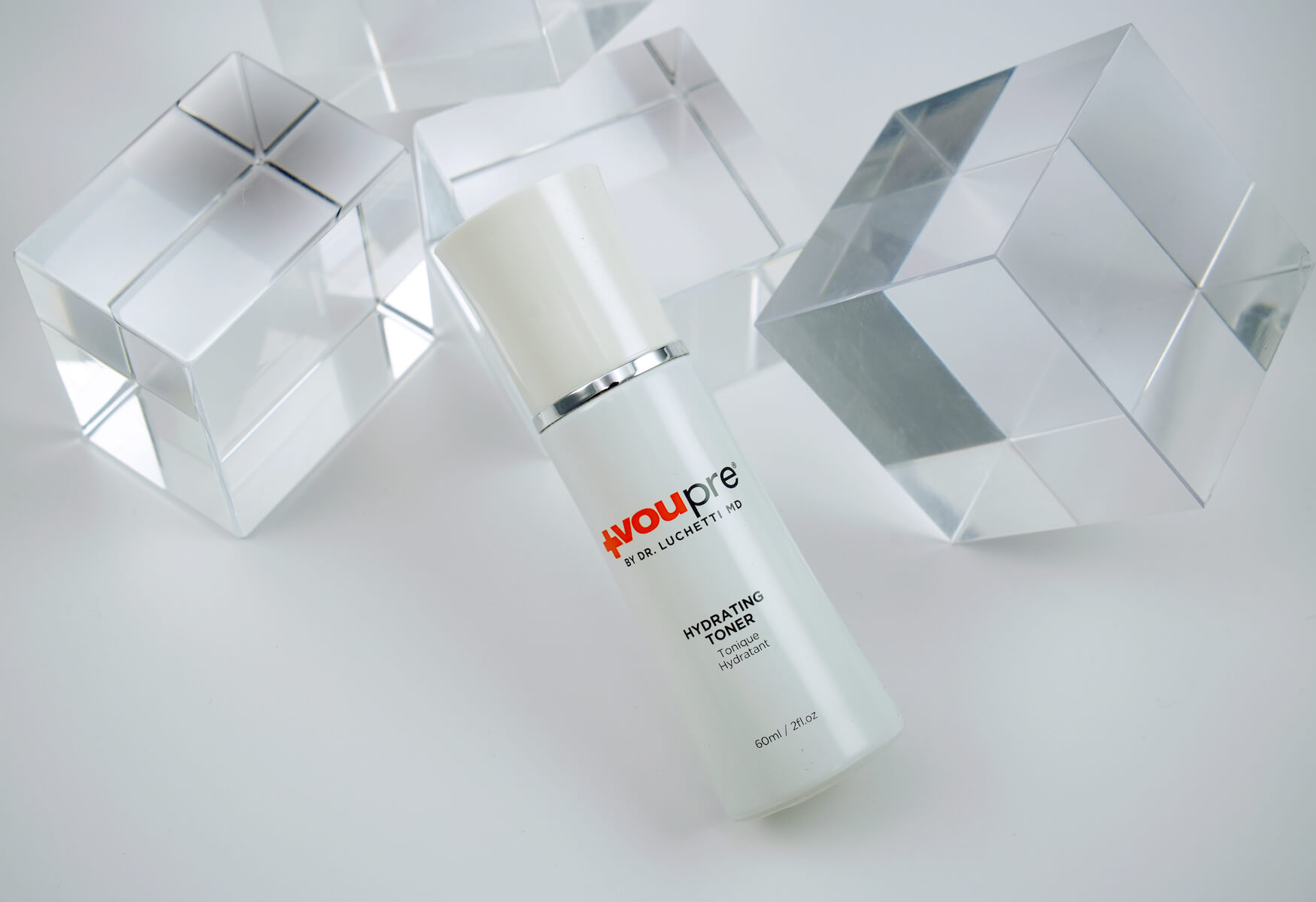 Aloe vera is often seen as a wonder ingredient in hot weather and it's easy to understand why. Research shows that aloe vera contains a number of major compounds that can effectively soothe the feeling of inflammation in the skin, particularly inflammation that has been UV-induced.
Aloe vera is also revered for its hydrating properties, while other studies point to the ingredient's ability to leave the skin feeling smoother and more elastic. 
Due to all of these benefits, aloe vera is an ingredient that's definitely worth having around when temperatures start to rise. There are a few ways in which you can do this, with one of them being to buy yourself an aloe vera plant. There's nothing quite like the refreshing feeling that comes from applying pure aloe vera gel to inflamed skin! 
However, not only does this mean that you'll now have an aloe vera plant to keep alive but splitting the leaves open and scraping the gel out can get quite messy. If you would like to experience the ingredient's amazing properties without having to deal with sticky fingers and messy countertops, look for skincare products that have been formulated with aloe vera instead.
The VouPre Hydrating Toner is one, with this product feeling wonderfully cooling when applied to the skin. In addition to aloe vera leaf juice, which is purer than the ingredient in extract form, it also contains a few other ingredients that are known for soothing the complexion. From chamomile extract to cucumber fruit extract, this toner is a great way to restore a struggling complexion.
7) Keep Your Hair Off Your Face to Prevent Breakouts
If you have long hair and frequently suffer from breakouts, be prepared for this problem to get even worse when the weather heats up. As you know, heat causes sebum production to increase, already leaving you more susceptible to clogged pores.
However, each time your long hair swipes against your face, you raise your chances of experiencing a breakout even more.
How? Because each swipe of hair against your skin causes some of the oil from your hair to transfer over onto your skin. This then adds to your already congested pores. This issue is further amplified if you have any hair products on your strands, or even just residue from your shampoo or conditioner. Again, that product residue will soon work its way into your pores, triggering a breakout.
What's the solution? It's one of the simplest skincare hacks out there; keep your hair off your face as much as possible when the weather is warm. With that said, avoid using overly tight elastic hair ties. These are notorious for pulling the hair back too tightly, causing stress to the scalp and encouraging breakage. Instead, look for softer hair ties, or even retro scrunchies. They'll hold your hair back in a way that benefits both your skin as well as your hair.
Ready to Give These Skincare Hacks a Try?
Hopefully, you now feel ready to face the hot weather with ease! Keep our skincare hacks in mind whenever the warmer temperatures seem to be playing havoc with your skin and you'll soon have your complexion back in balance again, giving you a glow that you can truly be proud of.
Click here to shop for more bestselling skincare products from VouPre.