Your 8 Favorite VouPre Skin Care Products & Why
Over the years, VouPre has gained a very loyal following. From our topical skin care products to our high-tech beauty devices to our indulgent spa services, people love all that VouPre has to offer.
Today, we're going to be sharing 8 of your favorite VouPre skin care products, exploring the reasons behind their popularity. Let's get started!
1. The Ageless Solution Syringe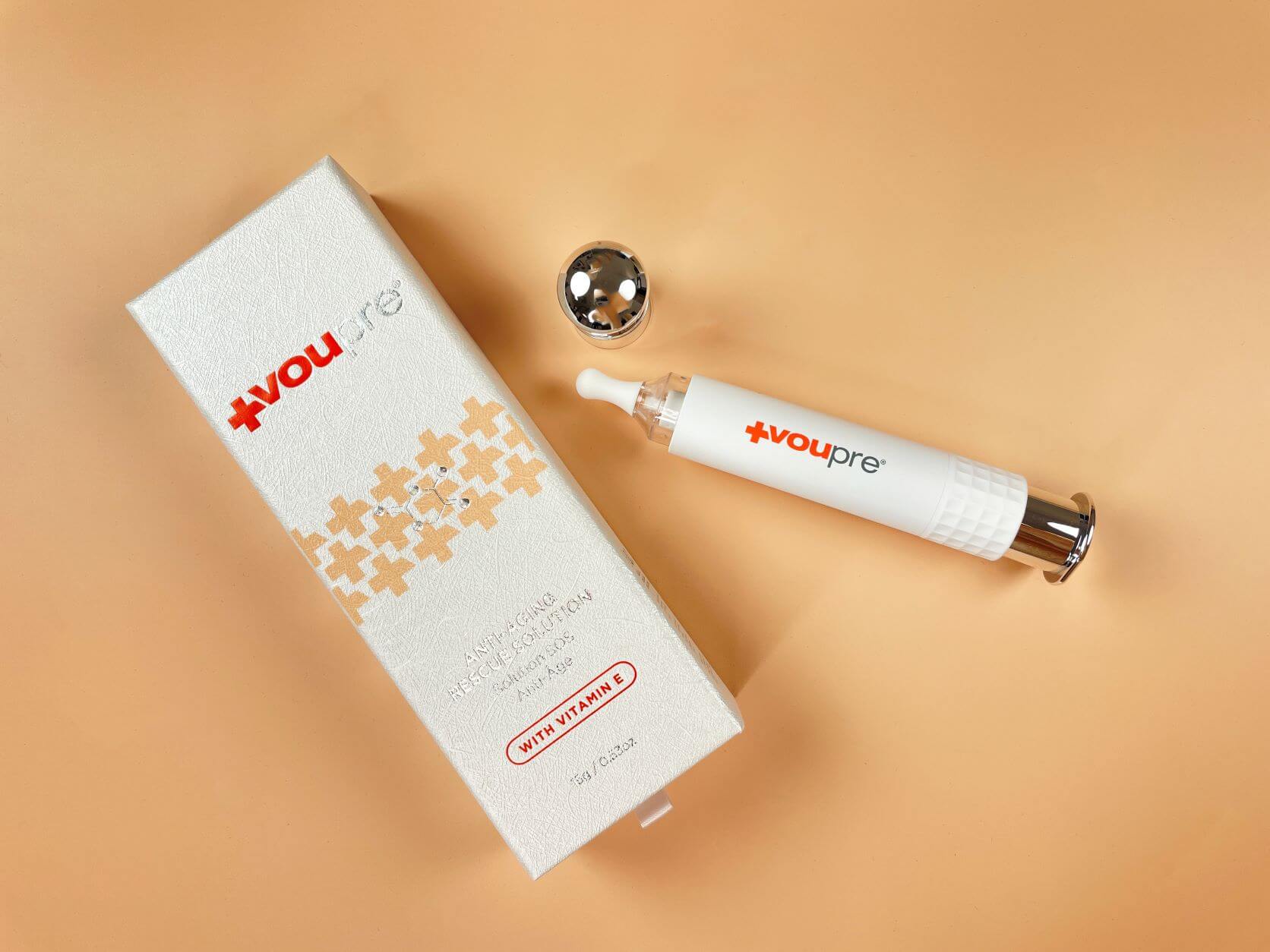 Our innovative Ageless Solution Syringe is one of our bestselling skin care products, and it's easy to see why. After all, this product is capable of singlehandedly diminishing the appearance of fine lines and wrinkles on your face, and who wouldn't want that?
This product's biggest draw is that it gets to work quickly. After applying it directly to individual creases, which is easy thanks to the product's unique syringe-like applicator, it only takes a couple of minutes before those lines are less noticeable.
How does it work?
It all comes down to the selection of fast-acting ingredients that we've chosen for this formula. Acetyl hexapeptide-8 is one of these. Studies show its efficacy in reducing the look of both wrinkle depth and wrinkle count. It's a must-try for those who have been trying to reverse the appearance of skin aging.
DMAE, which you'll see as dimethylaminoethanol tartrate on the ingredient list, is another ingredient that has been proven to mitigate the visibility of facial lines. It's also a superstar at firming the look of sagging skin, giving the complexion some added volume and structure.
In addition to immediately tackling the appearance of wrinkles, this solution also helps to repair the look of aging skin in the long run too. We've packed it with numerous vitamins, antioxidants, and botanicals. Use them regularly and it won't be long before your skin looks significantly younger.
2. The Deep Renewal Facial Peel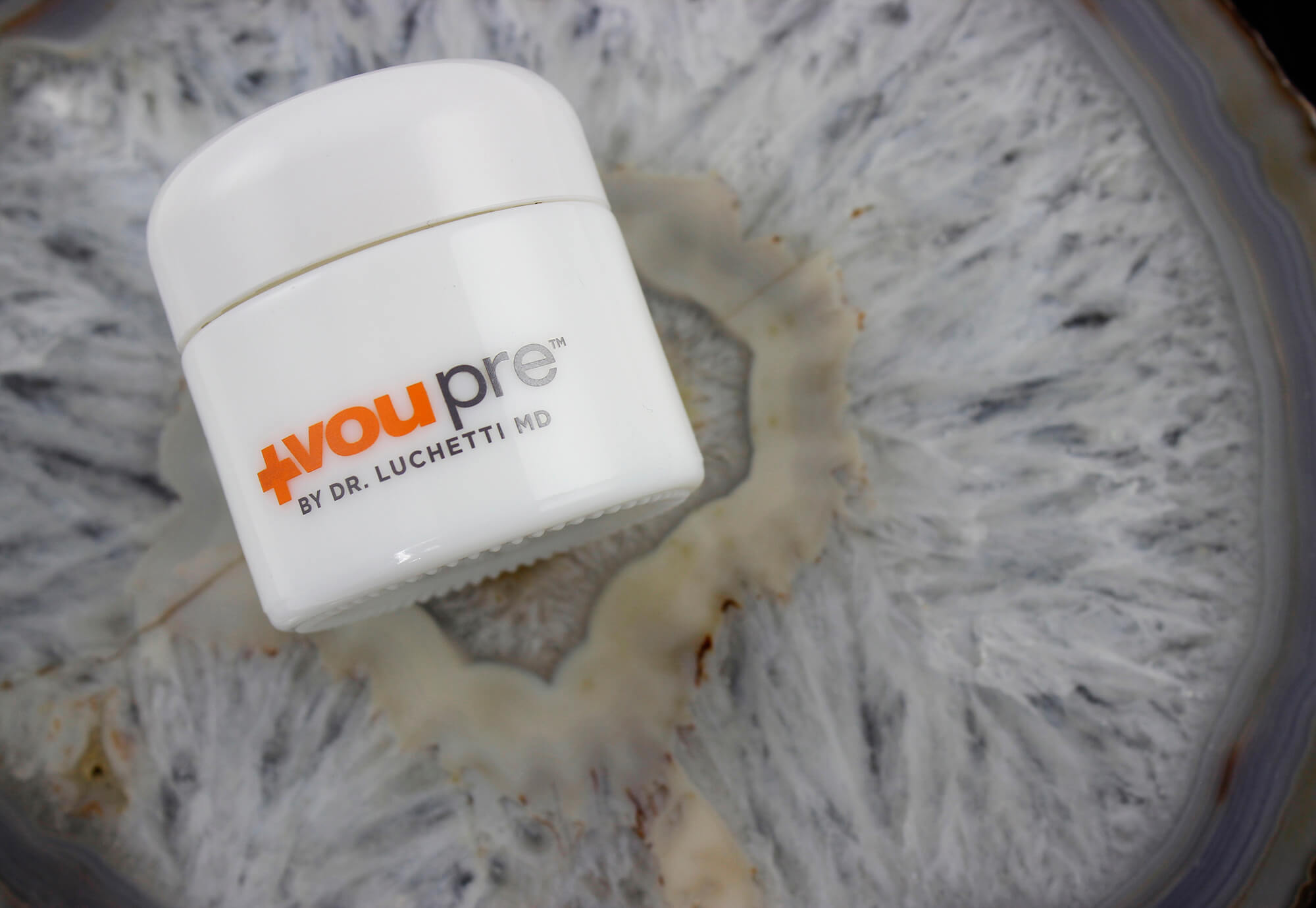 Most people understand how essential an exfoliant is in their skin care routine. However, with so many different exfoliating skin care products out there, how do you choose the best one?
It's simple – reach for VouPre's Deep Renewal Facial Peel. This is another product that people have been raving about, and for good reason. It's highly effective at removing dead skin cells and brightening the complexion. The best part? It can be used on all skin types.
If you're concerned about this product being overly potent because of the word "peel" in its name, don't be. Although it's inspired by chemical peels, it doesn't offer the same intensity. Chemical peels are much harsher – they're definitely not suited for all skin types! On the other hand, our at-home peel is far gentler yet it's able to get the job done beautifully.
Another reason why people love this product is because of how hydrating it feels. If your face has ever been left dry or tight after exfoliation, then you'll love how this formula leaves your skin looking soft, supple, and dewy. This is down to the hydrating compounds we've included in this formula, such as glycerin. As a humectant with moisture-binding properties, glycerin plumps up the look of the skin cells, leaving the face radiant.
3. The Advanced Gold Eye Serum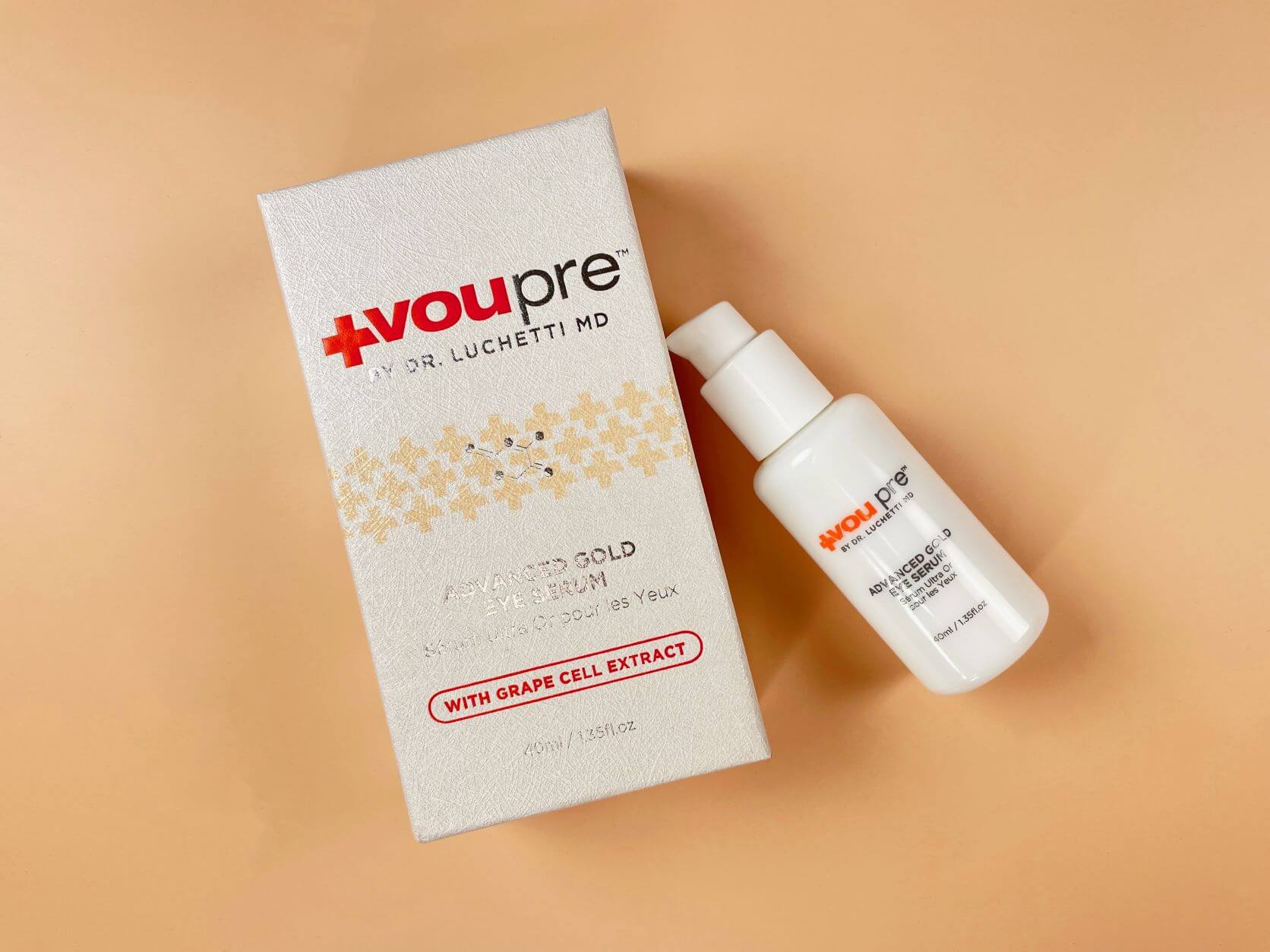 The skin around the eyes can be tricky to care for. Not only is it thinner, meaning that it's more prone to aging and damage, but it also contains fewer sebaceous glands, which leads to dryness. While some regular facial skin care products can be used around the eyes, the delicate skin here responds much better to formulas that have been created specifically for this area, which is why our Advanced Gold Eye Serum is such a hit. This powerful eye serum contains everything that your eye area needs to look thicker, smoother, and plumper. 
You'll notice two different peptides at the top of this product's ingredient list. Peptides are what your skin uses to build new proteins, which is how this eye serum can leave the eye area looking firmer and thicker.
The licorice root extract and the vitamin C in this formula will help to lighten the appearance of discoloration while brightening your overall complexion. They're fantastic ingredients to use in the morning if you wake up with tired and shadowed eyes.
The selection of botanicals in this eye serum is loaded with potent antioxidants. From green tea extract to ginkgo biloba leaf extract to grape stem cells, all of the antioxidants in these plant extracts will help to reverse the appearance of aging and damage, giving your eye area a much younger-looking finish.
4. The Dark Circle Eye Cream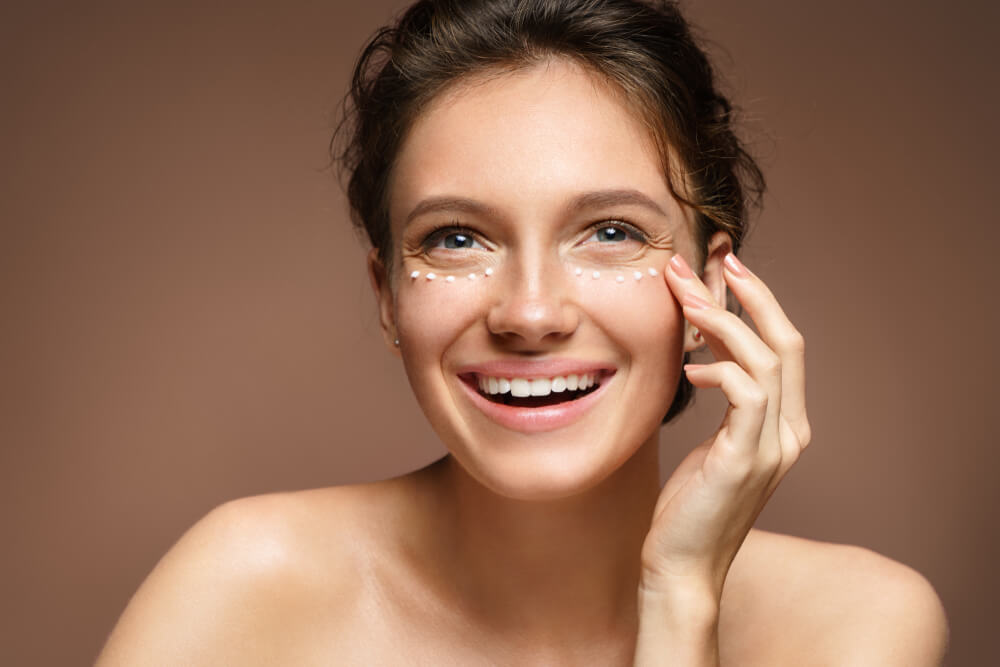 While our Advanced Gold Eye Serum can be used to diminish the visibility of dark circles, those who have very prominent shadows under their eyes may need some extra help. This is where the VouPre Dark Circle Eye Cream comes in. 
Thanks to the caffeine and the mica in this formula, this product works almost immediately when it comes to lightening and energizing the complexion. However, it also contains a number of compounds that will help you to eradicate the look of dark circles in the long run too.
The combination of vitamins A, C, and E work to erase the visibility of damage while contributing to a healthier appearance. Meanwhile, resveratrol extract provides another layer of antioxidants that diminish the look of damage and aging.
Many people use this eye cream as a standalone product. However, for best results, we would recommend applying it to your skin after using our eye serum. The two skin care products will complement each other perfectly, leaving your eye area looking more radiant than ever.
5. The Vita C Serum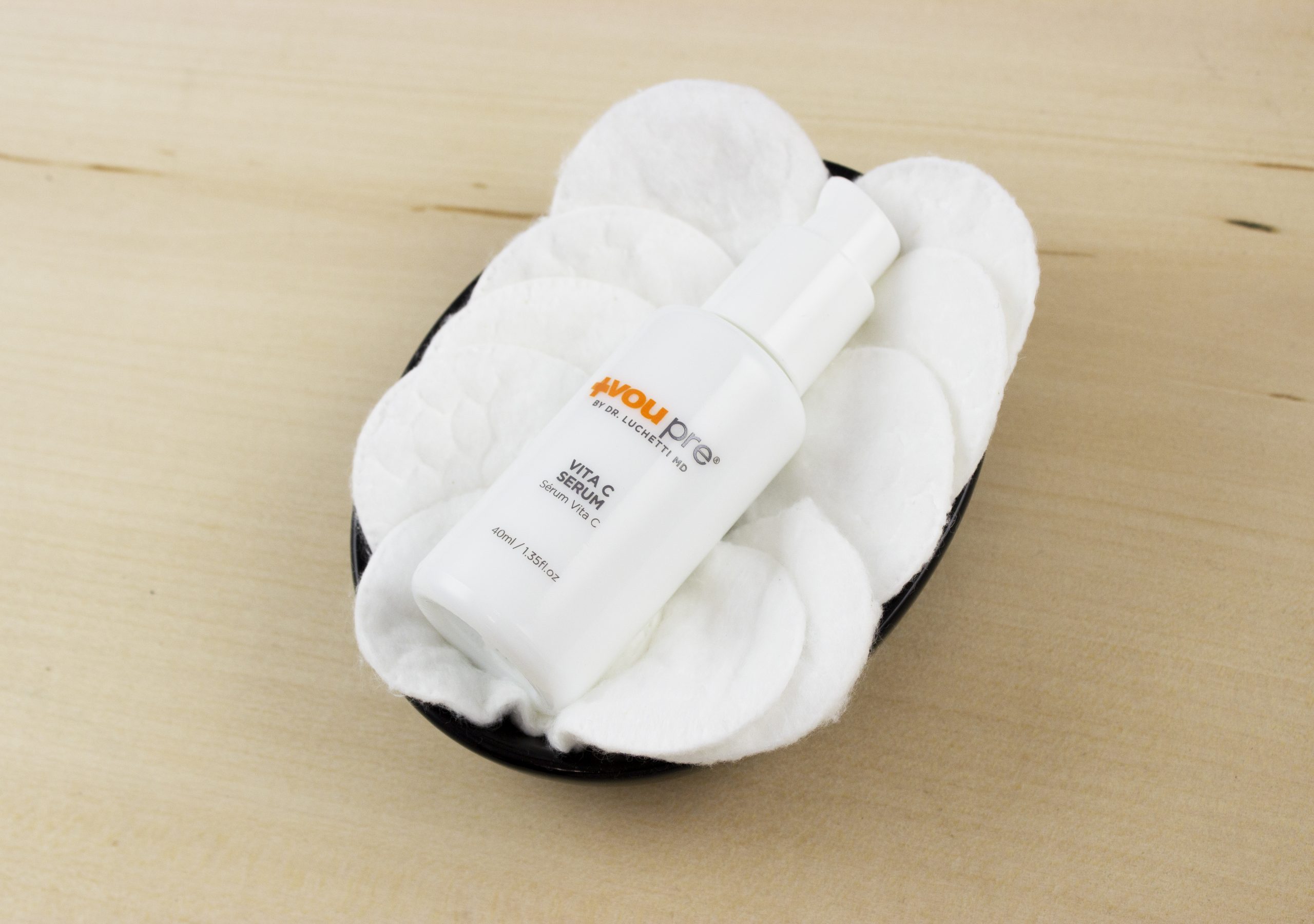 We've talked about your favorite VouPre eye serum, but what about a serum for the rest of your face?
Well, chances are that you're familiar with how important vitamin C is for your skin, which is why our Vita C Serum is so popular. Unlike many of the other vitamin C serums out there, this formula contains two, rather than one, forms of vitamin C. This allows this product to double up on the visible improvements that it offers.
What exactly does vitamin C do? In addition to brightening and evening out the complexion, it's also great for firming and tightening the look of the skin. It helps to keep the skin more moisturized too, which is why it's such a highly recommended ingredient.
As an antioxidant, vitamin C works even better when combined with other antioxidants. That's why you'll find vitamins A and E in this formula too, along with grape stem cells and a long list of antioxidant-rich plant oils. 
Use this serum to give your skin its daily dose of vitamin C and your complexion will soon start to improve in multiple ways.
6. The Ultra Day Moisturizer
During the day, your skin faces so much environmental damage. UV rays, pollutants, various chemicals…the list goes on. That's why it's so important to keep your skin feeling protected throughout the day with a good moisturizer, which is why people love our Ultra Day Moisturizer. 
This cream has been designed specifically for daytime use. As a result, it's lightweight and non-greasy – you can even layer it underneath makeup without a problem.
With that said, it's still incredibly hydrating. That's because we've used one of the industry's most-loved humectants in this formula; sodium hyaluronate. The salt form of hyaluronic acid, this compound can effectively boost skin moisture levels. This leaves the skin looking plumper, fuller, and more voluminous, which gives it a smoother and more radiant finish too.
Even better, if you're battling with the appearance of skin aging, you'll love how sodium hyaluronate has been proven to reduce how deep your wrinkles look. It also helps the skin to feel bouncier and more elastic.
The addition of vitamin E helps to ensure that your skin feels moisturized and protected all day long, making it no surprise that this day cream quickly becomes a favorite among anyone who uses it.
7. The Revitalizing Night Cream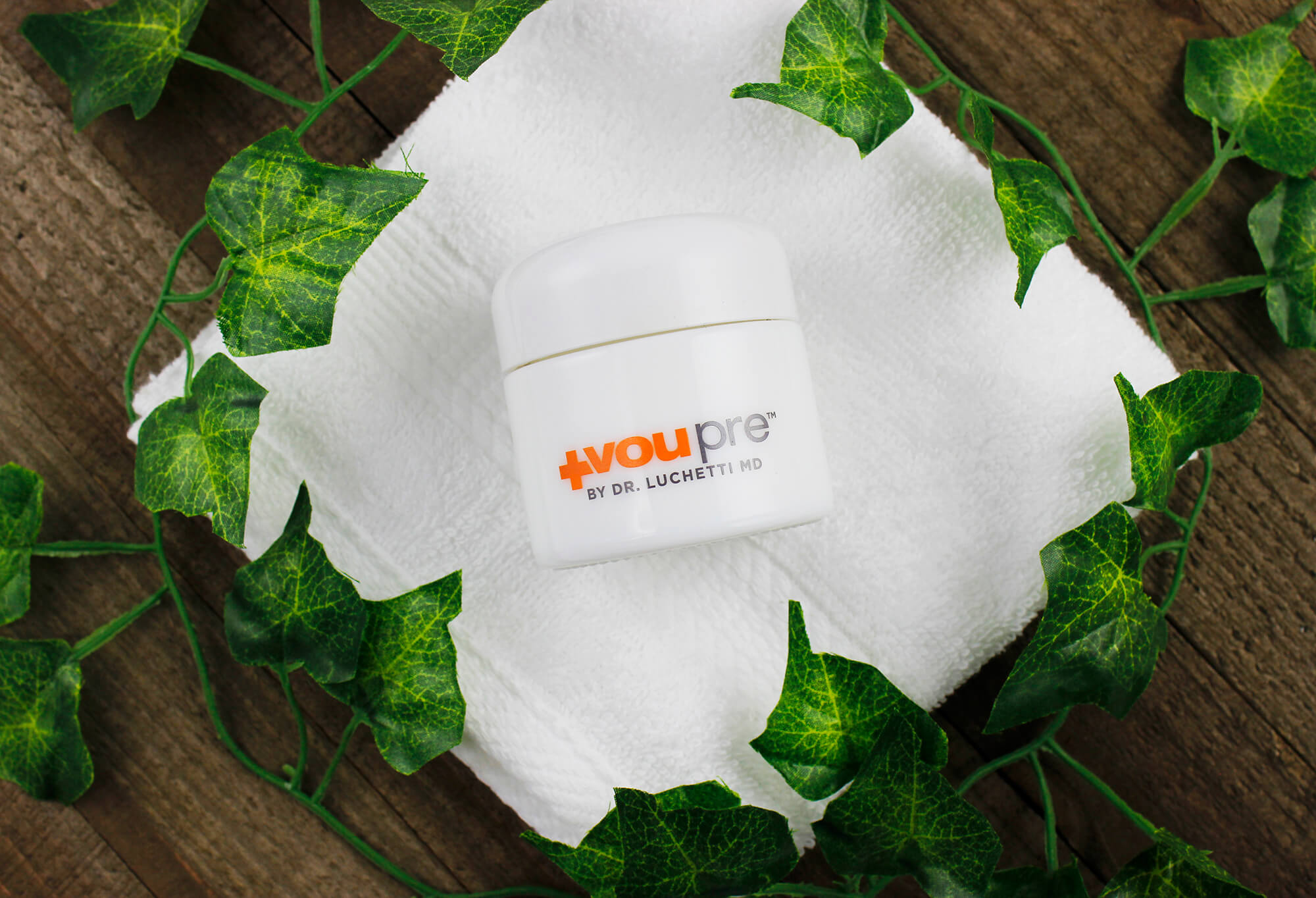 Do you really need a night cream? Can't you simply use your day cream in the evenings too?
The answer to both of those questions is yes. While you technically can apply your day cream at night as well, you'd be better off with a dedicated night cream.
As we explained above, day creams are designed to leave your skin feeling protected against environmental stressors. However, at night, your skin doesn't have to deal with these. Instead, it needs ingredients that leave your skin cells feeling fortified and supported as they carry out their essential nightly tasks. And that's where our Revitalizing Night Cream comes in. 
This formula is richer and slightly thicker than our day cream, yet it still offers a non-greasy finish. It has a shea butter base, which, when combined with sunflower seed oil, ensures that the skin stays moisturized all night. 
Humectants provide hydration while vitamin E keeps your skin barrier feeling strengthened. You'll also notice hydrolyzed oat protein in this formula. This is another ingredient that will help your skin to look thicker and smoother, ensuring that you wake up glowing!
8. The Radiance Facial Cleanser
Many people underestimate the importance of a good cleanser, but these are some of the most vital skin care products out there. Used at the very beginning of a skin care routine, a cleanser will clear away all of the grime and excess oil that has built up on the surface of your skin. As a result, any skin care products that you apply after this will be able to soak into your skin without having to battle through any impurities acting as obstacles.
There are plenty of cleansers out there, but once people try our Radiance Facial Cleanser, they're usually hooked! Safe for all skin types, this cleanser is gentle yet effective. It works quickly but efficiently, removing dirt and other impurities in no time. 
One thing that sets this cleanser apart is its amino acid content. This, along with the vitamin E in this formula, ensures that the skin looks soft and dewy post-cleanse, rather than dry and tight.
Power up your cleanse by combining this cleanser with our Hydrating Toner. Your skin will feel balanced and perfectly prepped for the rest of your routine. 
Ready to Treat Yourself to Some New Skin Care Products?
If you know that your skin care routine could do with an upgrade, VouPre is here to help. From basic essentials to targeted add-ons, our skin care products will ensure that your skin looks and feels better than it ever has.
Click here to explore more bestselling skin care products from VouPre.