9 New Year's Resolutions for Your Skin Care Routine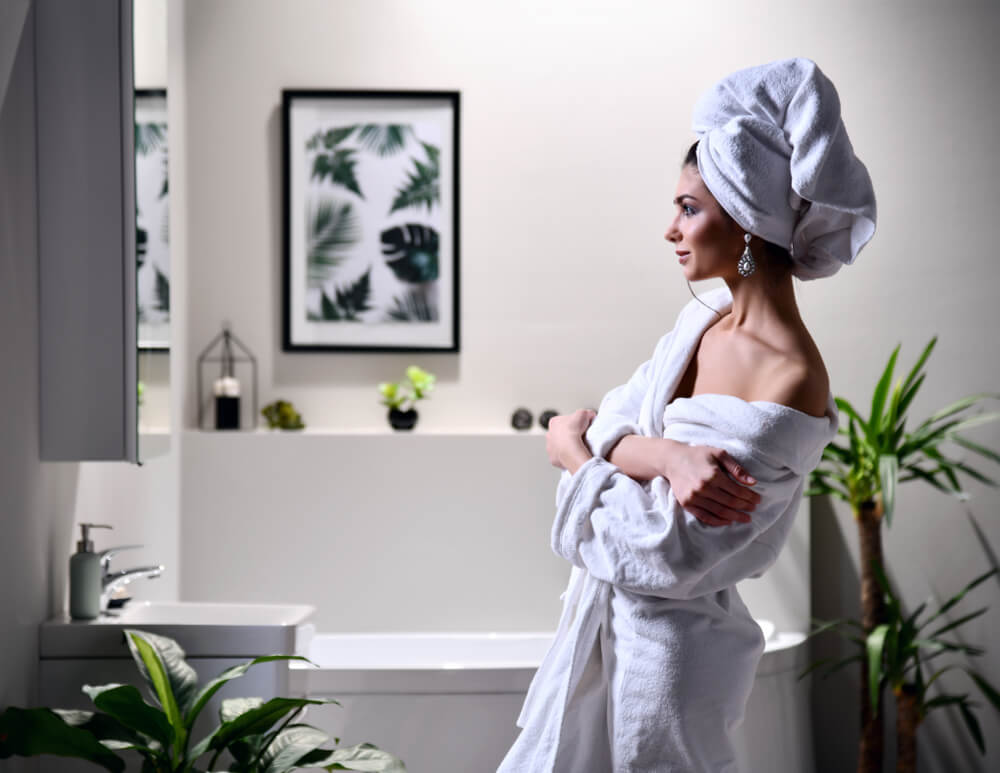 Trying to think up of some new year's resolutions that will benefit your skin?
Here at VouPre, we've got plenty of inspiration for you. Whether you're a skincare newbie or a seasoned pro, here are nine new year's resolutions for your skin care routine that'll take your regimen to the next level.
Invest in Vitamin C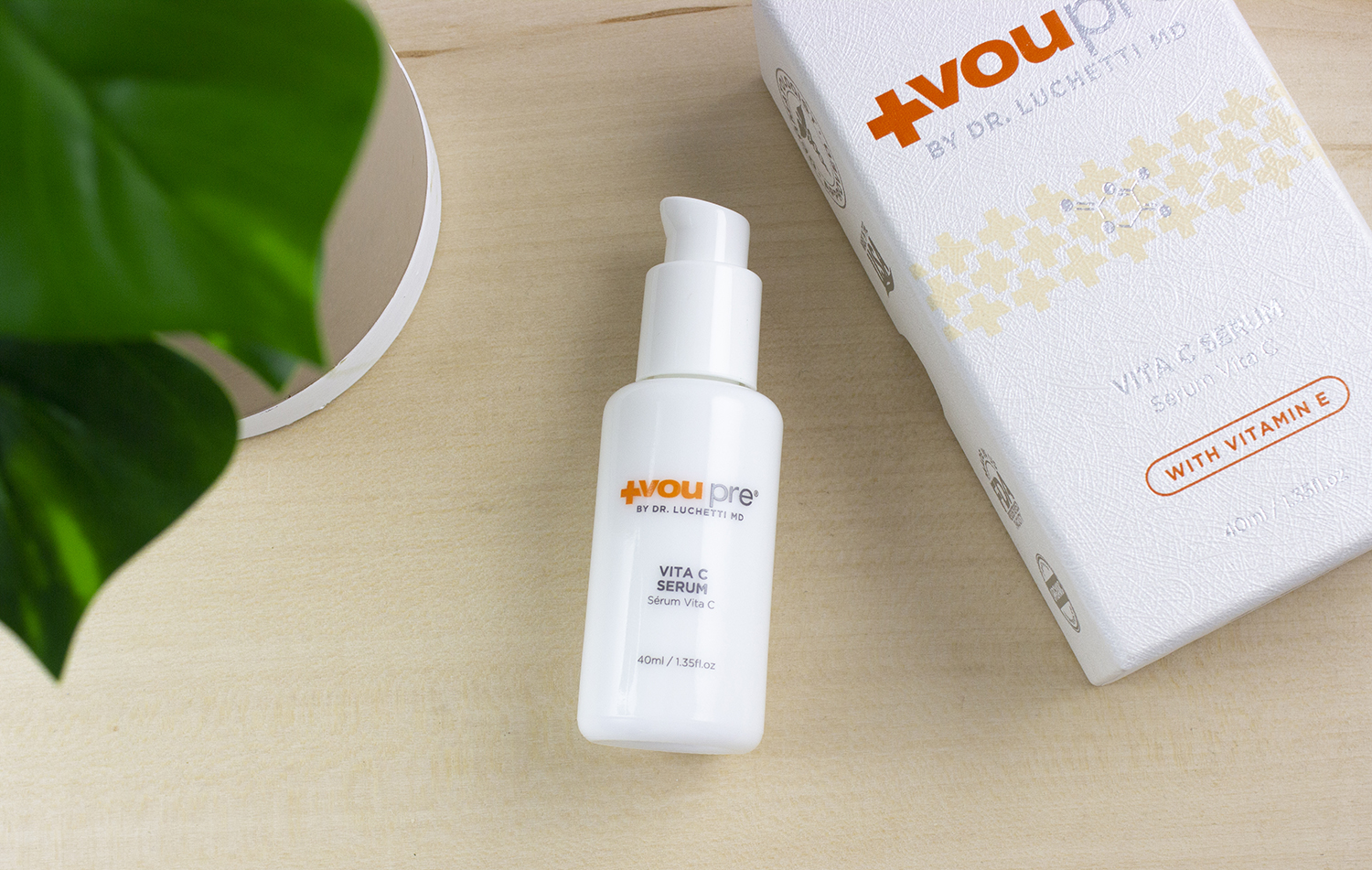 When it comes to multi-tasking ingredients that are capable of transforming the complexion in a number of ways, vitamin C always comes out on top.
Loved by dermatologists, this vitamin is a powerful antioxidant that does so much. From reducing the appearance of fine lines and wrinkles to fading the look of dark spots to brightening the complexion, this is an ingredient that's deserving of a place in almost everyone's skincare routine.
The best way to treat your skin to the wonders offered by vitamin C is by applying it in serum form. Thanks to the lightweight consistency of a serum, the ingredients within are able to dive deep into the skin without interference.
Ideally, look for a serum that provides multiple forms of vitamin C, such as VouPre's Vita-C Serum. This potent solution contains both tetrahexyldecyl ascorbate and ascorbyl palmitate. To enhance the effects of the vitamin C in this formula, we've also added in vitamins A and E, along with a silky cocktail of plant oils.
Start using this serum daily ASAP and you'll be sporting a radiant glow throughout the new year!
Commit to SPF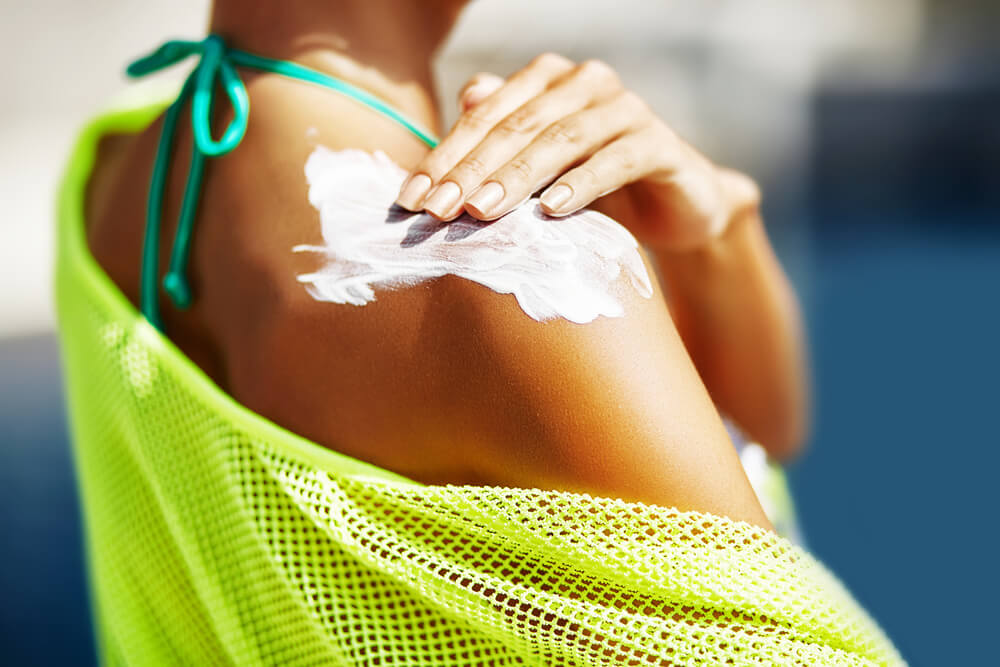 While some aspects of skincare can seem fun and exciting, others can feel a little…well, boring. Case in point: SPF.
Everyone knows that they should be wearing SPF daily. After all, the sun's UV rays cause so much damage. Not only are they responsible for up to 80% of the fine lines and wrinkles on your face, but they also trigger dark spots, sagging, and even skin cancer.
That said, actually remembering to apply SPF each and every day can be a little tricky. This is especially the case in the winter. When the sun rarely makes an appearance, it's easy to forget that UV rays are present year-round.
Fortunately, that's where VouPre comes in to save the day. We designed our Age Defense Cream SPF 30 to take the bore out of the chore of wearing sunscreen.
This super-powered cream not only offers SPF 30 to shield your skin from the sun's UV rays, but it also boasts an array of botanicals and vitamins to combat the appearance of skin aging. Whether you're dealing with the look of wrinkles, dark spots, dry and thin skin, or any of the other visible signs of aging, this cream will help to give your skin a smoother, firmer, fresher, and more youthful appearance.
Try Something New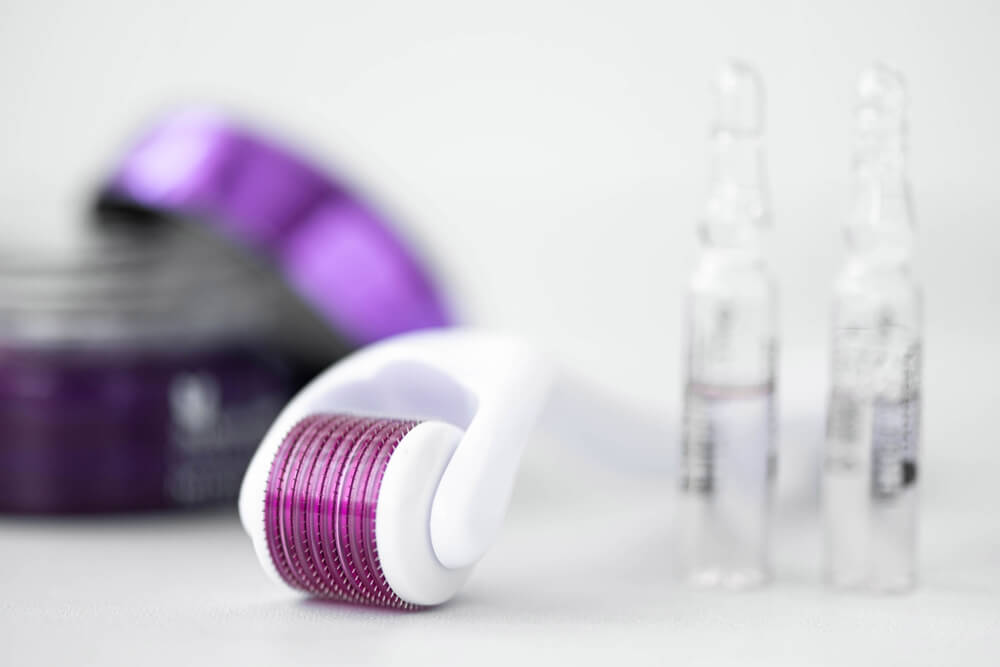 The new year is a great time to try something new, making this one a must on your list of new year's resolutions for your skin care routine.
How can you do that when it comes to your skin?
It's easy! There are so many new and exciting ingredients and products constantly entering the skincare sphere. So, pick one that appeals to you and give it a go!
One skin treatment that's been gaining a huge amount of traction lately is dermarolling. Also known as microneedling or collagen induction therapy, this treatment used to be a procedure that was only carried out by professionals.
However, innovations in the industry mean that there are now completely safe dermarollers available for home use. In fact, if you purchase a full VouPre collection, you'll find a dermaroller included with your products!
Why would you want to get into dermarolling?
Sure, it may sound a little daunting at first. Many people are put off by the fact that a dermaroller sports tons of micro needles. The dermaroller enables you to glide these needles over your face to create tiny punctures.
These punctures not only facilitate the absorption of skincare products, but also encourage a firmer, smoother, and more youthful complexion. Numerous studies confirm the benefits that microneedling can have when it comes to reducing the appearance of aging, making it well worth trying if this is something new to you.
Regularly Exfoliate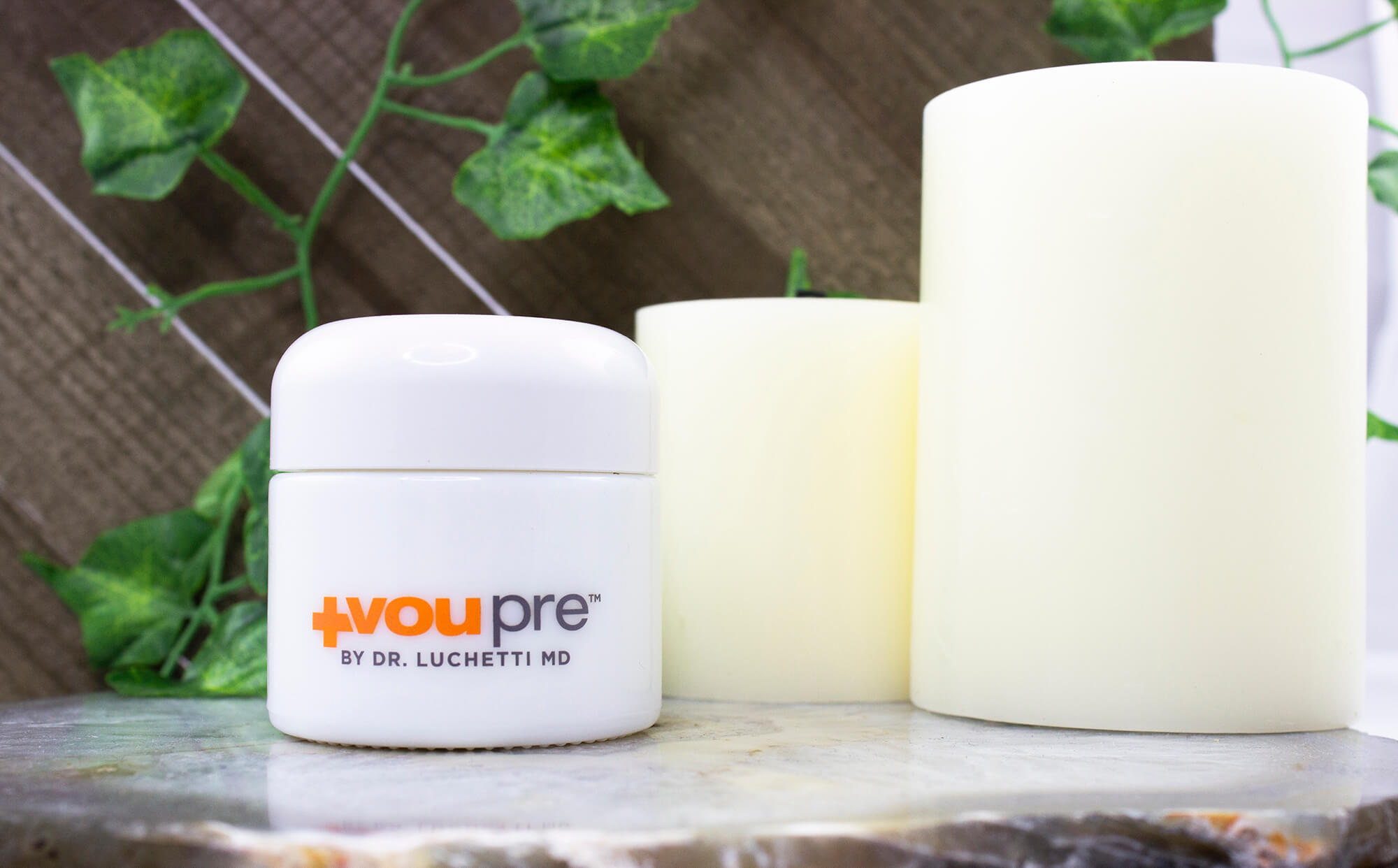 Some people wouldn't dream of skipping out on their weekly exfoliation sesh. Others, on the other hand, underestimate the importance of exfoliation, doing so only once in a while when they remember.
If you fall into the latter category, it's time to add regular exfoliation to your list of new year's resolutions for your skin care routine.
Why?
Because, as you age, natural cell turnover declines. This means that your skin doesn't shed its old and dead skin cells as quickly as it used to. The result? A dull, rough, and uneven complexion.
This is where exfoliation steps in to save the day. A good exfoliant will remove all of that build-up, revealing the radiance hiding beneath.
To treat your skin to a new exfoliant for the new year, give the VouPre Deep Renewal Facial Peel a try. This at-home peeling gel will gently exfoliate your skin while providing a surge of vitamin E and glycerin to keep it looking plump and refreshed.
Go High-Tech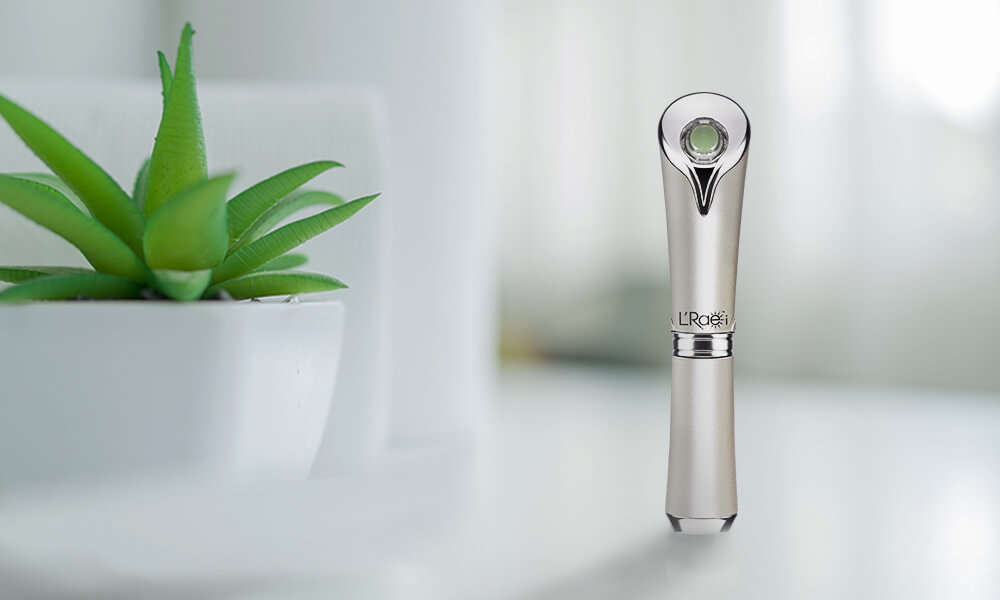 Want to take your beauty game to the next level?
If so, one of the items on your list of new year's resolutions for your skin care routine should be to invest in a skincare device.
There are so many different types of skincare devices out there. In fact, we've already mentioned one – the derma roller.
However, that's a manual device. If you'd like to get more high-tech than this, then an LED skincare device is what you need.
Here at VouPre, we have a few to choose from, with the L'Rae Beam being one of the most popular. In addition to LED light therapy, this device also makes use of radio frequency technology. Together, they reduce the look of fine lines and wrinkles, soothe the feeling of inflammation and pimples, and give the skin a firmer and brighter finish.
Alternatively, if the appearance of loose skin on your neck has been getting you down, look into the L'Rae Glow Neck Massager. It makes use of specific LED wavelengths to tighten the look of sagging skin, leaving the skin looking firmer, smoother, and more youthful.
Fade the Look of Your Fine Lines & Wrinkles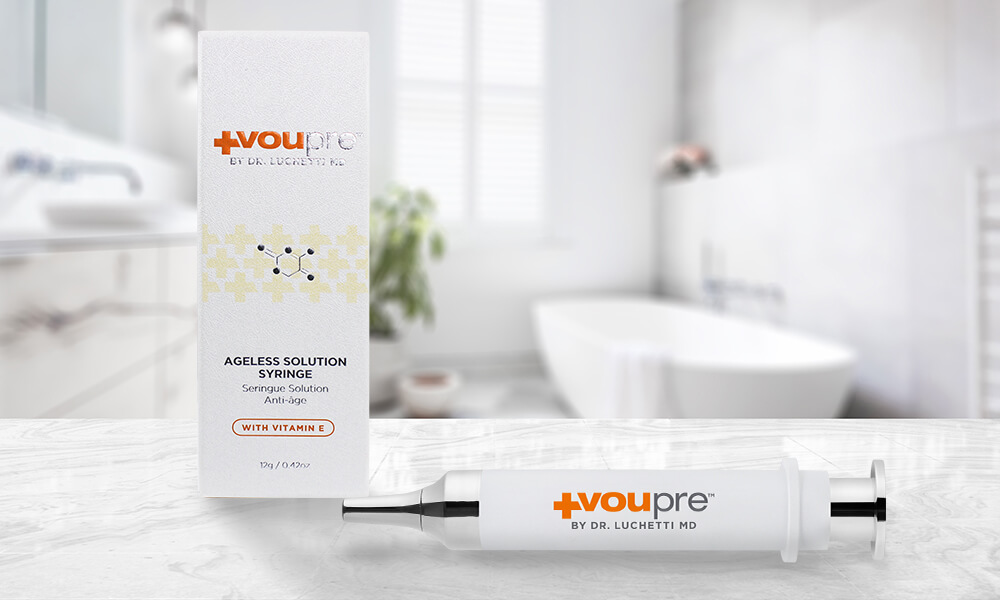 Chances are that this one has been one of your new year's resolutions for your skin for a while now. Each year, so many people dedicate themselves to finally ridding their faces of the appearance of wrinkles, yet very few manage to actually do so.
Why is this? One reason is that it takes a significant amount of dedication to truly reduce the look of skin aging. It doesn't help that so many products out there are sub-par, which makes all of that hard work (and money) seem futile.
However, fading the visibility of those creases on your face is a very real possibility when you have good skincare products by your side, with the VouPre Ageless Solution Syringe being the perfect example. This formula works quickly, visibly reducing the appearance of fine lines and wrinkles in just minutes.
How is it able to do so?
It all comes down to its innovative ingredient blend. Acetyl hexapeptide-8 has been proven to immediately decrease the visibility of wrinkle depth. Its effects continue to improve if it is used regularly.
DMAE is another fast-acting ingredient that quickly smooths the look of wrinkles. Meanwhile, the plant oils in this blend moisturize the skin to give it a plumper, softer, and brighter finish.
Always Cleanse Before Bed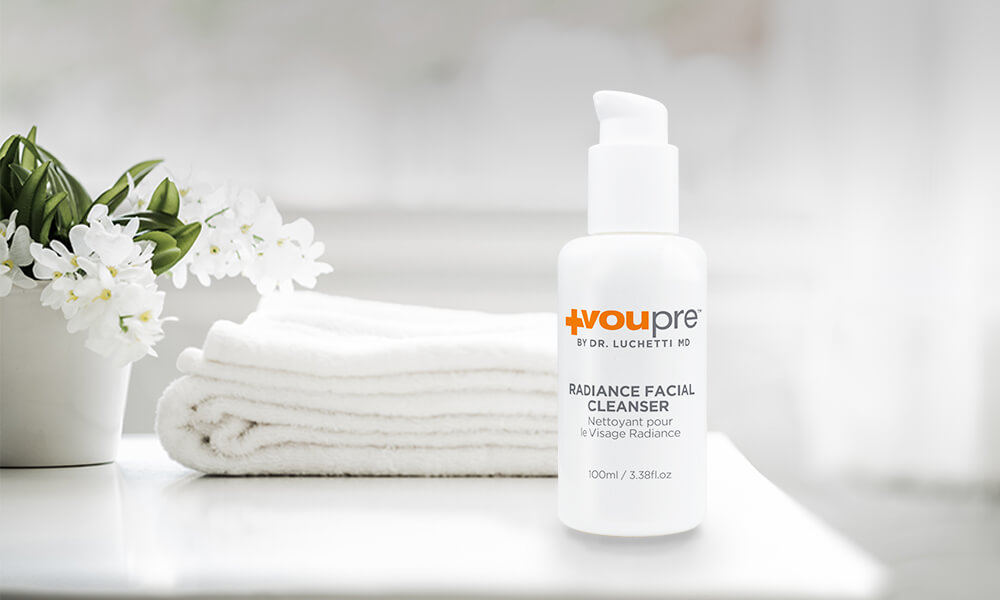 Cleansing before bed can sometimes feel like a chore, but it's a necessary one. Allow all of the dirt, pollutants, and other impurities to pile up on your skin while you sleep and your complexion will look rough and dull the next morning. Do this regularly and you could experience everything from acne to accelerated aging.
If you're looking for a cleanser that'll make this daily task feel more exciting, add to VouPre Radiance Facial Cleanser to your list of new year's resolutions for your skin care routine.
This cleanser works like magic to remove all of the bad stuff from your skin, without leaving it feeling dry and stripped.
We've infused this cleanser with a ton of moisturizing ingredients. Vitamin E, amino acids, glycerin…this cleanser will leave your skin looking as refreshed and energized as it feels.
For the ultimate cleansing experience, always follow your cleanser up with a hydrating toner. This completes the cleansing process while prepping your skin for the rest of your routine.
Moisturize Daily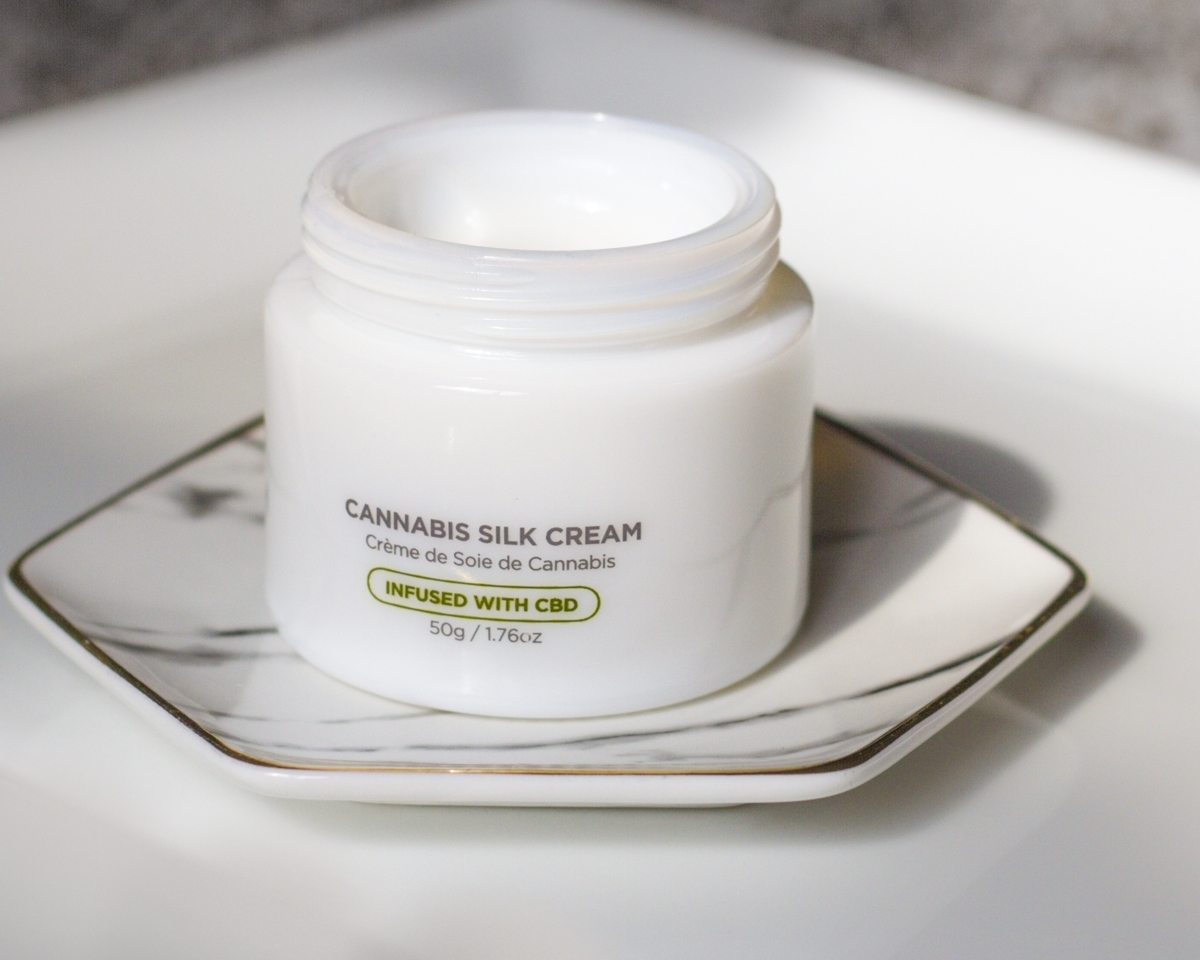 Some people think that moisturizing is something that only those with dry skin need to do. However, this couldn't be further from the truth.
Moisture is something that all skin types need. Your skin cells require moisture in order to function properly. Sure, those with oily skin may not need the same thick and rich moisturizer that someone with dry skin would need, but some form of moisturizer is still essential in order to keep the skin looking and feeling its best.
So, be sure to add daily moisturizing to your list of new year's resolutions for your skin care routine. Find a moisturizer that you absolutely love – one that's able to tackle your main visible skin concerns.
One of our favorite moisturizing sets at VouPre is our Cannabis Collection. In addition to the moisturizing mask, it also contains a serum and a cream. All of the products are brimming with hemp seed oil, a botanical revered for its moisturizing abilities.
Treat Your Skin Every Once in a While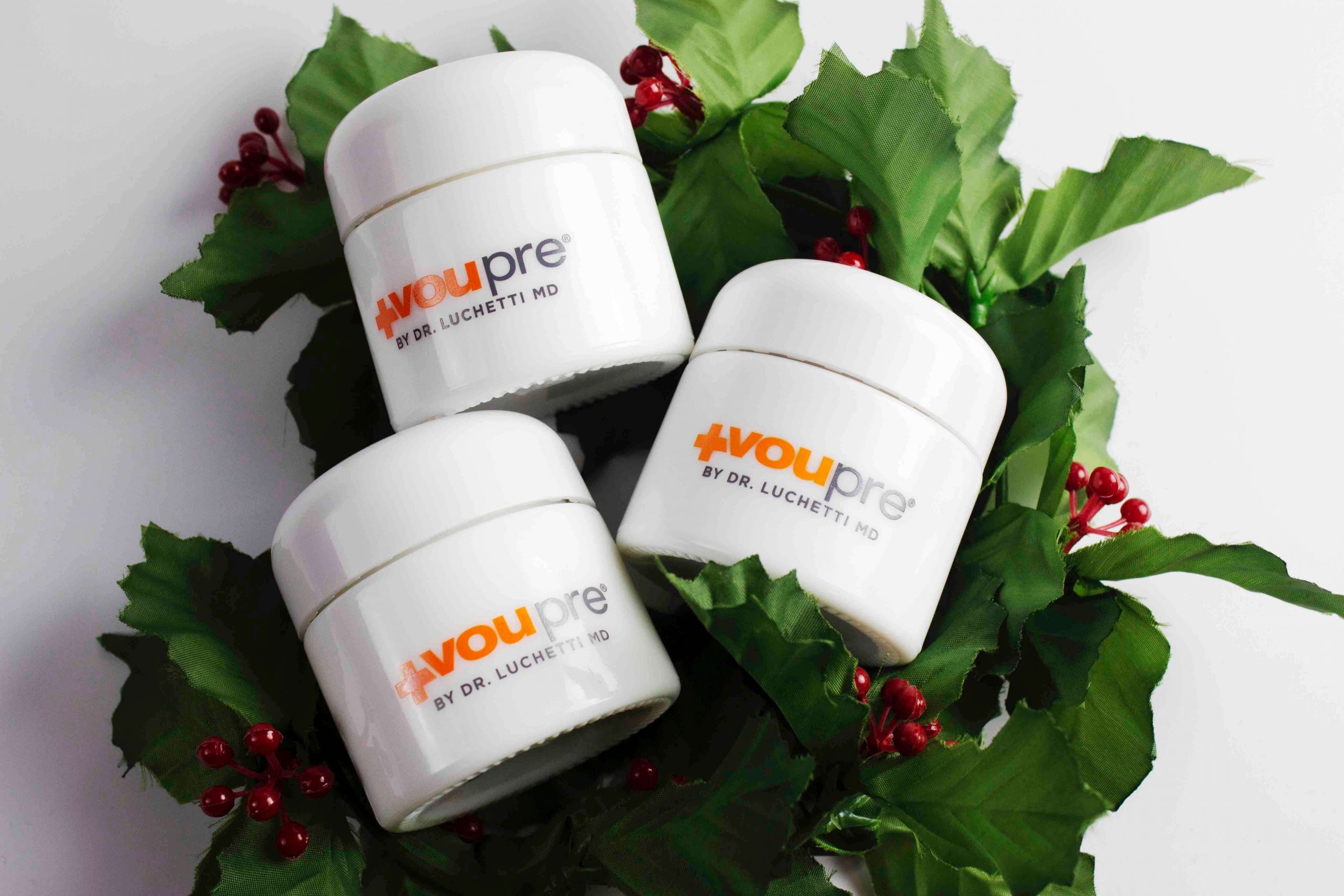 No matter how much of an indulgence your regular skincare routine may feel like, your skin still deserves an extra treat now and again.
This doesn't need to be anything extravagant. Instead, perhaps you could treat yourself to a new face mask every couple of months. Our Detoxifying Thermal Mask is one that'll leave your skin looking beautifully rejuvenated.
Alternatively, go all out and buy your skin a full-on gift set.
Of course, for pure decadence, nothing quite beats a spa treatment. Here at VouPre, we have our very own spa service. We offer a variety of different skin-loving spa treatments. Each one combines the potent formulas of our skincare products with cutting-edge treatments. These include microneedling, microdermabrasion, chemical peels, radio frequency, and LED light therapy.
Ready to Make Some New Year's Resolutions for Your Skin Care Routine?
Hopefully, you're now feeling inspired and ready to put together your very own list of new year's resolutions for your skin care routine. Whether you keep things simple with just a few tweaks or go all out and make some big changes, follow the tips above and you won't go wrong!
Click here to elevate your skincare routine even further with more bestselling products from VouPre.