Everything You Need to Know About the VouPre Spa
There is nothing quite as relaxing as booking yourself a spa treatment and pampering your skin for the day. The VouPre Spa is a luxurious spa that offers an exclusive selection of revitalizing treatments and products that provide you with an enhanced skin-care experience.
Founded by Dr. Mary Ellen Luchetti, a highly-respected board-certified dermatologist, the spa's skin care treatments are carefully curated to help clients achieve their skincare goals. If you're looking to book your next spa treatment, you may want to consider the Vou Pre Spa. Why? Stick with VouPre as we take you through our exquisite spa services.
VouPre Spa Services
With the Vou Pre Spa's exclusive selection of spa services, you can indulge in a variety of treatments that will help you transform and re-energize your appearance. Not only do the services leave your skin looking revived and glowing, but they also help your mind, body, and soul relax and unwind.
The RF Aqua Experience
The RF Aqua facial is a 60-minute luxurious, relaxing facial that helps to improve and revitalize your complexion. This 3-in-1 experience features a deep cleanse, extractions, and anti-aging radio frequency treatment and finishes off with a deep exfoliation with a glycolic/salicylic acid peel. This treatment will leave your skin feeling hydrated with a beautiful glow.
Not only will you notice an improvement in your complexion after the treatment, but you'll also notice long-term benefits as well. This facial stimulates processes deeper within your skin that give you firmer and tighter-looking skin. The RF Aqua Experience provides so many incredible benefits and will help to give your skin that youthful and rejuvenated look.
Thermal Detox
Pamper yourself with this 50-minute refining treatment that will leave you feeling relaxed and revitalized. The Thermal Detox formula includes powerful yet gentle vitamins, a purifying blend of kaolin and zeolite, and the infusion of dragonfruit cellular extract. These ingredients work to:
Unclog pores

Remove toxins

Infuse your skin with antioxidants
With this treatment, you will be left feeling relaxed and clear-minded, and your skin will look brighter and revived. You can also customize your treatment with a 0.25mm dermal roller as well as with extractions if required.
True Revive
Heal and revive your skin with this 60-minute treatment that includes properties of the Cannabis Collection. This treatment begins with a deep cleansing of the skin to remove any dirt and impurities and exfoliate away deep blockages and rough skin. Then, you will receive an LED Photo-Therapy session, which enhances the reparative properties of the Cannabis Sativa Oil – an exclusive ingredient in this treatment.
Cannabis Sativa Oil is an ingredient with many beneficial properties. It works to regulate how oily the skin feels, lock in moisture without clogging pores, and soothe the look of irritated skin because of its rich content of Omega 3 and Omega 6 fatty acids. The acid compounds found in hemp seed oil fortify the feel of your skin's protective barrier too.
The True Revive treatment helps improve the appearance of scarring and hyperpigmentation, increase the feeling of firmness and elasticity, and restore your skin's integrity.
Microdermabrasion
Enjoy the customizable features of the Microdermabrasion facial. It combines cleansing, exfoliation, extraction, and hydration. This facial works to combat the appearance of dryness and flakiness, as well as blemished and acneic skin. It is specifically tailored to suit your skin's individual needs.
The facial begins with a thorough cleanse, using enzymes and amino acids to remove impurities. Then, the dull, lifeless cells on the surface of the skin are cleared by the powerful Diamond Microdermabrasion device. This process reveals the beautiful fresh and plump-looking cells beneath, which improves the overall complexion of your skin. To finish off, your skin is then treated to an intense dose of hydration to soothe and protect your complexion, leaving you with a beautiful glow.
Vou Pre Spa Add-Ons
If you have any specific skin concerns and are looking to customize your treatment to suit your skin's unique needs, you can choose to add extra services on to your treatment.
Whether you're looking to reduce the look of blemishes, target the visibility of wrinkles and fine lines, or simply treat your skin to a deep cleansing detox, these add-ons can be paired with any of the standard spa services. Doing so will really enhance your skincare experience.
Facial Stimulating Massage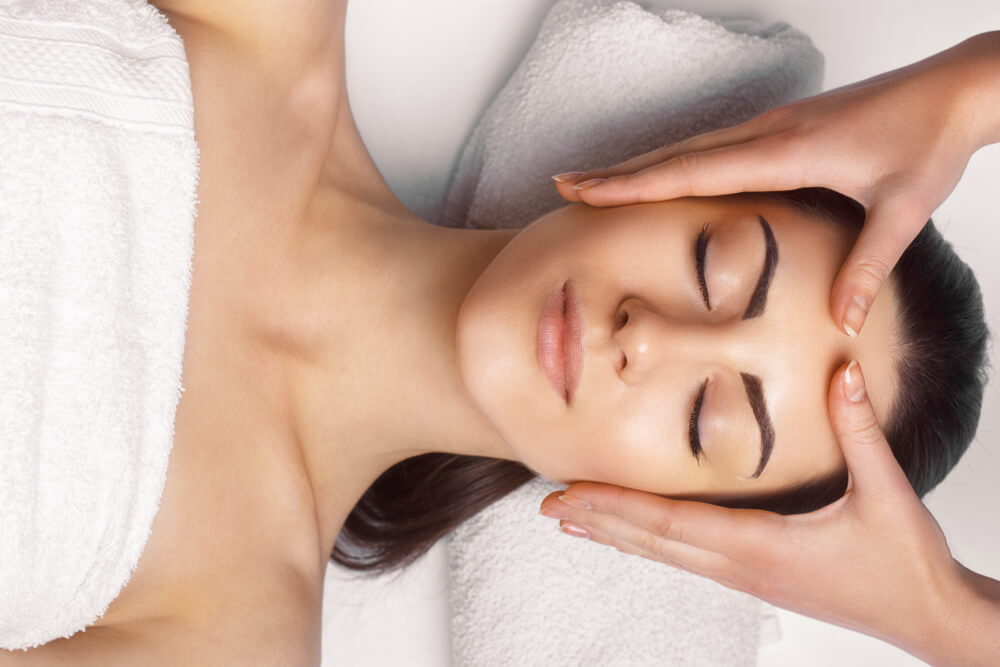 The Facial Stimulating Massage is a soothing 30-minute add-on that revitalizes and detoxifies the feel of your skin. It combines lymphatic drainage and contouring through a deep tissue massage that helps relax facial muscles and increase metabolism. The Facial Stimulating Massage relieves the feeling of fluid retention, swelling, and bloating while promoting a contoured and defined appearance. This facial massage has many proven benefits.
LED For Anti-Aging
This Photo-Therapy treatment uses LED lights to improve the overall appearance of your skin. Light therapy works to minimize the look of wrinkles and fine lines. The LED treatment works to enhance your appearance without leaving you to deal with any unwanted side effects.
Dermal Roller
The Dermal Roller is made of hundreds of tiny needles that create "micro" punctures in the dermis. These punctures boost the feeling of collagen and elastin in the skin, which leaves your appearance smoother and firmer.
When booked as a regular treatment, microneedling is effective at targeting the look of wrinkles, scars, fine lines, and other visible aging-related skin issues. Simply put, it's an extremely beneficial treatment that leaves you with a bright complexion that looks firmer, smoother, and tighter.
When microneedling is combined with any other facial, it boosts ingredient absorption by up to 90%. This helps you get the most out of your treatment!
Chemical Peel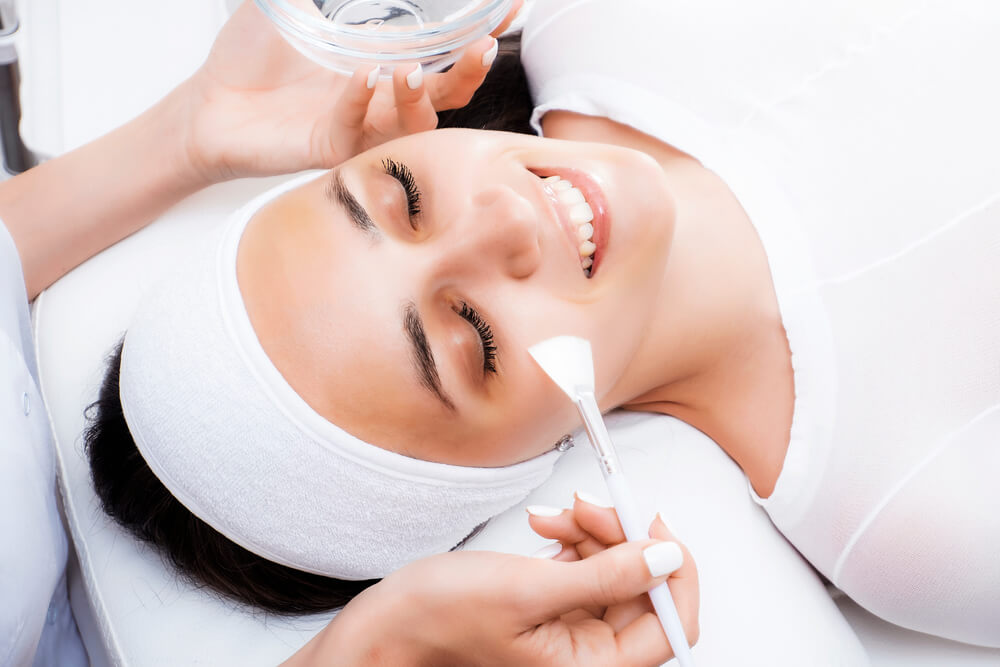 A chemical peel works to clear off and remove the dull outer layers of the skin, reducing the appearance of blemishes. It's the perfect add-on if you're looking to rejuvenate and refresh your complexion.
Although chemical peels vary in strength, even a mild peel has many proven benefits. Chemical peels have been shown to help with the appearance of:
Aacne

Discoloration

Scarring

Enlarged pores

Fine lines and wrinkles

Rough skin

Uneven skin tone and texture
This add-on will work to enhance your skin and leave you with a brighter, clearer, and tighter complexion.
Vou Pre Spa Product Collections
The Vou Pre Spa has a wide range of product collections that are perfect for all types of skin. VouPre's product collections are made with dermatologist-tested ingredients that are gentle, effective, and top of the line. Many of Vou Pre's products include natural ingredients, such as collagen, vitamin c, and seaweed extract, which have many positive benefits on the skin.
Each product collection includes a microneedle roller. A microneedle roller is made of tiny thin needles that puncture the skin. This process stimulates the derma layer of the skin, which gives the skin a plumper and smoother look. Although this may sound scary, it's completely painless and feels like a light pressure on your skin.
Whether you're struggling with dry, flaky skin or are looking to achieve dewy skin that glows, Vou Pre's versatile product collection will help you enhance your skin and achieve your skincare goals.
The Basic Collection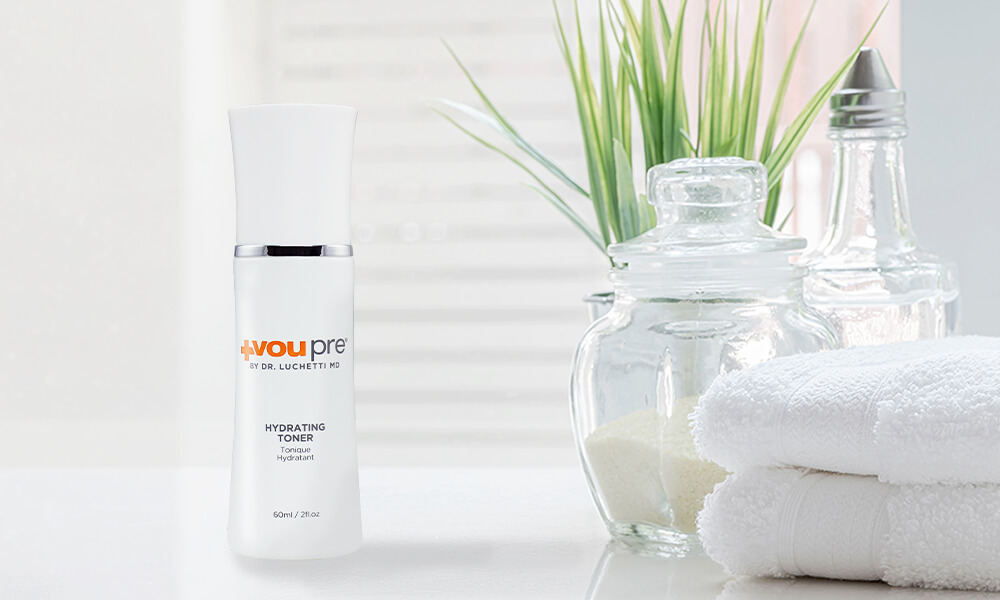 The Basic Collection was created for anyone looking for an all-inclusive skincare routine that caters to different skin types.
Vitamin C is the main ingredient in the Basic Collection. It's one that every dermatologist recommends, and for good reason. It works well for all skin types, including those who struggle with sensitive skin. 
What does it do? It brightens, tightens, and firms the look of the skin. It's one of the best antioxidants out there!
The Basic Collection features a variety of versatile products that are beneficial for the skin. Some of the products in the Basic Collection include:
Advanced Gold Eye Serum

Ageless Solution Syringe

Deep Renewal Facial Peel

Radiance Facial Cleanser
The Basic Collection is perfect for those who are in search of a well-rounded, high-quality skincare routine that works well for all kinds of skin types. These products can be used daily, meaning that you'll soon come to depend on them.
The Aqua Collection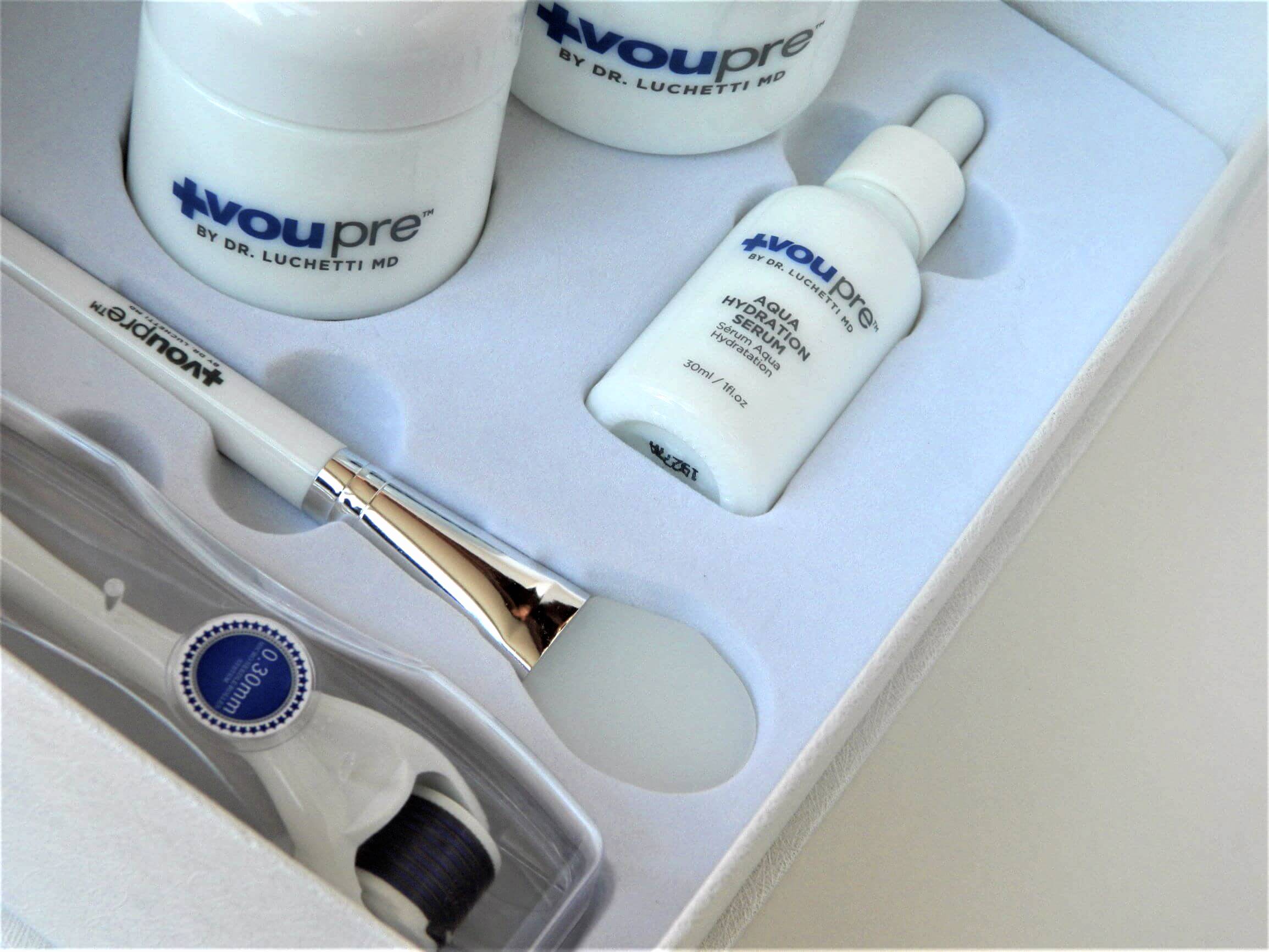 The Aqua Collection is a 3-step collection set created to give you a relaxing at-home spa experience. This collection is great for those with dry, flaky skin, as it is curated to hydrate and revive the appearance of dry skin. It's also ideal for those dealing with the visible signs of aging – it'll leave your skin looking smoother and firmer.
The Aqua Collection includes four products:
Microneedle Roller

Aqua Melting Mask

The Aqua Hydration Serum

Aqua Nano Cream
The Aqua Collection integrates nutrient-rich ingredients, such as organic fruit extracts, collagen, and peptides. These ingredients help reclaim moisture in your skin. They'll give you a hydrated complexion that glows, and we all want that!
The Cannabis Collection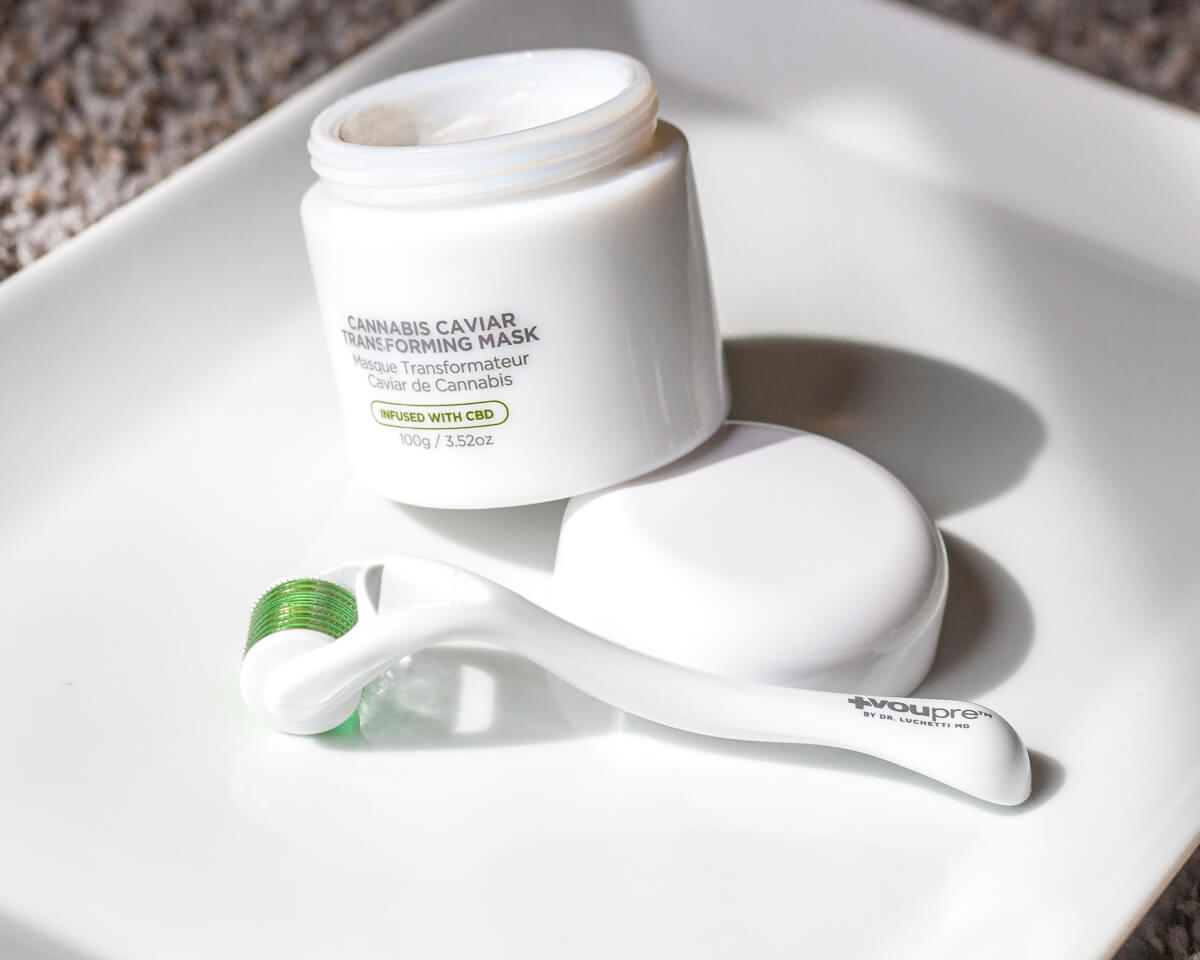 The Cannabis Collection is perfect for those who love a dewy and bright complexion. It works to rejuvenate the look of the skin and pairs well with delicate complexions. The products feel rich yet lightweight when applied, making them great for both day and night use.
The Cannabis Collection includes four products:
Microneedle Roller

Cannabis Caviar Transforming Mask

The Cannabis Facial Serum

Cannabis Silk Cream
The Cannabis Collection uses Cannabis Sativa Oil, which has many skin-loving properties. It's a very trendy ingredient at the moment, but it has actually been used for skincare purposes for centuries.
The Cannabis Collection fortifies the feel of your skin's protective barrier, which helps to delay the appearance of premature aging. It's a must if you've been noticing visible fine lines and wrinkles creeping up.
The Thermal Collection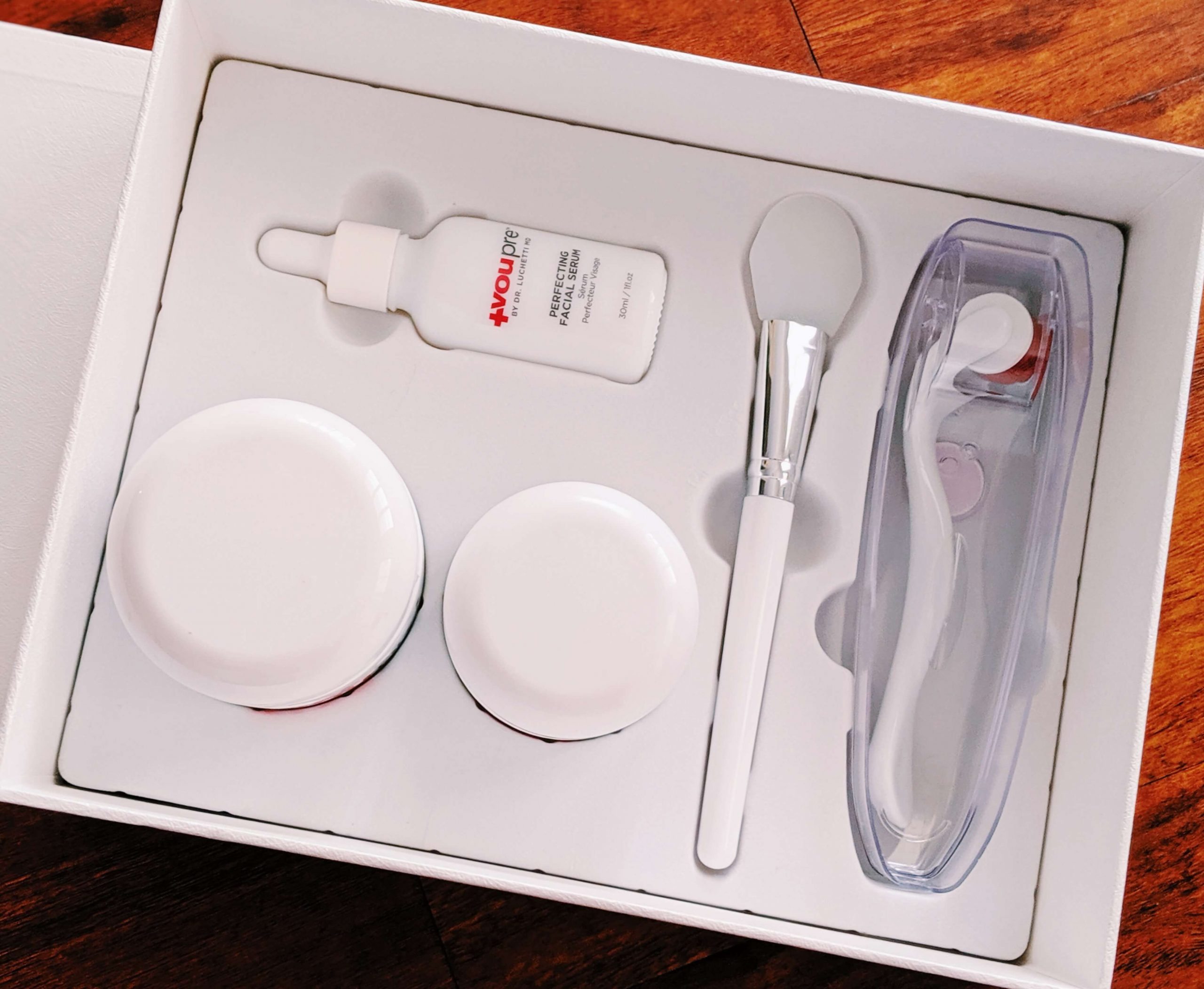 The Thermal Collection is great for those with dull or lifeless-looking skin who are looking to freshen up and revive their complexion. There are 3 steps to this collection. They make use of hydrating ingredients that your skin will love!
The Thermal Collection includes four products:
Microneedle Roller

Detoxifying Thermal Mask

Perfecting Facial Serum

Corrective Facial Cream
Each formula in this collection uses nutrient-rich ingredients, such as dragonfruit extract. They harness a rich source of antioxidants that leave your skin looking bright and fresh. It's one that you'll fall in love with!
Final Thoughts
The Vou Pre Spa is a high-end spa where you can treat your skin to an exclusive selection of relaxing and rejuvenating spa services. Vou Pre has a wide range of treatments designed to brighten, restore, and re-energize your appearance, and relax your mind, body, and soul.
The spa's products contain nutrient-rich ingredients, such as vitamin c, collagen, and fruit extracts that will leave your skin looking dewy and glowing. Whether you struggle with dry, dull skin or are looking to revive your skin's appearance, the VouPre Spa has something for everyone.