The Best Serums For Your Skin Type and Concerns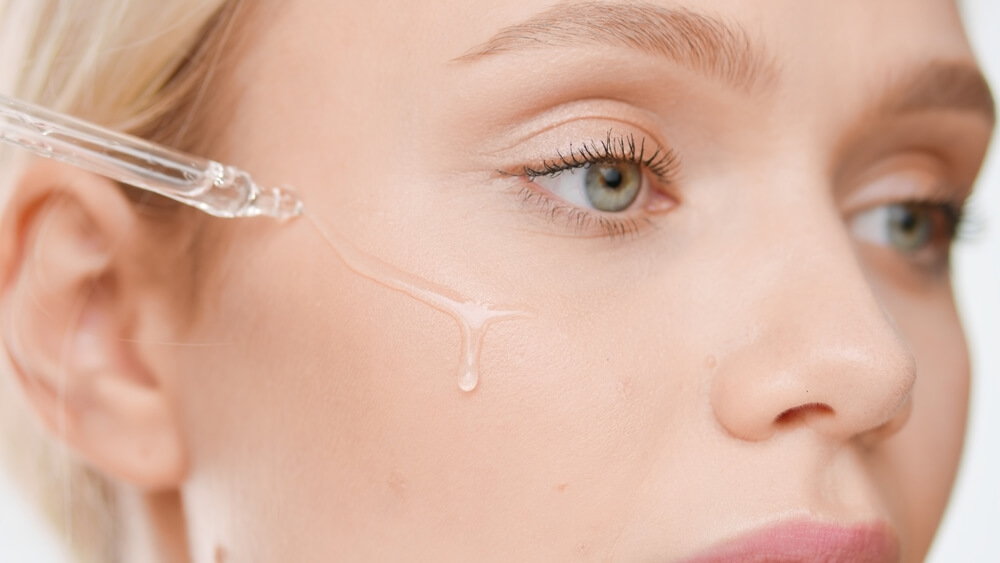 Serums are often the most potent products in a skincare routine. They're light enough to penetrate deeper into the skin than other, heavier, products, and they're also supercharged with a high concentration of powerful active ingredients, enabling a good serum to really transform the complexion.
However, there's a downside to this high-performance nature. Use a serum that isn't suitable for your skin type or your skin concerns and you could end up exacerbating whichever skin issues you're currently dealing with.
Fortunately, matching the right serums to your skin becomes so much easier when you have VouPre by your side. Read on as we talk you through some of the most popular serums we have available, along with which skin type and skin concerns they're best suited for.
To Hydrate and Revive the Feeling of Dry Skin: The Aqua Hydration Serum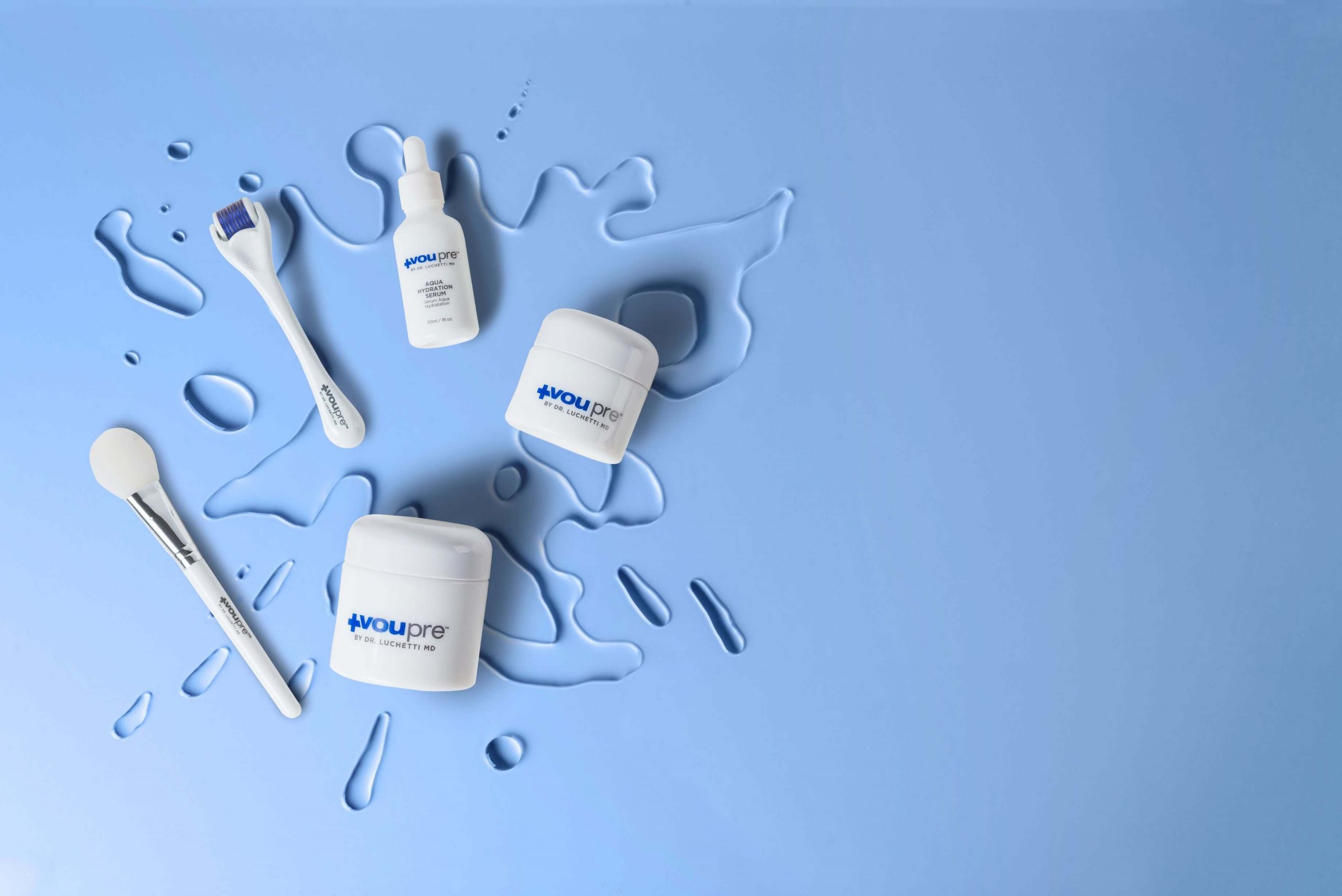 If your skin type is dry, then this means that your skin is struggling to retain moisture. Although it isn't too serious of a concern, dry skin can often feel uncomfortably tight and itchy. Roughness, redness, and flakiness are common too, which isn't a look that many people appreciate!
While a good moisturizer is a must when it comes to softening the feeling of dry skin, the right serum can help to provide a more intense form of hydration. This is what our Aqua Hydration Serum does best.
You'll find this serum in our Aqua Collection, which contains three formulas designed specifically to soothe and replenish the feeling of dryness. 
The Aqua Hydration Serum is loaded with humectants, which are ingredients that boast moisture-binding properties. This means that they can instantly plump up and refresh the look of skin cells. From sodium hyaluronate to glycerin to lactic acid, this serum will quickly quench thirsty skin.
However, binding moisture to the skin isn't all that this serum does. It also contains occlusive ingredients, in the form of plant oils, to help your skin retain all of that newly-gained moisture. These will form a fine film over the surface of your skin to slow down the rate at which moisture evaporates from the skin.
To Rebalance the Feeling of Oily Skin: The Cannabis Facial Serum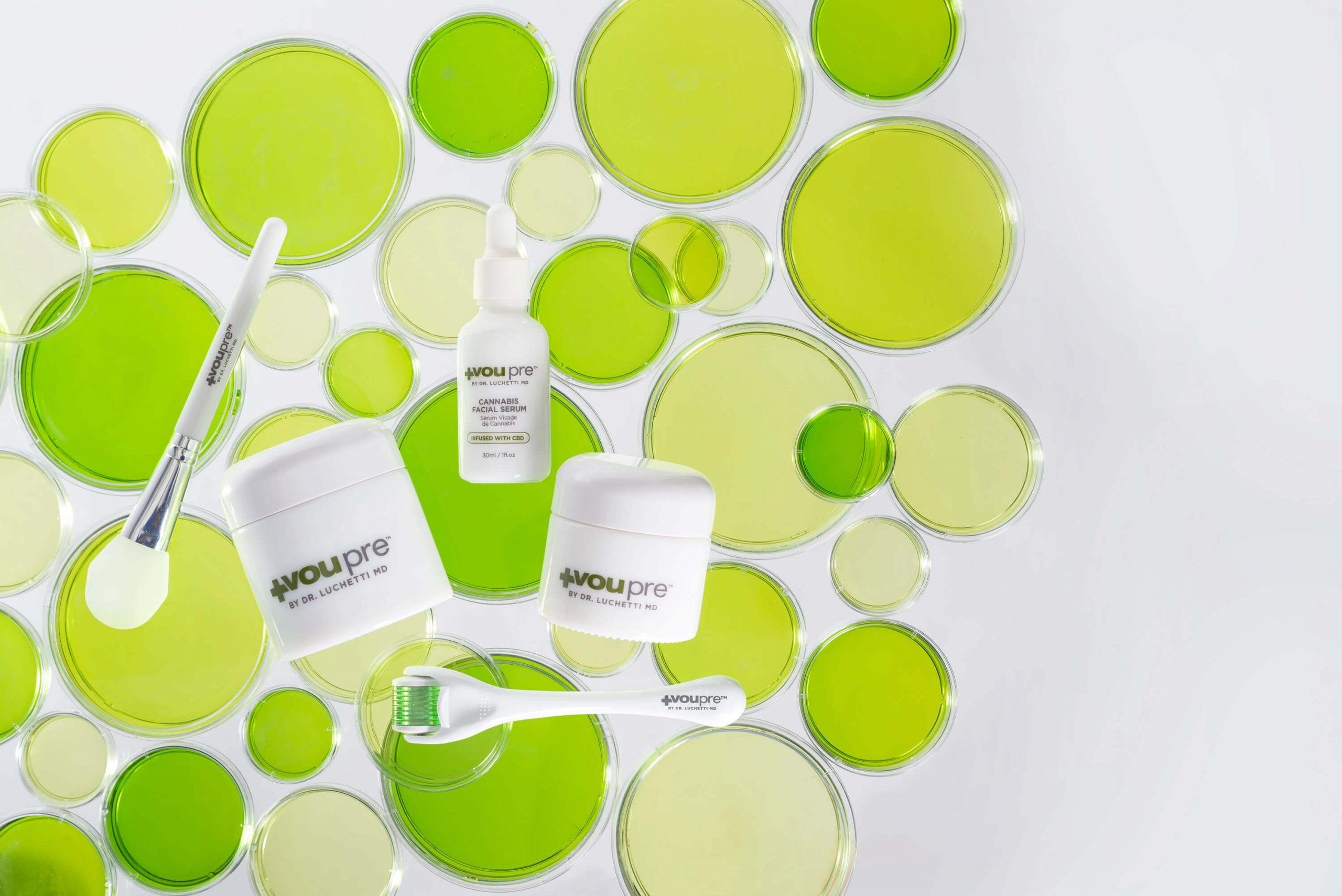 While dry skin sits at one end of the skin type scale, oily skin can be found at the other. Unlike dry skin, which doesn't produce enough sebum, those with an oily skin type produce too much. As a result, the skin takes on a greasy texture. Pores easily become clogged too. This means that those with oily skin usually experience frequent acne breakouts.
If you can relate, then you need a serum that can cut right through your oily complexion to rebalance how greasy your skin feels. For this, we'd recommend our Cannabis Facial Serum, which can be found in our Cannabis Collection. 
The star ingredient in this formula is hemp seed oil. However, don't worry, this oil isn't going to make your oily skin even greasier. Instead, hemp seed oil is non-comedogenic, meaning that it won't clog up your pores or weigh your skin down. Instead, hemp seed oil has been proven to minimize how oily the skin feels while also reducing the feeling of inflammation. As a result, this helps to prevent the look of acne breakouts.
These effects are enhanced by the lactic acid in this serum. Lactic acid is an alpha-hydroxy acid that's fantastic for keeping the pores clear of blockages. With clogged pores being a precursor to breakouts, this serum can really help to keep your complexion calm and pimple-free.
To Immediately Diminish the Visibility of Wrinkles: The Anti-Aging Rescue Solution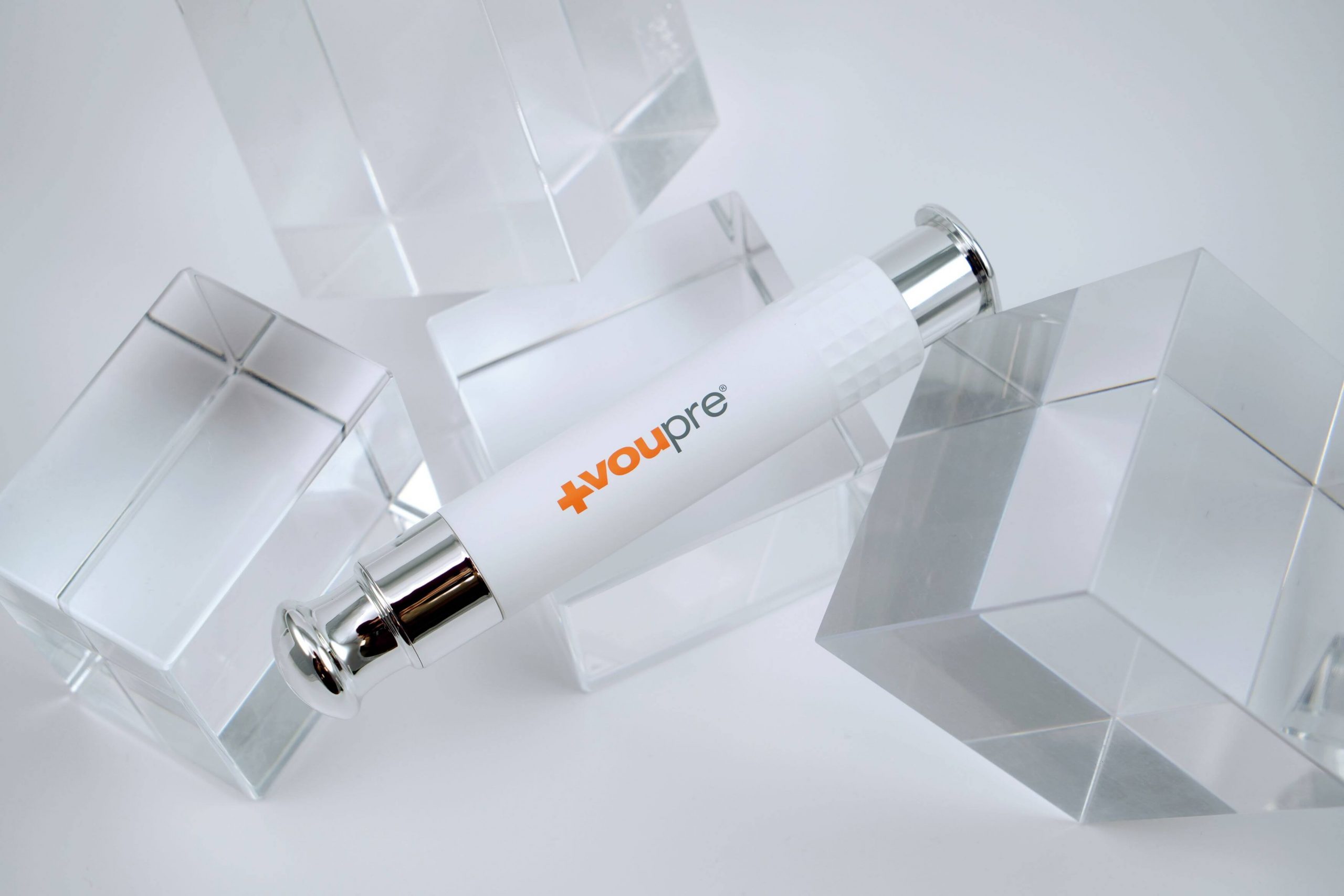 While some serums are designed for a specific skin type, others, like our Anti-Aging Rescue Solution, are formulated to target certain visible skin concerns. In this case, the appearance of fine lines and wrinkles.
Although an inevitable part of the aging process, no one likes to see their face spidered with creases. Sure, there are plenty of serums out there that can help to reduce the appearance of aging, but it often takes a couple of months for results to be noticeable. With most topical skincare products, it's a pretty slow slog. That's why this serum is such a gamechanger; it provides immediate results.
How? It all comes down to the advanced blend of ingredients in this concentrated solution. Between acetyl hexapeptide-8, DMAE, sodium hyaluronate, and grape seed extract, this formula plumps up the look of creased skin to smooth away the appearance of lines and folds.
What makes this serum even more appealing is its targeted applicator. You won't need to waste any product on the non-wrinkled areas of your face. Instead, aim the applicator over each individual wrinkle to ensure that the serum is absorbed by the parts of your skin that need it the most.
Can this serum be used by every skin type? The answer is yes. It contains several hydrating ingredients that are ideal for dry skin, yet it won't clog pores on oily skin.
To Brighten a Dull or Discolored Complexion: The Vita C Serum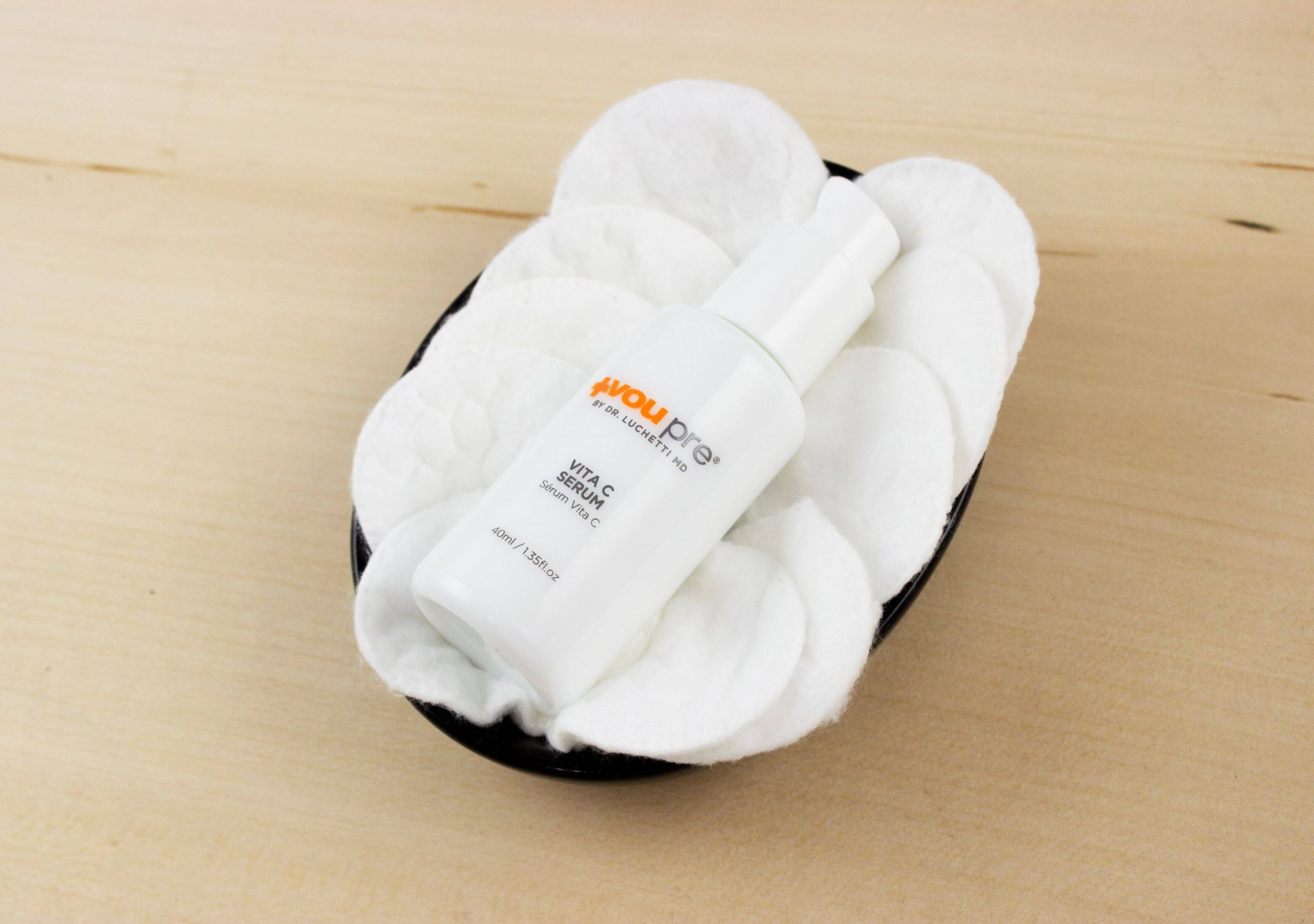 As a person ages, it's common for the skin to start looking dull and discolored. There are a couple of different factors that contribute to this. Firstly, cell turnover slows down with age. This causes dead skin cells to build up on the surface of the skin at a much faster rate, leading to a dull and rough appearance. The sun damage that you've experienced over the course of your life will have also accumulated by now, resulting in dark spots.
There are several ingredients out there that have been proven to help lighten the look of discoloration, but vitamin C is known for being one of the best. Studies show that vitamin C is extremely effective at reducing the look of overly pigmented skin. It also adds radiance to the complexion, giving the skin a glow. Even better, vitamin C works well with every skin type.
This is exactly why vitamin C serums are so highly recommended. Most formulas contain just one form of the antioxidant, but our Vita C Serum boasts two. It's also infused with vitamin A, which works synergistically with vitamin C to renew the complexion. You'll find a few plant oils in this serum too, including avocado, jojoba, olive, and coconut. Together, they'll help to keep your skin hydrated while the vitamins work their magic.
To Prevent the Appearance of Environmental Damage: The Perfecting Facial Serum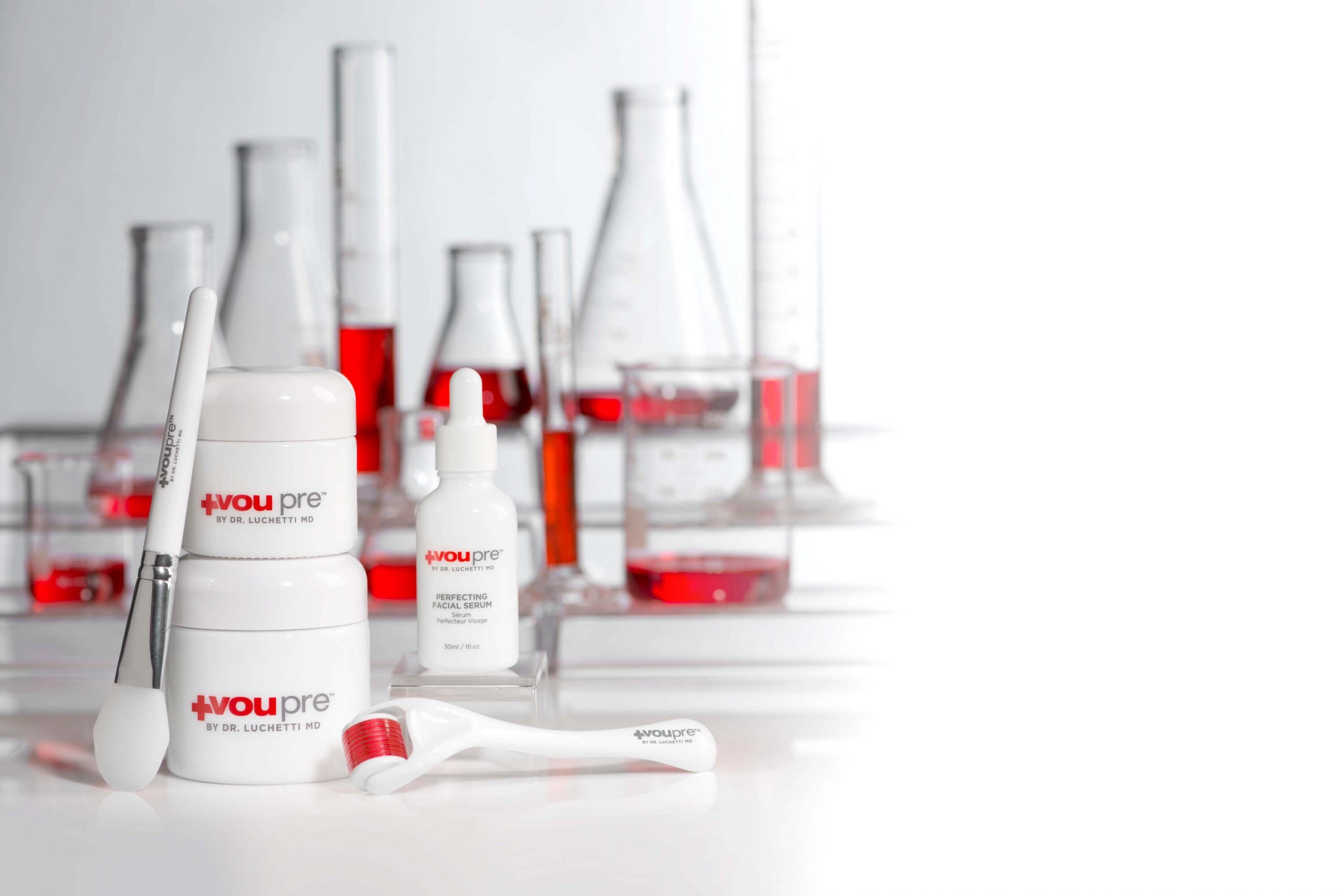 So far, we've focused on serums that help to repair the look of various visible skin concerns. However, it's also worth adding a serum into your skincare routine that's capable of preventing the appearance of these issues in the first place. This is where our Perfecting Facial Serum, which can be found in our Thermal Collection, comes in.
This serum is all about pampering the skin with potent antioxidants. It makes use of grape stem cells, which are a fantastic source of complexion-protecting polyphenols. It's also packed with a number of other antioxidant-rich plant extracts, including lilac, hawthorn berry, and apple.
While antioxidants are vital when it comes to keeping the skin feeling protected against environmental damage, peptides play a significant role in this too. Peptides will help your skin barrier to feel supported, stronger, and more resilient, which is why you'll find a multi-peptide blend in this serum.
This serum can be used as a standalone product, but it can also be combined with our Detoxifying Thermal Mask. Apply it over the top of the mask to intensify the mask's heating effects while enhancing ingredient penetration. The two really are the perfect pair!
To Fade the Look of Crow's Feet and Tired Eyes: The Advanced Gold Eye Serum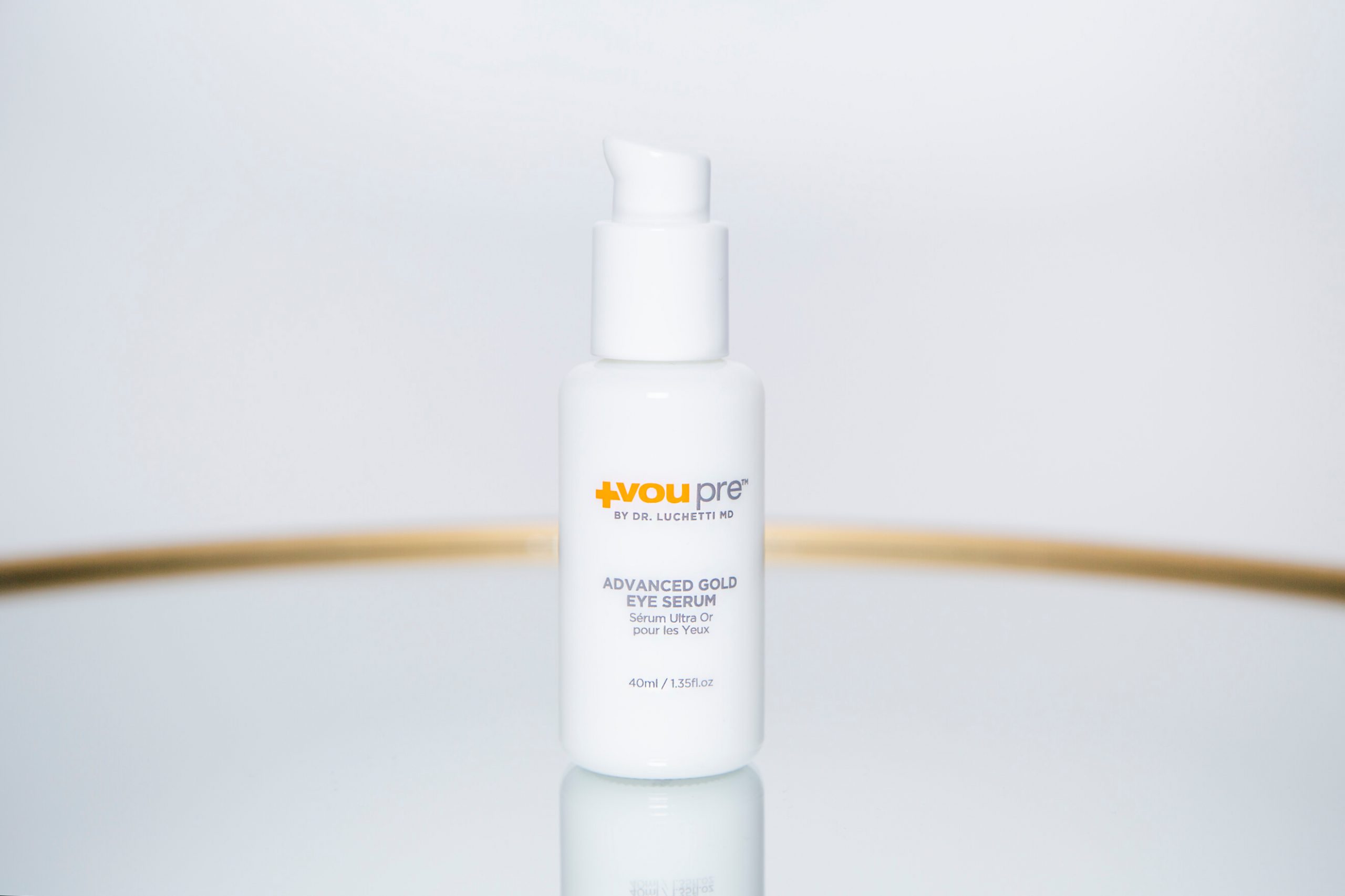 While many facial serums can be used around the eyes too, the eye area often experiences its own unique problems. The skin here is much thinner than the skin on the rest of your face. This means that it dries out much faster, while also being more prone to fine lines and wrinkles.
If you've been noticing the appearance of crow's feet or other creases around your eyes, then the VouPre Advanced Gold Eye Serum is the perfect way to tighten and perk up the look of your eye area. It's a lightweight, silky formula that gets to work quickly, smoothing away the visibility of creases while brightening the complexion.
This formula is packed with peptides, which the thin skin around the eyes greatly benefits from. It's also loaded with antioxidant-rich botanicals, plus a few vitamins. It contains licorice root extract too, which is a great ingredient for brightening the look of shadows or dark circles underneath the eyes.
As you can tell from the name of this product, gold is another ingredient used in this serum. It may seem like an overly extravagant addition, but gold has been revered for its beautifying properties since ancient times. It helps to reduce the appearance of skin damage while also giving the skin a beautiful radiance. It's ideal for a tired-looking eye area!
How Many Serums Should Your Skincare Routine Contain?
If you're as crazy about serums as we are, then chances are that you've now spotted a few of our formulas that would work well in your skincare routine. However, how many serums should you actually be using at one time?
There isn't a definitive answer to this, but most dermatologists recommend using no more than two or three serums in a single skincare routine. Once you start applying more than this, then you reduce how efficiently your skin will be able to absorb the ingredients. Many will end up diluting each other. You also run the risk of combining active ingredients that don't play well together.
Of course, this doesn't mean that you have to use the same serums morning and night. Pick two or three for your morning routine and another two or three for your evening routine and you'll still be able to enjoy the vast array of benefits that all of these serum formulas can provide.
Choosing the Best Serums for Your Skin Type and Concerns
With serums being such a popular skincare product, there is so much choice out there. At first, this can seem a little overwhelming. However, it also means that you should have no problems when it comes to picking formulas that not only suit your skin type, but also target the main visible skin concerns that you've been dealing with.
Click here to explore more bestselling skincare products from VouPre.