7 Natural Ways to Shrink the Appearance of Pores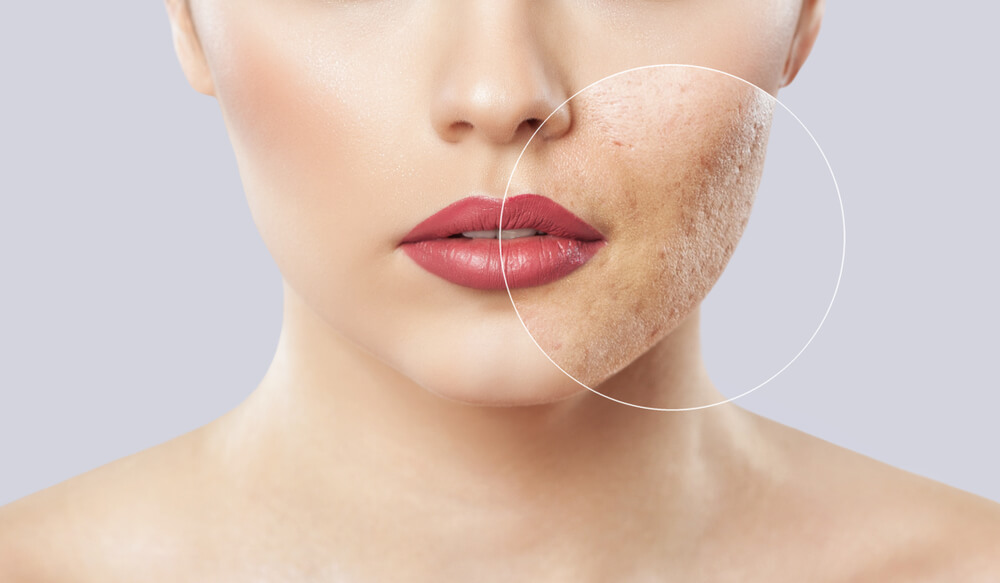 Hate how your pores always seem to look so large and noticeable?
Let's start with the bad news – it is, unfortunately, not possible to shrink pores. Pore size is determined by a number of factors that you have absolutely no control over, such as genetics and age. Your pore size is what it is and there's nothing that can be done to change this.
However, while you may not be able to shrink pores, it's definitely possible to reduce the appearance of your pores. Sure, they'll remain the same size, but they'll look much smaller and lighter, making them barely visible. 
How can you do this? Read on as VouPre shares seven ways to minimize the appearance of your pores.
1. Keep Your Skin Clean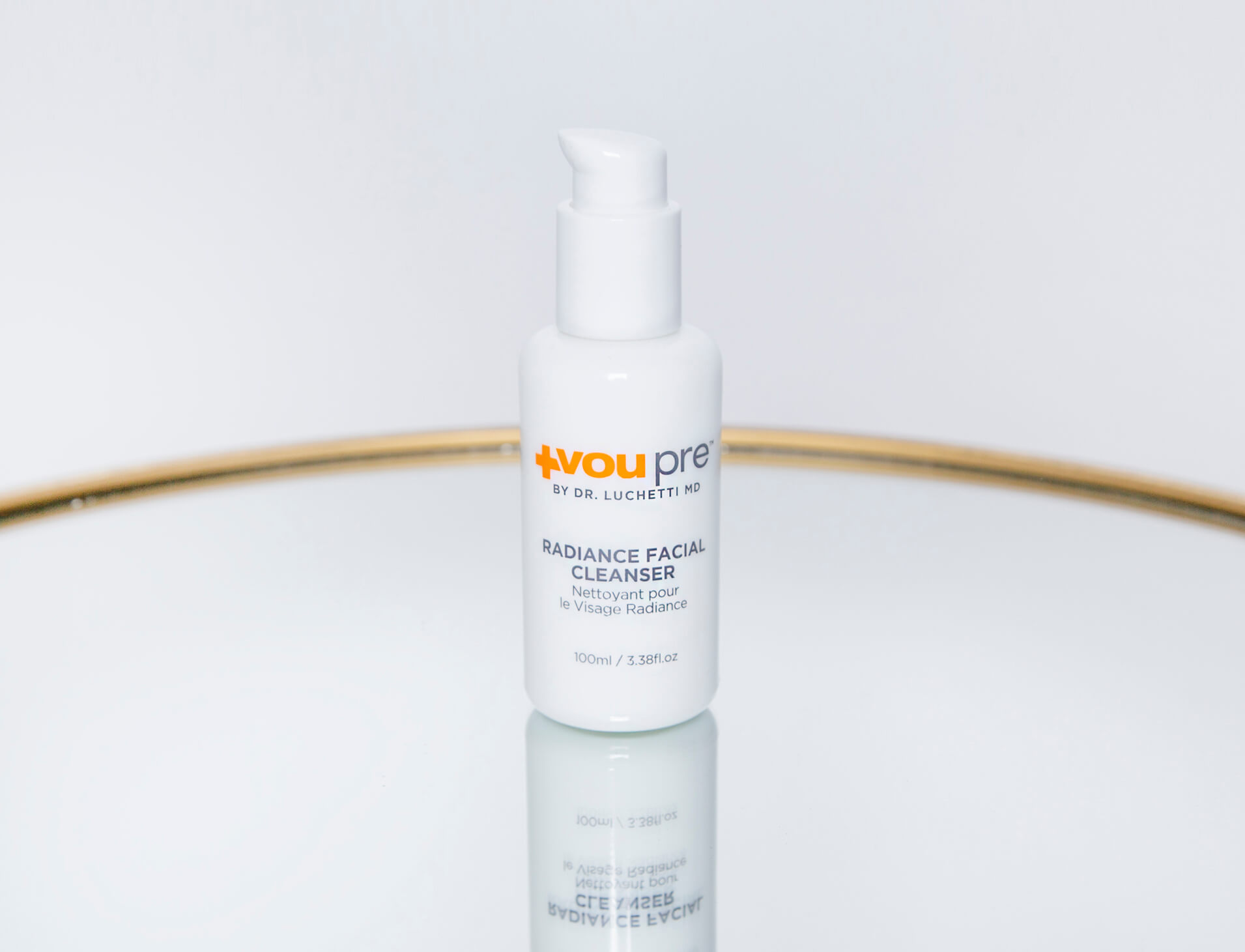 One of the reasons why pores can look large is due to the buildup of impurities. When dirt, oil, and dead skin cells settle into pore openings, they form a plug that takes on a dark color. Each plug will stretch out the pore that it's in. Therefore, rather than your skin looking even and smooth, those dark plugs will show up as small dots in very noticeable pores.
The best way to remove those blockages from your pores is through exfoliation, which we'll talk about in more detail soon. However, it would also make sense to prevent those blockages from forming in the first place, and this is where daily cleansing comes in.
Ideally, you should be cleansing your skin twice a day. However, if you only plan on cleansing once, then do so in the evenings. This way, you'll be able to remove all of the dirt and oil that has built up on your skin over the course of the day. Go to bed with all of that present and your pores will look even larger in the morning.
With that said, you need to be clever about the cleanser that you use. Anything too harsh could end up damaging your skin, resulting in your pore openings looking even looser. Go with a gentle formula instead, such as the VouPre Radiance Facial Cleanser. Infused with proteins and vitamin E, this cleanser will thoroughly clear away the dirt and oil from the surface of your skin to leave your skin looking soft and smooth.
2. Exfoliate to Clear Out Your Pores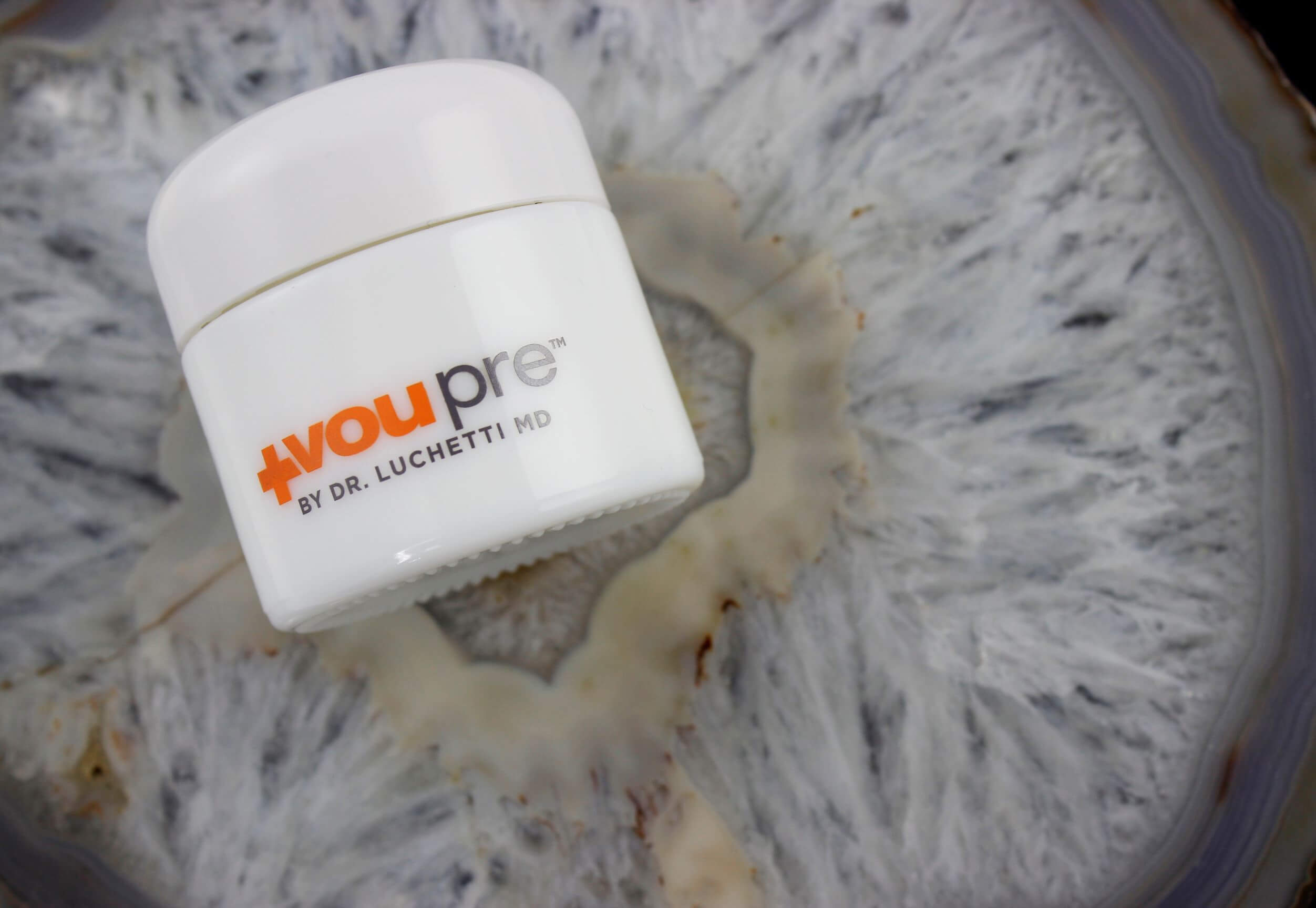 Cleansing twice a day will go a long way in preventing dark plugs from forming in your pores. However, sometimes, despite your best efforts, those dreaded plugs will still form. While you may not be able to shrink pores, experts would agree that exfoliating offers the next best thing!
Exfoliation essentially gives the skin a deeper and more thorough cleanse. This is why it should only be done once or twice a week, rather than once or twice a day.
Just like when choosing a cleanser, make sure that the exfoliant you pick is gentle. Ideally, avoid harsh scrubs since these will only tug at your pores and expand them even further. Potent acids can be detrimental too, causing irritation that leaves the pores looking inflamed.
What's the solution? The VouPre Deep Renewal Facial Peel. Inspired by a professional chemical peel, which is one of the best ways to shrink the appearance of pores, this exfoliant is gentle yet extremely effective. It's a fantastic formula for eradicating the look of enlarged pores. At the same time, it will lighten the visibility of discoloration while brightening the overall complexion.
3. Use Heat and Cold to Your Advantage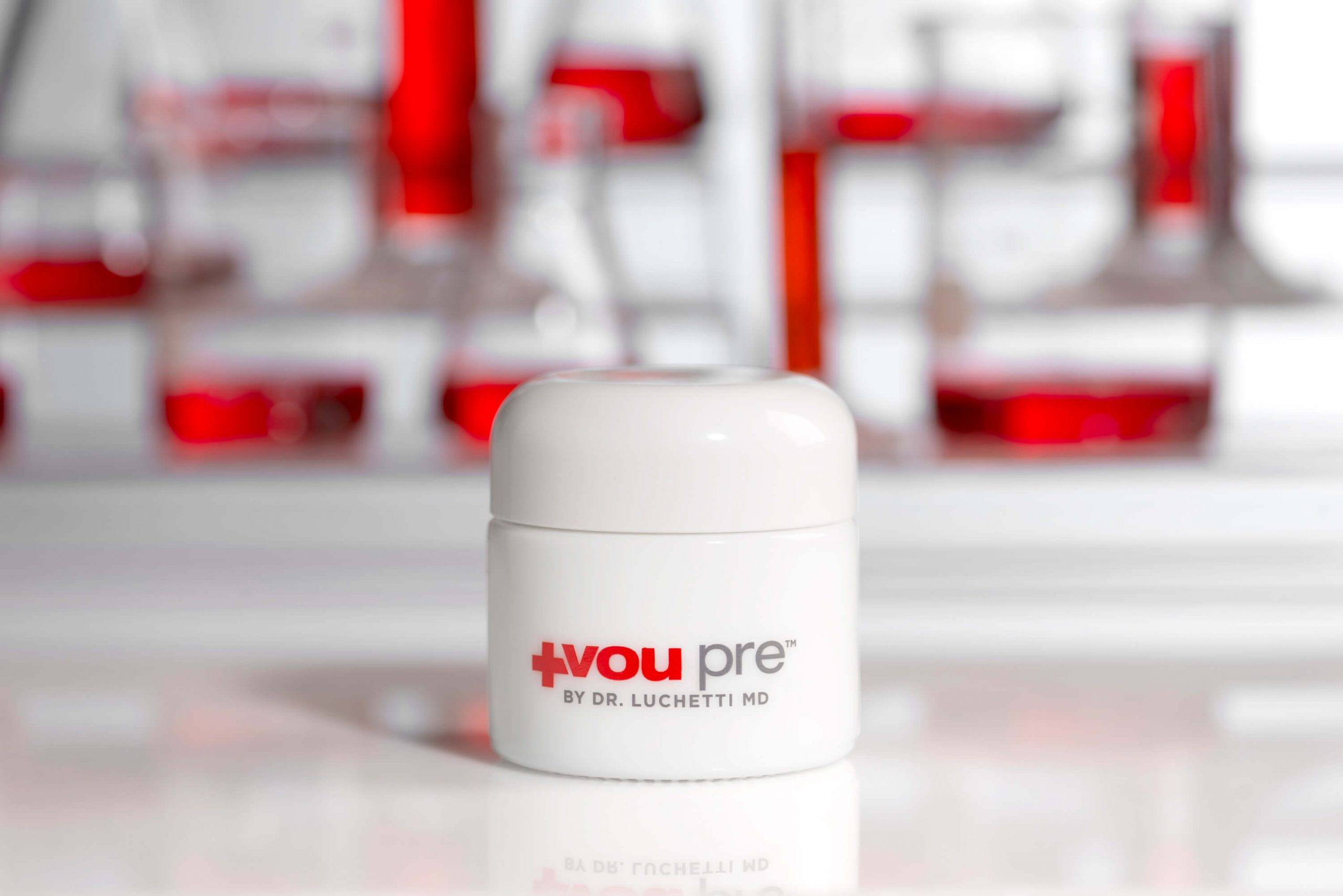 Although it's not possible to shrink pores, different temperatures can have an effect on how large or small they look. In warm temperatures, pore openings dilate, which makes them look bigger. On the other hand, cold temperatures cause them to constrict, making them appear smaller and tighter.
How can you use this to your advantage?
Let's start with heat. You may think that heat is best avoided in order to keep your pore openings constricted, but that's not always the case. When you're cleansing and exfoliating, you want your pore openings to dilate. This way, any blockages within will be able to make their way out so much more easily, giving you a more thorough cleanse. 
The VouPre Detoxifying Thermal Mask makes the most of this. This unique mask gently heats up as it's applied to the skin. This leaves the pore openings feeling relaxed and looser. As a result, the kaolin in this mask is able to effectively absorb oil and impurities, while the vitamins and antioxidant-rich botanicals can then effortlessly soak into those blockage-free pores.
So, what about the cold?
Well, once you've removed all of those impurities from your pores, cold temperatures can be beneficial when it comes to constricting those pore openings once again. One way to give your skin a little chill is by storing some of your skincare products in the fridge. From your serums to your creams, this will not only expose your skin to cold temperatures but it can also often help to extend the shelf life of your skincare products!
4. Seek Out Skincare Ingredients That Plump and Tighten the Complexion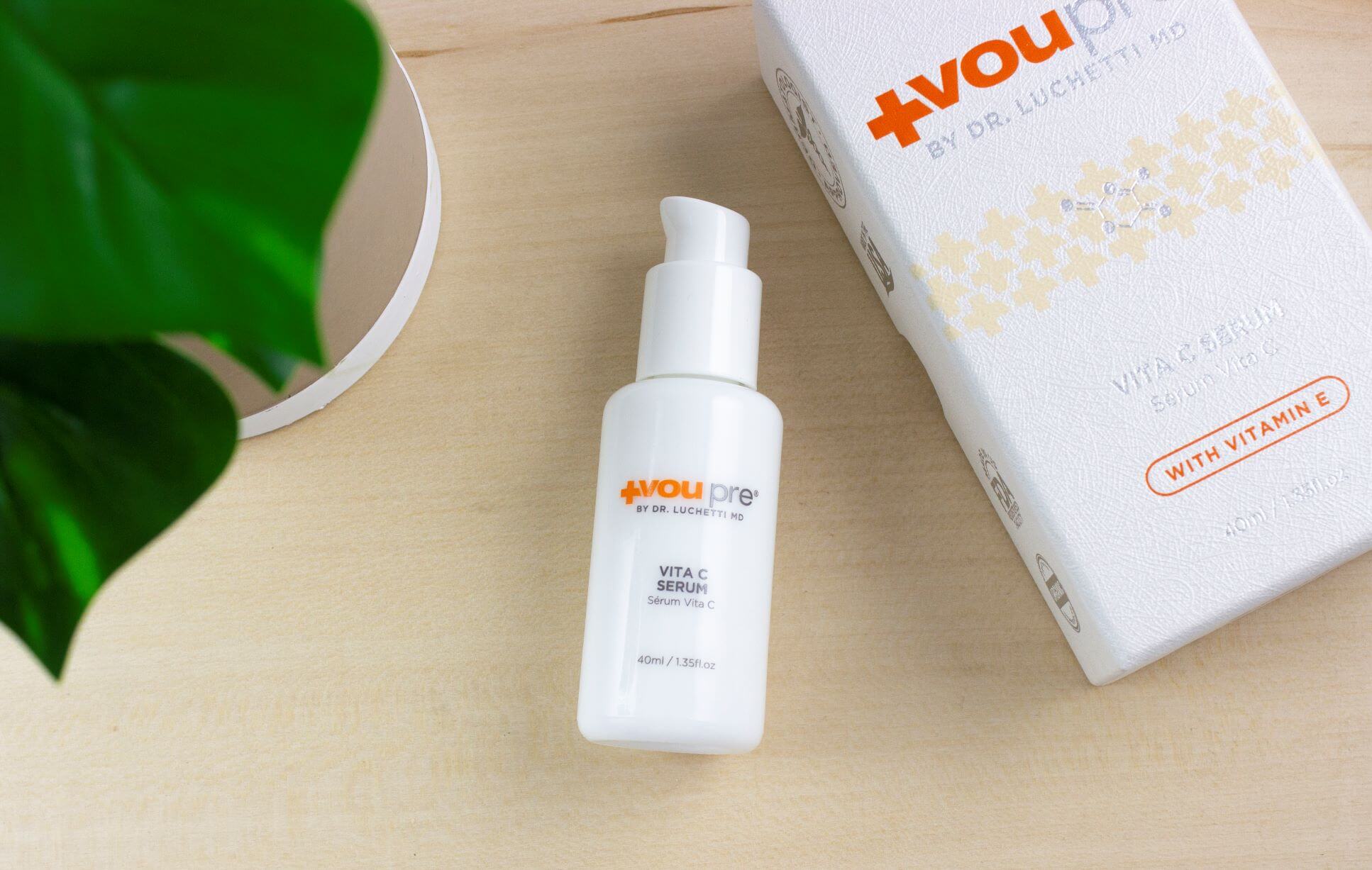 While pore blockages are one of the primary causes of enlarged pores, aging is another. As the skin ages, the protein fibers that give the skin its structure and volume start to decline. This is why the skin takes on a looser and more wrinkled look as the years progress.
Unfortunately, those protein fibers are also what keep your pores tight. As you age and your skin begins to sag, your pores will also start to droop. This will leave them looking much larger.
Although you can't literally stop the clock, there are plenty of skincare ingredients out there that are capable of reversing and preventing the visible effects of skin aging. By firming and plumping the look of your skin, these ingredients will also have your pores looking tighter and smaller once again.
Which ingredients do this best?
Vitamin C is one. Studies confirm that this antioxidant can significantly improve the appearance of skin texture and enlarged pores. Vitamin A has similar effects, with both of these vitamins providing even more prowess when they're combined with other antioxidants. 
That's why the VouPre Vita C Serum blends vitamins A and C with grape stem cells, vitamin E, and a number of antioxidant-rich plant extracts. Together, they'll lift and even out the look and feel of your skin. They may not literally shrink pores but this is the perfect combination for making pores look smaller and less obvious.
5. Protect Your Skin From UV Rays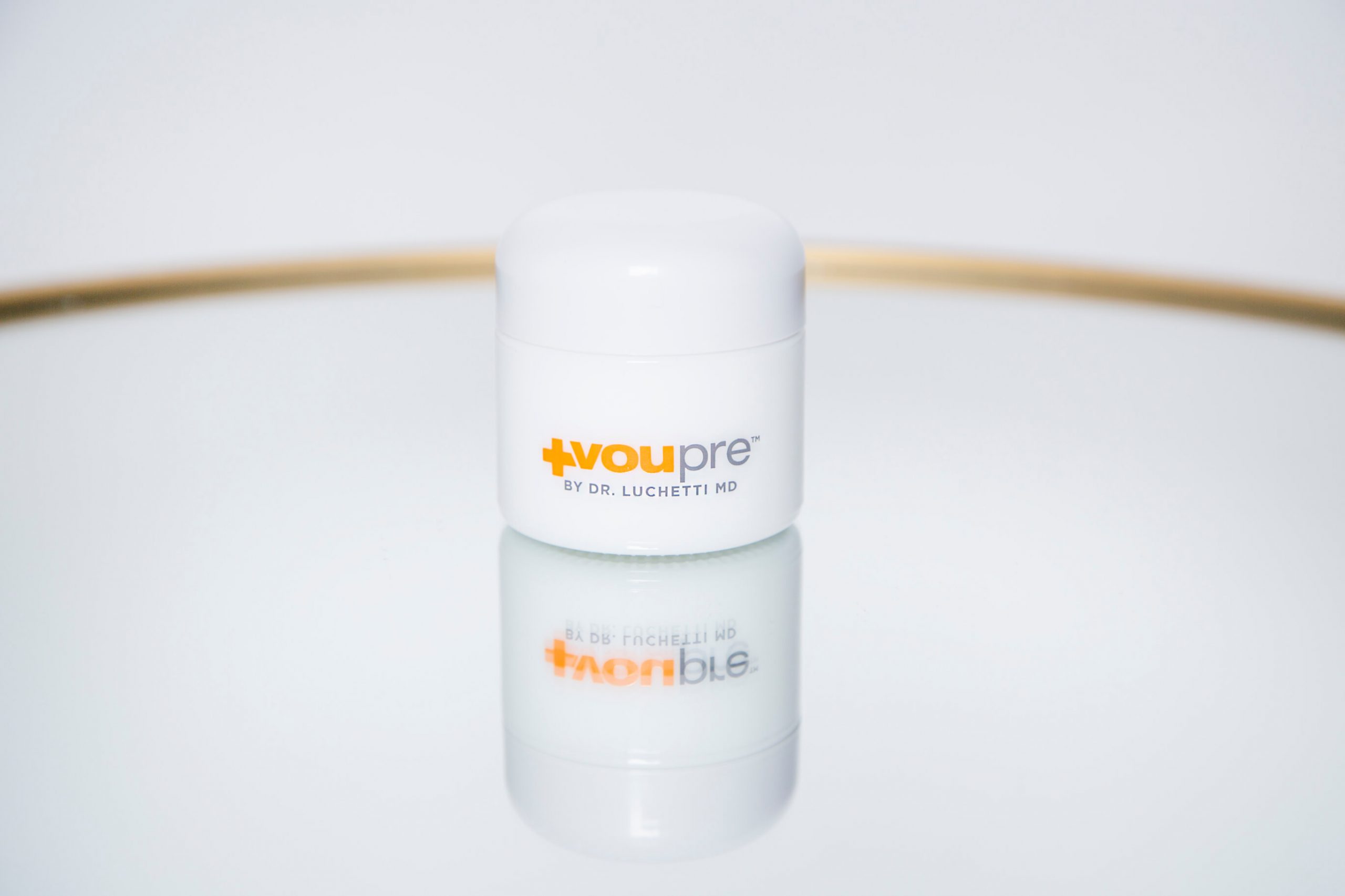 As we mentioned earlier, protein degradation in the skin quickly leads to droopy and saggy pores. The natural aging process contributes to this to some extent, but UV rays are actually the primary cause of skin aging. Therefore, if you want to keep your complexion clear and your pores looking small, sun protection is a must.
A good sunscreen can be hard to find, which is why the VouPre Age Defense Cream SPF 30 is such a hit. This formula not only deeply moisturizes the skin, but also offers broad-spectrum SPF 30 protection. It contains a number of antioxidant-rich ingredients as well, including green tea extract. These will work to reduce the visibility of any existing signs of aging and sun damage on your skin.
By keeping your skin covered with sunscreen throughout the year, you'll be able to improve and maintain how tight and elastic your pore openings look.
6. Give Microneedling a Try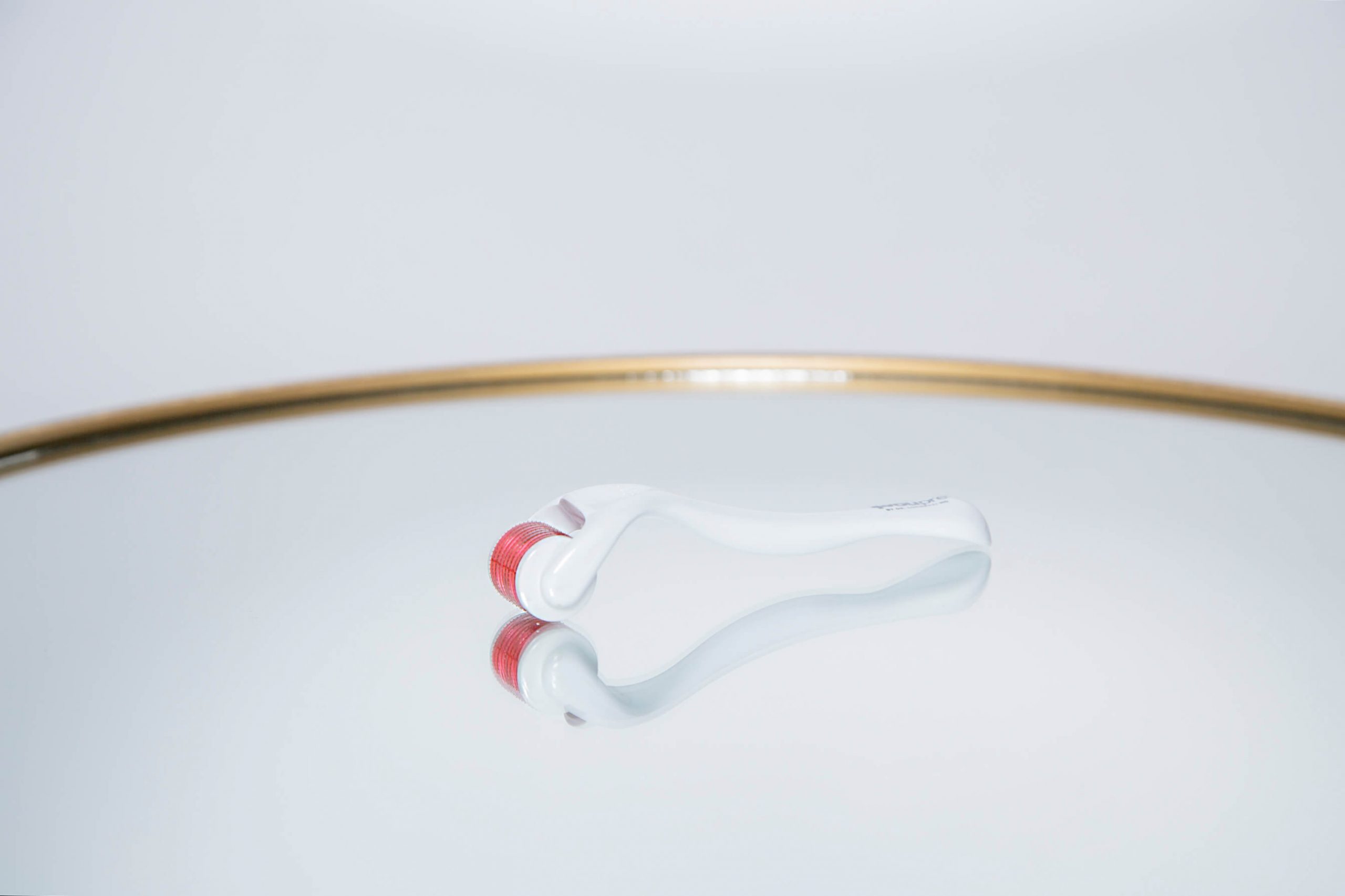 There are a number of professional treatments out there that are capable of shrinking the appearance of pores, but microneedling is one of the best. What makes this one even more appealing is that there are now so many safe at-home microneedling tools available. This enables you to give your skin the treatment it needs without having to pay regular visits to your nearest med spa.
How does microneedling help?
It gives the skin a tighter and smoother feel, essentially countering the appearance of sagging that comes with age. As a result, this then tightens up the look of the pores. 
While you'll likely notice a minor improvement after your initial session, it takes at least four to six treatments for the pores to look significantly smaller. Again, this makes it so convenient to have a derma roller, aka a microneedling device, that you can use at home.
Want to treat your skin to the benefits of microneedling? Each of the VouPre collections comes with a derma roller, enabling you to make the most of each skincare product while reducing the appearance of pore size.
7. Turn to LED Light Therapy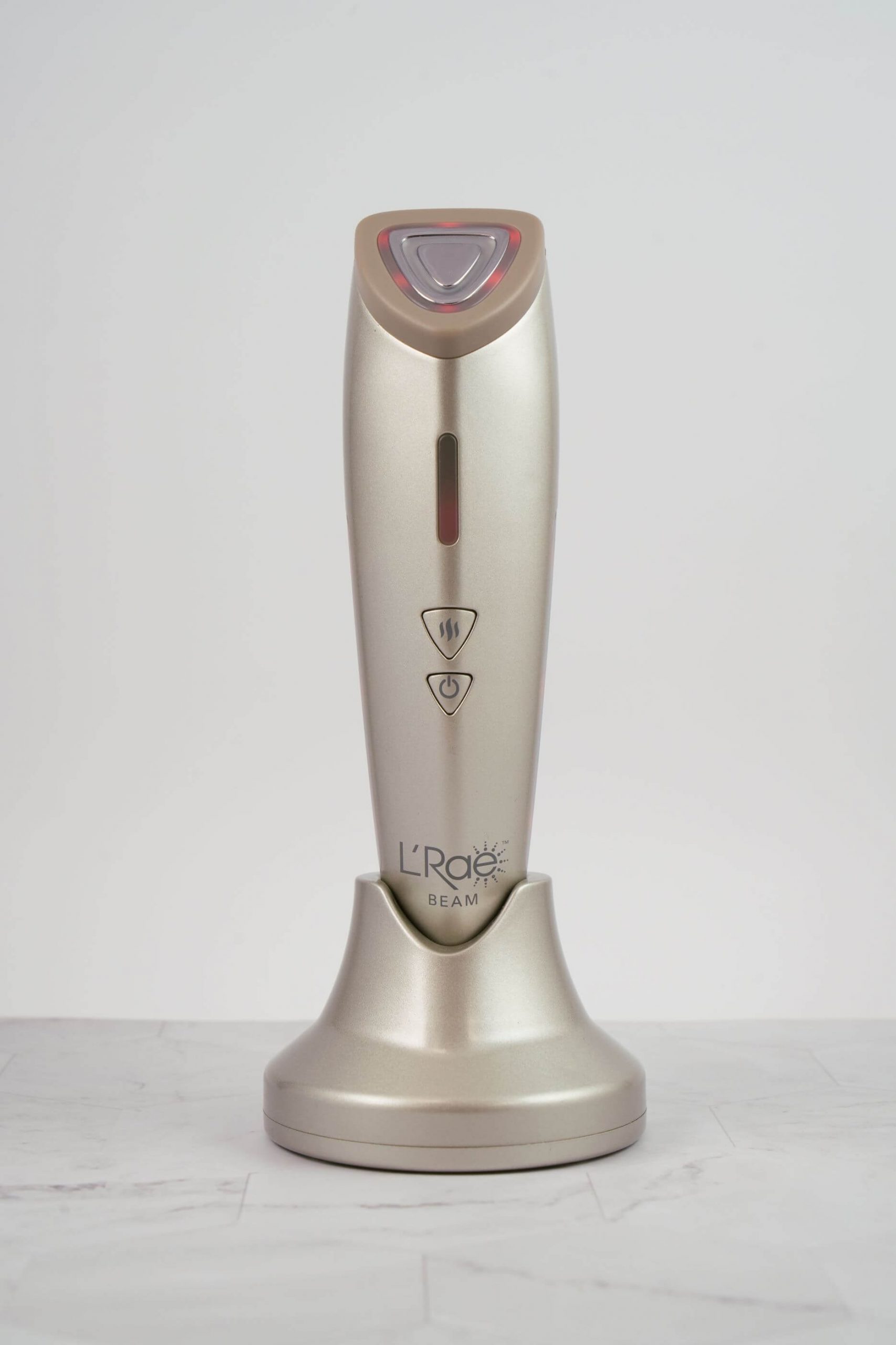 LED light therapy is another treatment that was traditionally only carried out at professional establishments but can now be easily accessed at home. From LED masks to handheld devices, at-home LED light therapy tools are more popular than ever, especially among those who are trying to shrink pores.
Most LED light therapy devices come with just one or two modes. Red and blue are what you need for enlarged pores, so find one that, ideally, offers both. Red helps to firm and tighten the look of the skin, and therefore also the appearance of the pores, while blue soothes the complexion and reduces the look of inflammation in the pores.
You'll find both red and blue modes in the VouPre L'Rae Beam. However, this device takes things even further…
The red mode is combined with radio frequency electrodes. Research shows that radio frequency is extremely effective in reducing the look of pore size. Coupled with the red LED light, you'll notice results so much sooner!
Even better, this device offers a purple mode too. This combines the benefits of red and blue, making it ideal for people who want to shrink pores.
Summary
People are often disappointed when they realize that there's nothing that they can do to actually shrink pores. However, that doesn't mean that you have to deal with dark and enlarged pores forever. Follow the tips above and you'll be able to reduce the appearance of your pores to such an extent that you'd need a magnifying glass to be able to see them!
Click here to check out more bestselling skincare products from VouPre.