Skincare for Busy Lifestyles: Time-Saving Tips for Radiant Skin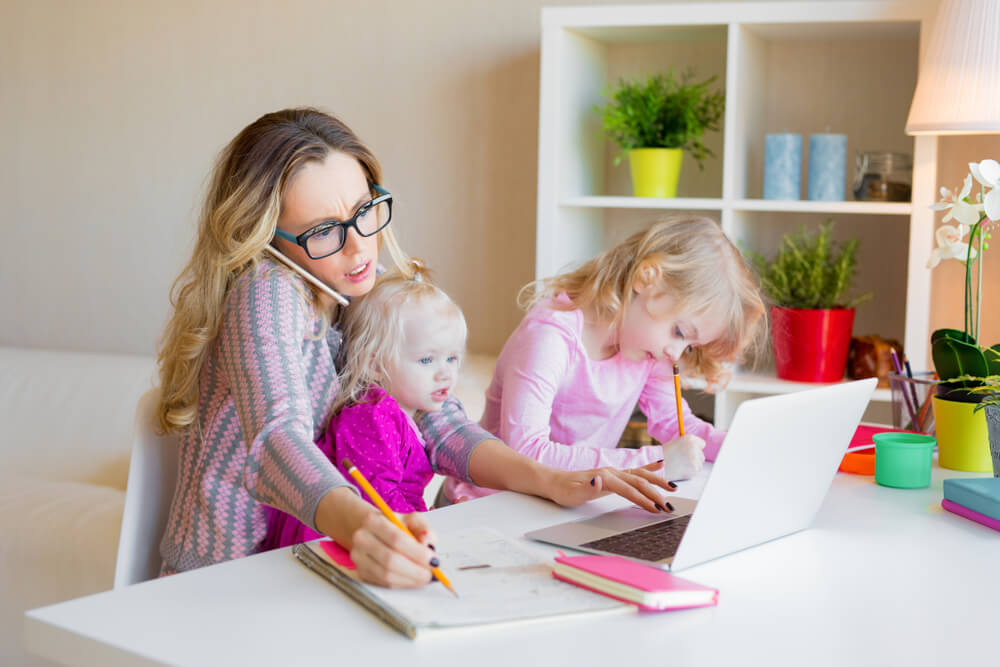 Do you often struggle to find the time to give your skin the love and care that it needs? Whether this may be because of a jam-packed work schedule, young children, or whatever else you may have going on, it's easy to let skincare slide when there's so much else clamoring for your attention.
However, skincare doesn't need to take hours. Instead, it can be as quick and simple as you need it to be. Keep reading as VouPre shares some time-saving tips that'll have you rocking radiant skin in no time, no matter how busy you may be.
Moisturize and Protect at the Same Time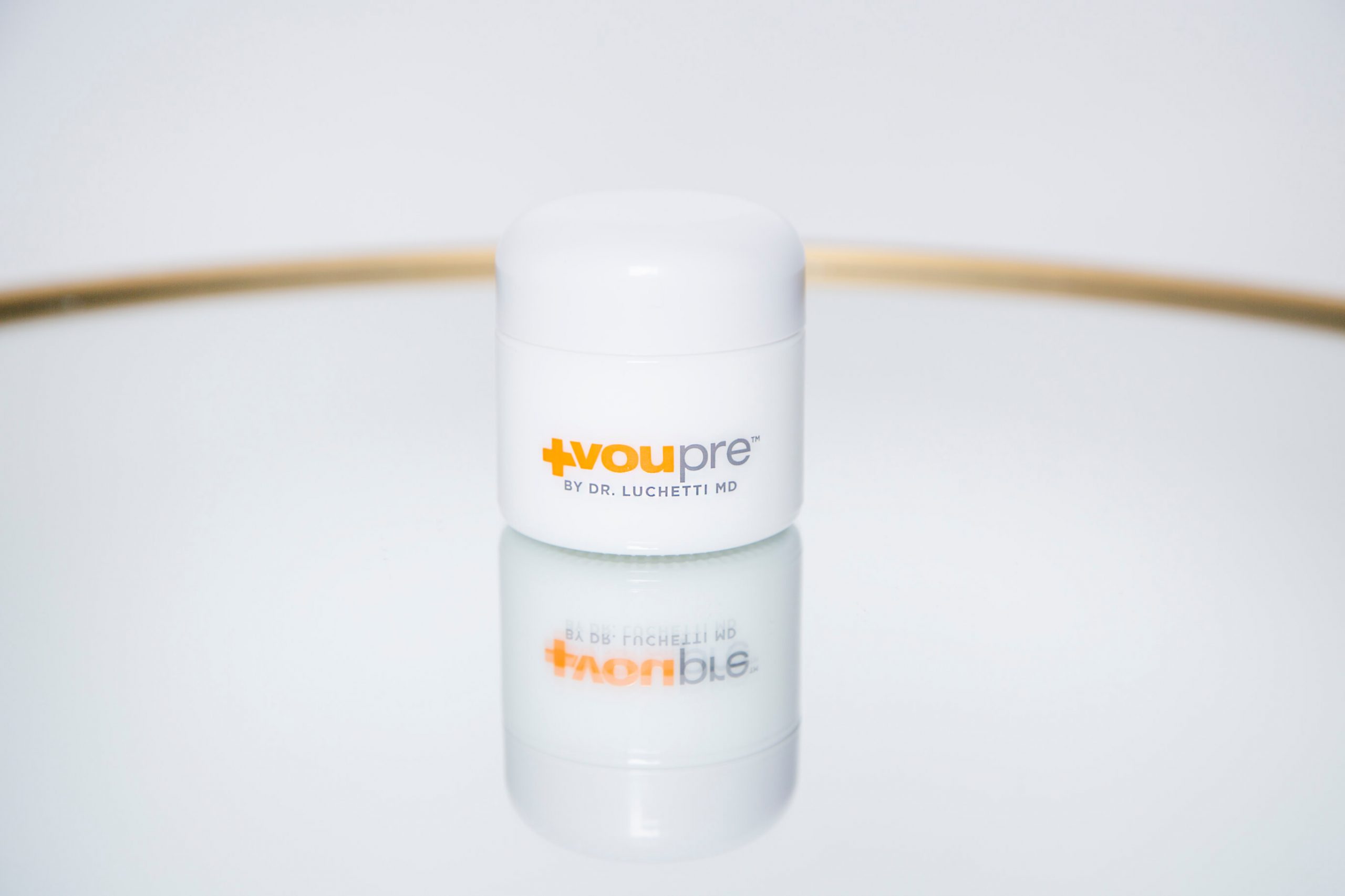 If you want radiant skin, two of the most important aspects for your skincare routine to focus on are moisturizing and sun protection. 
Moisturizing serves two purposes. It gives the skin a dose of hydration while also sealing off the surface of the skin, basically mimicking the role of the skin's natural barrier. This helps to lock all of that newly-applied hydration into the skin. This ensures that the skin cells have access to all of the moisture that they need, enabling them to function optimally.
Meanwhile, sun protection is even more important. Not only are the sun's UV rays responsible for up to 80% of visible facial aging, but they can also lead to the development of skin cancer, which can have implications far more serious than cosmetic concerns.
This is why both moisturizing the skin and protecting it from the sun are essential steps in every skincare routine. No matter how busy you may be, both steps need to be prioritized.
However, there's a way to save time with this…
Rather than moisturizing with a face cream and then layering sunscreen over the top, find one product that can do both jobs, like the VouPre Age Defense Cream SPF 30. With vitamin E and aloe vera extract, this moisturizer feels hydrating and incredibly soothing. It contains vitamin A and green tea extract too, both of which offer antioxidant properties that help to tackle the appearance of aging. At the same time, this cream also provides broad-spectrum SPF 30 UV protection, making it a great alternative to your regular sunscreen.
Multitask While You Mask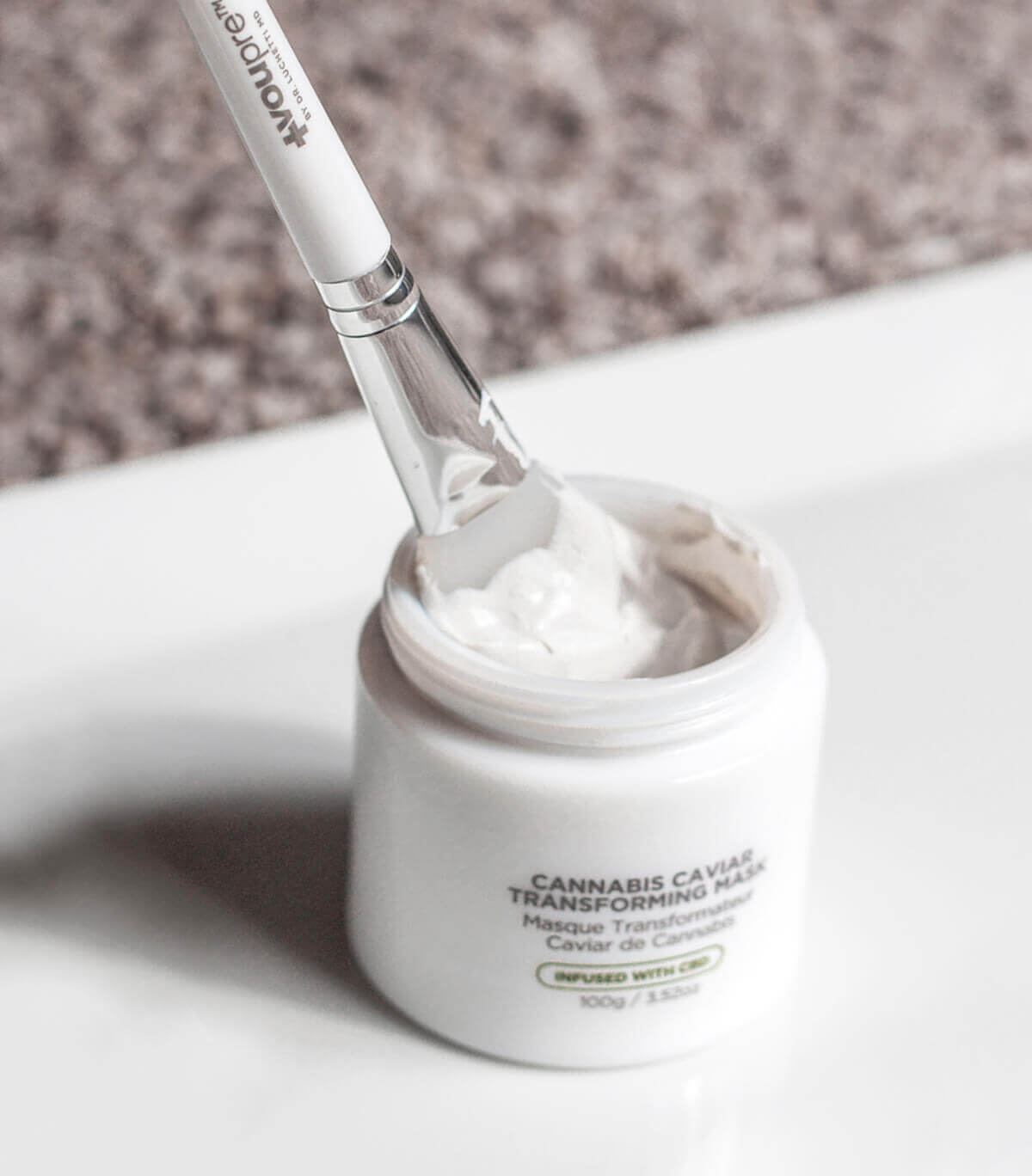 Although they don't need to, and shouldn't, be used daily, face masks can take up a serious chunk of time. Most masks need to be left on the skin for 10-20 minutes. If you've been extremely busy lately, then chances are that you don't have this much time to spare.
Of course, face masks aren't an essential part of skincare. However, neglecting them completely would be a shame, especially if you're trying to achieve radiant skin. Face masks are loaded with powerful active ingredients in high concentrations. This means that they're capable of producing some major changes in your complexion.
So, what's the solution? It's easy. Find a mask that will enable you to multitask while it's working its magic. 
Take the VouPre Cannabis Caviar Transforming Mask, for example. It's a clay mask, featuring both bentonite and kaolin. Once it's applied to the skin, it needs to be left on for 10 minutes. 
However, you don't need to sit around and do nothing during this time. Instead, set a timer and give yourself 10 minutes to be as productive as possible. Whether this means replying to that backlog of work emails, tidying up after your kids, or chopping some vegetables to get ahead on your meal prep, having a 10-minute time limit may even motivate you to get things done even faster!
Overnight Masks Can Give You Radiant Skin in the Morning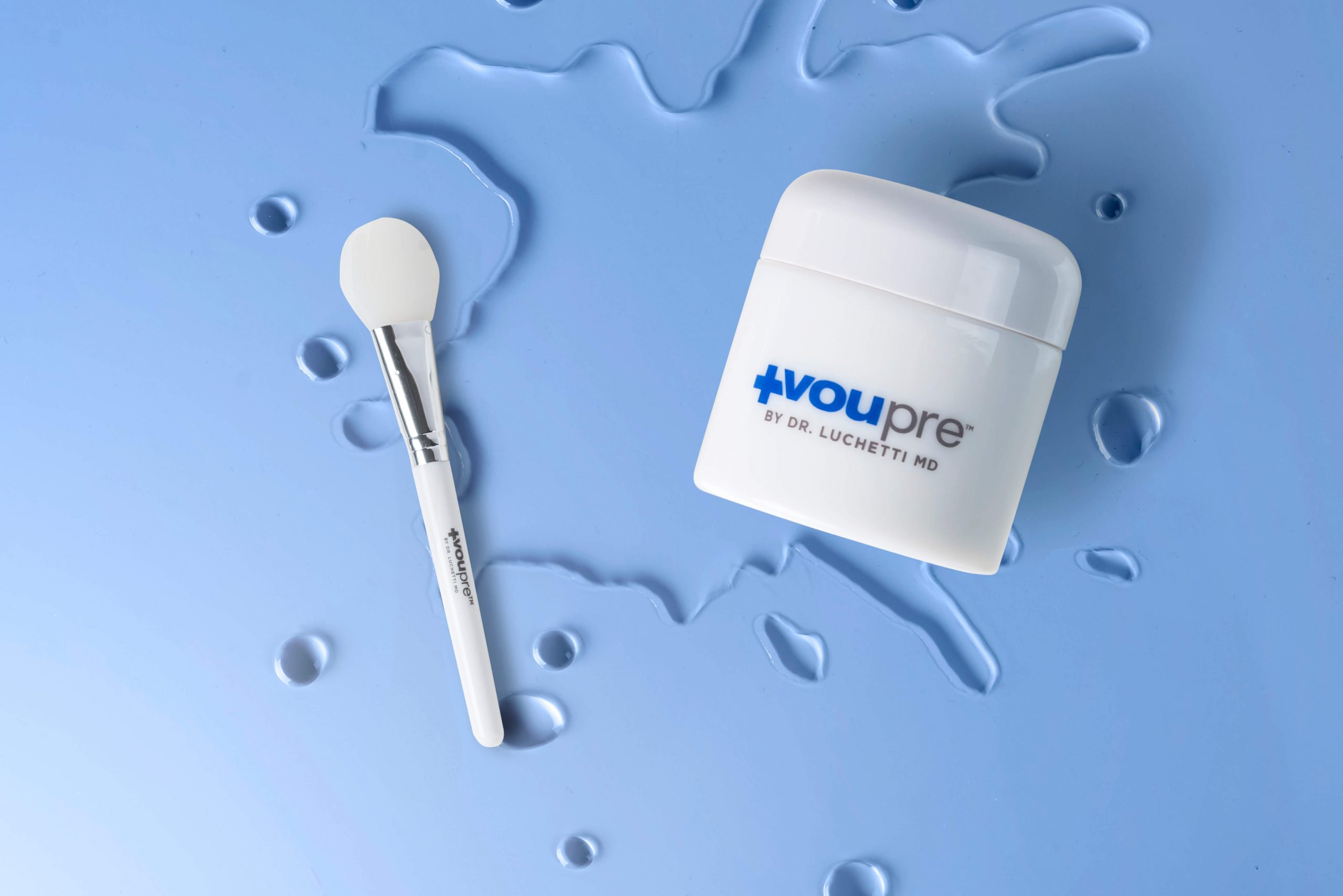 Another way to make the most of face masks without having to waste any precious time is to give overnight masks a try. Rather than rinsing it off after 10-20 minutes, these masks are designed to be left on the skin while you sleep. Some need to be rinsed off in the morning but others, like the VouPre Aqua Melting Mask, don't have this requirement. 
Instead, our leave-on mask can simply be applied to the skin and then left there. With peptides, several super-hydrating ingredients, and a long list of plant extracts, this exquisite mask will leave you with beautifully radiant skin.
Buy Skincare Sets Instead of Individual Products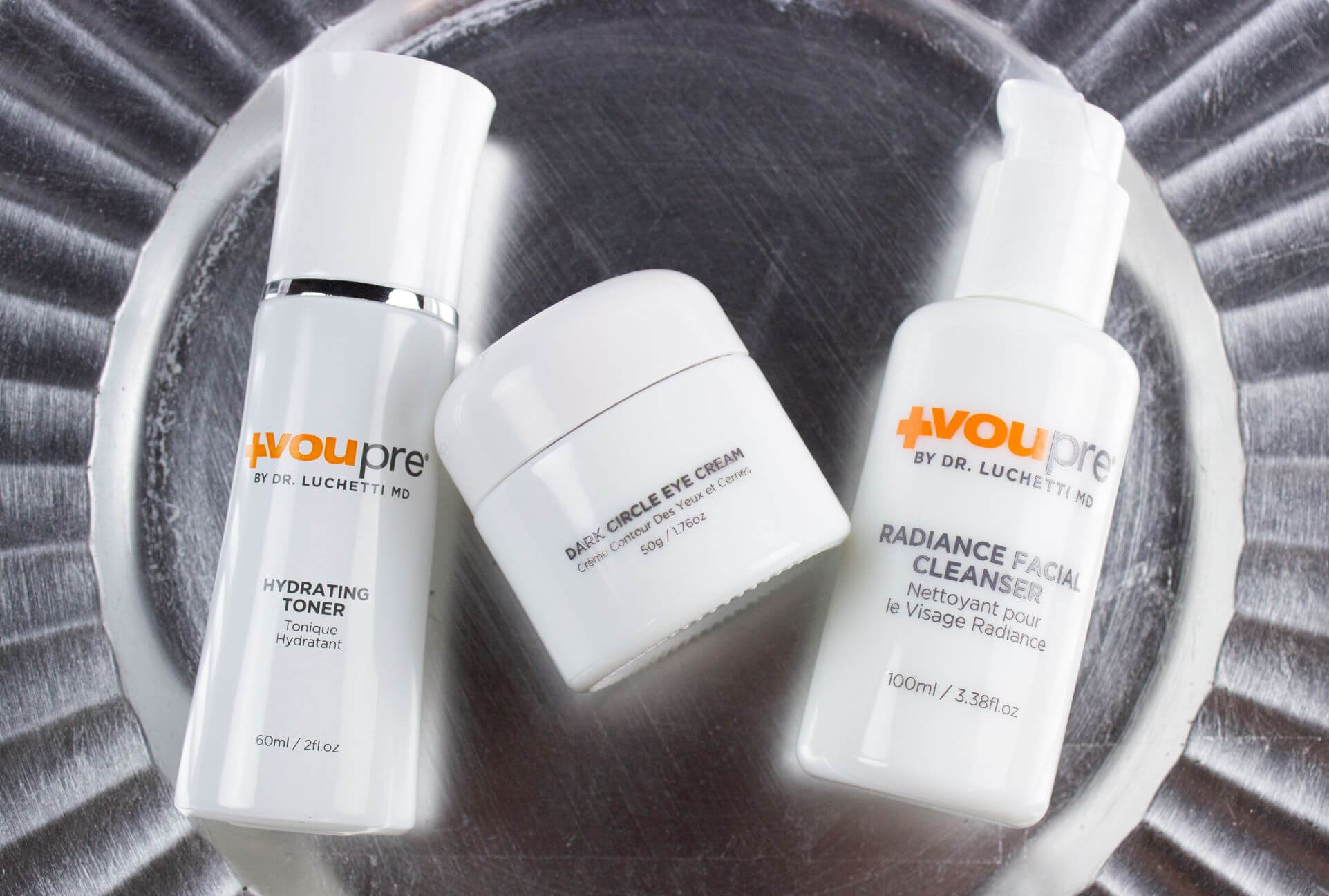 It's not just physically carrying out your skincare routine that takes time. Doing all of the necessary research when shopping for the products to add to your routine can sap away hours too.
However, there's a way to get around that. Find a brand that you trust and look to see if they sell skincare sets. This way, you'll be able to purchase a full skincare routine in one go, rather than having to build it step by step.
If you're looking for a quick and basic skincare routine, then the VouPre Self Care Set is worth checking out. This trio of products gives you everything that you need for daily skincare. With a cleanser, a toner, and a moisturizer, each of these products will work together to produce impressive results.
Invest in Face Creams That Can Be Used Around the Eyes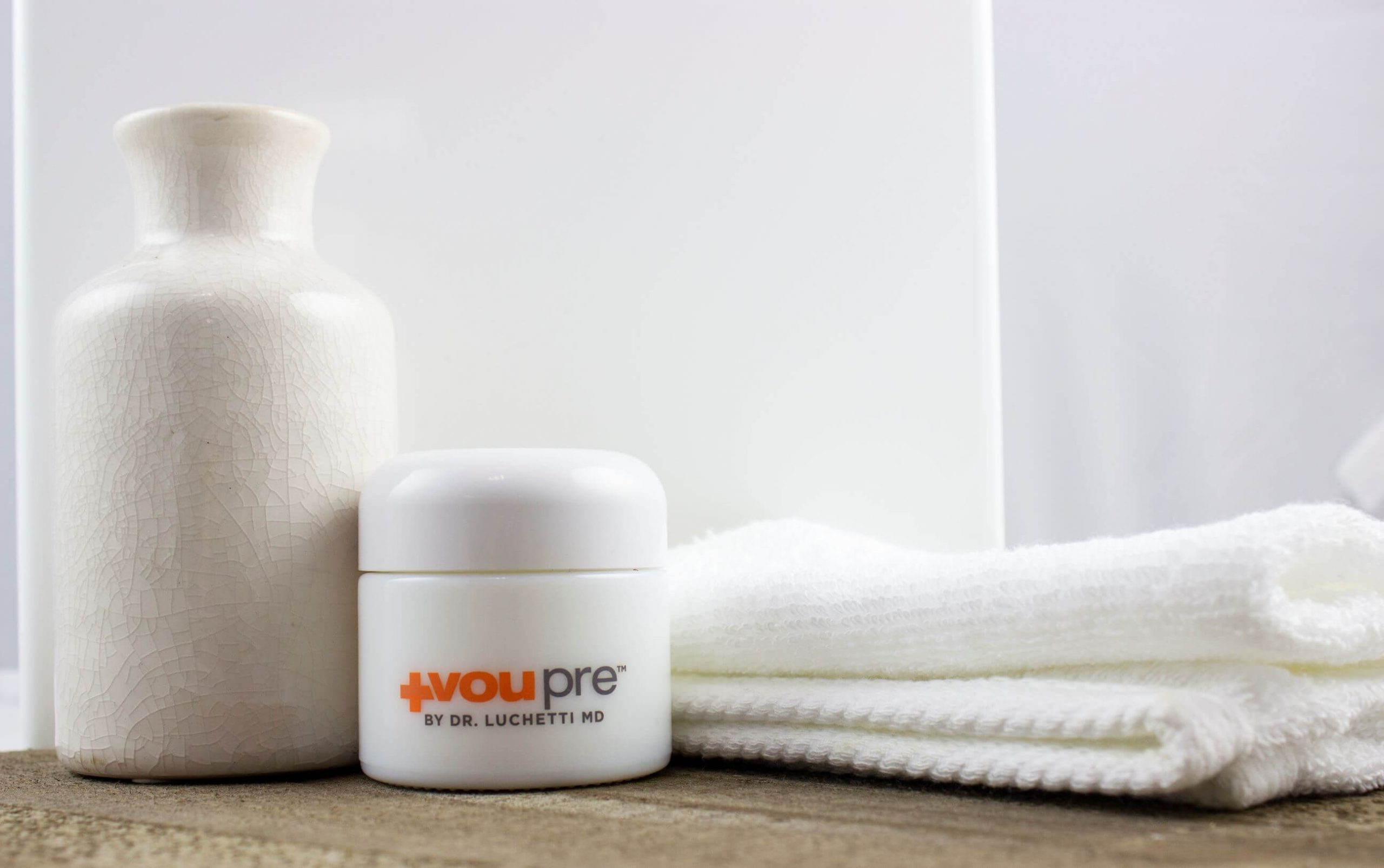 Eye creams can be extremely beneficial, especially if you're experiencing visible skin concerns around your eyes. Whether this may be crow's feet, puffiness, dark circles, or anything else, a good eye cream can help to reduce the appearance of all of these issues. 
However, that's not to say that a facial moisturizer can't have similar effects. Although its formula won't be as targeted as an eye cream, a face cream can still help to improve the look of the eye area if the concerns that you have are just minor. Using a face cream instead of an eye cream will also help to save you an extra step in your skincare routine, therefore saving you some precious time too.
That said, not all face creams can be used around the eyes. The skin around the eyes is very delicate compared to the skin on the rest of the face. Some face creams can be too potent for this area, resulting in irritation. 
Fortunately, if this is the case, there'll usually be a warning on the jar or packaging telling you to avoid using the product around your eyes. If there isn't, then you should be able to safely do so.
One amazing moisturizer that can safely be used around the eyes is the VouPre Ultra Day Moisturizer. This day cream has been formulated with sodium hyaluronate, vitamin E, oat protein, and betaine. All of these ingredients will keep your skin looking supple and soft throughout the day.
Add a Vitamin C Serum to Your Skincare Routine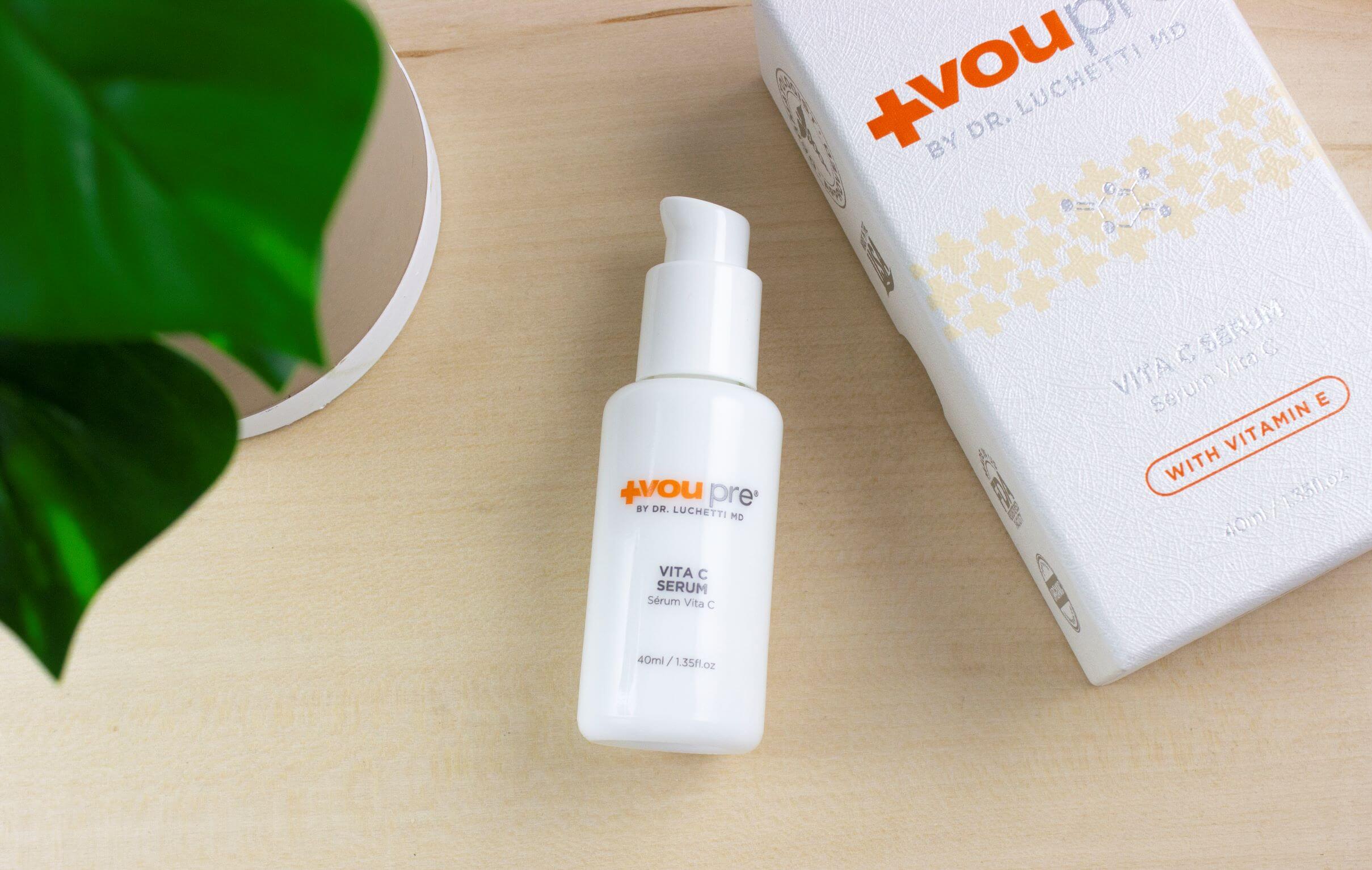 Serums aren't absolutely essential when it comes to caring for your skin. So long as you're cleansing, moisturizing, and protecting your skin from the sun, then you've covered all of the basics.
However, most people also have a couple of other visible skin concerns that they'd like to deal with. For some, it's the appearance of fine lines and sagging skin. Others may want to get rid of the dark spots on their complexion to give them brighter and more radiant skin.
This is where serums can be incredibly useful. They usually consist of targeted, lightweight formulas that dive deep into the skin to produce big changes in the complexion. This is why many people add multiple serums to their skincare routines. It enables them to benefit from a variety of targeted formulas, meaning that several visible skin concerns can be tackled by a single routine.
Of course, that takes time, which is something that you're lacking. However, by adding just one vitamin C serum into your routine, you'll be able to give your skin the extra attention that it craves.
Why vitamin C? Because this superstar antioxidant is capable of helping to improve the look of the skin in so many different ways. It reduces the appearance of wrinkles, tightens the look of the skin, fades the visibility of dark spots, and more.
To maximize these benefits, look for a vitamin C serum that combines more than one form of the ingredient, like the VouPre Vita C Serum meets the mark. It blends two types of vitamin C with a number of other antioxidants, including grape stem cells, vitamin A, and vitamin E. These supercharge the effects that the vitamin C has. This means even better results for just a few seconds of your time.
Keep Your Skincare Products Organized
Do you ever find yourself rummaging through a cupboard or a drawer in search of a skincare product that you know you only just used yesterday? This is a huge time-waster, which is definitely not what you need.
If you want to run through your skincare routine quickly and seamlessly each day, then you need to keep your skincare products well organized. 
Start by decluttering. Throw out any skincare products that have expired, as well as those that you don't intend on using again. Then, divide them into categories, separating toners from serums from creams. 
After this, decide how you want to store your groups of products. A couple of shelves is likely all that you need to be able to display everything clearly, making each product easy to grab when you need it. If you don't have any existing shelf space, consider buying some hanging shelves instead. Alternatively, you could even invest in a beauty fridge! Either way, make sure that each product has plenty of space rather than being heaped into a pile.
Maintaining your newly organized skincare is important too. Once you've used a product, put it back in the same place, so that everything is where you need it to be the next time you're carrying out your skincare routine.
Summary
When it feels as though you simply don't have enough hours in the day, following a skincare routine and achieving radiant skin can seem impossible. However, while some people may indulge in long and complex skincare regimens, it really doesn't need to be this way. Follow the time-saving tips that we've shared above and, after putting aside just a couple of minutes each day, you'll soon start to notice some impressive improvements in your complexion.