Skincare Tools and Devices: Enhancing Your Beauty Routine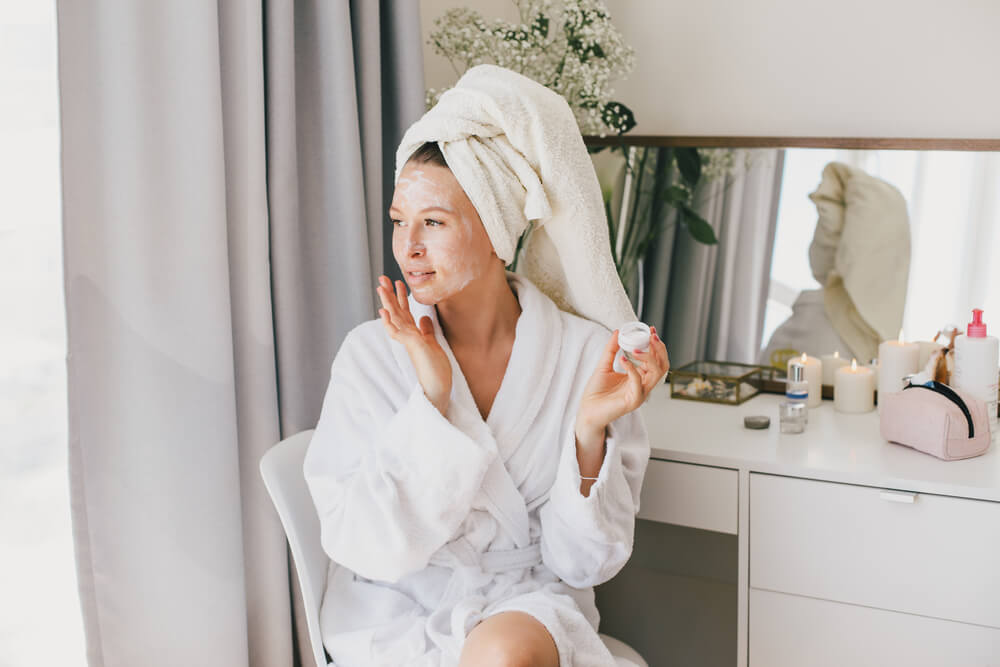 Wondering how you can take your skincare routine to the next level now that you've mastered the basics?
One area worth exploring is skincare tools and devices. These high-tech products are designed to complement a regular skincare routine, amplifying the effects of your topical products while providing their own unique array of benefits.
Not sure where to get started? Join VouPre as we take a look at some of the most popular and effective skincare tools out there.
Dermaroller
A dermaroller is a small manual tool with a roller at one end. The roller is fitted with hundreds of tiny spikes, which create micro-punctures in the skin when rolled over the face. 
What Does a Dermaroller Do?
Also known as microneedling, dermarolling has been proven to offer up a number of benefits. For starters, the tiny channels that it creates in the skin when puncturing it help to improve the absorption of topical skincare products. Your skincare routine will be so much more effective when carried out alongside dermarolling.
Studies have found that dermarolling can improve the appearance of skin laxity, texture, and wrinkles. At the same time, it also reduces the look of scars, enlarged pores, and dark spots while brightening the overall appearance. There's not much that microneedling can't help with!
Although dermarolling may sound painful, you can rest assured that it's completely comfortable. The needles used in at-home devices aren't quite as deep as those that you would find in dermarollers designed for professional use. While this means that it'll take a little longer for you to see results, the upside of painless dermarolling sessions with no recovery time, from the comfort of your own home, makes up for this.
Shopping for a Dermaroller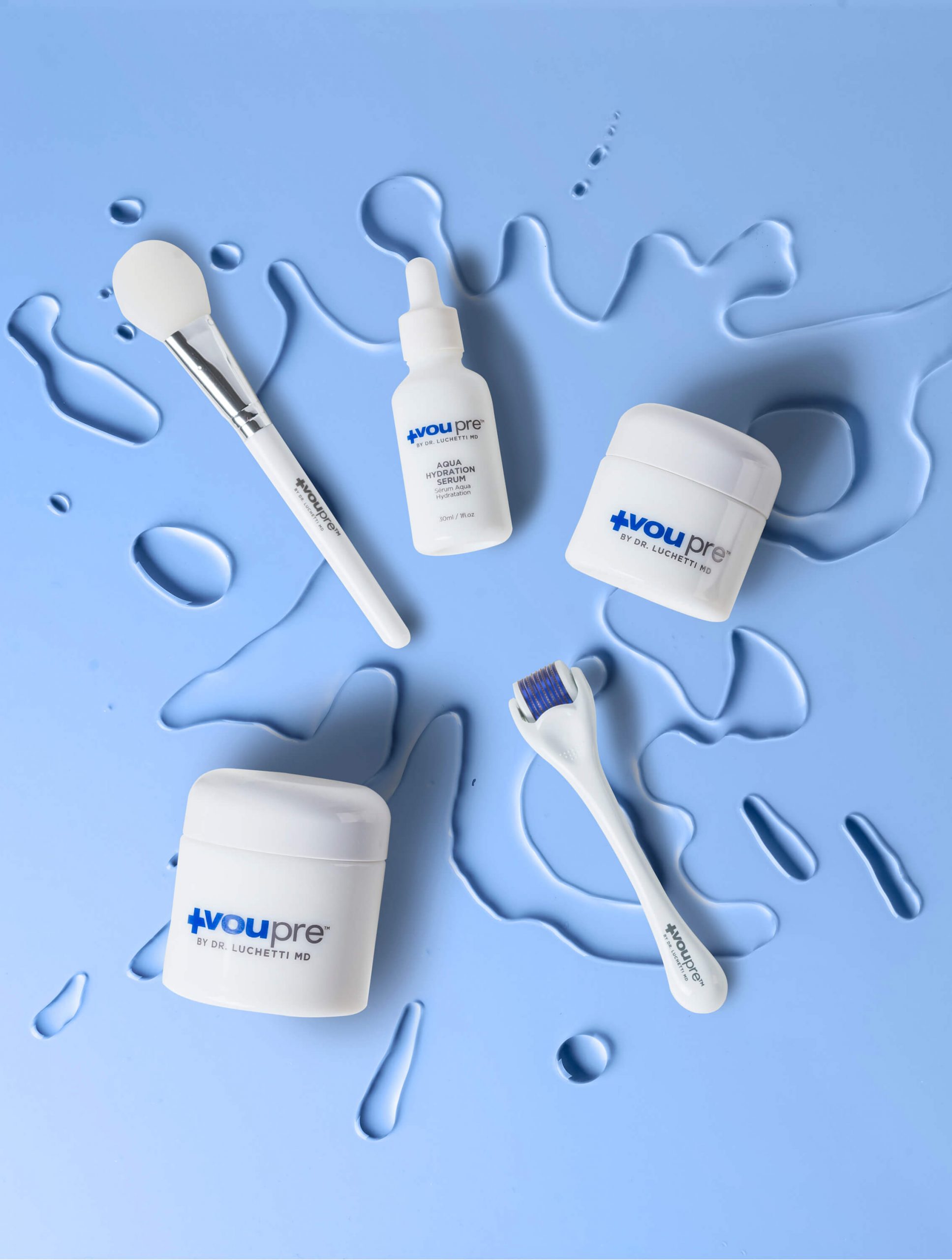 The most important thing to keep an eye out for when shopping for dermarolling skincare tools is needle length. When it comes to at-home dermarollers, the needles are usually somewhere between 0.2 and 1mm long. However, if you're new to dermarolling, shorter needles are always the safer way to go.
The VouPre dermaroller gives you the best of both worlds with 0.3mm needles. They're short enough to keep things safe if you've never used a dermaroller before, but they'll still provide great results. Treat yourself to any VouPre collection and you'll also receive one of our ergonomic and easy-to-use dermarollers.
Using a Dermaroller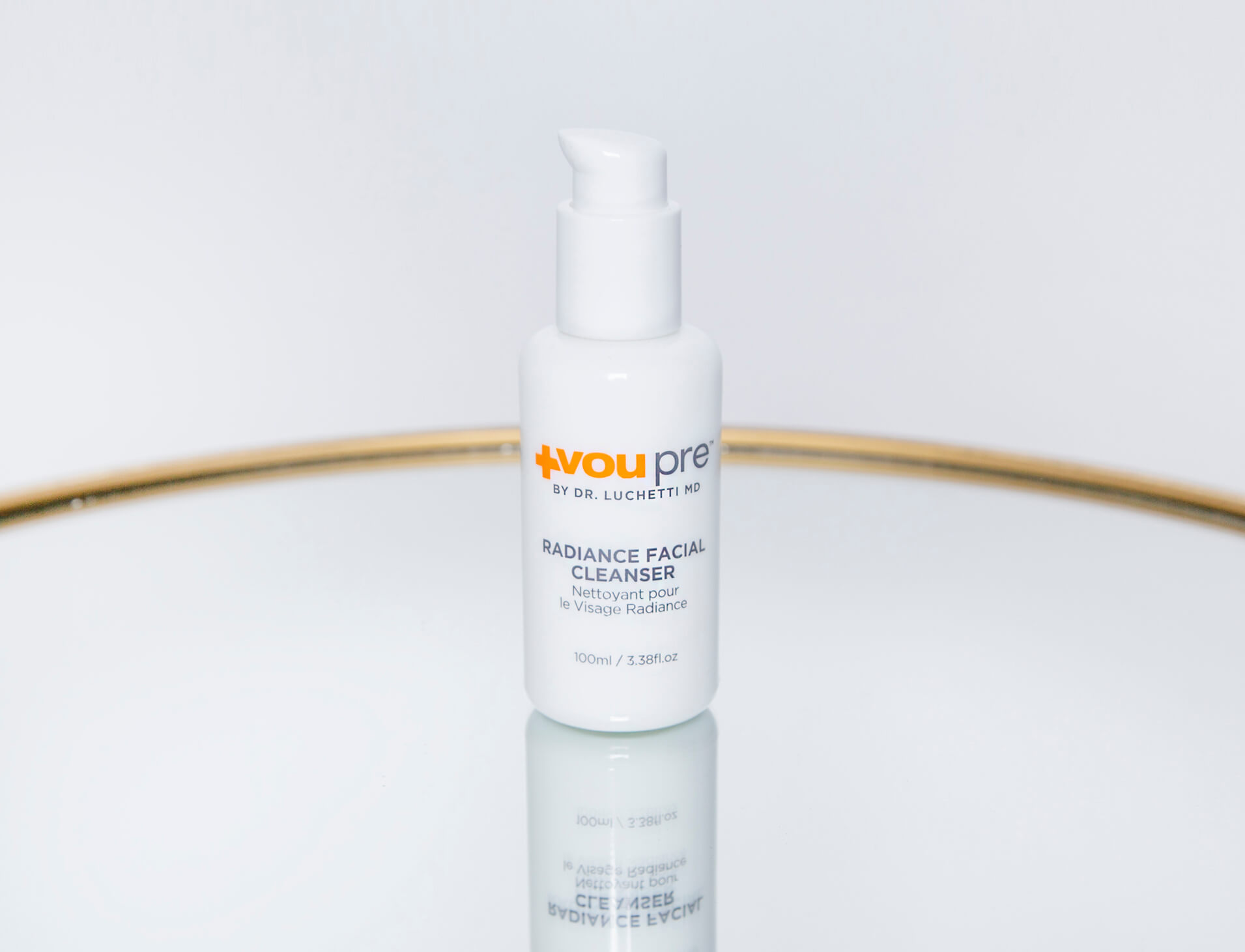 Once you have your dermaroller, what next? How do you actually use these skincare tools?
Don't worry, it's easy. Start by cleaning your face with a gentle cleanser, like the VouPre Radiance Facial Cleanser. Packed with vitamins and protein, this cleanser will have your skin looking beautifully luminous. 
Then, you can start dermarolling. There are a few different techniques out there, so read up on these in order to pick one that appeals to you the most. However, make sure that you only take advice from trustworthy sources.
Once you're done dermarolling, rinse your face with water. Then, continue on with the rest of your skincare routine. Try to avoid the use of potent actives and acids, such as retinol and hydroxy acids. Give your skin a couple of days to recover before returning to these ingredients.
LED Light Therapy Devices
LED light therapy skincare tools are electric devices that emit various colors of LED light. Each color indicates a different light wavelength, and each light wavelength is able to boost the complexion in its own unique way.
What Do LED Light Therapy Devices Do?
So, what exactly can you expect to see after committing to regularly using a LED light therapy device?
Well, this all depends on the color of light that you use. Red LED light is known to reduce the appearance of skin aging. Whether your issue may be the visibility of fine lines, wrinkles, age spots, or loose skin, red LED light can help.
Meanwhile, blue LED light helps to reduce the appearance of acne. If you have oily skin, then skincare tools offering blue LED light therapy can be a game-changer.
Purple LED light combines the benefits of red and blue. It has a soothing effect on the appearance of inflammation while also tightening the look of the skin.
There are several other colors out there too. From yellow, which helps to reduce the look of redness, to cyan, which is known for calming the feeling of irritation, the benefits of LED light therapy are vast.
Shopping for a LED Light Therapy Device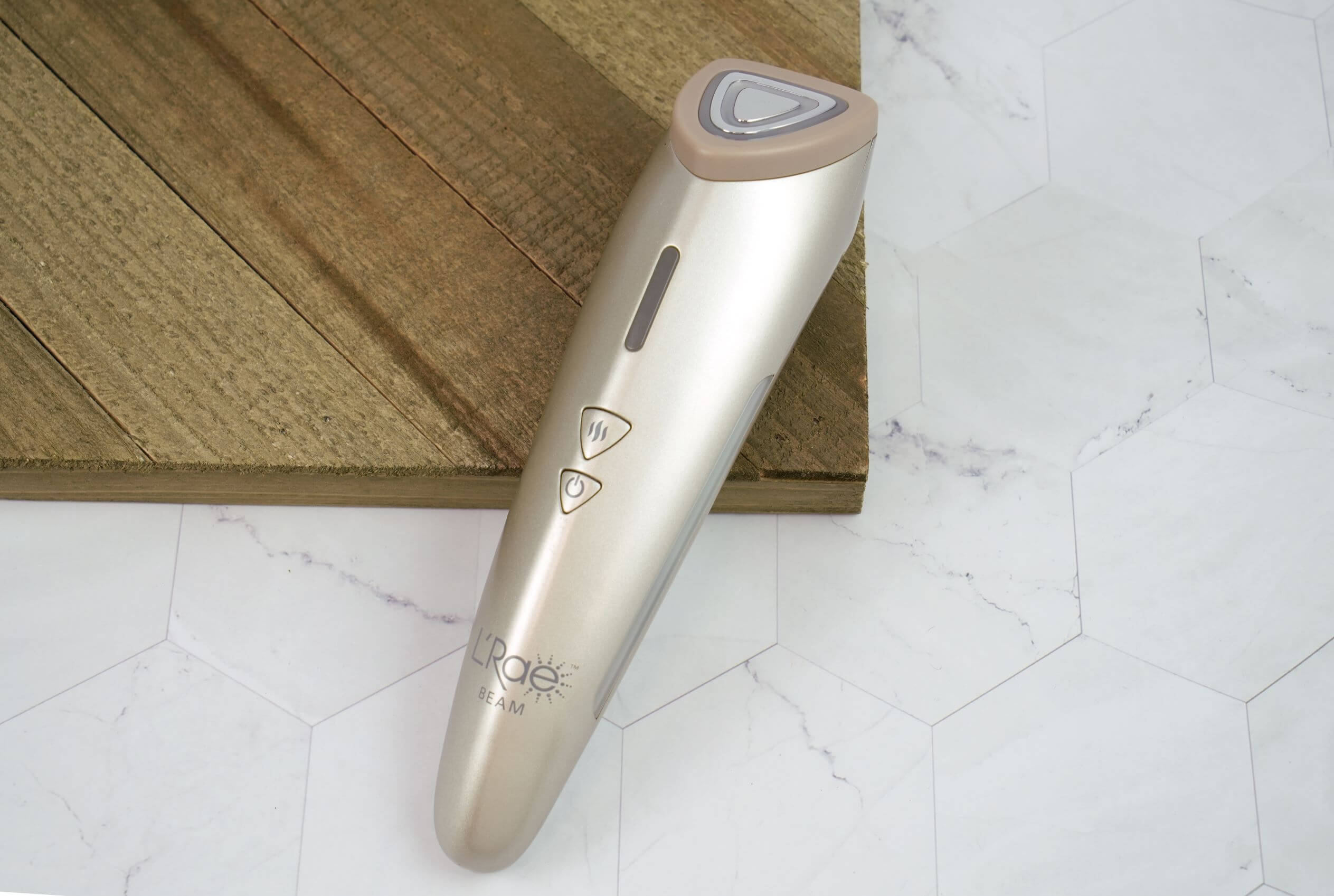 When shopping for LED skincare tools, look for devices that offer multiple modes. Don't limit yourself to a single light wavelength, such as red or blue. Instead, being able to access a few different LED light wavelengths will make the device so much more versatile for you. You'll be able to use it to tackle your current visible skin concerns, as well as anything new that arises in the future.
If you really want to go all out when it comes to giving your skin some of the best LED light therapy available, take a look at the VouPre L'Rae Beam. This device has been designed with three different modes. 
The first features red LED light combined with radio frequency electrodes. The radio frequency helps to enhance the way in which the red LED light improves the look of firmness and smoothness in the skin, intensifying results. The second mode offers purple LED with electrical muscle stimulation, which will rejuvenate and brighten your complexion. Finally, the third mode is all about blue LED light to soothe the feeling of inflammation and acne.
Using a LED Light Therapy Device
LED light therapy devices come in a few different forms. Some are designed to be worn over the face like a mask while others are handheld devices that hovered over certain areas of skin.
Either way, you'll likely need to use your device daily to begin with. After a few weeks, you'll be able to cut back on your usage as you'll simply be maintaining results. The exact usage directions will vary depending on the LED device, so make sure that you read up on yours carefully.
Face Massage Skincare Tools
Face massage tools come in many forms. Some are electric and others are manual, with manual tools experiencing quite a resurgence recently. Either way, they all serve the same purpose; providing a unique form of massage to the skin.
What Do Face Massage Tools Do?
A facial massage brings with it a huge array of benefits. For starters, it stimulates circulation, giving your blood flow a boost. This helps to increase the volume of blood flowing to your skin cells, enabling them to receive a greater amount of oxygen and nutrients. As a result, they'll feel healthier, and therefore look healthier too.
Facial massages can also help to boost lymphatic drainage. This can reduce the appearance of puffiness and inflammation on the face. It's particularly beneficial for the eye area. Keeping the skin clear of toxins provides the added bonus of a clearer and fresher complexion, with fine lines and wrinkles looking less noticeable.
Shopping for a Face Massage Tool
There are so many different face massage skincare tools out there, and everyone will have their favorite. 
That said, gua sha tools are particularly popular at the moment. Usually made from rose quartz or other stones, this tool consists of a smooth, flat stone that's pressed and stroked along the skin in specific ways. It's an ancient Chinese facial massage technique that's revered for how it can really bring a glow to the complexion.
Jade rollers are another popular tool worth adding to your skincare routine. It's a double-ended tool with rollers on either end. Rolling the tool across your skin gives your skin a gentle massage. At the same time, it can also be used when applying serums and creams to the skin. This ensures even application, enhances product absorption, and feels incredibly soothing!
If the idea of a roller appeals to you, you'll likely soon notice that, in addition to jade, there are several other materials that are used to make rollers. Rose quartz is one, with the main difference being that this stone is reputed to encourage a sense of wellness. Obsidian rollers, which many believe help to prevent the feeling of stress, are also popular.
Using a Face Massage Tool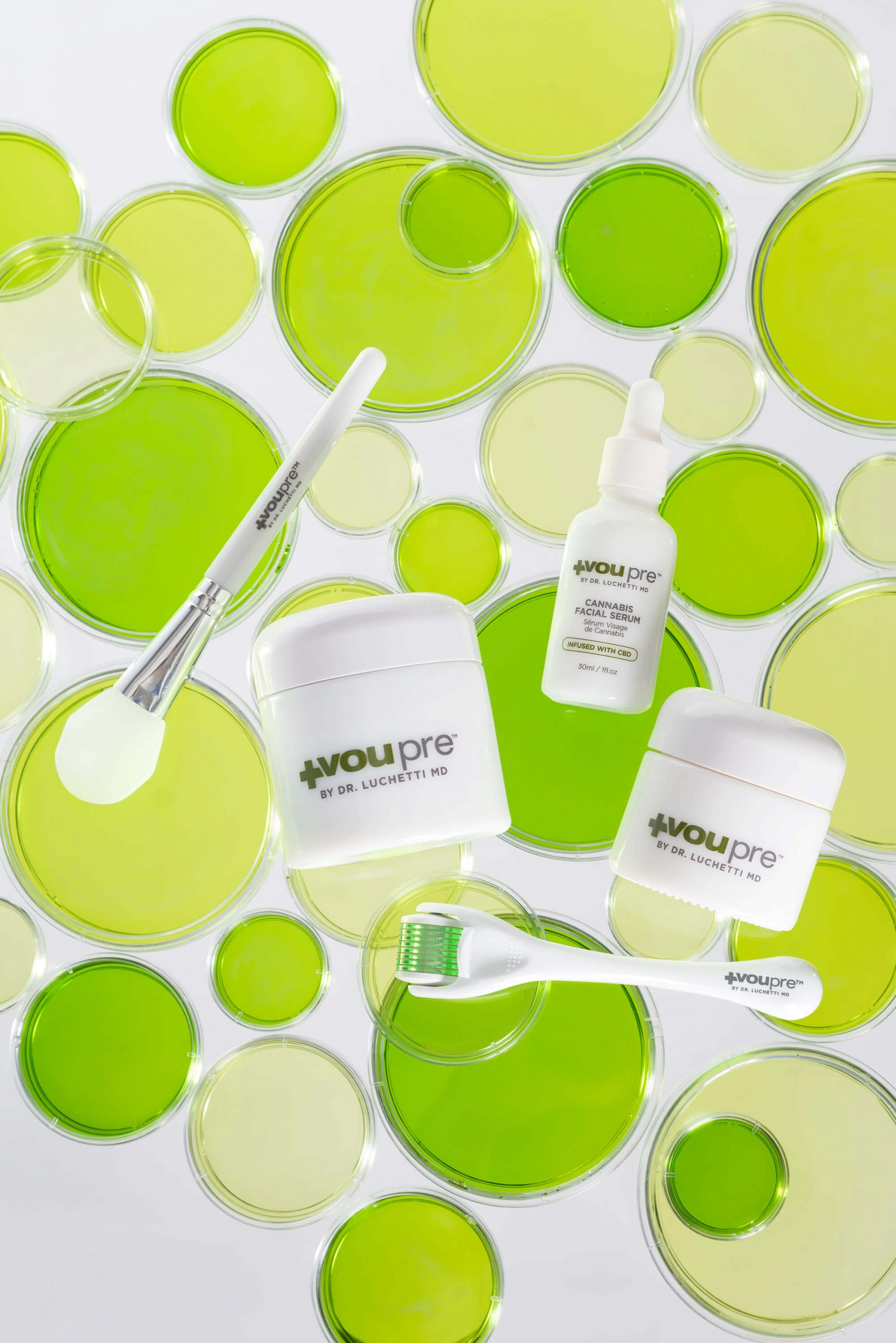 As always, before doing anything with your skin, cleanse it first. Follow up with your toner so that your skin feels fully prepped to absorb all of the benefits that your face massage is going to provide.
Then, apply your favorite serum to your face. The VouPre Cannabis Facial Serum from our Cannabis Collection is perfect for this. Next, it's time to use your roller. Just like when it comes to using a dermaroller, there are a variety of techniques that you can follow. Pick one that feels comfortable for you.
Once you're done, finish off with a layer of moisturizer to give your skin some extra hydration.
Exploring VouPre's Cutting-Edge Skincare Tools
Want to try out some of the skincare tools featured above before going all out and purchasing some for yourself?
You can do just that at the VouPre Spa. 
Our True Revive treatment, for example, makes use of LED light therapy. You'll also be able to try out some of the products from our Cannabis Collection.
Alternatively, book yourself in for our Thermal Detox treatment and you'll be able to experience the beauty benefits of dermarolling. This is combined with a relaxing face mask, with optional extractions included too.
Whichever treatment you choose, you can opt for a facial stimulating massage as an add-on. This massage feels like 30 minutes of pure bliss. It utilizes deep tissue massage techniques in a way that makes it feel incredibly calming. Its effect on your complexion is one of detoxification and rejuvenation – it'll leave your skin glowing.
Summary
Venturing into the world of skincare tools can feel a little intimidating at first. However, if you already have a handle on all of the basics and have established a routine that works well for your skin, there's nothing wrong with using skincare tools to enhance this even further. You'll be able to give your complexion even more of a radiance!
Click here to browse more bestselling skincare tools and products from VouPre.